The Best Decentralized Crypto Exchanges for 2023
Making Cryptocurrency Simple
For anyone interested in cryptocurrency, there's always that one topic at the forefront of all crypto-related discussions: what's the best platform to buy tokens from? The truth is, there's no unanimous answer, as this largely depends on the particular trader's priorities, target assets, and initial capital.
Still, one thing that can narrow down your choices is to decide beforehand whether you're interested in centralized or decentralized crypto exchanges you can use in Australia. The former are platforms with a central authority that oversees, manages, and protects your funds and money transfers, while the latter are more independent as they function on a peer-to-peer basis.
This guide will focus on the best decentralized exchanges or DEXs exclusively, so before we start, if you feel like you're more interested in the other category, make sure you check out our respective guide on CEXs or our comparison of the best crypto exchanges.
Let's dig in!
The Best Decentralized Cryptocurrency Exchanges – Reviews 2023
1. Changelly Exchange
The first exchange we're going to review is Changelly, a European platform founded in 2013 by a major Bitcoin mining pool, MineGate. A year later, Changelly cut its ties with this company and rebranded as an independent cryptocurrency exchange that focuses on crypto-to-crypto trades. Originally based in Prague, Czech Republic, Changelly is now headquartered in Hong Kong.
Changelly is different from some of the other fully decentralized crypto platforms on our list because although it's non-custodial and stores no user data or funds, it still acts as an intermediary of some sort. Its automated trading platform aggregates the best offers from other crypto exchanges and matches buyers with sellers.
A great thing about this platform is that there's an industry average flat fee of 0.5% on all crypto-to-crypto trades. There's no way you won't find the currency you're after, as Changelly supports thousands of different trading pairs. Even though this exchange is more suitable for crypto trading, you do have the option to make fiat purchases as well, thanks to Changelly's partnership with MoonPay and Simplex.
There's always a catch, though. We mentioned earlier that decentralized exchanges require no personal information from the client. Still, when you buy tokens via third-party providers, these platforms might ask for your ID, plus incur extra fees because they adhere to different regulatory frameworks. Also, even though Changelly has no geographical restrictions on its own, some countries find these types of exchanges extremely risky and grant them no licenses.
Changelly offers 24/7 live chat support and a mobile app available for both iOS and Android devices.

WEBSITE:
changelly.com
Country:
Czech Republic
Currency:
USD & EUR
Fees:
0.5%
Available Cryptocurrencies:
90+ Cryptocurrencies
2. Shapeshift Exchange
ShapeShift is the brainchild of Erik Voorhees, founder and current CEO of the platform. It began its operations in 2014 from an office in Switzerland. The platform is backed by leading investors like Earlybird Venture Capital, Funders Club, Blockchain Capital, Digital Currency Group, and several others. ShapeShift is very similar to Changelly in terms of how it conducts the trades but has some other features that set it apart from the competition.
First of all, you should know that ShapeShift is also interested in providing crypto-to-crypto trades exclusively. The only way to buy crypto with fiat is through Simplex but you risk losing a great deal of money converting fiat to BTC before trading them for other cryptos.
On the other hand, if crypto trades are exactly what you're looking for, you'll be pleased to learn that ShapeShift incurs zero trading fees from verified individuals. Once you complete the KYC (Know Your Customer) check, ShapeShift will allocate 10 FOX tokens to your account, worth $100 in trading fees. This sum gets replenished at the beginning of each month.
Even if you decide not to disclose personal information to the platform, you can still trade cryptocurrencies without the bonus. To start the trade, select the Deposit and Receive crypto assets from your account dashboard and choose between a Quick or Precise order. The difference is that Quick orders have no time restrictions on deposits. Finally, insert your wallet address and click finish.
ShapeShift doesn't store your funds but it can be integrated with hardware wallets like Trezor, Ledger, and KeepKey. ShapeShift users can purchase KeepKey for only $10.

WEBSITE:
shapeshift.com
Country:
Switzerland
Currency:
Crypto Only
Fees:
Varies
Available Cryptocurrencies:
70+ Cryptocurrencies
3. IDEX Exchange
IDEX is a relatively new crypto exchange that has been picking up steam with traders around the world. It has a unique hybrid design that combines features of both centralized and decentralized exchanges, so for many traders, it provides the best of both worlds.
This platform has carved a niche for itself in supporting ERC20 token trading. For that purpose, it utilizes layer-1 blockchains – Ethereum and Binance Smart Chain for now – to execute the trades through smart contracts and ensure their safety instead of using a centralized security infrastructure (e.g. cold storage).
On the other hand, much like a centralized exchange, IDEX employs an order book and takes it upon itself to match buyers to sellers who then enter into a contract to finish off the trade.
In order to deposit funds to the smart contract and/or sign the transaction, you can use the MetaMask browser extension as a window to Ethereum-based dapps, integrate your account with Ledger wallet and insert your private key manually, or as an encrypted Keystore file. Therefore, IDEX gives you full custody over your assets and the responsibility to keep your private key safe.
The exchange charges 0.2% per trade for takers and 0.1% for makers. On top of that, takers are charged a small gas price fee for broadcasting the transaction onto the blockchain. IDEX charges 140K for gas which, although on the higher end of the scale, seems nothing compared to the ironclad security you get in return.

WEBSITE:
idex.io
Country:
Panama
Currency:
Crypto Only
Fees:
0.2%
Available Cryptocurrencies:
300+ Cryptocurrencies
4. Bisq Exchange
For the Bitcoin aficionados among our readers, there's no better decentralized Bitcoin exchange than Bisq. Founded in 2014 by Austrian software developer Manfred Karrer, Bisq is known for the outstanding number of supported crypto and fiat currencies, too.
If you want to use this platform, you need to download the software to your personal computer first. Bisq is an open-source platform, meaning that developers are encouraged to add new features and expand its ecosystem. Next, you should create a new account and link your bank account or digital wallet (if you want to remain anonymous).
Instead of an automated order book that matches buyers to sellers based on their preferences, Bisq customers browse through the order book themselves scouting for the perfect match. This means that, unlike the exchanges we've mentioned above, Bisq makes use of completely decentralized software via Tor routing.
Once the matching is complete, the assets that need to be transacted are moved to a multi-signature address. The two parties pay a security deposit or collateral as a guarantee that they'll complete the trade. Bisq gives the money back to the customers as soon as they complete the deal.
Although operating on a peer-to-peer network comes with its advantages, frequent network updates have caused some unprecedented security flaws in the past.


WEBSITE:
bisq.network
Country:
Global
Currency:
USD & Others
Fees:
0.70%
Available Cryptocurrencies:
11+ Cryptocurrencies
5. Uniswap Exchange
Moving on to Uniswap Exchange Protocol, a decentralized one-stop-shop for ERC20 tokens that is gaining ground within the crypto community. This project came to be thanks to a $100K grant from the Ethereum Foundation that the young and ambitious developer Hayden Adam and his small but efficient team spent on building this state-of-the-art DEX platform.
If you're looking for an anonymous, fast, and safe solution that allows you to purchase or exchange Ethereum-based tokens, then look no further. Uniswap executes these orders via autonomous smart contracts on the blockchain with extra-low costs.
The way it does this is by doing away with the order book in favor of an Automated Market Maker (AMM). What this means is that bids and asks are replaced by an automated liquidity protocol that calculates the price based on the customer's input and output token. All you need to do is link your web 3 wallet (e.g. MetaMask) to receive your tokens.
Of course, the generating of market rates is more complicated than this as it involves sophisticated algorithms. However, it's enough for you to know that thanks to this approach, Uniswap is able to provide liquidity on tiny order sizes as well.
Also, anyone can contribute to Uniswap's liquidity pools and get liquidity tokens in return that can be redeemed at any time for the underlying asset. Finally, by adding a 0.25% fee, the platform incentivizes liquidity providers (known as market makers).


WEBSITE:
uniswap.org
Country:
United States
Currency:
Crypto Only
Fees:
0.30%
Available Cryptocurrencies:
185+ Cryptocurrencies
6. Balancer Exchange
Balancer is a brand new DEX developed in 2019 on BlockScience that became open for the public in 2020. It was co-founded by Brazilian entrepreneur Fernando Martinelli and Nikolai Mushegian with the help of Mike McDonald. Who could've foreseen that the platform would be an immediate hit? It's reached up to $2 billion in TVL (Total Value Locked) at the time of writing.
The platform's trading protocol closely resembles Uniswap's AMM one with a little twist or upgrade to their liquidity pools. Balancer allows traders to create liquidity pools on their own and determine the percentage of the crypto assets. For some reason, the balance doesn't have to be 50:50 as it is on most DEXs.
All this trading and swapping of crypto assets incurs trading fees that act as an incentive for liquidity providers. Moreover, this replaces portfolio management as traders now collect fees from other traders who rebalance their portfolios. Balancer also allocates BAL tokens – the network's governance token that gives its holders the right to participate in the decision-making processes.
Balancer supports ERC20 tokens as well and provides the best market rate using the Smart Order Routing that can be adopted by other decentralized exchanges too. The platform makes a great effort to keep security at a satisfactory level and performs frequent audits.


WEBSITE:
balancer.finance
Country:
Global
Currency:
Crypto Only
Fees:
Varies
Available Cryptocurrencies:
31+ Cryptocurrencies
7. 0x Protocol Exchange
The 0x protocol is another platform worth mentioning when it comes to permissionless and decentralized token exchanges. So, what's with all the hype surrounding this blockchain solution?
0x was co-founded by Bill Warren, the current CEO, and Amir Bandeali, the current CTO. They launched their product in 2016, working from an office in San Francisco. Their goal was to create a software on top of Ethereum's blockchain that would facilitate peer-to-peer exchanges (again, focusing on ERC20 tokens).
The innovative thing here is that the 0x protocol helps turn everything into tokens. By everything, we mean transactions of course, or even real estate. All these trades and exchanges are executed via smart contracts. However, 0x places these transactions off-chain so as not to overload Ethereum and keep gas prices below average.
Off-chain transactions are conducted via Relayers, i.e. third-party platforms that convey information (or relay) from one user to another. They wait for off-chain transactions sent by buyers and find suitable sellers, and vice versa. In a way, they represent a small-scale decentralized exchange on their own. Relayers charge a small gas price fee for this service.
The main drawback of the 0x protocol is the fact that it has a steep learning curve, so we wouldn't recommend it to novices.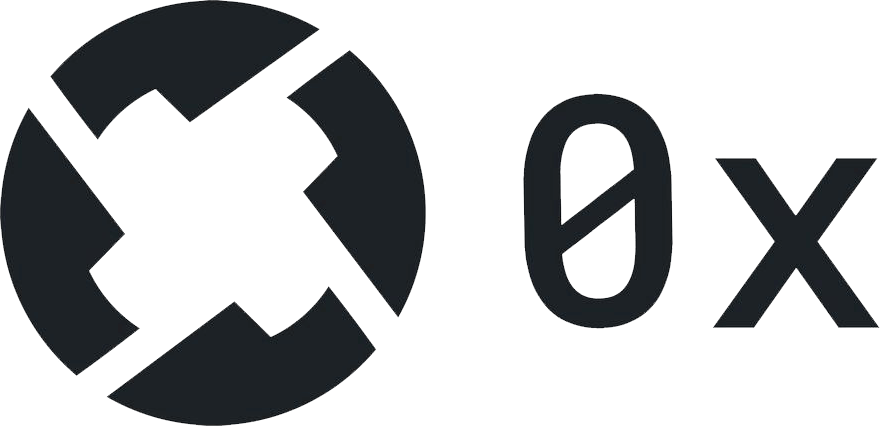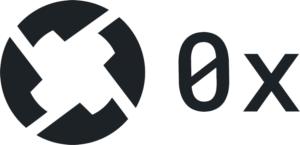 WEBSITE:
0x.org
Country:
United States
Currency:
Crypto Only
Fees:
Varies
Available Cryptocurrencies:
ERC20, ERC721 & Other Ethereum Token Standards
8. Airswap Exchange
In 2017, two well-established fintech and blockchain-oriented companies, ConsenSys and Fluidity, decided to launch their joint project, a decentralized exchange called AirSwap. As for the experts behind this solution, all compliments go to Michael Oved and Don Mosites.
AirSwap, like most exchanges on our list, supports Ether (ETH) and ERC20 tokens, with one additional coin – the stablecoin Tether (USDT). It's completely anonymous and trustless with no tedious onboarding identity verification procedures.
This platform makes use of its unique Swap Protocol that you can learn more about by reading its official whitepaper. The whitepaper would prove useful to the most tech-savvy among our readers, but if you don't feel like you fall in this category, it would suffice to say that the Swap Protocol is in many ways similar to the 0x protocol.
The Swap Protocol executes the transactions off-chain without impeding Ethereum's scalability and gas prices. However, unlike the 0x protocol which uses Relayers as a bridge between buyers and sellers, AirSwap utilizes the Indexer. This tool functions as a peer discovery engine that looks for makers and takers with similar requests off-chain.
First, sellers emit "intent to trade" signals and the Indexer tunes in and looks for a suitable buyer. Sometimes, the seller can choose between two or three options. Once they're linked, the maker and taker negotiate the price. If they hit a dead end, they can request the help of another off-chain service called the Oracle that provides users with the average market rate at the moment.


WEBSITE:
airswap.io
Country:
Global
Currency:
Crypto Only
Fees:
No fees
Available Cryptocurrencies:
ETH, ERC20 & USDT
9. Bancor Network Exchange
Next on our list is Bancor, a decentralized liquidity network launched in 2016 by experienced Israeli developers who had previously worked for Silicon Valley start-ups. This stellar team stands behind the Bancor Foundation with offices in Zug, Switzerland.
This platform differs from other exchanges on our list since the asset trading happens inside Bancor's wallet which is integrated with ERC20 and EOS blockchains. The wallet executes these trades through secure BNT smart contracts – Bancor's native currency – without the interference of an intermediary and, more importantly, without asking for your private keys to complete the transaction. Also, the BNT smart contracts rebalance the assets' liquidity. This makes Bancor the first decentralized cross-chain platform.
In the future, the Bancor team is said to add support for some popular cryptocurrencies such as Bitcoin (BTC), Ripple (XRP), and Tron as well which will undoubtedly make this one of the most popular decentralized exchange as most DEXs focus on Ethereum-based defi tokens.


WEBSITE:
app.bancor.network
Country:
Switzerland
Currency:
Crypto Only
Fees:
No fees
Available Cryptocurrencies:
270+ Cryptocurrencies
10. Kyber Network Exchange
The joint project of crypto researcher Loi Luu, security expert Yaron Velner, and backend engineer Victor Tran, Kyber Network went live in 2017 as a testnet, followed by a very successful ICO the following year, and officially started operating in 2018. Since then, this decentralized platform has processed incredible trading volumes from users all over the world.
By now, you know that the market abounds with decentralized exchanges of all sorts, and we've introduced nine of them to you already. However, the following features are what make Kyber Network stand out: immediate ERC20 token trades (over 70 coins to choose from), instant settlements, platform-agnostic, and ease of use (compatible with different systems).
Moreover, the Kyber Network has very deep liquidity as it pools assets from numerous providers (over 40). These providers are called token reserves, while individuals who want to contribute to Kyber's liquidity are called reserve entities. As a result, Kyber provides some of the best prices.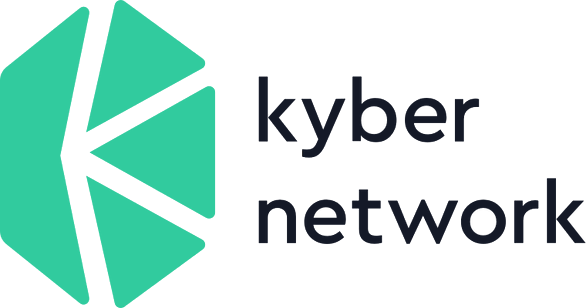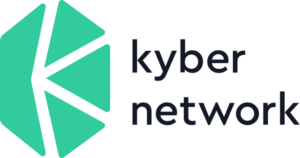 WEBSITE:
kyber.network
Country:
Singapore
Currency:
Crypto Only
Fees:
0.10%
Available Cryptocurrencies:
108+ Cryptocurrencies
Disclaimer: This site is supported by its users. We may receive commissions for purchases made through the links on our site. This does not impact our reviews or comparisons, you can learn more about our
Affiliate Disclosure
.
Decentralized Exchanges vs Centralized Exchanges
The first task of our guide is to help you fully understand the difference between centralized and decentralized exchanges. Centralized exchanges can be best explained using a bank analogy. Just like a bank monitors the users' transactions, asks for their personal information, the transfer amount, name of both sender and receiver, etc, so too does a centralized exchange.
They're both intermediaries or counterparties in your transaction, who guarantee that your funds will arrive safely at the right destination. Conversely, their services incur hefty fees and sometimes take several days to complete. The most popular centralized crypto exchanges at the moment are Coinbase, Binance, and Kraken.
These platforms typically offer custodial services, i.e. they store user funds in hot and cold wallets. With decentralization, it becomes your job to take care of the private key (an encrypted wallet address that unlocks your digital balance). Decentralized exchanges usually use automated order matching with real-time market rates.
Why Use a Decentralized Cryptocurrency Exchange?
Let's take a look at the upsides and functionalities of DEXs:
Security and Autonomy
Unlike centralized exchanges that store users' funds and data either online or in special vaults, and are therefore frequent hackers' targets, decentralized platforms keep no sensitive data. Some traders like the autonomy that comes with taking care of their own private keys, while others feel this to be too much of a responsibility. Transaction-wise, DEXs use smart contracts to ensure that no party gets away without paying the other.
Privacy
When registering for an account, centralized exchanges require users to perform a KYC (Know Your Customer) check and verify their identity. They need to provide personal information including full name, address, phone number, bank statement, and a government-issued ID. Decentralized platforms eliminate this process altogether and only ask for your email address.
Availability
One of the biggest challenges for centralized crypto exchanges is the lack of a universal crypto regulatory framework. In some parts of the world, financial regulators have very high demands from companies. They make them delist certain altcoins, remove some risky payment methods, elicit personal information from users, and even monitor their trading patterns for potential frauds. As a result, even the most popular crypto exchanges can't be accessed everywhere in the world. On the other hand, DEXs are less regulated and therefore most of them lack geographic restrictions.
Frequently Asked Questions