Quick Summary: Binance has easily become one of the most popular cryptocurrency exchanges in the world. Apart from being the largest and most liquid platform in the game, Binance offers endless trading opportunities for both beginners and professionals. 
When it comes to trading options, payment methods, support for fiat currencies, and the cost structure, the exchange truly merits its position as an industry leader.
What more could we ask for?
Binance at a Glance

Website: https://www.binance.com/en
Country: China
Mobile app: Yes
Deposit Methods: Credit/debit cards (issued by Visa or Mastercard), SEPA/wire transfers, bank account transfers (P2P), AUD is not supported.
Trading Fees: 0.1%
Fiat Currencies: 40+
Cryptocurrencies: 700+
List of Features
Trade Futures and Derivatives
Margin trading using 10-x or more leverage
NFT marketplace to purchase and sell NFTs
Binance Loan permits users to lend crypto
P2P exchange to trade directly with others at your terms
Binance Visa Card – spend your cryptocurrency anywhere with the card
Binance Earn and grow your crypto
Advanced, Basic and Classic trading interfaces that will meet your requirements
Mobile apps for Android as well as iOS mobile apps are available
More than 600 different cryptocurrencies that you can trade, buy or sell
Very low charges of 0.1 percent, and discounts when you pay using BNB
Trading Fees Table
Level
30d Trade Volume (BUSD)
BNB Balance
Maker / Taker
Maker / Taker BNB 25% off

Regular User

< 1,000,000 BUSD

≥ 0 BNB

0.1000% / 0.1000%

0.0750% / 0.0750%

VIP 1

≥ 1,000,000 BUSD

≥ 25 BNB

0.0900% / 0.1000%

0.0675% / 0.0750%

VIP 2

≥ 5,000,000 BUSD

≥ 100 BNB

0.0800% / 0.1000%

0.0600% / 0.0750%

VIP 3

≥ 20,000,000 BUSD

≥ 250 BNB

0.0700% / 0.1000%

0.0525% / 0.0750%

VIP 4

≥ 100,000,000 BUSD

≥ 500 BNB

0.0200% / 0.0400%
0.0700% / 0.0900%

0.0150% / 0.0300%
0.0525% / 0.0675%

VIP 5

≥ 150,000,000 BUSD

≥ 1,000 BNB

0.0200% / 0.0400%
0.0600% / 0.0800%

0.0150% / 0.0300%
0.0450% / 0.0600%

VIP 6

≥ 400,000,000 BUSD

≥ 1,750 BNB

0.0200% / 0.0400%
0.0500% / 0.0700%

0.0150% / 0.0300%
0.0375% / 0.0525%

VIP 7

≥ 800,000,000 BUSD

≥ 3,000 BNB

0.0200% / 0.0400%
0.0400% / 0.0600%

0.0150% / 0.0300%
0.0300% / 0.0450%

VIP 8

≥ 2,000,000,000 BUSD

≥ 4,500 BNB

0.0200% / 0.0400%
0.0300% / 0.0500%

0.0150% / 0.0300%
0.0225% / 0.0375%

VIP 9

≥ 4,000,000,000 BUSD

≥ 5,500 BNB

0.0200% / 0.0400%

0.0150% / 0.0300%
Pros
The largest and most liquid trading platform in the industry
Offers some of the lowest trading fees to trade cryptocurrencies
Provides the widest selection of cryptocurrencies, fiat currencies, trading pairs, and investment opportunities
Enables financial services suitable for both beginners and professional traders
Supports margin, derivatives, and futures trading
Has a separate trading platform for US residents called binance.us
Cons
A non-regulated platform
Beginners might be somewhat confused by the vast offer of trading instruments
Has some regulatory issues with several countries
There are several security questions raised regarding the platform's safety
No AUD on- or off-ramp
What Is Binance Australia?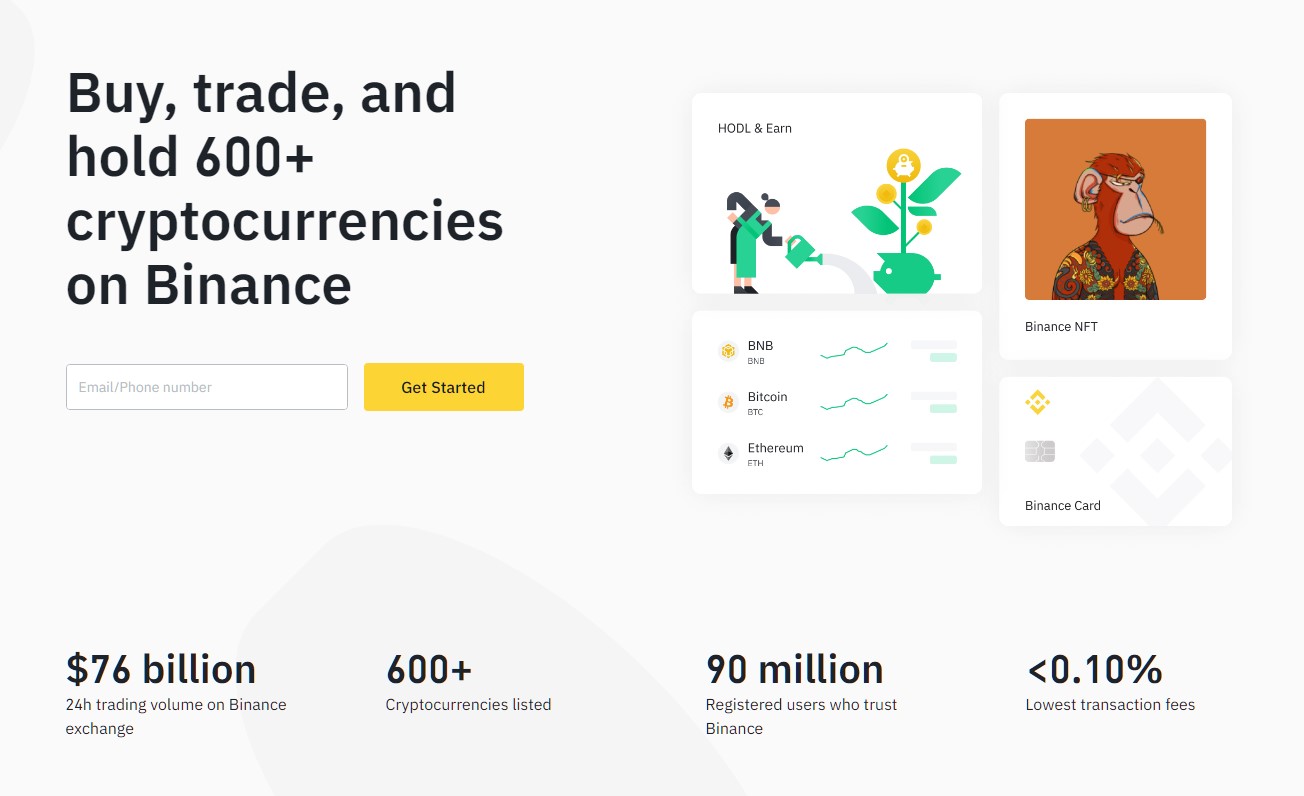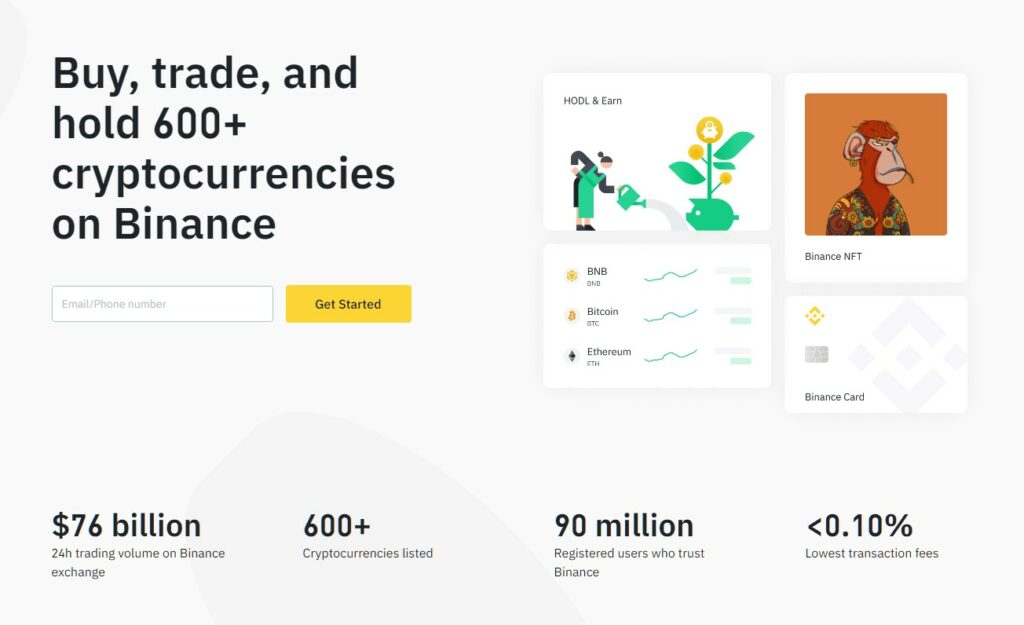 Founded by Changpeng Zhao, Binance Australia is the largest cryptocurrency exchange open for Australian cryptocurrency investors who seek a decentralised, highly liquid marketplace to purchase their inaugural tokens without the hassle of trying to secure them on smaller, less active exchanges.
As an Aussie trader, you can quickly increase your cryptocurrency balance through various investment options and staking. Peer-to-peer (P2P) trading, simple crypto swaps, but also complex trading options such as futures trading and margin trading are all available to Binance users.
Additionally, Binance Australia fees are quite cost-effective compared to those of its competitors. On the Binance exchange, you also have the flexibility to conduct your trades without disclosing your identity, which is ideal for those who like to maintain their anonymity.
Who Is Binance Designed for?
Given that Binance's trading choices are the most comprehensive in the industry, I feel confident that there is something for every trader on this platform.
The results of my research back up my claim as well. As it turns out, Binance has many sophisticated features for seasoned traders, but it's also a terrific place for crypto trading newbies to get their feet wet in the crypto waters.
Additionally, anybody above the age of 18 can trade on Binance. You should also be a legal resident of a country where the platform is allowed to operate.
Supported Cryptocurrencies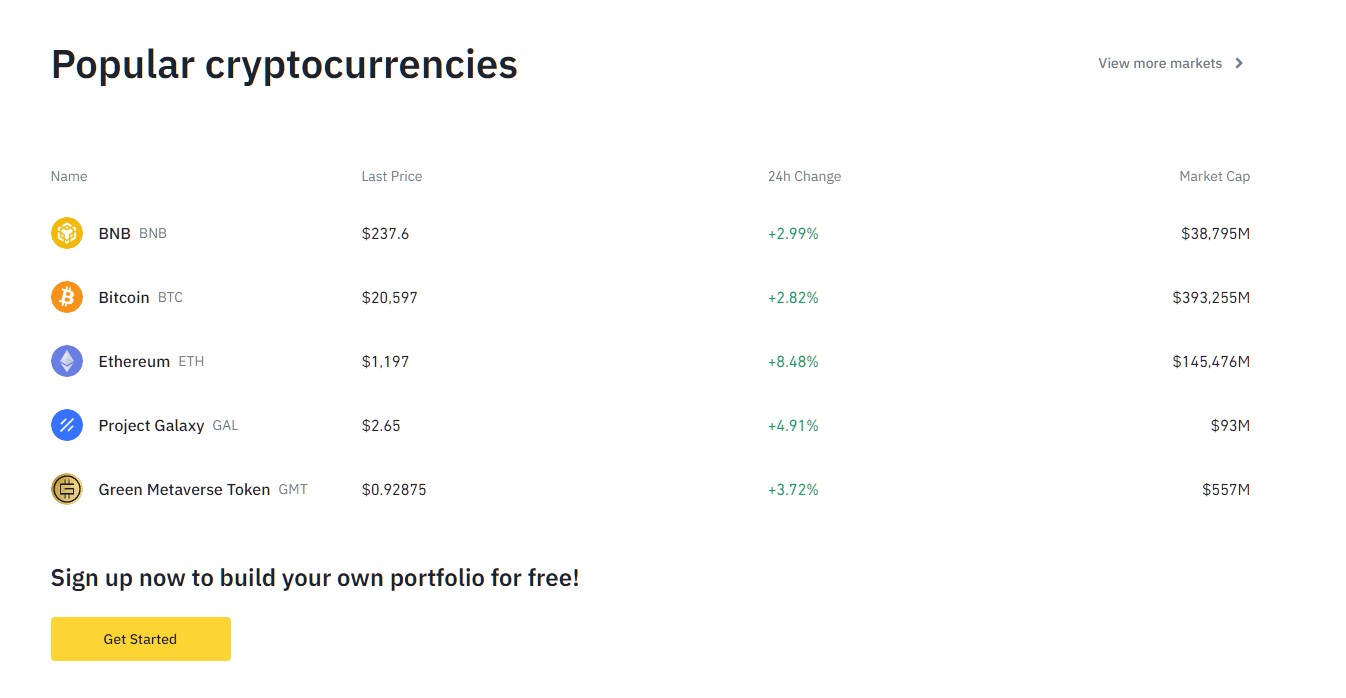 Binance embraces Bitcoin trading and offers you access to over 700 additional crypto assets. Some of these virtual currencies include Bitcoin (BTC), Ethereum (ETH), Bitcoin Cash (BCH), Litecoin (LTC), Stellar Lumens (XLM), Solana (SOL), Cardano (ADA), Dogecoin (DOGE), Polkadot (DOT), and many others.
I personally find the exchange's broad support of various types of crypto projects to be its strongest selling point, as it enables you to choose your preferred coin with relative ease and engage in transactions involving an unbelievable variety of trading pairings. As a result, I can foresee that Binance's extensive selection of digital assets will attract a large number of crypto traders and investors who enjoy having many options.
Key Features & Advantages of Binance
Is Binance a good platform? Let's take a look at Binance's most popular features that garner the attention of millions of users worldwide and see if it's really a good platform.
Low Fees
By maintaining the industry's most competitive trading costs, Binance has solidified its position as a leader in the cryptocurrency space. In addition to the already low trading fees, Binance offers extra options to reduce these expenses. For instance, holding the exchange's native BNB token may earn you a 25% rebate on all trading fees.
When calculating the fees each client must pay per trade, Binance considers several criteria, such as the traders' position as makers or takers and the users' BNB holdings and trading volume over the last 30 days.
Binance App: How to Use the Binance App?
As I see it, the Binance app is a one-stop shop for cryptocurrency trading, with a wide variety of crypto and fiat currencies for swapping, convenient financial tools for earning interest on your coins by crypto lending or staking, loan applications, etc.


Even if leveraged futures or margin trading are your preferred trading instruments, I do believe you can safely trade these high-risk items from anywhere using Binance's mobile trading platform.
From my point of view, expanding cryptocurrency exchanges and trading platforms in the crypto sphere sometimes presents a challenging learning curve for newcomers to the market. Knowing this fact, Binance developed Binance Lite, a stripped-down knockoff of the Binance App, to simplify things for beginners who'd like to purchase crypto on the go through this platform.
Binance Wallet
Binance recommends using the Trust Wallet as their primary wallet service. The Trust Wallet app is available for Apple iOS and Google Android devices. I think one of the best things about this wallet is that you can see the market fluctuations as they change in real-time and make instant crypto trades without having to create an account or provide any other kind of identification.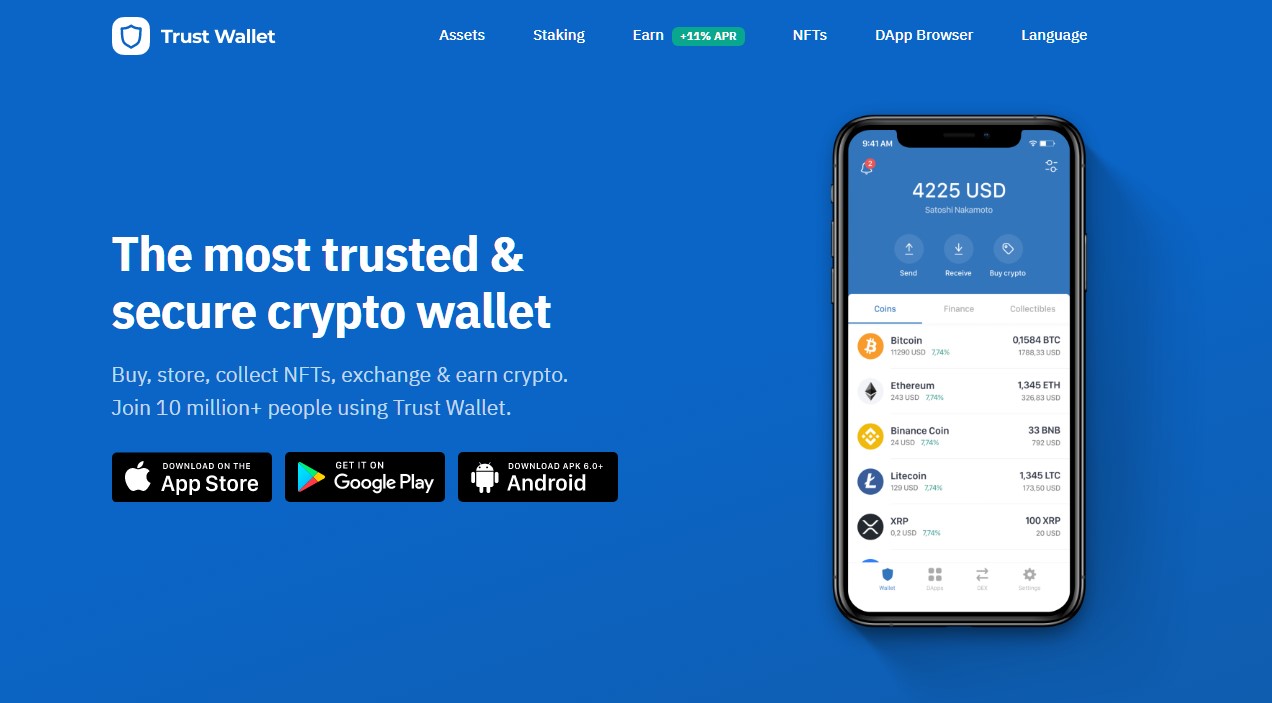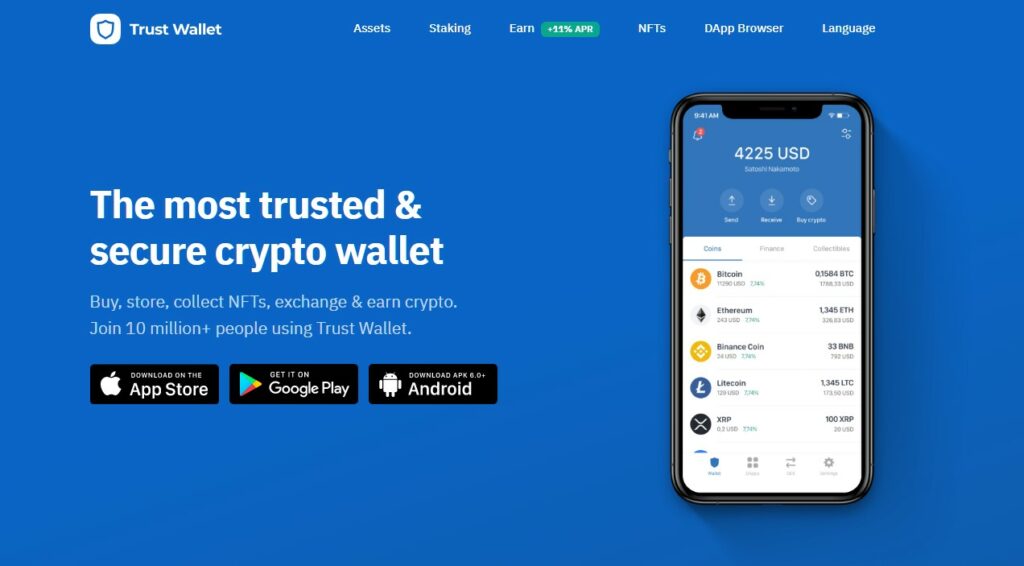 But, the benefits of using the Trust wallet don't end here. This crypto storing solution also offers you the ability to receive passive income from your cryptocurrency holdings. At the same time, you can use your credit card to pay for cryptocurrency transactions made with this crypto wallet.
Switch to Basic Binance Layout for Beginners
What I appreciate most about Binance is how simple and user-friendly it is to toggle between the primary interface with only a few streamlined trading choices and the more complex trading layout with access to all of the platform's advanced trading tools. In fact, switching between the Lite and the Pro mode on Binance is a breeze. Let me demonstrate it to you.
To begin, choose the user profile icon in the screen's upper left corner. After that, look for a button labelled Binance Lite in the display's upper-right corner; tapping this will allow you to quickly and easily switch between the Lite and Professional versions of the app. And that's all there is to it.
Advanced Trading Tools
Binance has tailored many advanced trading tools to help professional traders ramp up their trading performance.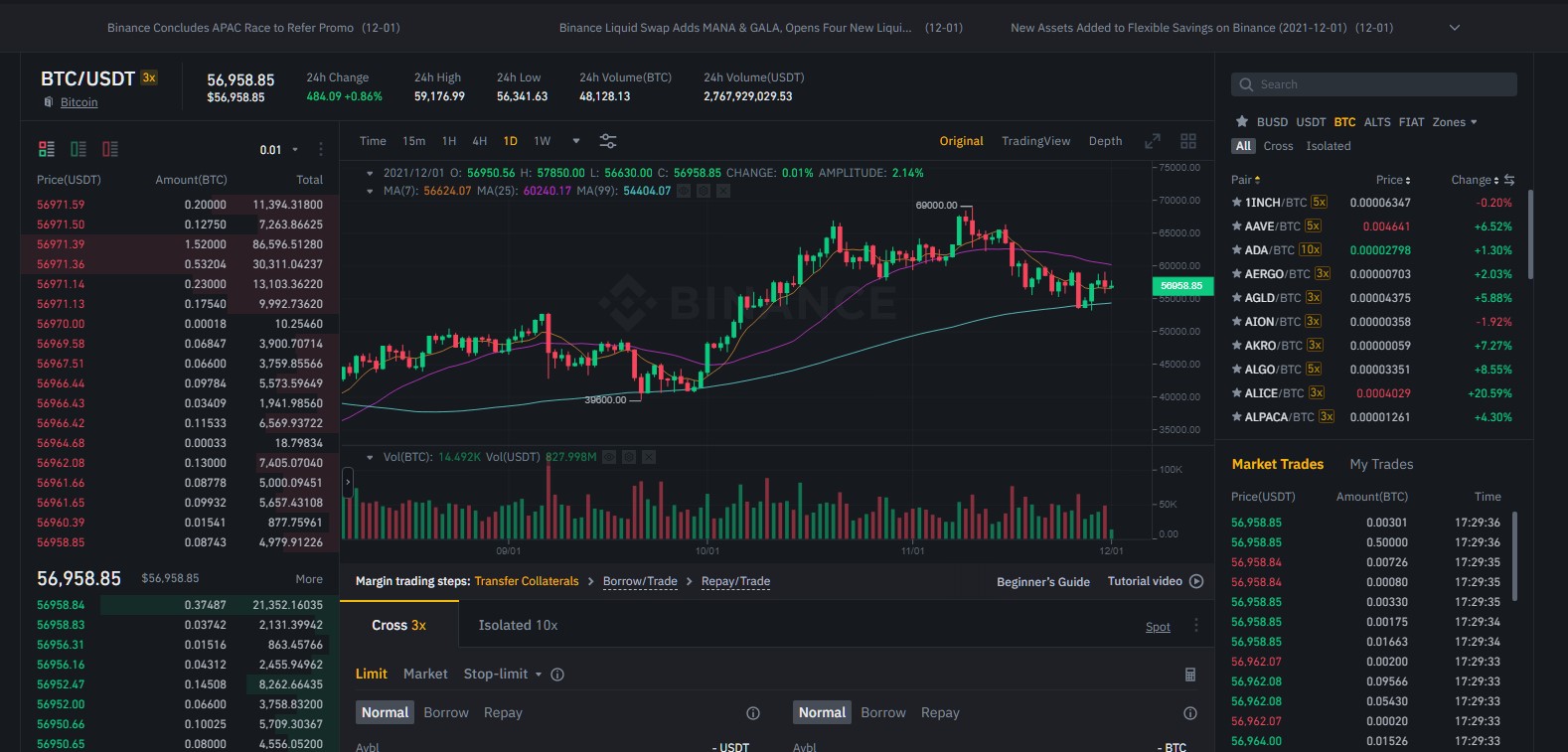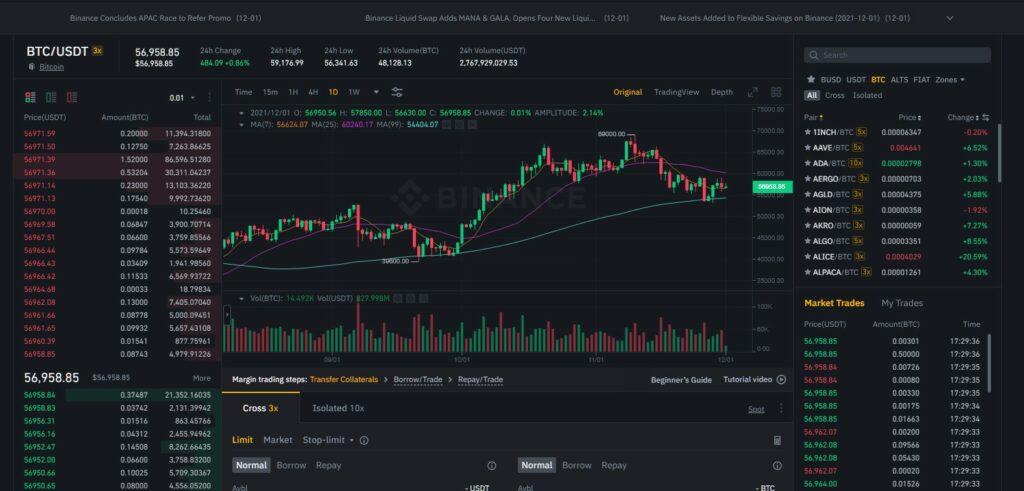 The perpetual futures trading platform on Binance, which offers up to an astounding 125x leverage margin, is one of the financial instruments I most enjoyed when trading on Binance. If you ask me why, the answer is pretty simple – it allows traders to settle a deal at a later time for a specified price, even though the underlying asset may fluctuate in value. Moreover, this trading option helps you gain significant market exposure with little capital.
With Binance, you can also borrow money to trade on margin. The money is loaned out, and the borrower must pay back the principal plus interest. Interest accrues based on the number of hours (or days) a loan is due and varies depending on the asset used as collateral.
Earn Passive Crypto Income
For traders interested in taking advantage of opportunities for passive income, Binance has launched its Binance Earn platform. This function enables cryptocurrency holders to participate in different Decentralised Finance (DeFi) projects for additional income, stake their coins for potentially high yields, and earn interest on their cryptocurrency holdings.
NFT Marketplace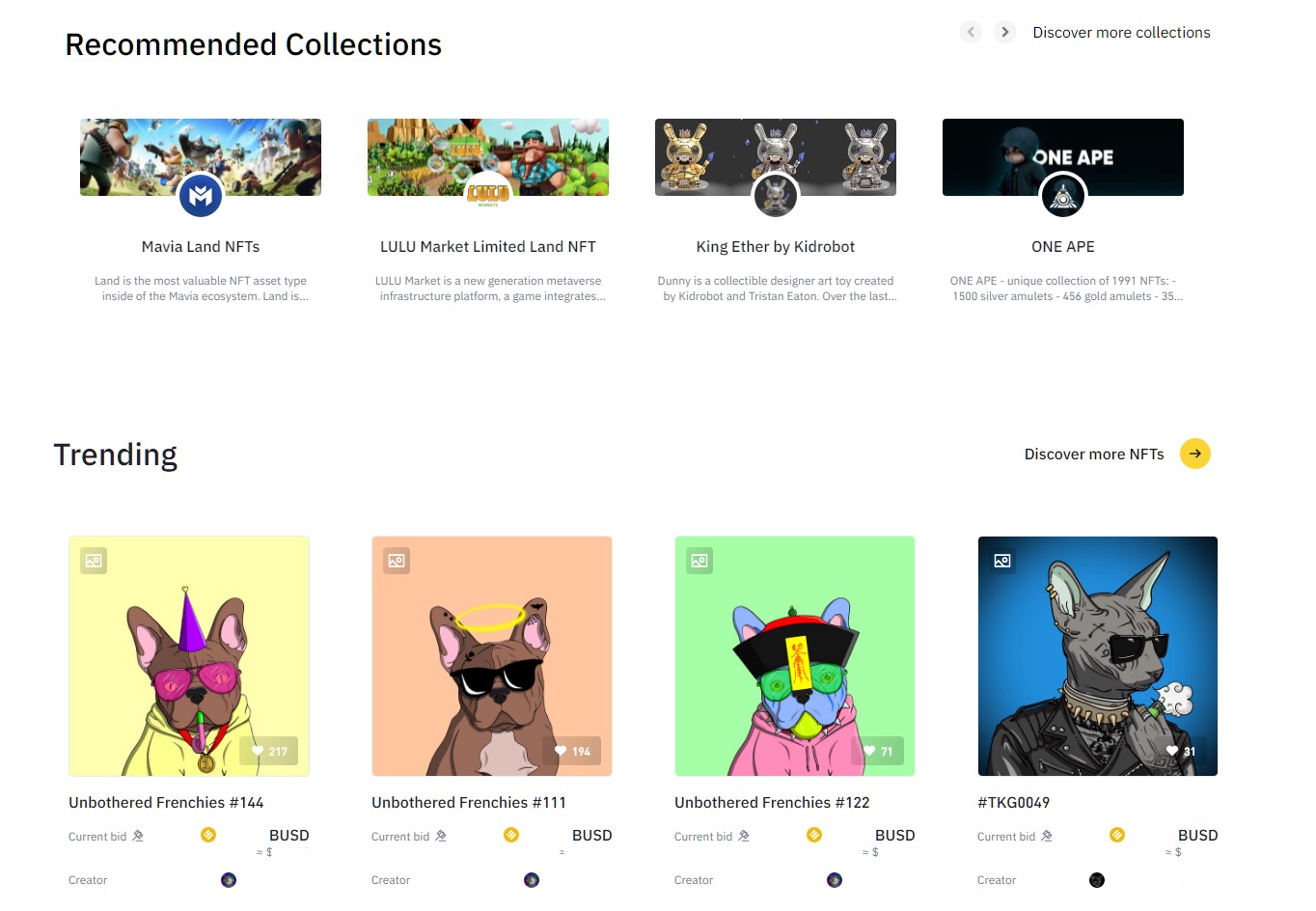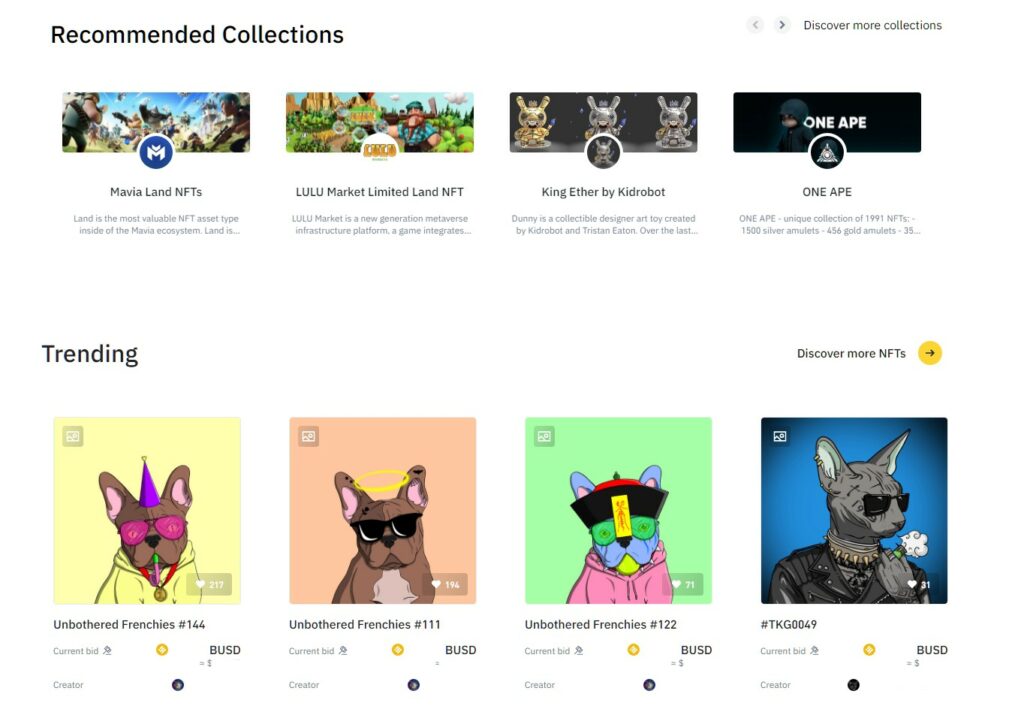 The primary objective of the Binance NFT Marketplace is to facilitate the collaboration of crypto enthusiasts, digital artists, and creative visionaries to build and trade high-quality NFTs. The Binance NFT market is divided into three primary product categories:
On the NFT Marketplace, you can mint your own NFTs, buy NFTs, or participate in auctions for NFTs that were made by artists coming from all over the world;
You can buy one-of-a-kind NFTs created by some of the most well-known digital designers in the world in the Events area of the platform;
There's also an opportunity for you to become a proud owner of some super-super rare NFT goods through the Binance NFT Mystery Box.
P2P Trading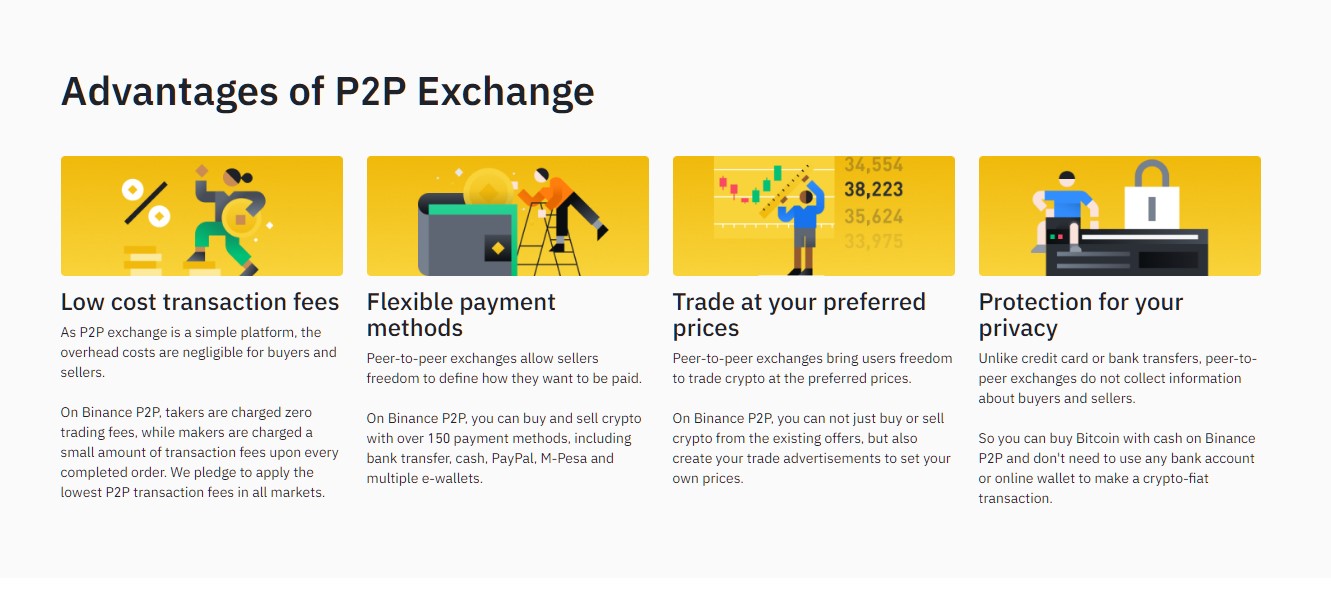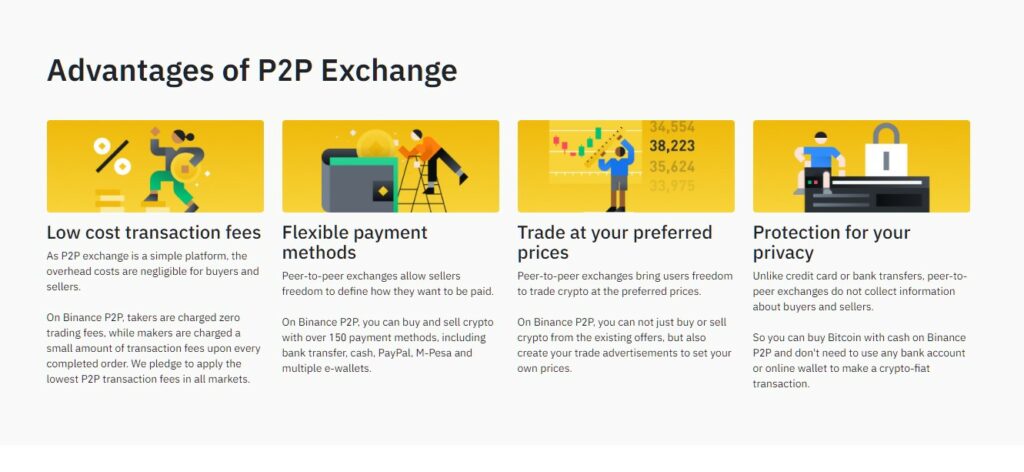 Binance's P2P market connects buyers and sellers without any middlemen. It is a simple platform for direct cryptocurrency exchanges amongst platform users. While P2P trading provides more autonomy in the trading process, a trusted third party like Binance is necessary to ensure the smooth flow of trades and the security of users' funds.
How to Use Binance – How Does It Work?
If you're new to Binance, the sheer number of financial instruments and trading options offered on this platform may initially seem overwhelming. To help you gain a clearer view of the trading options, I have compiled a list of some of the most notable trading tools on Binance.
Notable Trading Tools
Binance Futures Battle
The Futures Battle is one of the most innovative features of Binance. By opening a position, you can participate in a Binance Futures Battle and compete with another trader for extra points. Users bet among each other on the future direction of the current crypto price by making predictions.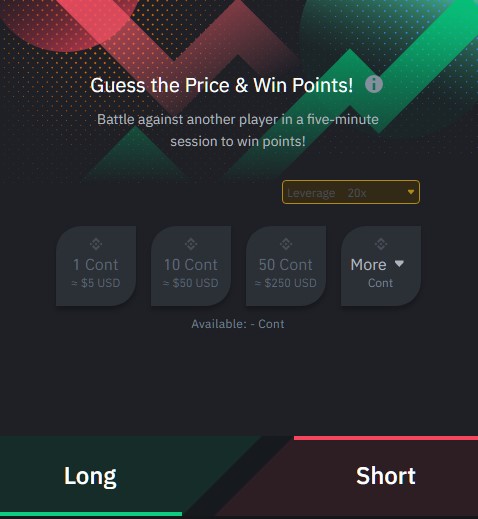 If you think the price will go up in the next five minutes, you should take a long position to maximise your potential profits from the trade. The opposite is true if you anticipate a price decline within the following five minutes; in this case, you should establish a short position in the order book.
The combat begins when you're paired with another competitor. Your selected contract's most up-to-date price is shown in real time along the bar. You may terminate the combat manually after 10 seconds when the [End Battle] button appears, or you can wait for the position to auto-close when the Take Profit/Stop Loss level is achieved. If you don't, the system will close the position for you after 1 or 5 minutes, and the battle will be over. Then, it's time to find the outcome.
Binance Asset Conversion
With Binance Convert, you can instantly convert your crypto holdings into any other cryptocurrency on the market. The Binance Lite version of the app relies on Binance Convert to facilitate cryptocurrency purchases.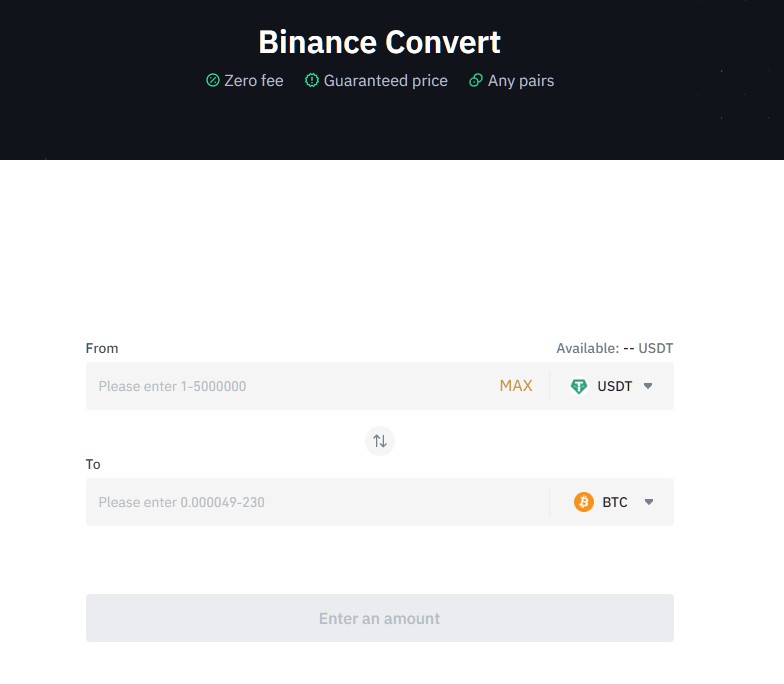 Cross-Collateral
Futures exchanges need collateral whenever you speculate on a cryptocurrency's price. Using Binance's Cross Collateral Services, you can borrow Tether (USDT) or other virtual currencies under any terms Binance considers appropriate for your futures trading activity.
Binance Fees Australia
Regarding the trading fees, Binance is unrivalled as it offers some of the lowest fees in the industry. Here's the breakdown.
Binance Deposit Fees


Binance does not charge fees for fiat or cryptocurrency deposits, which I feel is the best deposit option for experienced traders. However, if you're a newbie with a small coin holding, you can try funding your Binance account via a credit card or bank transfer. Please be advised that the method you choose to make deposits may incur additional fees in some circumstances.
Most bank transfers, for example, are free of charge, but debit card transactions typically incur fees. Binance, for example, charges a 1.8% fee for bank card deposits.
Binance Withdrawal Fees
As with most crypto exchanges, Binance will also charge you a network fee for moving your coins to another blockchain network. The withdrawal fees are set by the blockchain network and are subject to change at any time if the demand for that coin increases.
On the other hand, Binance won't charge you any fees when you withdraw cryptocurrency from your trading account.
Binance Trading Fees: How Much Does Binance Charge per Trade?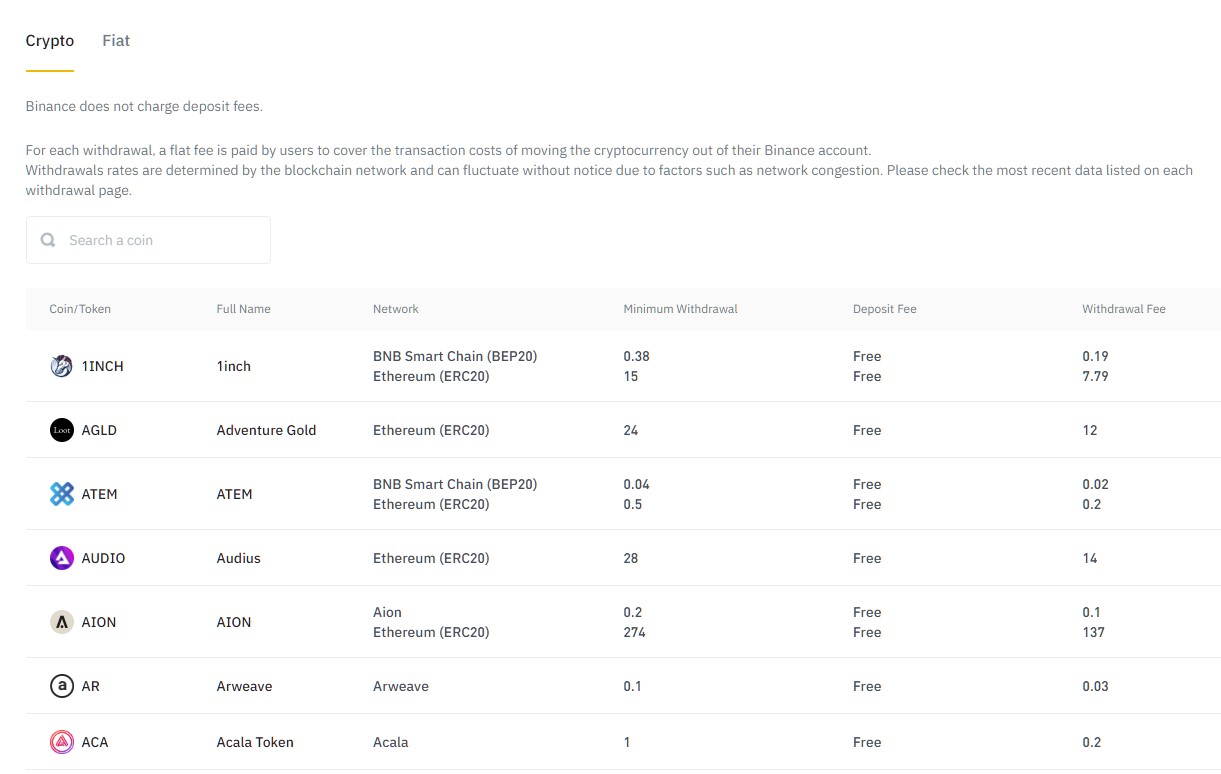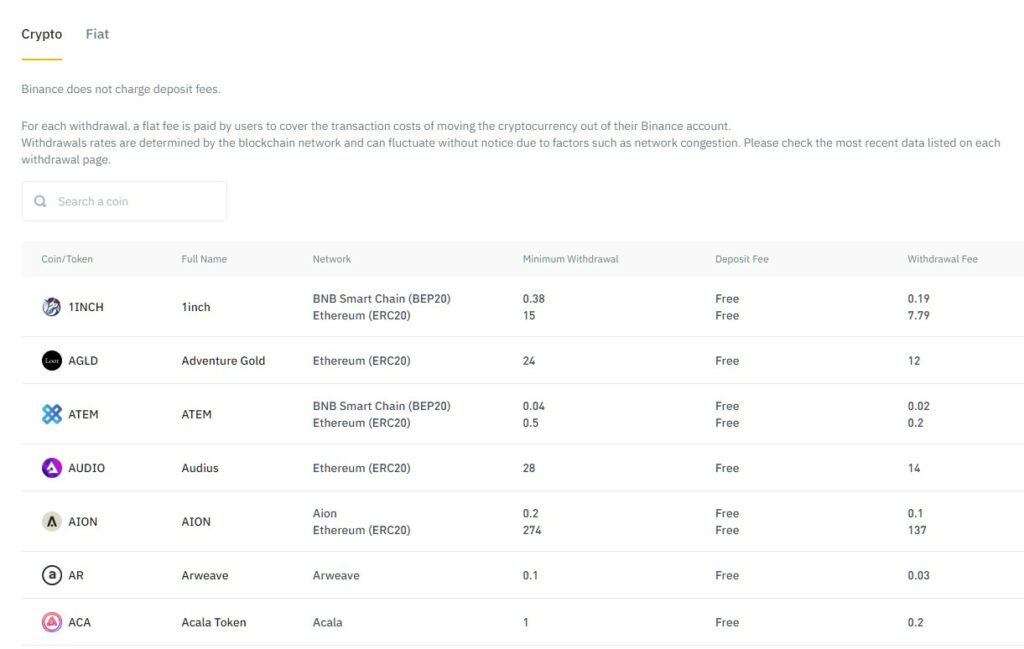 The trading costs on Binance vary based on your 30-day trading volume and your daily Binance Coin (BNB) holdings. When purchasing or selling cryptocurrency, you will generally pay a transaction fee of 0.5% in addition to a spot trading fee of 0.1% (including placing stop-loss, limit order, and market buy orders).
The commissions for trading Binance Futures are inexpensive as well. The maker/taker fees can be as low as 0.000% and 0.0517%, respectively, which enables investors to preserve a more significant portion of their revenues if you hold BNB tokens in your balance.
There is also a VIP level system available on Binance, which awards you with lower fees as your 30-day trading volume climbs up.
Variety of Payment Methods
Binance offers you access to a wide selection of payment options for purchasing Bitcoin and other cryptocurrencies through the exchange. These options include credit cards or debit cards issued by Visa or Mastercard, SEPA/wire transfers, bank account transfers (P2P), and third-party payment providers such as Simplex.
Moreover, there is also a wide variety of fiat currencies you can use for purchasing crypto via Binance, including USD, CAD, EUR, JPY, GBP, CHF, and others.
Credit/Debit Card
To buy Bitcoin or other crypto on Binance, you can use your credit/debit card supported by Simplex, a third-party payment provider. If you choose this way of payment, you can expect to get your crypto in your wallet within 10-30 minutes.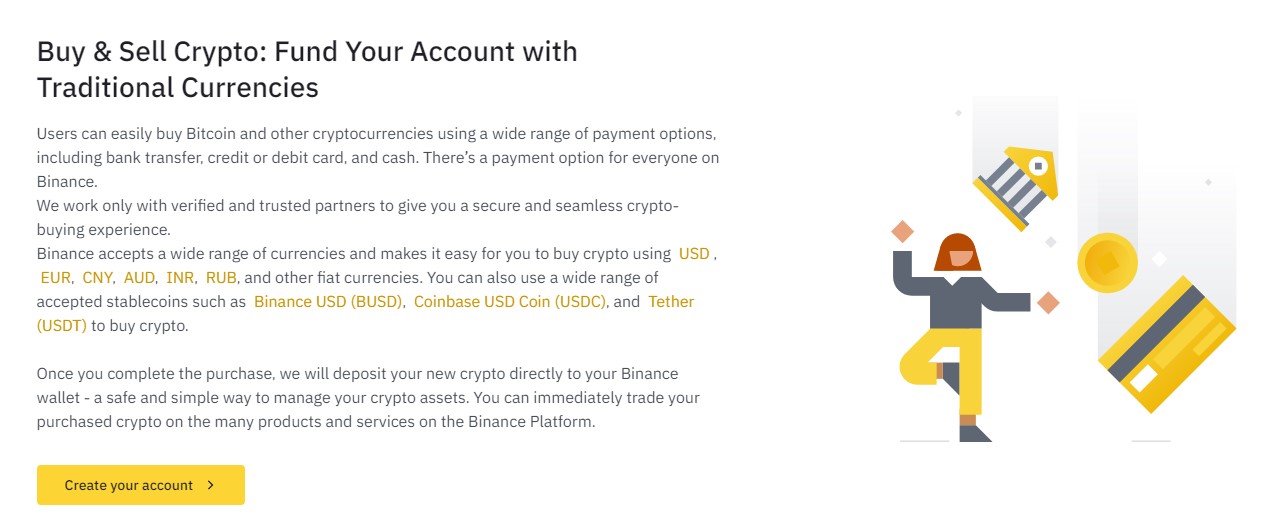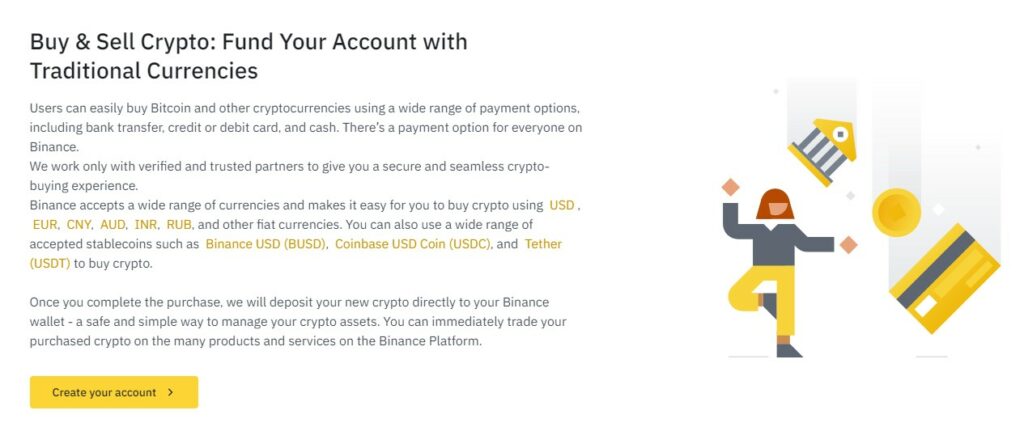 However, I think this is one of the most expensive payment alternatives on Binance, as you must pay 3.5% per transaction, or USD 10, whichever is more.
SEPA/Wire Transfers
To fund your trading account directly from your bank account, head to the Bank Deposit tab on Binance and choose your preferred currency and deposit option. Next, send the funds to Binance's bank account through SWIFT/bank or wire transfer. Once you input the deposit amount, Binance will provide you with the banking information required for this transaction.
When you're ready to withdraw your funds, head to your bank's withdrawal section, input Binance's bank account information, and then specify the withdrawal amount.
I'm pretty confident that the funds deposited by bank or wire transfer will show up on your Binance account within 1–2 working days at the most. Unfortunately, the SWIFT transaction might take up to four working days, so plan ahead.
Is Binance Safe In Australia – How Reliable Is It?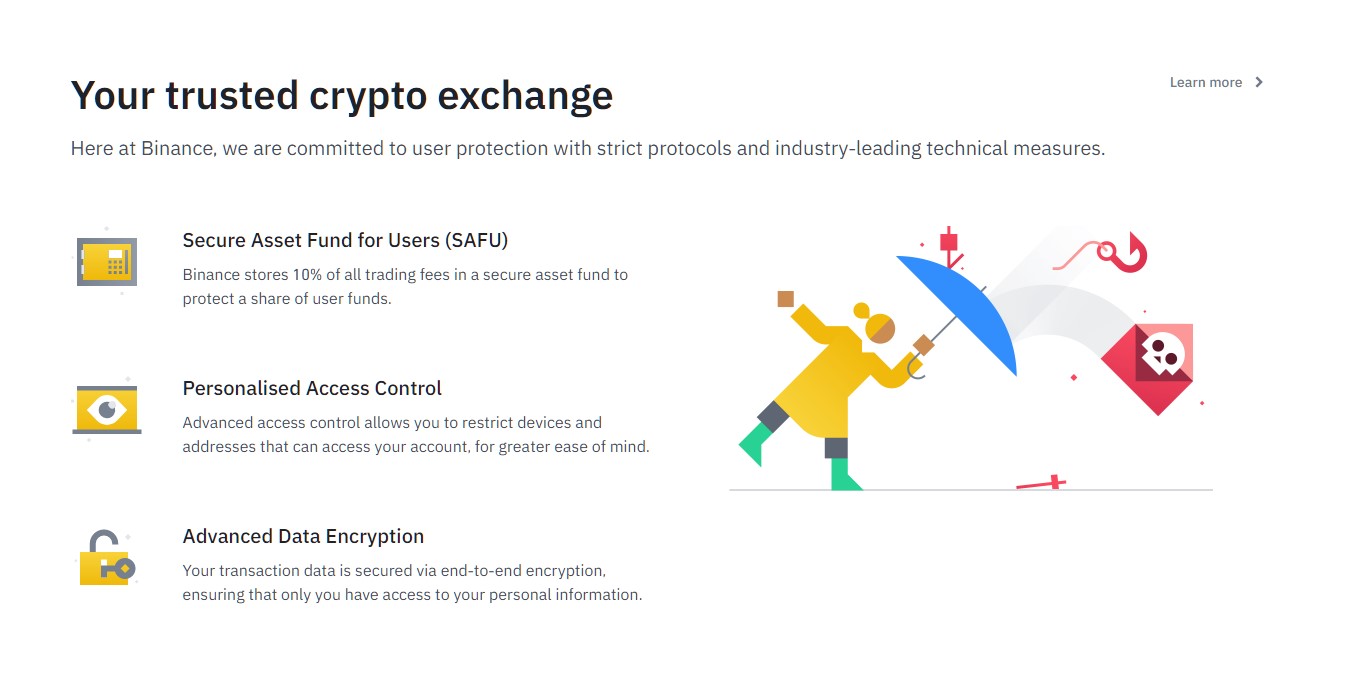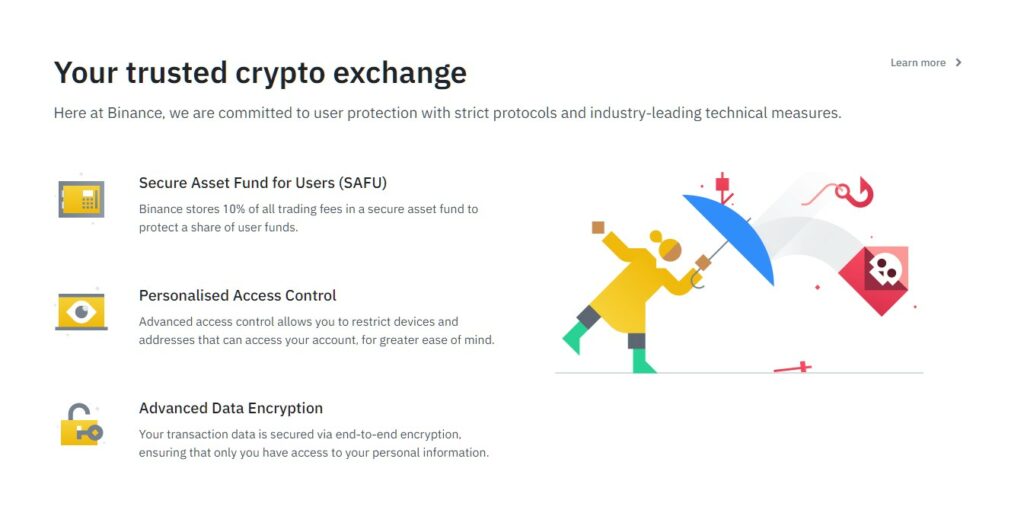 To protect its platform and its users' accounts from the malicious activities of hackers and con artists, Binance makes use of several different security measures. These include the Know Your Customer (KYC) and the two-factor authentication protocol (2FA), which may be triggered by either an SMS or Google Authenticator. You can also activate your account's Binance authenticator if you want.
In light of my less favourable research results, I am compelled to bring to your attention the regulatory concerns in a number of jurisdictions surrounding Binance's unregulated services and stock tokens.
How to Create Binance Account?
Creating a Binance account is easy. Just provide your email or phone number to the exchange through the mobile or web platform. For new users, you can get up to $100 FREE sign-up bonus when you use our Binance referral link. Identity verification on Binance is not mandatory. However, it is recommended to get verified to extend your Binance daily deposit limit Australia for making deposits. Or your withdrawal limit for withdrawals. You should also take note of Binance daily trade limit if you plant to trade a lot.
It will only take a few minutes to verify your identity by uploading a photo of yourself, verifying your account information, and supplying a government-issued ID. Once you've done that, you can load your trading account and begin charting your first crypto manoeuvre in the crypto space.
How to Deposit Money Into Binance Australia and Buy Crypto?
If you already have some crypto stored on another exchange or digital wallet, you can move it to your Binance Wallet and trade it or use it to generate passive income through the Binance Earn features.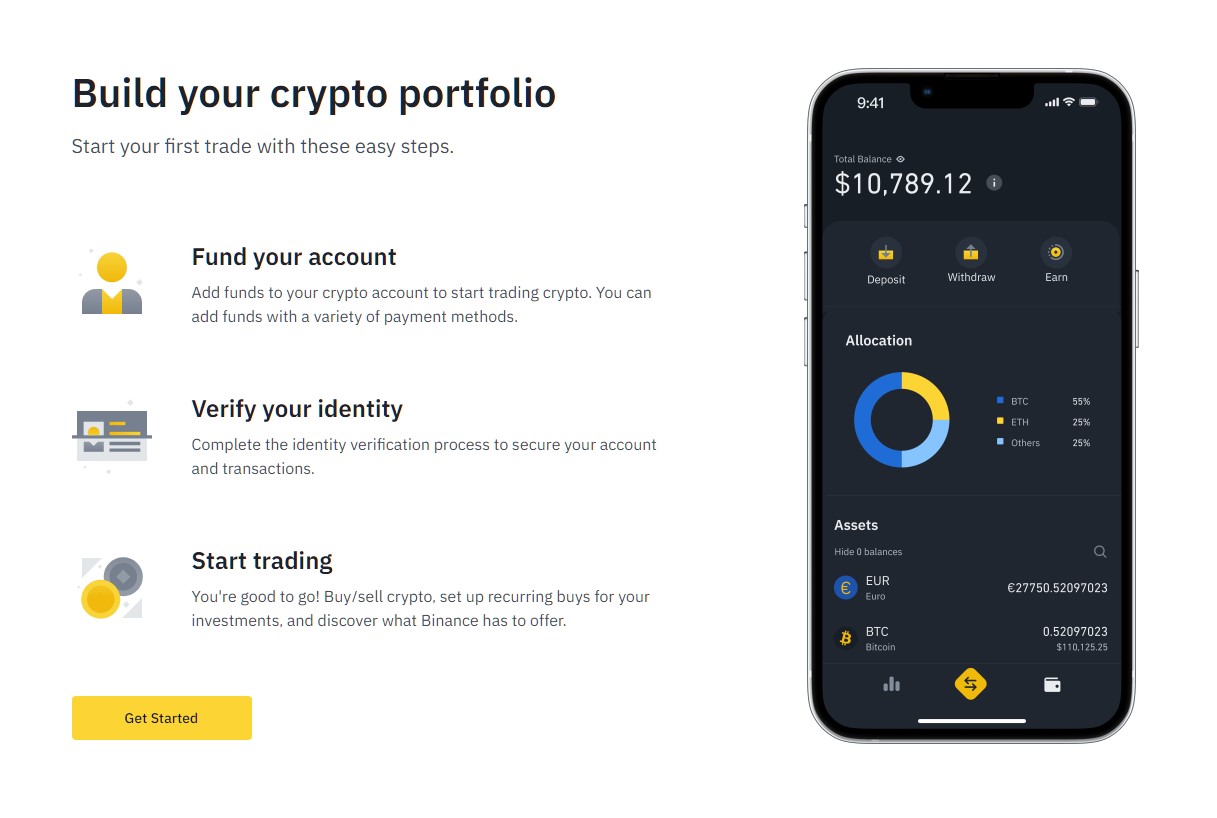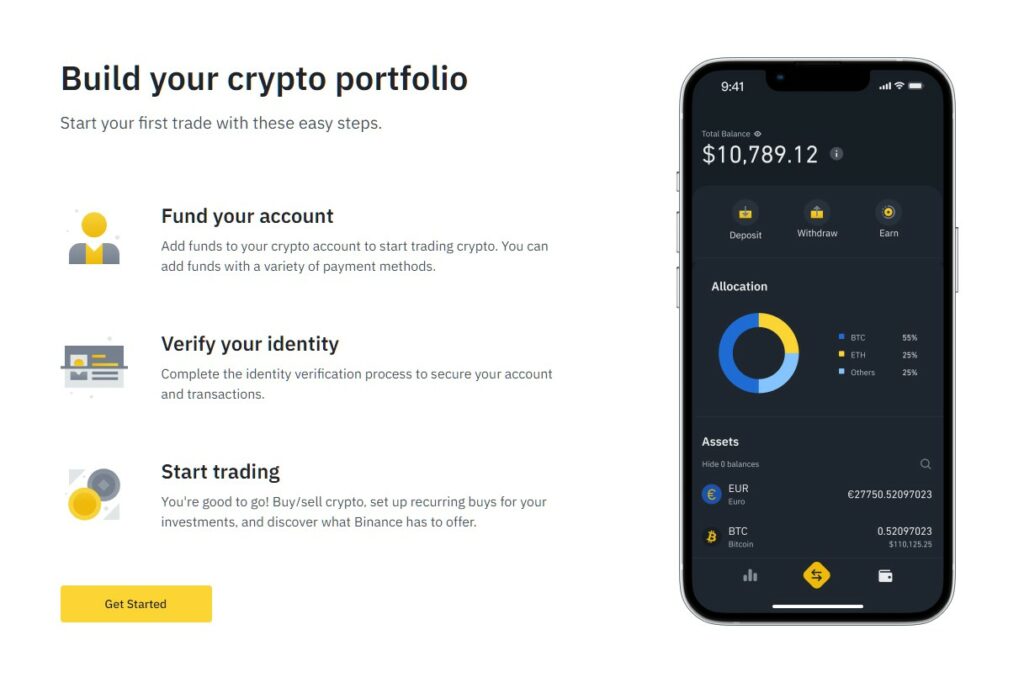 To begin with, deposit addresses are used to receive cryptocurrency payments. To see your Binance wallet's deposit address, select Wallet, go to Overview, and then pick the Deposit option. Select the network you're utilising for the transfer and the cryptos you want to deposit by clicking on the Crypto Deposit tab. This action will display the deposit address for you. Next, to transfer funds from another service or wallet to your Binance wallet, just copy the provided address and enter it into the required field.
Step two is to select the depositing network. Whenever you withdraw from a platform, it is imperative that the network you choose to move the coins from coincides with that of the platform that receives the deposit.
For instance, you must use an ERC20 deposit network if the other platform accepts only ERC20 tokens. Here, I also feel obliged to warn you that your money is at risk if you choose the wrong network, so always double-check this data.
Customer Support
In my opinion, customer service is one of the weakest components of this exchange that could use some improvement, particularly the response time. Even if this type of assistance is not readily accessible to you as a trader, the Help Centre provides a wealth of information from which you can learn more about all aspects of the exchange and find the answer to a question on your own.
Binance Alternatives
For your convenience, I have compared Binance to its biggest rival in the industry and a few of Australia's most well-known exchanges so you can see how it stacks up against the competition.
Is Binance Better Than Coinbase?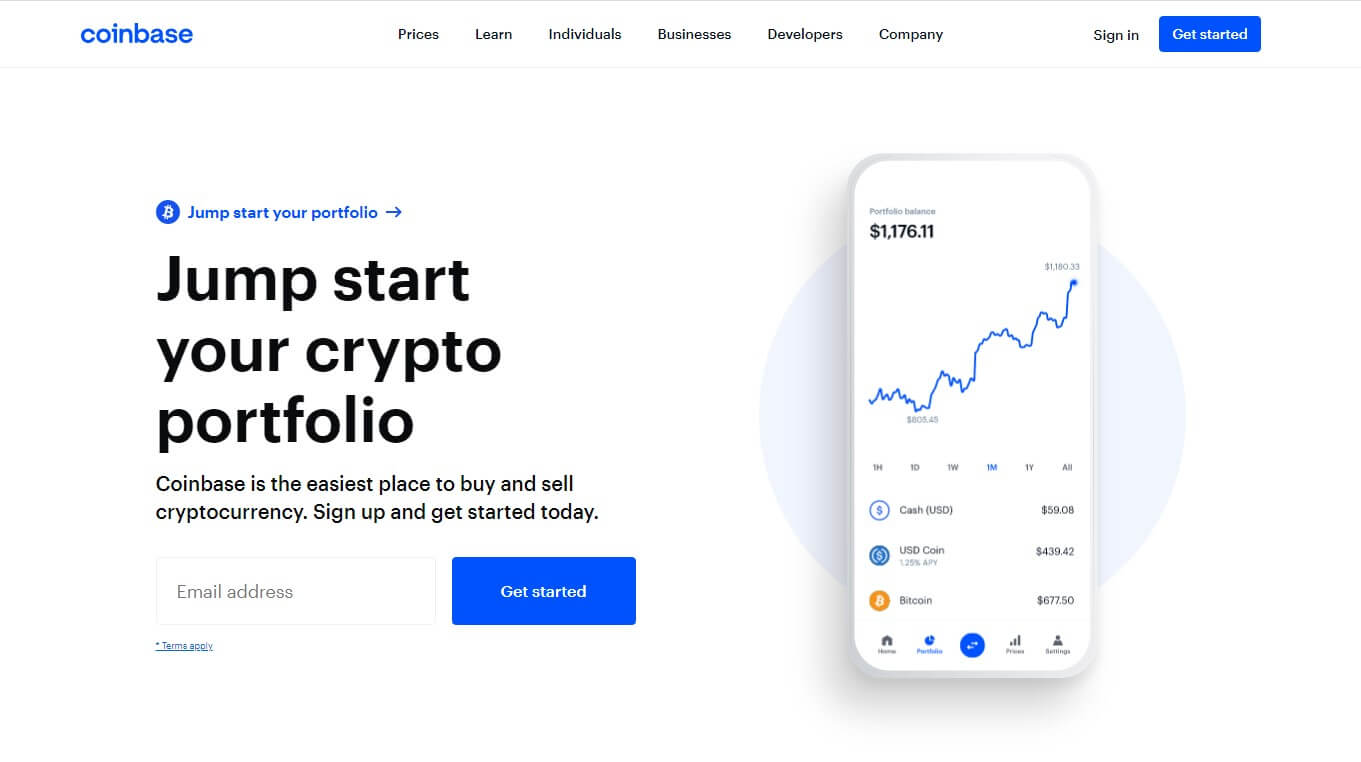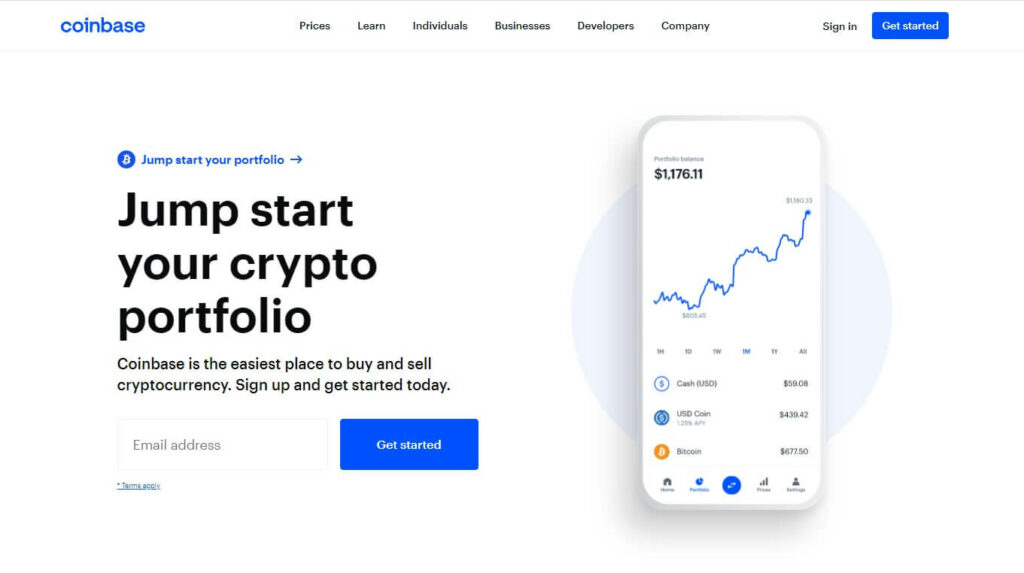 Without question, Coinbase is a formidable competitor to the world's leading platform, especially regarding the trading volume. Unlike the American site, which caters to novice traders and adheres to financial laws for crypto trading, the Chinese exchange is an unsupervised platform that best meets the needs of advanced traders. These two factors, in my opinion, are the most obvious contrast between the two of the world's biggest platforms.
Aside from the regulatory status, I've observed that the number of supported cryptocurrencies is among the most significant disparities between these two exchanges. Coinbase has a rigorous vetting system and supports significantly fewer cryptocurrencies than Binance.
Is Binance Better Than Swyftx?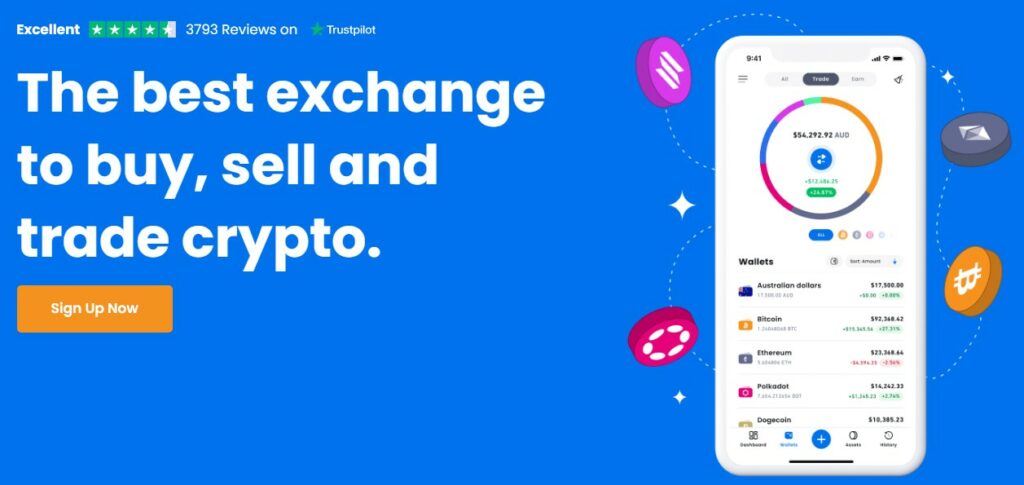 Swyftx is a top-tier native Australian exchange favoured for its strict compliance with financial regulations and cost-effective trading instruments. Hence, I tend towards the opinion that trading on this platform offers you the best balance of security and low fees.
Binance, on the other hand, is not subjected to any oversight of the financial regulatory bodies and merely follows a subset of legislation to facilitate fiat trade in selected jurisdictions.
In terms of trading instrument complexity, I suggest the Australian exchange to the less experienced traders. If volatile trading products are your preference, go for Binance, but make sure you are fully aware of all risks this level of trading entails.
Is Binance Better Than CoinSpot?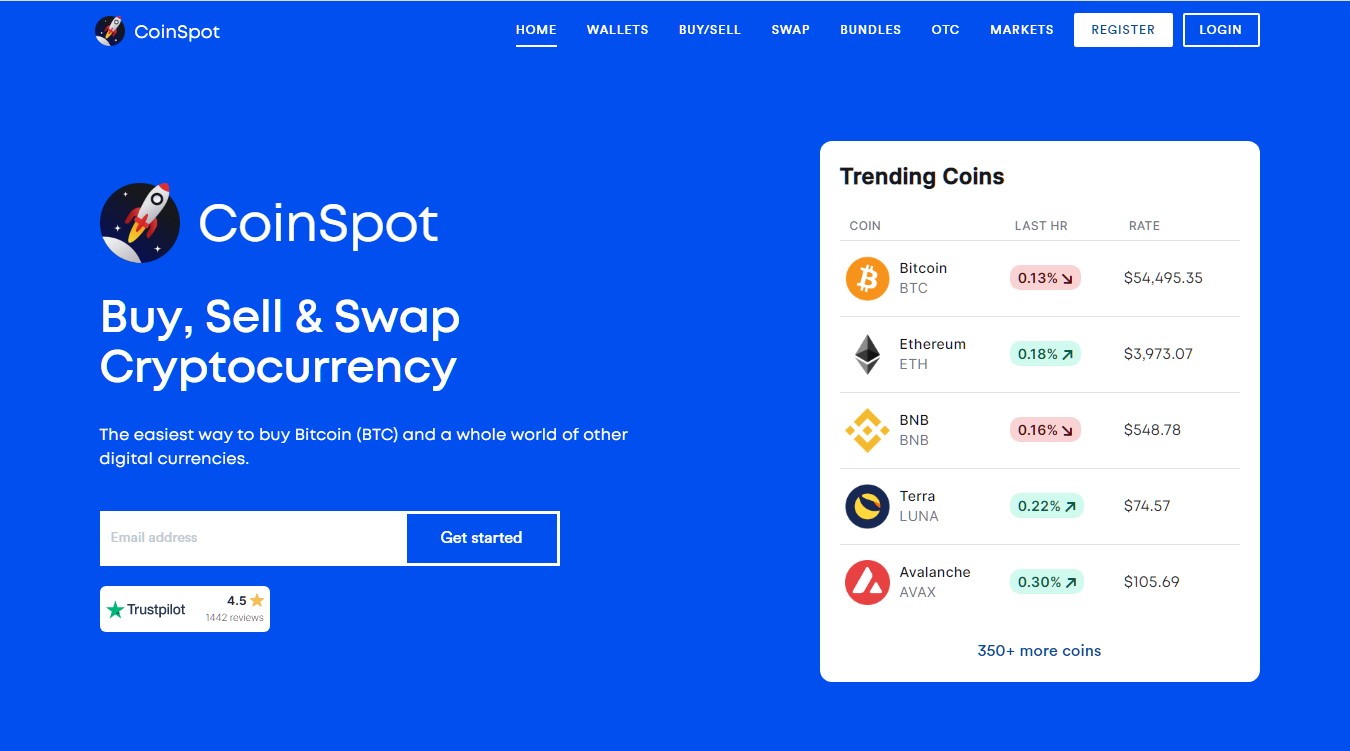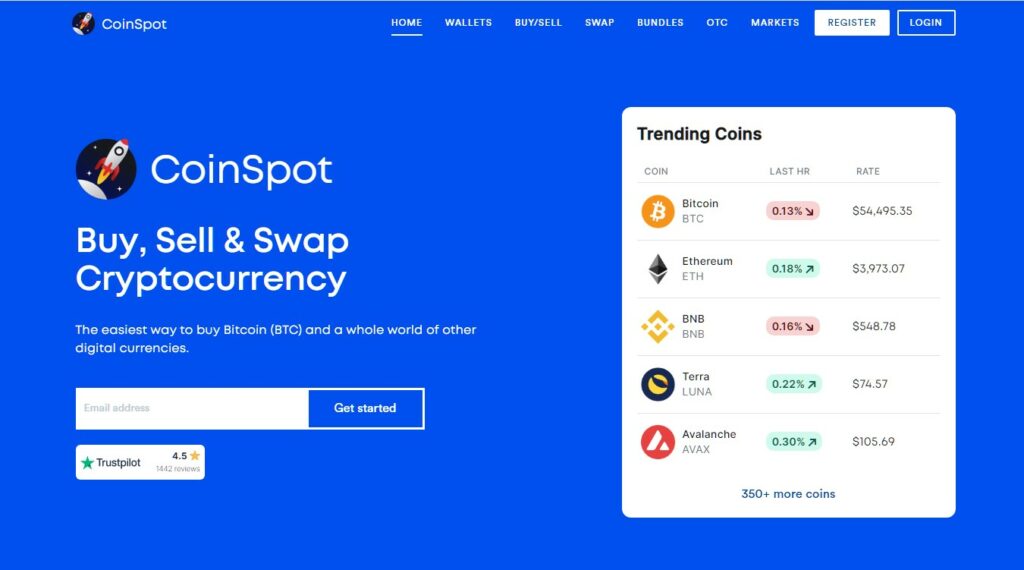 To the best of my knowledge, this Australian exchange is one of the few platforms in the world that offer trading fees close to those of Binance. However, the low 0.1% trading fee on CoinSpot only applies to market orders, which I believe is a drawback for this platform.
Regarding security, the Australian platform is a fully regulated exchange with no security vulnerabilities. Binance, on the other hand, not only has significant regulatory concerns in many countries but also has a history of platform security failures.
Is Binance Better Than CoinJar?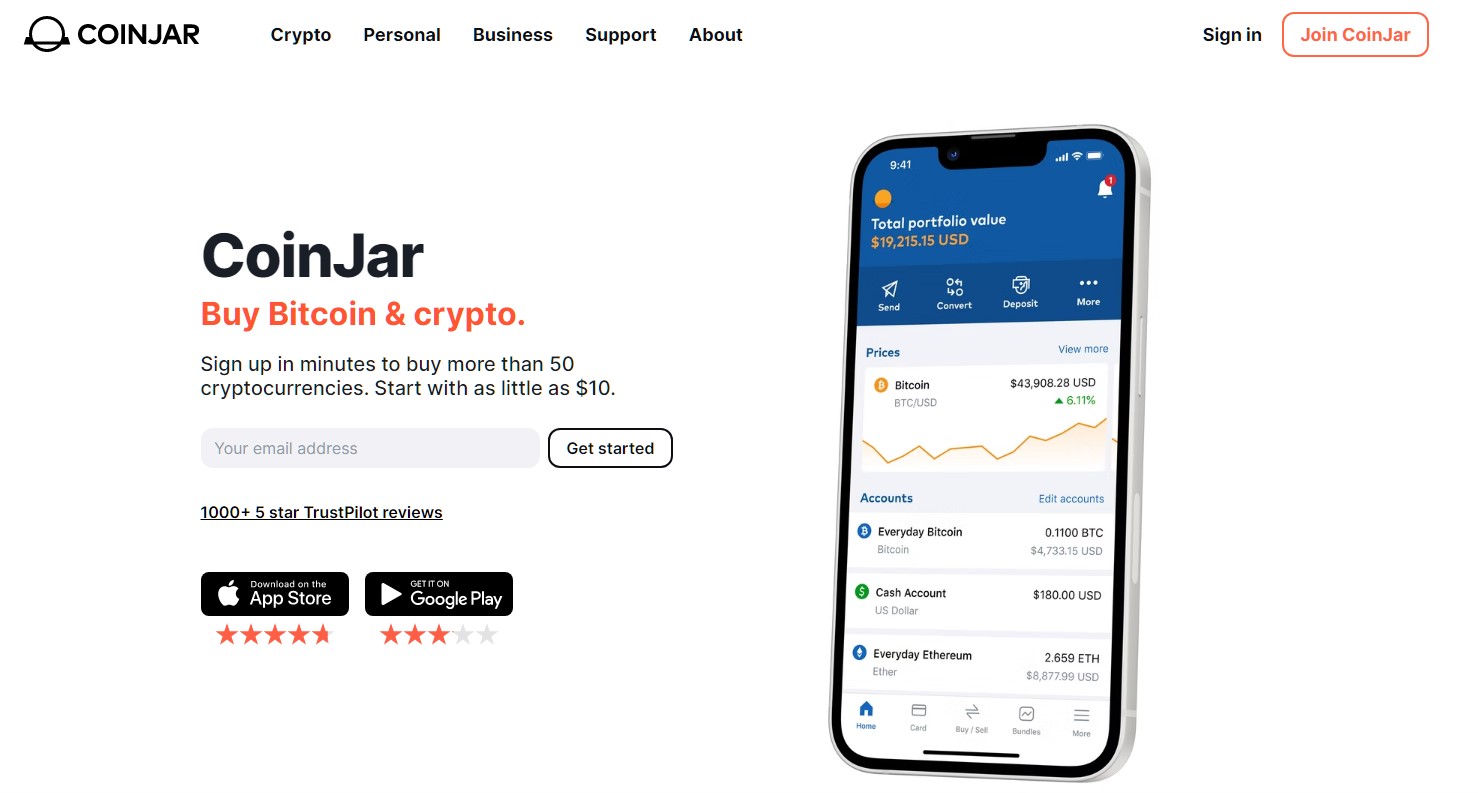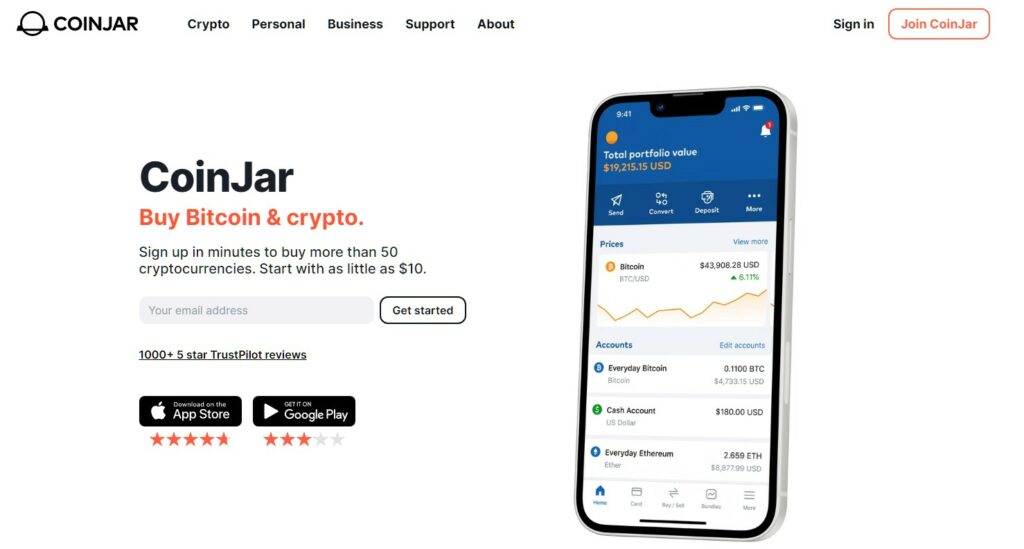 CoinJar, like Binance, is a brokerage appropriate for all traders, particularly those with some trading expertise. CoinJar offers a wealth of tools and customisable trading choices. Still, I'm convinced that the experienced market makers will undoubtedly appreciate its fast-processing payment gateway and the OTC trading desk, which allows them to conduct bigger orders.
Binance, on the other hand, wins the trading fees round in this comparison, as the Melbourne-based exchange has not only higher trading costs but also a less transparent pricing model. Furthermore, CoinJar allows you to trade only a few prominent cryptocurrencies, unlike Binance and its long list of assets.
Conclusion
It seems clear to me that Binance is the most popular cryptocurrency exchange, thanks to its vast assortment of cryptocurrencies, many investment options, and inexpensive trading fees. Advanced traders will undoubtedly find the platform to their liking, as Binance offers the trade of volatile products alongside streamlined crypto trading options.
Then again, newcomers to the cryptocurrency market may feel overwhelmed by the abundance of features and settings offered by this platform. As a result, before you begin your crypto quest on Binance, it is in your best interest to have a basic understanding of dealing with crypto so that the trading possibilities do not swamp you.
On the downside, this marketplace suffered a significant security breach and has persistent challenges in several jurisdictions. There is also a substantial weakness in the area of customer service.
Nevertheless, given that Binance can maintain its position as the trading platform with the highest trading volume continuously, it is apparent that this internationally acclaimed exchange is doing admirably in all other aspects of its functioning and is actively trying to enhance its services.
Related:
Frequently Asked Questions (FAQs)
Binance has a wealth of trading choices to help you maximise your earning potential through direct market involvement or some of the platform's passive earning or saving possibilities. Even the minimal transaction fees associated with using this platform can help you build up a cash reserve if that's what you're hoping to achieve.
Log into your Binance account.
Proceed to your Binance profile.
Choose Binance security.
Proceed to Binance disable account.
Pick delete or disable Binance account.
Submit  delete Binance application form.
Enter your  phone or email address and tap 'Confirm to Delete.'
Definitely not! They're the biggest crypto exchange in the world, so they can't be a scam!
Binance Trust Pilot reviews are not that great. But it's up to you whether to rely on those reviews. Based on our review, Binance certainly lives to its name as one of the best crypto exchanges in the world, especially by trading volume.
Trading on Binance has many advantages, but it's not without shortcomings. Due to the lack of regulatory supervision, Binance fails to meet some security standards in its operation. Consequently, the crypto traders who invest their assets through this platform may incur losses, as the exchange is not liable for any security-related damages.
Another thing I feel obligated to mention is that Binance does not provide a 100% guarantee on your stop-loss orders. The stop-loss trading mechanism minimises your losses, as they guarantee that you will close your deal at the predetermined price. It's also important to note that Stop Loss orders are only guaranteed during regular market sessions and under favourable market circumstances.
Finally, you should also factor in the volatile products offered on Binance, such as margin trading, which inherently comes with the risk of financial loss.
Binance's fiat and spot wallets are where you'll do the heavy lifting for sending funds to your external account. Start by entering your wallet, input your withdrawal specifics and decide on a currency after clicking the cashout button. To finish the withdrawal process, add a card, verify your identity, and then sit tight and wait for this operation to be finalised.
In my limited experience, there will be a 5-minute processing time for quick card withdrawals, but it may take one to four business days for payments made through SWIFT or another payment processing system.
Binance's business plan includes various revenue streams, such as trading fees, price spread earnings, commissions on brokerage goods, etc.
Choose 'Wallets' on the Coinspot dashboard.
Choose the cryptocurrency you want to transfer to Binance.
Click 'Open Wallet' on the right-hand side of your screen.
Select 'Send' , and then enter the amount of cryptocurrency you want to transfer to Binance.
Before anything, you should take Binance funds screenshot just in case something happen to your funds.
Log into the Trust Wallet and select the [Receive] button. Then, choose the asset you'd prefer to move.
Choose the [Deposit from Exchangeoption at the lower right of the page. Then, choose [Binance».
Enter the amount of cryptocurrency you want to transfer, and then click [Confirm». Then, you will be asked to type in your Pay PIN.
The transfer will begin to process and prompt you to launch the Trust Wallet app.
In just a few seconds you will get a push notification on the Trust Wallet app with the information about the transaction.
Sign up for a free account on Binance's website or app. Binance website or through the application.
Simply click on"Buy Crypto" or the "Buy Crypto" link on the left-hand side of the Binance website navigation. This will display the options available for your country.
If you're a new user it is the most convenient choice to purchase Binance (BNB). Binance is compatible with each of Visa as well as MasterCard.
You will have 1 minute to confirm the order with the price at which it is currently. After one minute the order will be adjusted in accordance with the current market prices. Click Refresh to view the updated price.
After you've purchased your crypto, you can put it in your own crypto wallet , or just keep this inside the account of your Binance account. You can also trade it for other cryptos or put your BNB on Binance Earn to earn the passive income. If you'd like to transfer the value of your BNB (BNB) for an exchange with a decentralized system, you may consider checking Trust Wallet which supports millions of blockchains and assets.
Click on Wallet and Select Margin Wallet
Once you've completed the first steps, you'll be required to locate USDT. Once you've found USDT, hit the button titled "Transfer".
Then, you'll have to select a certain amount of USDT that you would like to transfer from your current wallet to Margin wallet. You can then select the option "Confirm Transfer". After that you are now ready to begin the shorting of your cryptocurrency.
Find a cryptocurrency
It is recommended to look for the section titled "Sell BTC". You will find it below the chart of price.
You can now click"Borrow" or click on the "Borrow" button. It will display your maximum BTC amount you can take out.
Place an order in a hurry
To place the short sale request You will have to provide the amount, as well as your BTC that you intend to sell. You can select the button titled "Margin Sell BTC".
Visit Binance's home page.
Select the Register button that is located on the top right hand corner at the top of this page.
In the page for registration, enter your email address and then create an account with a password.
The email you receive will be from Binance. Register by pressing on the Verify Email hyperlink.
It's suggested that you ensure your account is secured, so create your two-factor authentication there and after that.
Now, you are able to begin trading and access Binance's platform. Binance platform.
In 2021, unfortunately, Binance ceased some of their offerings specifically for Aussie traders, such as Futures.
It is estimated that Binance has approximately thirty million customers.
Visit the Uniswap interface.
Make sure you connect your bank account.
Choose the token you'd like exchange with.
Choose the currency you'd like to trade for.
Click on Swap.
Check out the transaction's details within this pop-up windows.
Make sure you confirm the transaction in your account.
Log into the Binance Australia account and click on [Support] at the right-hand side of the screen to launch the chat. It is also accessible by clicking on [Profile] and Chat] in the Binance App.
Log into your Binance account and then click on [Buy Crypto] – – [Credit/Debit Card[Credit/Debit Card].
Click [Sell]. Choose the currency in fiat and the cryptocurrency you wish to sell. Enter the price, and then select [ContinueContinue.
Choose the payment method you prefer. Select Manage cards to select from your existing cards, or add the new card.
Review the payment details and confirm the order after 10 minutes. Enter [Confirm] for the next step. After 10 seconds, the price as well as the amount of cryptocurrency you'll get will be calculated again. Click [Refresh] to view the most recent market price.
You can check whether your purchase is in good order.
After your order has been successfully completed, click [View Historyto view the order details.
If the order does not go through and the amount of cryptocurrency is not refunded, it will be transferred in the Spot Wallet in BUSD.
Definitely yes! In fact, they are one of the most established and well-known crypto exchange in the world.
Some traders believe that candlestick charts are more readable than more common line and bar charts although they offer similar information. Candlestick charts are easy to easily read in a glance providing a straightforward illustration of price action.
In reality candles show the fight between bears and bulls over some time. In general, the larger the body's length longer, the greater the selling or buying pressure was in the timeframe. If the wicks of the candle are not long which signifies that the high (or the lowest) of the timeframe was within the range of the price of closing.
The color and the settings could be different for different charting software However, generally when the body color is green, it indicates that the asset ended higher than when it first opened. Red means that the value fell during the time frame, and the closing was lower than when it opened.
Certain chartists prefer black and white representations. Therefore, instead of using red and green the charts show upward movements using hollow candles and down movements using candles of black.
When using the Binance App, it's simple to create stop-loss and take-profit orders when making a trade. Click on [Futures] and click the checkbox beside [TP/SL]. This allows you to enter the price for the Take Profit and the Stop Loss price. You can also select [Advanced] to gain greater control over the price of execution.
How we review crypto exchanges.
We test, review and rate exchanges by looking at their ease-of-use, trading features, customer support, and fees. Analyzing user reviews helps us assess the overall sentiment and finalise our opinion and review.