Bitstamp Review for Australia 2022
Making Cryptocurrency Simple
Cryptocurrency is an exciting investment opportunity, and investors in Europe and around the world have many options when it comes to deciding which cryptocurrency exchange to use. While crypto can be very financially lucrative, the market can be volatile, and prospective investors are often overwhelmed by the number of available cryptocurrency exchanges.
Today we will examine Bitstamp, a Luxembourg-based exchange that international investors might also consider. Bitstamp is a seasoned exchange that offers a number of attractive features. However, it may not be the best choice for everyone. If you want to invest in smaller or niche altcoins, another exchange may better suit your needs.

Consider the points raised in this Bitstamp exchange review to see if it is the best cryptocurrency exchange for you. Read on to see how you can use their services to maximize your financial returns.
Related:
About Bitstamp Cryptocurrency Exchange
Bitstamp started in 2011 — shortly after the launch of Bitcoin — making it one of the oldest exchanges in the crypto market.
Co-founders Nejc Kodric and Damijan Merlak launched Bitstamp in their homeland of Slovenia, but it moved to its current base in Luxembourg in 2016 because that nation provided a legal framework for operating a financial exchange based on cryptocurrency. In fact, Bitstamp became Luxembourg's first nationally licensed crypto exchange and has since expanded further.

Bitstamp also operates offices in London and New York. Bitstamp's reliability helped it become one of the most widely used and respected exchange services, particularly in the European Union, where it is licensed in 28 countries. It has partnered with financial institutions in Switzerland and France, as well as in North America through the Chicago Mercantile Exchange. Today, investors from 78 countries may access Bitstamp's services.
Supported Cryptocurrencies
Bitstamp allows investors to buy and sell major cryptocurrencies. Supported coins include:
Bitcoin and Bitcoin Cash
XRP (Ripple)
Litecoin
Ethereum
Paxos Standard
XLM (Stellar Lumens)
Chainlink
OMG Network (Ethereum-based platform formerly known as OmiseGo)
USDC (US Dollar Coin, an Ethereum-based stablecoin)
This is a positive note of our Bitstamp exchange review since the portfolio includes prominent, popular, and well-established cryptocurrencies.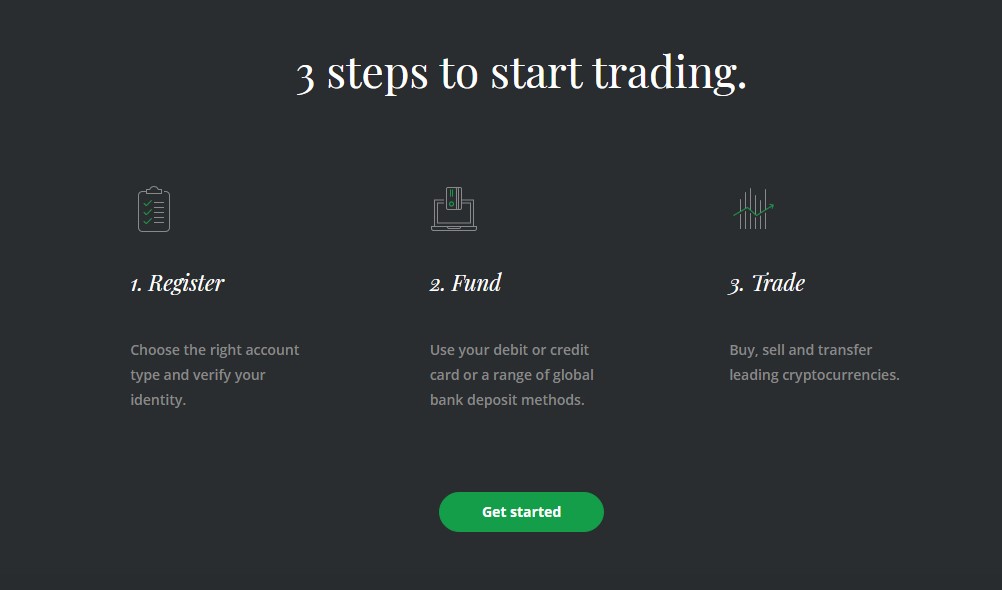 However, speculators who are interested in smaller and more obscure altcoins, may prefer another exchange that lists a wider range of altcoins. The California-based exchange Kraken, for example, has some similarities to Bitstamp but supports more altcoins and offers dozens of crypto market pairs.
Payment Methods
Fiat
Bitstamp is a very welcoming exchange because it operates as what is sometimes called a fiat gateway. Fiat is a government-backed currency such as the American dollar or the British pound. Some exchanges only allow investors to buy and sell crypto for other forms of cryptocurrency, but with Bitstamp, users may transform fiat into crypto.
Specifically, Bitstamp accepts US dollars and Euros. You may also invest Swiss francs and British pounds, though Bitstamp will automatically convert the amount into dollars and Euros before you may trade with those forms of fiat.
Bank transfers
If you are interested in buying crypto with fiat, it is simplest and easiest to use Euros. Bitstamp does not charge any fees for investments made through a Single Euro Payments Area (SEPA) transfer. Users who do not have a bank account in the Eurozone may make an international wire transfer, though there are some fees involved, which we will explain shortly.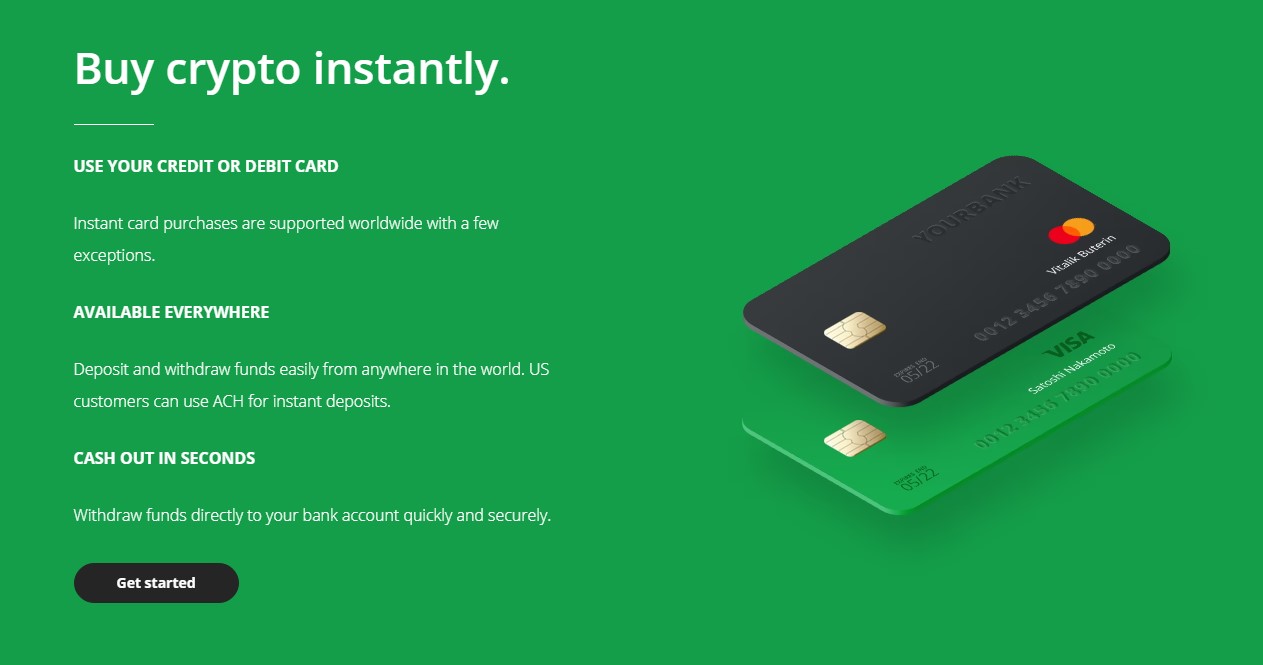 Credit cards and debit cards
The exchange also accepts credit card and debit card transfers. Bitstamp charges a fee for that service, which we will examine below, but it is important to remember that not all crypto exchanges offer this type of transfer.
Cryptocurrency
Finally, as a crypto exchange, you may certainly deposit and withdraw funds through Bitstamp's supported cryptocurrencies. This can be a very cost-effective way of moving or receiving money.
Trading Fees and Limits
Fees
Pricing is a very important part of any Bitstamp exchange review. Bitstamp's fees are generally pretty low when compared to other crypto exchanges.
The only area of real concern is in credit and debit card fees.
Bitstamp charges a flat 5% fee on credit and debit card purchases. A debit card withdrawal also carries a minimum fee of $10 USD.
Not all exchanges offer credit card and debit card transactions, but if you are looking to buy crypto with plastic, other exchanges like Hodly and Coinmama offer more favorable credit and debit card rates.
On the other hand, Euro transactions are very cheap. Making a deposit through a SEPA transfer is free. Withdrawals incur a flat fee of 3 EUR.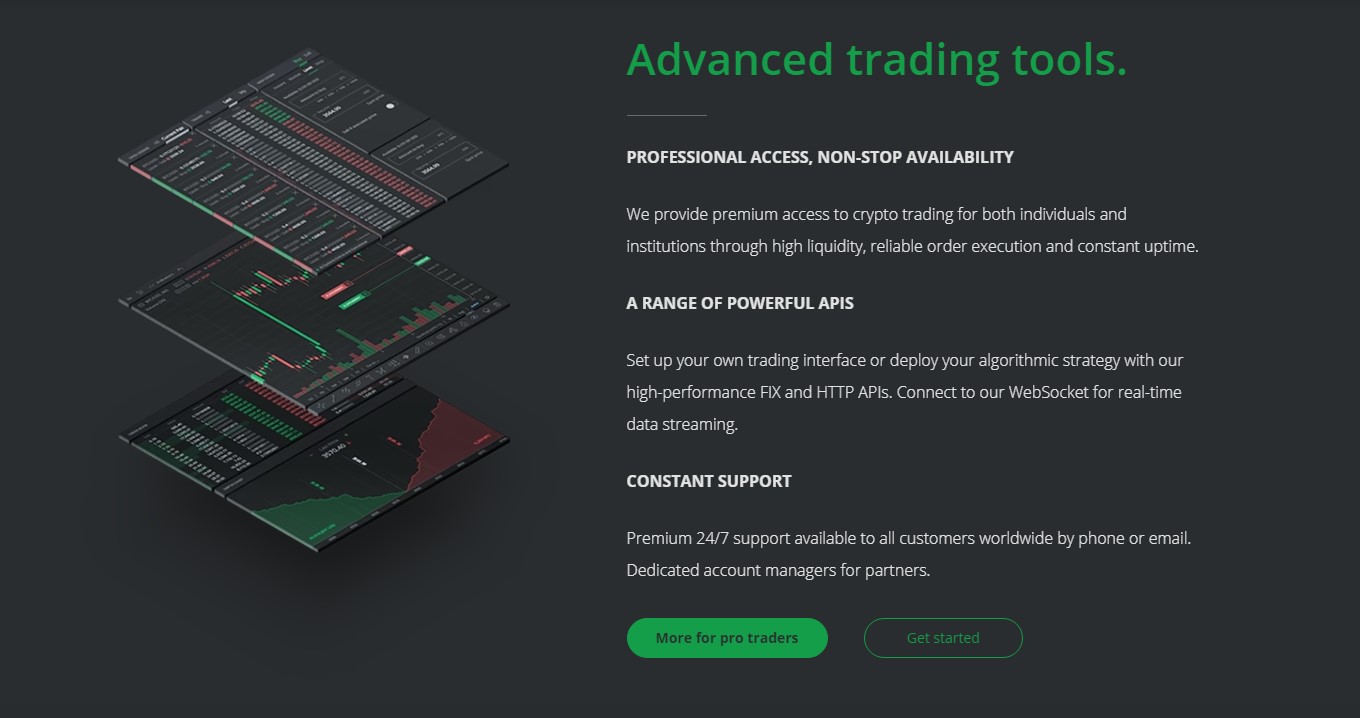 Bitstamp charges a 0.05% fee for deposits made via an international (non-SEPA) wire transfer. The minimum fee is $7.5 USD, and the maximum is $300 USD for this type of transfer. Bitstamp also charges a 0.1% fee for making a withdrawal through an international wire transfer, with a minimum fee of $25 USD.
Bitstamp charges proportional trading fees on a sliding scale. Trades of less than $10,000 USD incur a 0.5% trading fee. However, if you begin trading millions of dollars' worth of investments, the percentage of the trading fee shrinks.
Depositing or withdrawing funds using Bitstamp's supported cryptocurrencies was once free. The exchange recently began charging for crypto withdrawals, but the rates are low and vary depending on the precise crypto involved.
Limits
Bitstamp's minimum trade is 5 EUR/USD or 0.001 Bitcoin and increases by similar amounts. Maximum purchase limits depend on the type of funds used to invest and can change. For example, Bitstamp imposes a daily limit of $5,000 USD/EUR and a monthly limit of $20,000 USD/EUR for credit card purchases.
A good note in our Bitstamp exchange review is that the platform does not impose maximum withdrawal limits for verified users. However, Bitstamp officials warn that especially large withdrawals may take longer to process.
Bitstamp Trading Services
To get started with Bitstamp, users must undergo verification by submitting a copy of their ID and a proof of address, followed by a phone number verification. It is not possible to purchase crypto coins anonymously with Bitstamp. Know Your Customer protections are a security and anti-money laundering feature that is becoming increasingly important as more people begin investing in crypto.
The trading platform provides thorough information and is easy to navigate. You may view recent trades, technical studies, and order books to make a smart investment.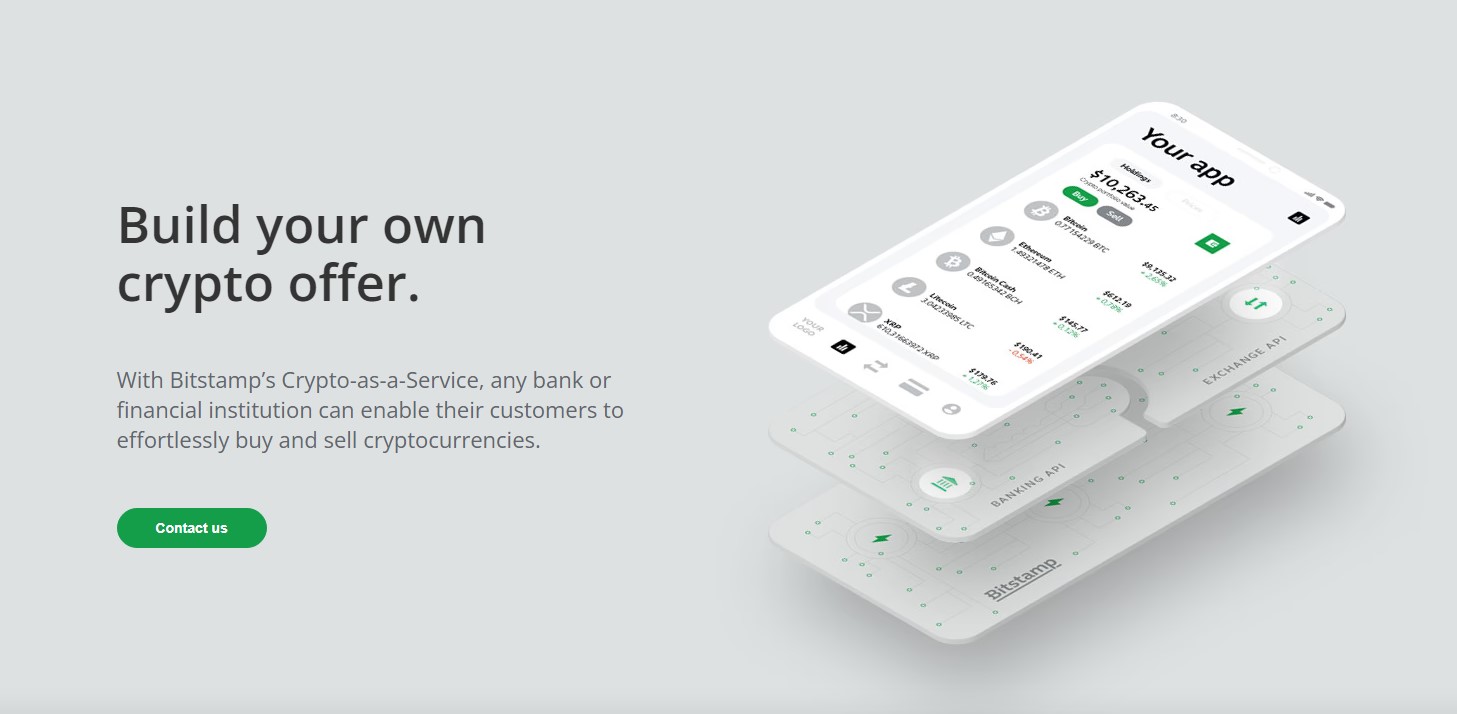 However, it is difficult to view multiple charts at once, and users must open several browser tabs or windows to compare separate streams of information. This can make it difficult to trade across multiple forms of currency.
Payment is easy and intuitive. Buying crypto with a credit card, for example, resembles filling out information to complete an online retail purchase. The entry fields clearly indicate the original currency, the purchase currency, and the exchange rate, making clear the value of whichever type of currency you are buying.
Customer Support
Bitstamp exchange reviews speak glowingly of the platform's customer support. The exchange's website includes a lengthy FAQ section that can answer many common questions.
If you do not find an answer in the FAQ or have a specific question about your account, you may submit a help ticket. Bitstamp customer support is lightning fast. Customer reviews state that their issues were often resolved in an hour or two — much faster than Bitstamp competitors.
Bitstamp also operates three live customer support centers, which can be contacted at the following phone numbers:
Luxembourg: 352-20-88-10-96
New York: 1-646-568-9784
London: 44-20-3868-9628
As one of the oldest crypto exchanges, Bitstamp has had the time and experience to develop exceptional customer service, a feature that can be particularly helpful for novice crypto investors.
Is Bitstamp Safe to Use?
Yes, but fair warning — Bitstamp suffered a massive hack in 2015 in which about 19,000 Bitcoins (valued at approximately $5 million USD) were stolen. The attack forced Bitstamp to suspend their services for a time. However, no customers lost funds as a result of the hack.
This attack and a similar one the year before were caused by employees allowing information to get into hackers' hands. They were not the result of a structural failure, which is good news in the grand scheme of things.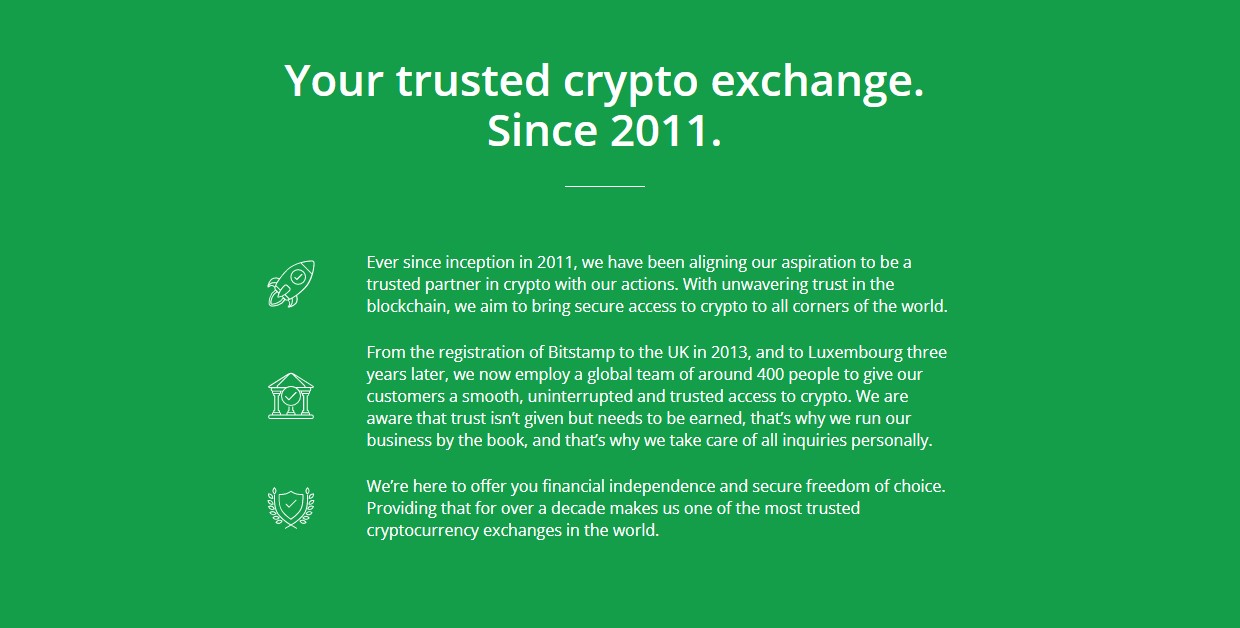 Most of Bitstamp's assets are held off-line where hackers can't touch them. The exchange only introduces new coins when their tradeable reserves run low, which keeps most of their funds safe at any given time.
Bitstamp uses high-level encryption to protect users' documents. The exchange also encourages users to enable their two-factor authentication system to protect individual accounts from being breached. These and other security features make Bitstamp among the safest exchanges on the market.
Pros:
Wide cryptocurrency selection
Competitive trading fees
User-friendly
Available on mobile app
Cons:
Some major cryptocurrencies are not supported
Lackluster staking feature
Was hacked in 2015
Frequently Asked Questions
What countries does Bitstamp support?
Bitstamp is available in all EU member states and much of the English-speaking world, including the UK, Australia, and the USA (though some states have additional identity verification requirements). Investors in Canada may make purchases on the exchange, but not by credit or debit card.
Bitstamp is available in 78 nations. Other countries in which Bitstamp offers support include China, Japan, Turkey, Israel, India, much of Latin America, and non-EU European countries.
Does Bitstamp have a mobile app?
Bitstamp has a mobile app that is compatible with iOS and Android devices. It has earned favorable customer reviews for its user-friendly design.
As you might expect, it cannot provide all the technical data you can call upon a computer. It is much easier to perform chart analysis on a laptop or desktop than via the Bitstamp app.
However, you can use the app to initiate transfers and check on your investments. If you anticipate needing to do a lot of trading on the go, another exchange may be able to offer more features. What the Bitstamp app provides is good; it just does not offer nearly as much service as the browser edition.
Summing It Up
In another sector, a company founded in 2011 may be considered the new kid on the block, but in the burgeoning field of cryptocurrency, Bitstamp is already the wizened old master. At one time, the exchange oversaw more than $700 million USD per day in trading, though the number has dropped as more exchanges have entered the market.
Nevertheless, Bitstamp remains a solid choice due to its generally low user fees, quality customer support, and security features. It also provides support to investors from dozens of countries, including the entire Eurozone and most of the English-speaking world.