Cointree Review for Australia 2022
Founded in 2013, Australian crypto exchange platform Cointree offers traders an intuitive interface and an easy-to-navigate platform where they can engage and deal in Bitcoin or any of the supported altcoins and digital currencies. Cointree enjoys the reputation of one of the most in-demand and reliable trading platforms across Australia for a reason.

This is mainly a result of the platform's beginner-friendly user interface and affordable trading fees. However, the platform offers much more than that as it supports over 130 digital currencies, accepts payments via bank transfers, cash deposits, as well as instant payments through POLI and PayID, employs no fees on withdrawal and bank transfer deposits, and is well suited for SMSF investors.
About the Platform
On Cointree.com, users are able to deposit AUD and exchange coins across the territories of Australia. The platform is in regulation with the AUSTRAC, is home to over 80,000 user accounts, provides a high liquidity pool, POLi payments, and is exclusive to AUD fiat currency deposits.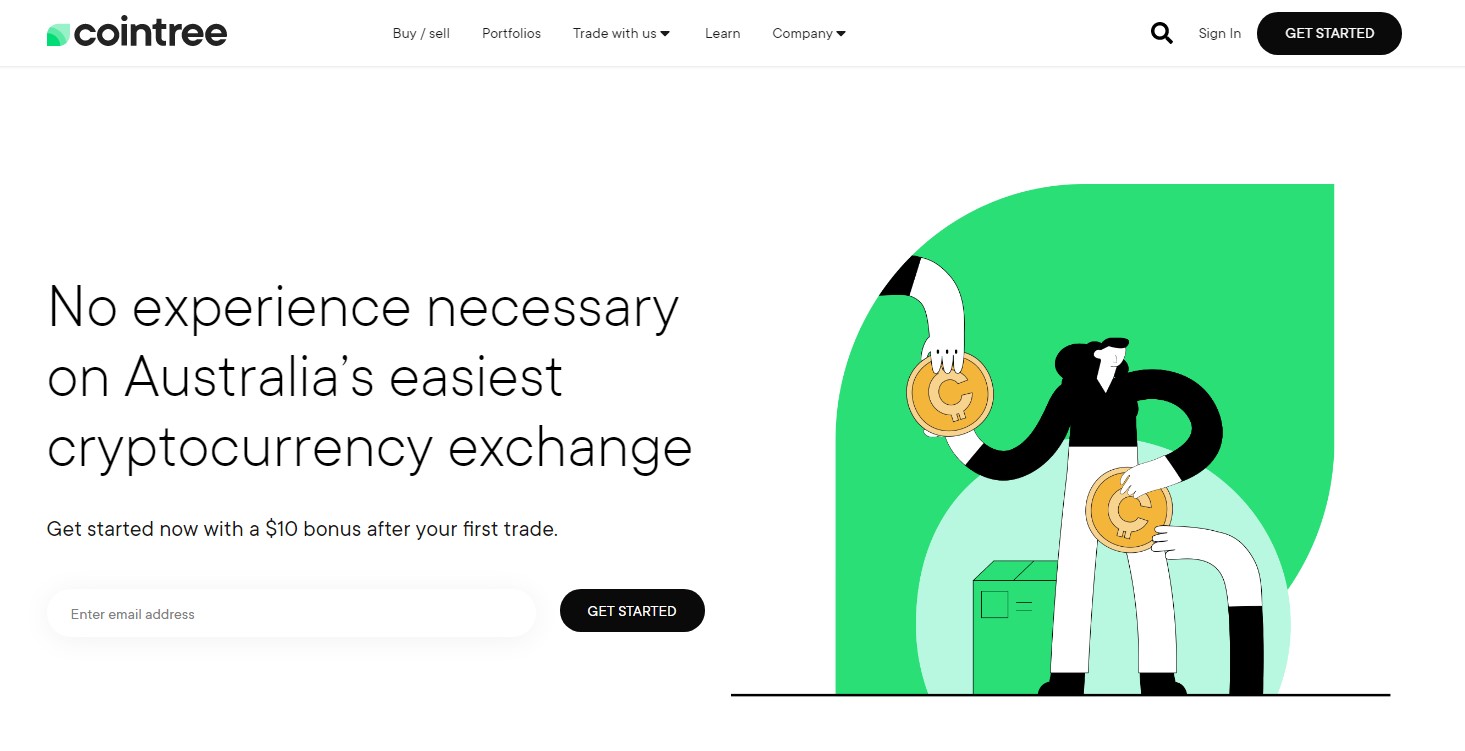 Bank transfers are the go-to deposit method at Cointree as the platform does not employ deposit fees when it comes to AUD transfers.
Cointree is exclusive to Australia; should you come from the land down under, you will find it as a more than capable platform where you can buy and sell crypto on a daily basis. The trading platform's strength lies in its easy-to-use interface that pertains to intermediate and veteran traders as much as it does to beginners.
As aforementioned, the platform supports an excess of over 130 cryptocurrencies and offers users around the clock real-time chart data on all relevant altcoins. There is a dedicated OTC desk and SMSF support for investors that have chosen digital currency over fiat for their net investment. The platform also offers a dedicated Learning Hub equipped with educational tools that will have you up and running in no time.
Security: Is Cointree Safe?
Cointree takes its security very seriously as it employs end-to-end encryption on all personal information, two-factor authentication, and has an SSL certification. The crypto exchange has never been hacked or breached throughout its existence.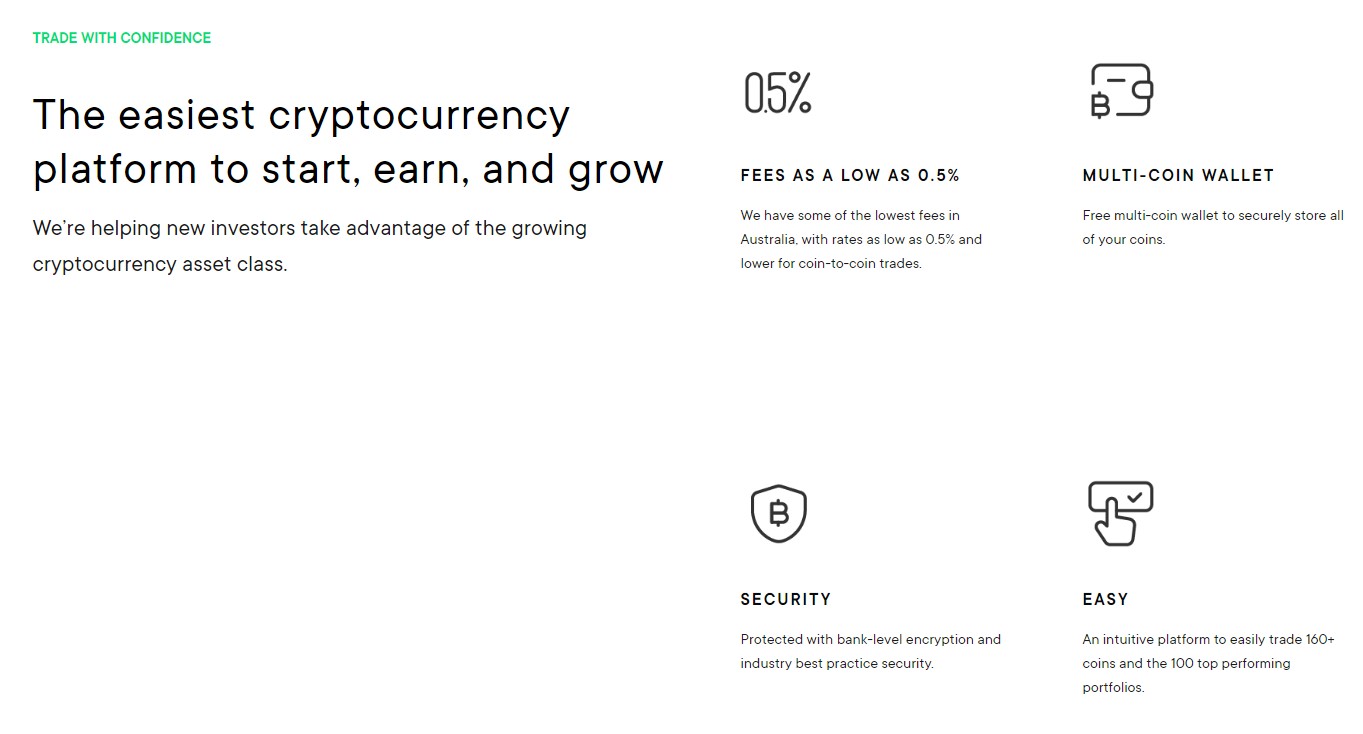 As Cointree is regulated by the AUSTRAC, the platform administers mandatory AML/KYC tests as required by Australian law.
Registration
In order to start trading at Cointree.com, users need to register and verify an account with the platform by providing a valid email address. The basic account offers new users a chance to familiarize themselves with the platform and its features, however, in order to deposit funds and engage in trades, they will have to register for one of the platform's tiers.
The first tier, or level zero, only requires users to provide their email address. In order to gain access to more features and enter the functional realm of the platform, users are asked to verify their identity as well as connect a valid Bank account in their legal name. This way, traders are able to sell Bitcoin and convert digital assets to AUD on the connected bank account. The identity verification process usually doesn't take more than 48 hours if all the provided information matches and all documents are in order.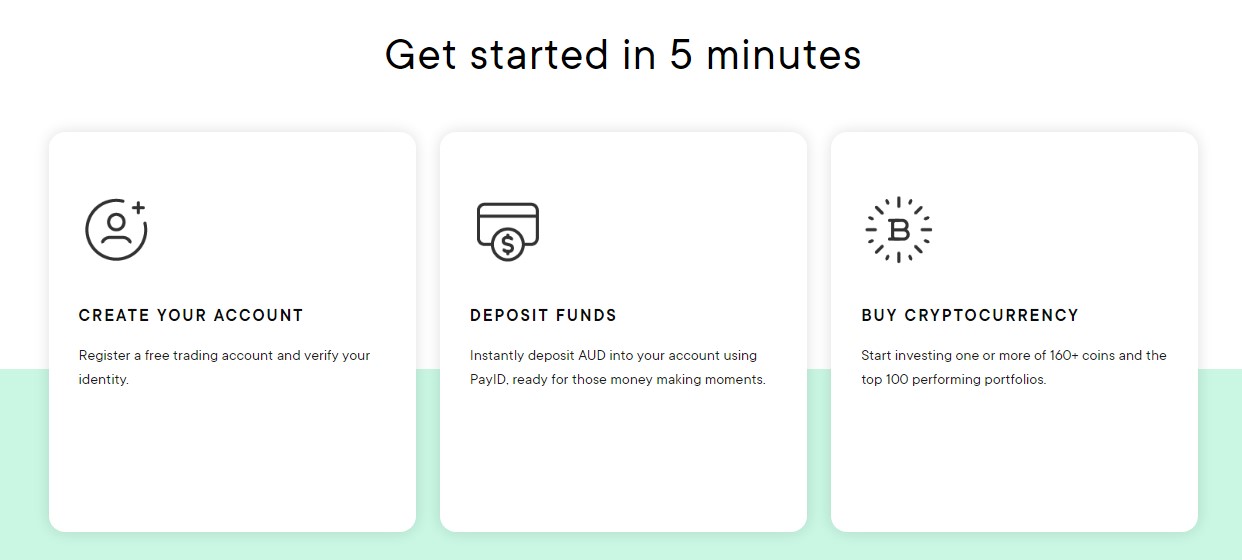 Australian residents can buy or sell crypto with fiat currencies on the fly through Cointree. In order to execute a trade, users have to register and verify an account on the platform, navigate the Buy, Sell, and Trade panel, choose their desired cryptocurrency, add the sum and method by which they want to purchase or sell cryptocurrency and wait for the order to be processed and reviewed. And, that's it, their new balance will be reflected on their account – in their Cointree wallet.
Deposit & Withdrawal Fees
Cointree provides users with different methods by which they can deposit funds to their user accounts, and those are bank transfers, instant deposit providers such as PayID and POLi, and cash deposits. $20 is the minimum on deposits that can go up to $10,000 on a per-day basis – depending on the method of transfer.
The platform doesn't employ a fee on Australian Dollar bank transfer deposits, however, should users choose POLI or PayID as their preferred payment methods, then the deposit fees and network fees are a fixed $3.50 and $2.75 per deposit, respectively. Cash deposits come at a $3.00 fee.
PayID and POLi transfers are limited to $2,000 and $10,000 per day, respectively.
Cash deposits have a cap of $8,000 on a per-transaction basis, while bank account transfers max out at $10,000 on a day-to-day basis.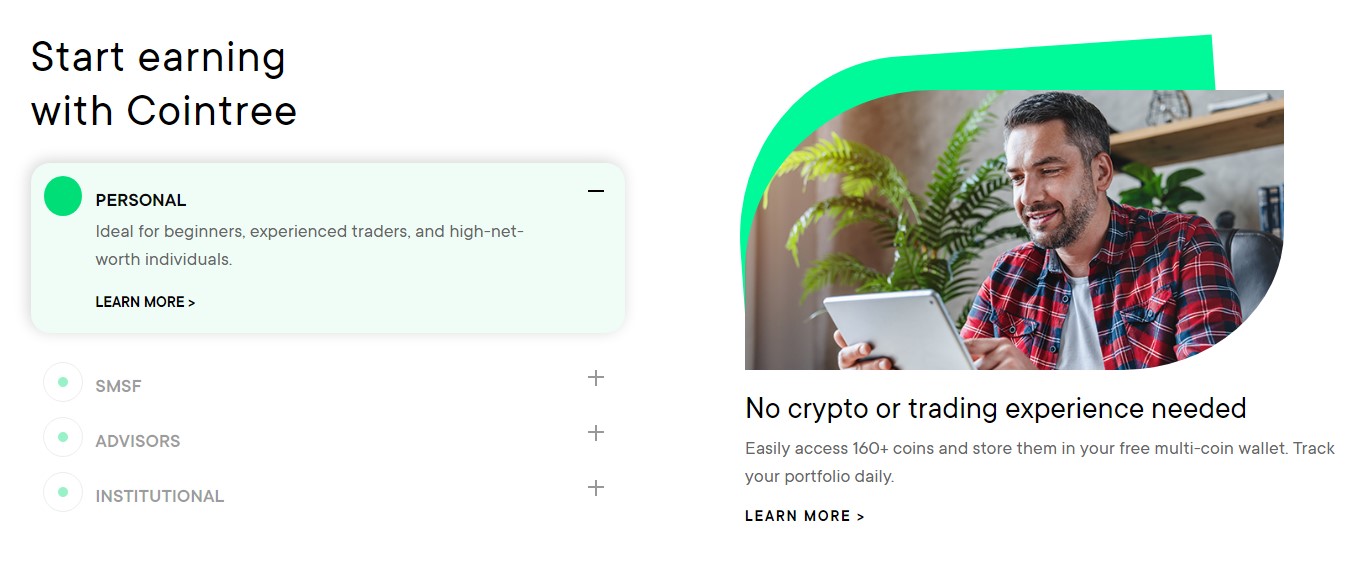 Although the platform does offer a native trading cryptocurrency crypto wallet, traders should look into third-party Bitcoin wallets such as Exodus, Trezor, or Ledger Nano X for safekeeping.
Users that sell Bitcoin and withdraw fiat to a bank account from the platform's native Cointree wallet aren't subject to any additional fees. However, withdrawals to this party wallets are charged a transaction fee that is tied into the blockchain network and currency in question.
Unfortunately, the platform doesn't offer support for PayPal or credit and debit card deposits. Users that rely on credit cards are forced to move to international platforms such as Coinbase, Binance, and CEX.io.
Trading Fees
Trading Fees can range anywhere between 0.5% & 0.9% depending on the account's monthly trading volumes. The platform does not provide a dedicated Mobile App, however, users can always access the desktop platform through their phones.

Cointree makes most of its living from the spread between the bidding and asking price. So for those whose strategies involve shorting (like shorting Ethereum), this is not the platform for it. The hidden spread costs can stack up to a considerable sum, so users should always take a look at both the trading fee and the spread.
Customer Support
Users can find a vast library of information and knowledge under the Help and Support tab that will guide them in how to buy Bitcoin and other digital assets step by step. They will also be able to learn how to register an account and verify it, read up on the platform's security protocols, learn how to deposit AUD and withdraw funds, utilize the Self Managed Super Funds, and become an affiliate of the crypto exchange. Users can also register for a ticket by submitting a request for one, however, this does not guarantee a quick turnaround reply as the trading platform does not support a live chatbox.
Pros:
Wide selection of cryptocurrencies available
Easy to open an account
Secure platform
Good customer service
Cons:
Slow verification process (24 to 48 hours)
Advanced crypto trading features are limited
Only one fiat currency allowed for deposits
Dedicated account managers are only for VIPs, SMSFs, and Institutions
Frequently Asked Questions
Who Is the Owner of Cointree?
The platform does not disclose the names of its ownership publicly, however, they have made it known that they are in partnership with companies such as Everything Crypto Australia, Blockchain Centre, and Blockchain Australia.
Is ID Verification Mandatory?
If you want to familiarize yourself with the platform and learn how to navigate the interface, then no. However, if you wish to engage in trades where you will be able to buy cryptocurrency and sell digital assets, then you must undergo Know-Your-Customer (KYC) tests and provide either a passport, driving license, or a government-issued ID card.
Is There an Affiliate or Referral Program?
Cointree does provide an affiliate program for its users where they can get discounts of up to 70% on new member trades. Users that join the platform through a referral link directly support the trading platform's affiliates.
Is There a Feature Where You Can Buy Crypto With SMSF?
Absolutely. Cointree offers Australian users to make use of their SMSF in order to acquire popular cryptocurrencies such as Bitcoin (BTC), Ripple (XRP), Bitcoin Cash (BCH), Litecoin (LTC), and Ethereum (ETH). However, they will need to sign an agreement stipulating that they allow their SMSF account to be run by Cointree.