Crypto.com Review for Australia 2022
If you are new to the world of crypto, you need a nice crypto platform that ticks all the boxes – a decent variety of cryptocurrencies, top-notch security features, and low fees, for starters.
Usually, traders would immediately opt for the largest crypto exchanges like Coinbase or Binance. While there's nothing wrong with that – quite the contrary – this leaves many promising new platforms on the margins of the crypto ecosystem just because they lack a pompous reputation.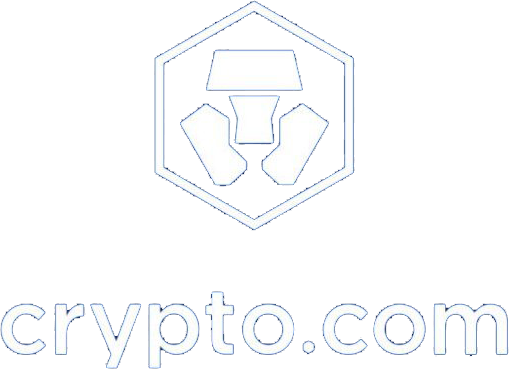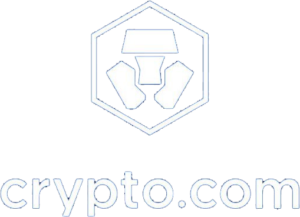 One of these gems is the crypto exchange and interest platform Crypto.com. Despite its catchy (or rather, niche-appropriate) name, there are many traders who've been long enough in the game and still haven't heard of it. Now, if you want to see what you've been missing, keep reading our take on this platform for Australia.
Read more detailed cryptocurrency trading platform reviews for Australia here.
About the Crypto.com Exchange
Crypto.com – originally called Monaco Technologies (MCO) – was launched as a cryptocurrency exchange back in 2016. The founding team consists of CEO Kris Marszalek, CFO Rafael Melo, and Bobby Bao, who's the Head of Corporate Development. It's available in over 90 countries around the world and is located in Hong Kong.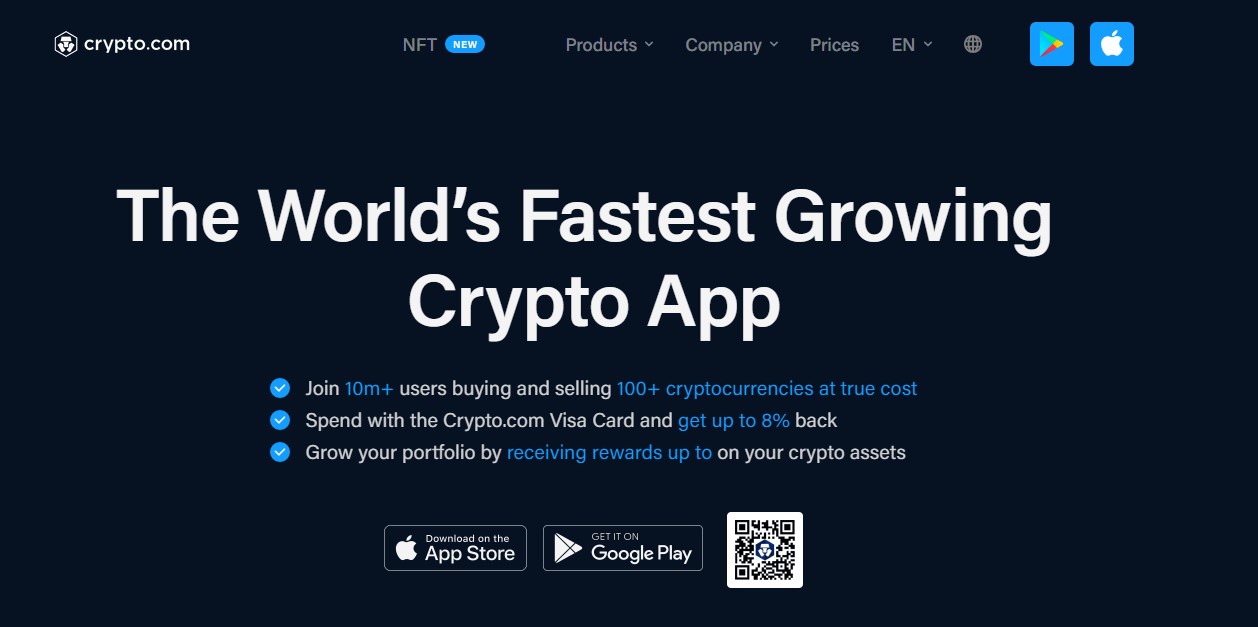 The vision behind Crypto.com is to popularize crypto assets not as an exclusive asset class available to a selected few, but as international currencies and mediums of exchange that the mainstream public is yet to embrace. Although many would argue that this idea is far-fetched, there's a reason you'll find "Dream Big" and "Stay Determined" among the listed company values.
Apart from being a winning trading platform for millions of crypto traders, Crypto.com offers additional services like interest accounts, loans, crypto Visa cards, and advanced trading options like margin and derivatives trading. What's more, these services come with flexible time frames, instead of fixed terms and conditions.
Bitcoin and Other Supported Cryptocurrencies
There's almost no digital currency you'll find lacking on Crypto.com! The platform supports over 100 cryptocurrencies and 20+ fiat currencies, too (AUD, USD, EUR, GBP, CAD, etc). You can buy, sell, or trade Bitcoin (BTC), Litecoin (LTC), Ethereum (ETH), Polkadot (DOT), Stelar (XLM), Tether (USDT), and so on.
The choice of cryptocurrency depends on your location, as not all tokens are available worldwide. For example, in Singapore, you can't purchase USDC, TAUS, TUSD, TCAD, TGBP, or PAX. Crypto.com also has a native token called CRO.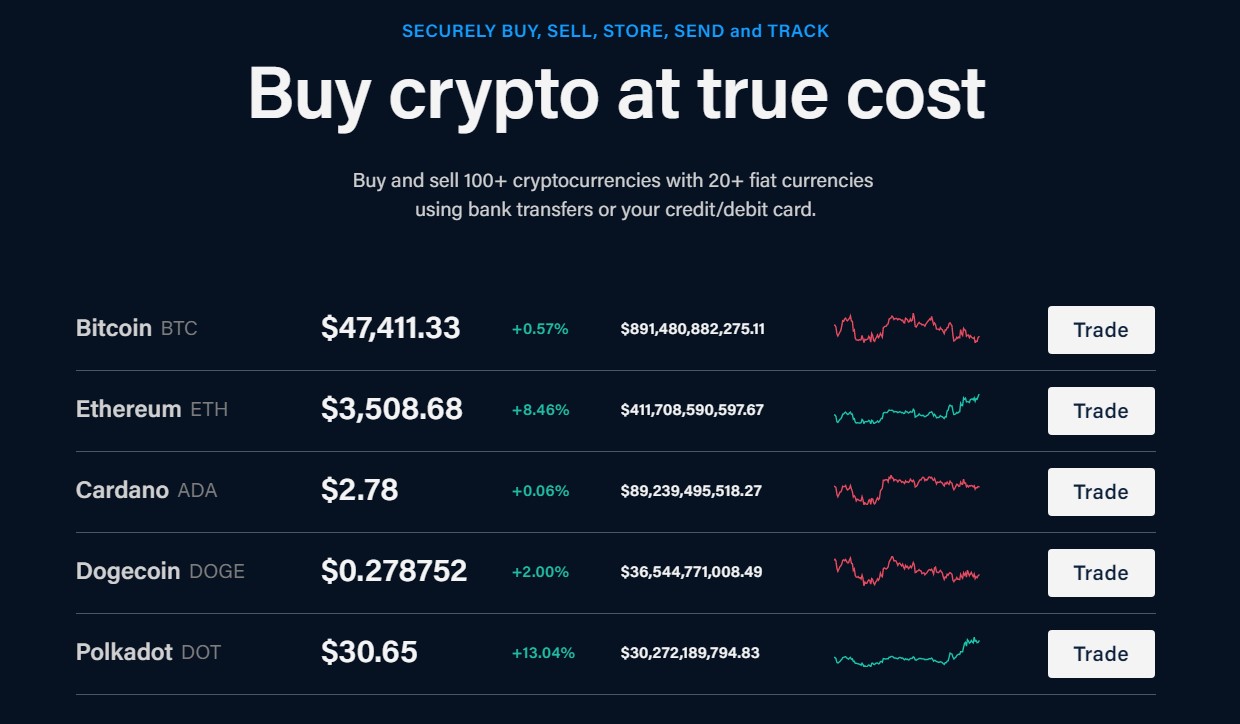 You can add several payment methods to your Crypto.com account to purchase these coins, just keep in mind that all of them incur different fees and have different processing times. For instance, debit/credit card payments incur a 2.99% – 3.99% fee but the transfer is completed almost instantaneously. Bank transfers and wire transfers, on the other hand, typically take 2-5 business days but they are free of charge.
If you send coins to other Crypto.com users via the app, the transfers will incur zero fees. Withdrawals come with the regular network fee but other than that, there are no additional costs. The trading fees start at 0.4% for both makers and takers. Although it seems a bit expensive, the fee schedule is very scalable as it's based on your 30-day trading volume.
Crypto Earn
Crypto.com allows users to lock their crypto holdings and earn interest on them. All you have to do is deposit funds into your account. There are over 30 available cryptocurrencies you can deposit, although you need to check their availability in your country. For example, US residents aren't allowed to deposit USDT, OMG, and UNI.
After you deposit your coins, you'll have to choose a holding term: flexible, 1-month, or 3-month fixed term. The difference here is that flexible holdings have the lowest interest rates. Users receive a weekly interest payout in the currency they made the deposit in. Unfortunately, Crypto.com doesn't provide compound interest yet.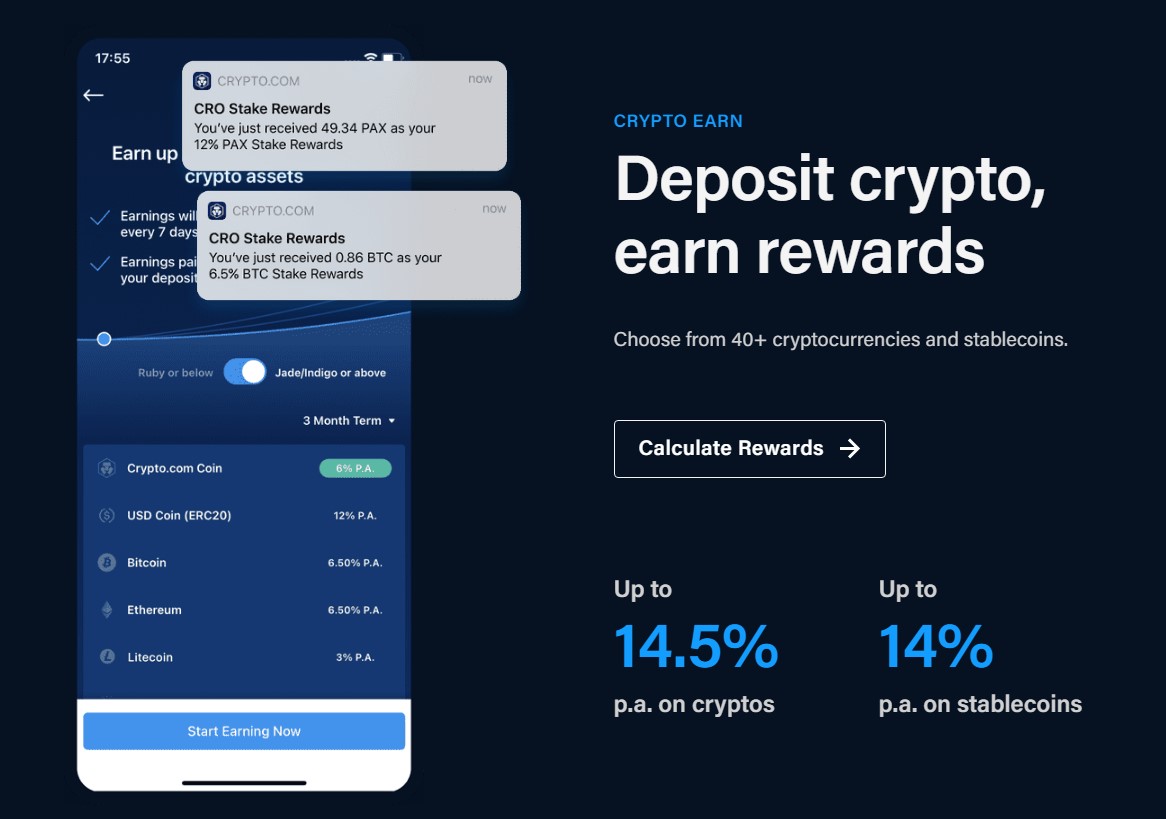 The Crypto Earn option is off-limits for traders living in Singapore, Malta, and Switzerland.
Interest Rates
There are no fixed interest rates on Crypto.com as they vary based on the asset, the holding term, and whether or not you're staking CRO, the platform's native token.
If you choose to hold your coins for a flexible period of time, cryptocurrencies typically yield between 2-4%, while stablecoins yield up to 6% APR. If you choose a 1-month or 3-month holding term, the rate rises to 4% and 6% for cryptocurrencies, and 8% and 10% for stablecoins respectively.
CRO holders have the benefit to enjoy even higher rates of up to 8.5% (on crypto) and 14.5% (on stablecoins) but you need to stake at least 400,000 CRO tokens.
Deposit Limits
Crypto.com has minimum deposit limits for every cryptocurrency. For instance, you have to deposit at least 0.005 BTC, 0.15 ETH, 400 XLM, etc., to start earning interest. You can see the complete schedule with the interest rates and minimum deposit amounts in this detailed article.
The good thing about Crypto.com is that it allows you to deposit one cryptocurrency for a 1-month holding term and another one for a 3-month term, which gives you more room for account and investment customization.
Crypto Credit
While some crypto interest platforms have crypto-backed loans for users who want to borrow fiat currencies, Crypto.com allows its users to deposit several cryptocurrencies and borrow the following stablecoins: USDT, PAXG, USDC, and TUSD. The minimum amount you can borrow is $100.
This feature isn't available in Switzerland, the UK, the US, France, Germany, Malta, Singapore, and Hong Kong, but the platform is working to solve this issue.
Crypto.com Visa Card
One of the cryptocurrency platform's most innovative products is the Visa debit card that allows users to spend their crypto on goods and services more easily. It also gives you rebates on platforms like Netflix, Spotify, and Airbnb.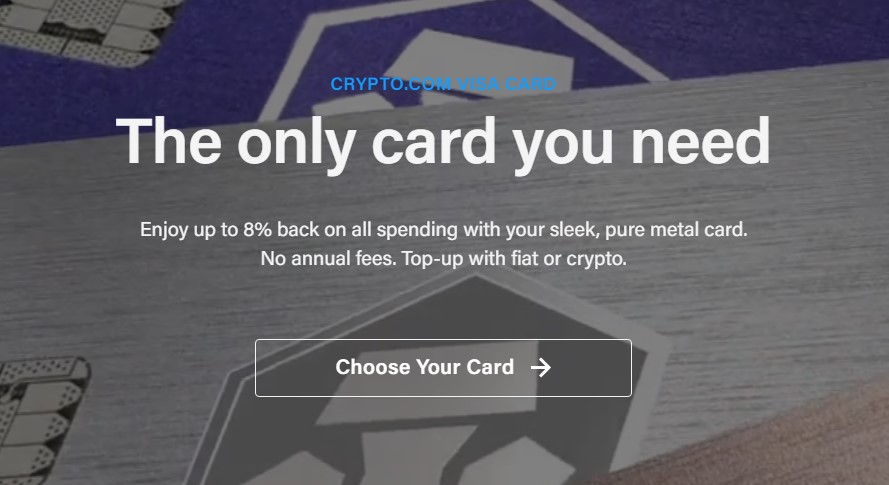 There are several debit cards and five reward card tiers based on the amount of CRO you stake:
Obsidian – if you stake up to $400,000 CRO, you can earn 2% cashback and one free monthly ATM withdrawal of up to $1,000 (the fee thereafter is 2%).
Frosted Rose Gold and Icy White – if you stake up to $40,000 CRO, you can earn 1.75% cashback and one free monthly ATM withdrawal of up to $1,000.
Royal Indigo and Jade Green – if you stake up to $4,000 CRO, you can earn 1.5% cashback and one free monthly ATM withdrawal of up to $800.
Ruby Steel – if you stake up to $400 CRO, you can earn 1% cash back and one free monthly ATM withdrawal of up to $400.
Midnight Blue – with zero CRO tokens, you can get Midnight Blue and earn 1% cashback with one $200 free withdrawal per month.
However, the catch is that you receive the cashback in CRO tokens, which might be inconvenient for some traders.
Security
Crypto.com employs sophisticated security measures such as HSM, multi-signature keys, two-factor authentication, and of course, cold storage. In fact, 100% of users' funds are kept in cold storage, which is quite rare to find among crypto exchanges. Thanks to its partnership with Ledger, the assets are kept in a secure Ledger Vault and are insured for $350 million against third-party thefts. The advantage of US customers is that their balances are FDIC insured.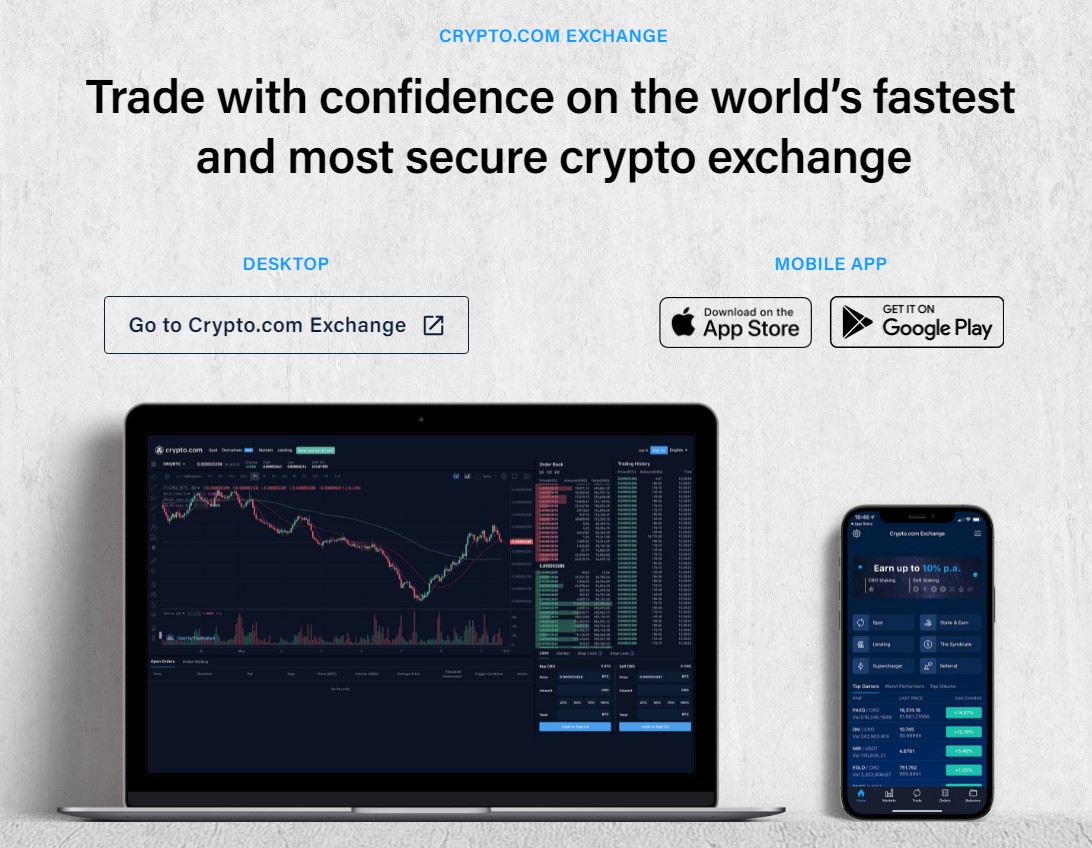 Naturally, Crypto.com users need to verify their identity via a KYC check before they gain access to the platform's services.
Customer Support
The exchange has built a strong media presence on various social channels like Facebook, Twitter, Reddit, Discord, etc. It has its own blog and a robust help center where you can read more about its services, fees, and limits.
If you want to contact the Crypto.com team directly, you can do that by sending an email to contact@crypto.com.
Pros:
Wide cryptocurrency selection
Great platform for crypto payments
Easy to convert money

Visa cards come with cash back rewards



Strong security system
Cons:
Platform is not very beginner-friendly
Coins are not universally available
Few educational resources
Frequently Asked Questions
Can you purchase crypto with a debit card?
Yes. Crypto.com supports debit card payments for an industry-average fee (2.99%-3.99%).
Does Crypto.com have a crypto wallet?
Yes, the fully-fledged Crypto.com wallet allows you to transfer and store your funds while still retaining control over your private keys. This app functions as a DeFi wallet too and makes it possible to execute instant DeFi token swaps at incredible rates.
What are the perks of CRO staking?
Apart from better interest rates on both the Crypto Earn and Crypto Credit features, staking CRO gives you extra cashback and purchase rebates, unlocks additional wallet app features, gives you discounts on trading fees, and more!