Digital Surge vs CoinSpot for 2023
Important: Due to their exposure to FTX (an exchange that went bankrupt following a liquidity crisis), Digital Surge has currently halted withdrawals and deposits.
Our quick summary: The main difference between Digital Surge and CoinSpot is that Digital Surge has lower fees, better mobile app features, security, higher liquidity, and better market spread for instant buy and sell services.
Even though our pick is Digital Surge, there's no doubt that both Digital Surge and CoinSpot are among the best Australian crypto exchanges in the crypto space.
When choosing the right crypto exchange for your needs, there are numerous factors you should pay close attention to. The platform fees, deposit methods, market spreads, crypto selection, security, payment methods, and customer support are the key factors that might make or break a crypto exchange in terms of attracting new users.
This is why it's best to stick to some of the most popular exchanges on the market, ones that offer really high-quality service to users around the globe. However, if you're an Australian crypto trader, there's no need to use international crypto exchange platforms like Binance or Coinbase, because there are multiple top-quality Australian crypto exchanges that offer great service, high security, and affordable trading fees.

VS

Digital Surge and CoinSpot are some of the best Australian crypto exchanges, and you really won't be wrong with any of them.
In this comparative CoinSpot vs Digital Surge review, we'll let you know everything about the key characteristics of both platforms before we announce our winner.
Comparison Table
Features
Digital Surge
CoinSpot
Supported Cryptos
300+ coins
350+ coins
Trading Fees
0.5%
0.1%
Instant Buy/Sell Fees
0.5%
1%
Deposit Fees
Free for PayID and bank transfers. POLi deposits incur a fee between 2 AUD and 3.30 AUD.

Free for OSKO, PayID, POLi, bank transfer.

BPAY: 0.9% and cash deposit: 2.5%

Withdrawal Fees
Free
Free
Average Market Spread
0.4%
2.2%
Regulatory Status
AUSTRAC regulated
AUSTRAC regulated
Customer Support
Email, support ticket, and live chat.
Email, support ticket, and live chat.
Payment Methods
POLi, PayID, bank transfers, debit cards.
OSKO, PayID, POLi, bank transfers, credit cards, debit cards, cash deposits, BPAY.

Pros
Has a very user-friendly and intuitive design, suitable for crypto beginners.
Includes optional advanced trading tools for experienced users.
Supports more than 300 different cryptocurrencies.
Supports crypto investments in self-managed super funds (SMSFs).
Offers some of the lowest fees and a very simple fee structure.
Has a responsive and helpful customer support team.
Regulated by AUSTRAC.
You can pay bills with crypto.
Cons
The only fiat currency supported by the platform is AUD.
You can't use a credit card to fund your platform account.
No crypto staking features.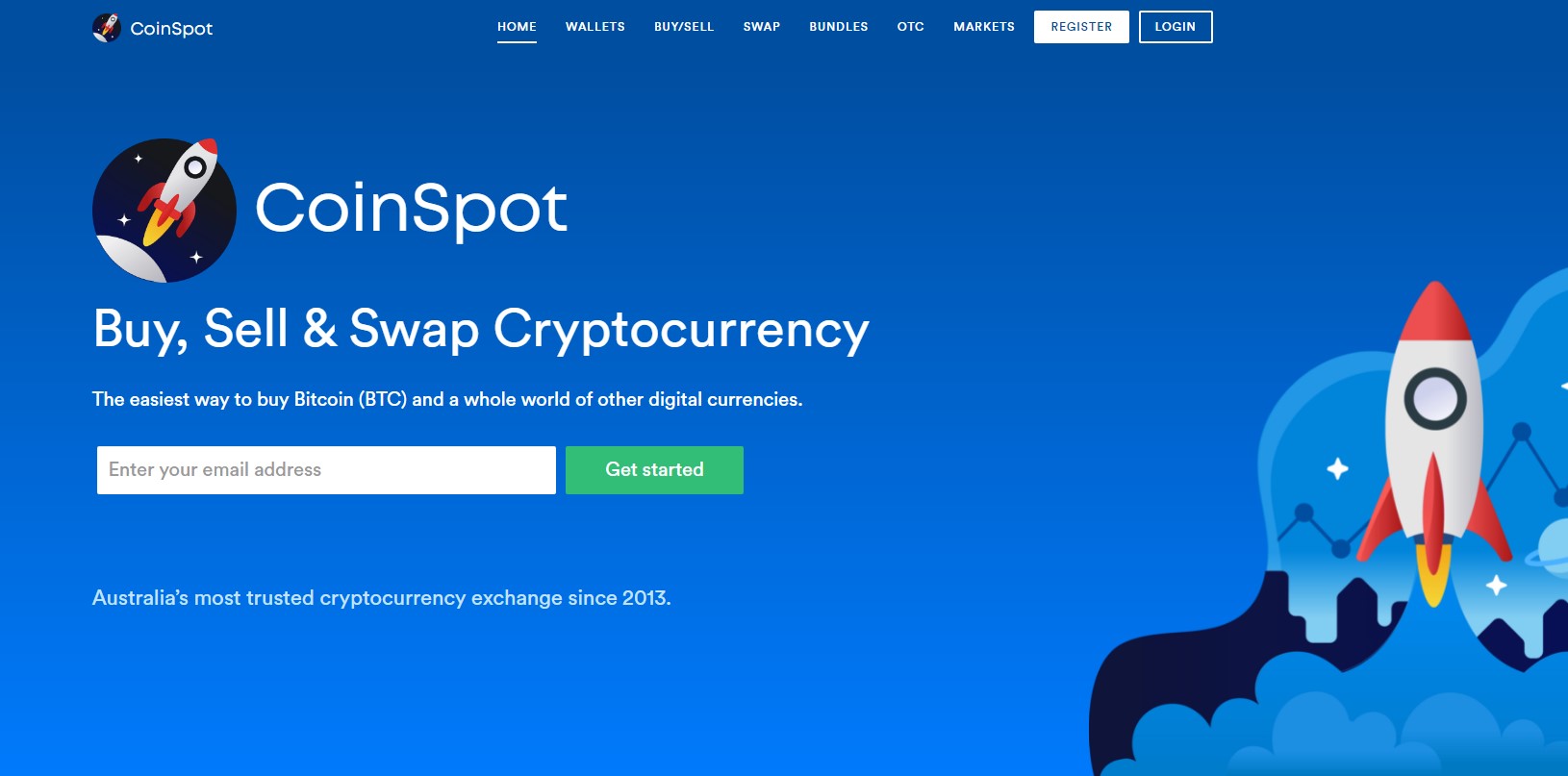 Pros
Supports more than 350 cryptocurrencies.
The user interface displays detailed market charts and numerous trading order types.
Its customer support is available 24/7 through a live help desk.
Users can earn a 10 AUD Bitcoin referral reward if their friend signs up with their referral code.
Offers low fees.
Supports AUD credit card deposits.
Regulated by AUSTRAC.
Cons
No margin trading features.
You can't pay bills with crypto.
High instant buy fees.
Digital Surge vs. Coinspot: The Comparison
Digital Surge vs. Coinspot: Supported Cryptocurrencies
The cryptocurrency selection is one of the most important aspects of every crypto exchange, and users are mostly looking for platforms that can satisfy all of their crypto investment needs.
That's why top quality trading platforms are always looking to include all of the trending crypto coins and tokens in their selection of available digital assets. Compared to some leading international exchanges like Coinbase and Kraken, which support less than 100 coins, both Digital Surge and CoinSpot sport a wide crypto selection.
Digital Surge supports more than 300 crypto coins and tokens, while CoinSpot supports a little over 350 digital currencies.
You can find cryptos such as Bitcoin (BTC), Avalanche (AVAX), Cardano (ADA), Dogecoin (DOGE), Binance Coin (BNB), Terra (LUNA), Polygon (MATIC), Ethereum (ETH), Litecoin (LTC), Ripple (XRP), Solana (SOL), and a few hundred other altcoins.
Supported Cryptocurrencies Winner: Digital Surge
The fact that CoinSpot supports more cryptos might be misleading for users because a bunch of the low cap altcoins supported by the platform are only available in theory.
In practice, they have very low liquidity levels and trading volumes, which makes many of these coins considerably more expensive than they are on Digital Surge. That's why our vote regarding supported crypto goes to Digital Surge.
Digital Surge vs. Coinspot: Fees
Trading fees are another highly important decision factor when choosing a crypto exchange. No one wants to pay over-the-top fees for their crypto trades, but service quality is also a real factor that you must consider when analysing a platform's fee policy.
Sometimes, paying a bit more might be worth it. Luckily, both Digital Surge and CoinSpot have relatively low platform fees.
The standard platform fee for trading deals on Digital Surge can range from 0.5% to 0.1%, depending on your 30-day trading volume. The more you trade, the lower your fees go.
When using the Digital Surge Instant Buy and Sell feature, you'll incur a standard 0.5% fee for every transaction. Crypto deposits or cash deposits through PayID are free. POLI deposits incur a starting 2 AUD deposit fee, which can go up to 3.30 AUD. You won't be charged any withdrawal fees for AUD withdrawals to your bank account.
The CoinSpot trading fees start at 0.1%, which is lower than the 0.5% starting trading fee on Digital Surge, but the Instant Buy and Sell feature on CoinSpot has a pretty high 1% fee.
You'll also incur a 1% fee for recurring orders, stop-loss orders and profit-taking. POLI, PayID, and direct cash deposits are free of charge on CoinSpot, BPAY deposits incur a 0.9% fee, while cash deposits incur a 2.5% standard fee. Finally, AUD withdrawals are always free of charge.
Fees Winner: Digital Surge
Digital Surge is our winner when it comes to transaction fees, mainly because of the 50% lower Instant fee than CoinSpot, which might get quite pricey for users who often use this option.
Digital Surge vs. Coinspot: Market Spread
The market spread is very important for experienced traders who are using the trading interface on crypto exchanges and want to get the best possible deal when trading assets.
The spread signifies the difference between ask and bid prices for a certain asset or trading pair on a given exchange. The more liquidity a platform has, the lower the spreads will be, and you'll be able to earn more profits.
Digital Surge often has higher trading volumes than CoinSpot, which results in lower market spreads. However, we suggest you always double-check the spreads for the crypto you wish to trade – just to be sure.
Spread Winner: Digital Surge
As far as the market spread goes; our winner is definitely Digital Surge because the average spread on the platform is just 0.4%, compared to the usual 2.2% market spread on CoinSpot.
Digital Surge vs. Coinspot: Customer Support
It's quite common for users to get caught up among numerous exchange platform features and have a hard time finding the options they need.
That's where user-friendly and responsive customer support teams come in handy, but many popular crypto exchanges don't really shine in this field. Digital Surge and CoinSpot are rare examples of platforms with really great customer support.
The Digital Surge support team is available through email, support tickets, and live chat. Unlike many exchanges that use chatbots to solve basic user enquiries, Digital Surge uses a live chat support solution where users can directly communicate with the platform's customer-facing team. The average response time on live chat enquiries is only a few minutes.
CoinSpot also has a live chat customer support option that works great. Additionally, users can contact the help desk through email and through a support ticket on the platform website.
Digital Surge vs. Coinspot: Support Winner
Since both platforms provide the same type of customer support services and both have high customer support ratings – there's a draw in this category.
Digital Surge vs. Coinspot: Platform Mobile Apps
Most crypto traders want to be able to manage their portfolio of crypto assets while on the move. In order to do this, traders need to have easy-to-use and reliable mobile app versions of their favourite crypto exchange platforms.
That's why all respectable exchanges have their own mobile apps, which are compatible with both Android and iOS mobile devices.
Digital Surge has a very user-friendly mobile app that makes investing in crypto easier than ever before. The app was designed with user convenience in mind and sports a simple interface with all of the key order types and trading tools just a few clicks away.
Users can buy and sell crypto, initiate different order types, monitor price charts, and set trigger orders while on the go.
Similarly, CoinSpot's mobile app has a very smooth design, ideal for beginners who want to buy and sell crypto without any additional hassle. All of the asset exchange features are also available on the app, and users are able to facilitate trade in a matter of minutes.
Mobile App Winner: Digital Surge
Both apps are really top quality in terms of user experience, but the winning spot goes to Digital Surge because their app has a bit broader selection of available order types and trading tools.
Digital Surge vs. Coinspot: Deposit Methods
The average crypto user doesn't want to go through the hassle of funding a third-party crypto wallet with coins and then having to transfer those coins to a crypto exchange to use them.
Most traders want to be able to directly fund their exchange account with fiat currency and buy crypto on the spot. That's why popular crypto exchanges support various fiat-compatible payment methods and gateways.
Both DS and CoinSpot support only AUD when it comes to fiat money, but that's quite enough since both exchanges are geared towards Aussie users.
Digital Surge supports POLI, PayID, and classic bank transfers as a means of funding platform accounts. Additionally, users can also buy crypto with any Visa or Mastercard debit card.
In comparison, CoinSpot supports direct bank account deposits, POLI and PayID, but it also enables users to facilitate payments with credit cards or through the BPAY service.
Both platforms support cryptocurrency deposits from third-party wallet addresses.
Deposit Winner: Coinspot
The winner of this round is CoinSpot, thanks to the broader range of supported payment methods compared to Digital Surge.
Digital Surge vs. Coinspot: Platform Security
Crypto exchange platforms are a primer target for cyberattackers and safety breaches. Hackers are constantly trying to find security exploits in the safety measures of centralised crypto exchanges because a successful platform breach can lead to millions of USD worth of stolen crypto.
That's why the best exchange platforms invest large amounts of funds in security measures. If an exchange becomes a victim of a major hack, it loses a considerable portion of user trust.
Digital Surge is considered one of the most secure Australian crypto exchanges. The company runs regular criminal background checks on its employees, and its cyber security team constantly looks to update the platform's security in line with various types of hacking threats.
The majority of the funds are kept offline in cold storage, with only a small portion of the assets kept online for liquidity purposes. Moreover, users have two-factor authentication and password protection at their disposal to protect their accounts.
CoinSpot is also known for its high security, with similar user account protection methods as Digital Surge. Also, the platform keeps the majority of assets in cold storage devices.
However, it was recently revealed that there's an active CoinSpot user credentials phishing campaign where hackers are attempting to get hold of user passwords through fake CoinSpot emails.
Security Winner: Digital Surge
Although both platforms have exceptional security measures, our vote goes to Digital Surge because of the CoinSpot phishing attempts that are circulating on the web and posing a serious security risk for platform users.
The Final Verdict
There's no doubt that both Digital Surge and CoinSpot are among the best Australian crypto exchanges, and honestly, it's very difficult to say which platform wins the race.
However, our verdict is that Digital Surge is overall a better crypto exchange platform, as it has overshadowed CoinSpot in terms of market spread, crypto liquidity, security, mobile app features, and lower fees for instant buy and sell services.
OR
Related links:
Top Crypto Exchanges Compared