Quick summary: Our recommendation is to use the crypto exchange Swyftx to buy Immutable X. They have over 300 cryptocurrencies available, have a fantastic app and great customer support. You also get $20 free BTC once you start trading!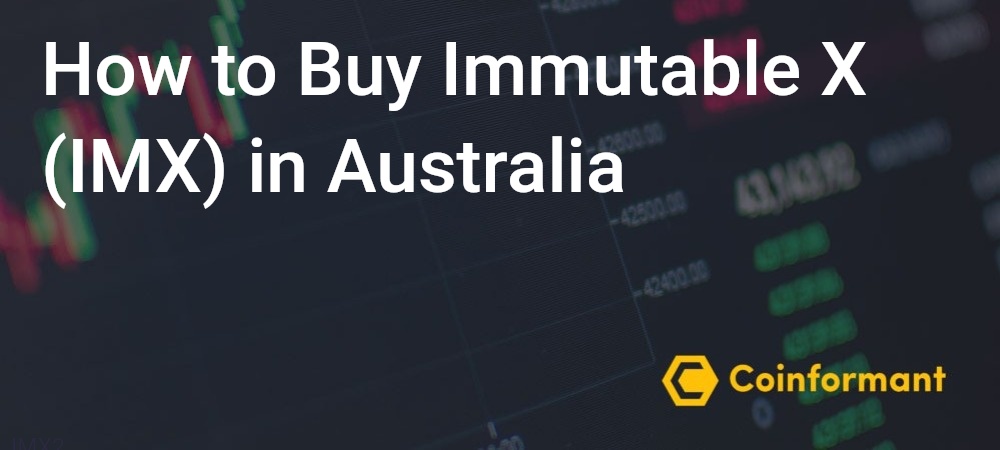 Australia has a decent amount of popular and regulated cryptocurrency exchanges, so it's quite easy finding an exchange that has Immutable X. While each one comes with its own feature-set and fee structure, most crypto exchanges function very similarly when it comes to buying crypto.
Let's get into it!
How to Buy Immutable X in Australia
There are only 4 main steps involved and it's pretty straightforward:
1. Choose a crypto exchange
As mentioned above, we have plenty of options when it comes to Australian crypto exchanges. While that's great, you ideally want to do a bit of research so you can use one that has a decent fee structure and more importantly, has Immutable X in its list of cryptocurrencies.
Personally, we really like Swyftx, they have over 300 cryptocurrencies, a very smooth process for buying crypto, and their support team has been fantastic.
And if you sign up through our site, you'll get 20$ worth of free BTC once you start trading, which is always nice.
So for this guide on buying Immutable X, we'll be using Swyftx as the exchange to go through. Any exchange would work of course, as long as they offer Immutable X.
It's also possible to take a look at our analysis of the best bitcoin exchanges for those interested in learning more about the exchanges we like.
2. Sign up with the crypto exchange
Once you've decided on which exchange to use, it's time to sign up.
Sign up with Swyftx and grab $20 free BTC.
Swyftx has a very streamlined sign-up process in place. The first step is to fill in the sign-up form.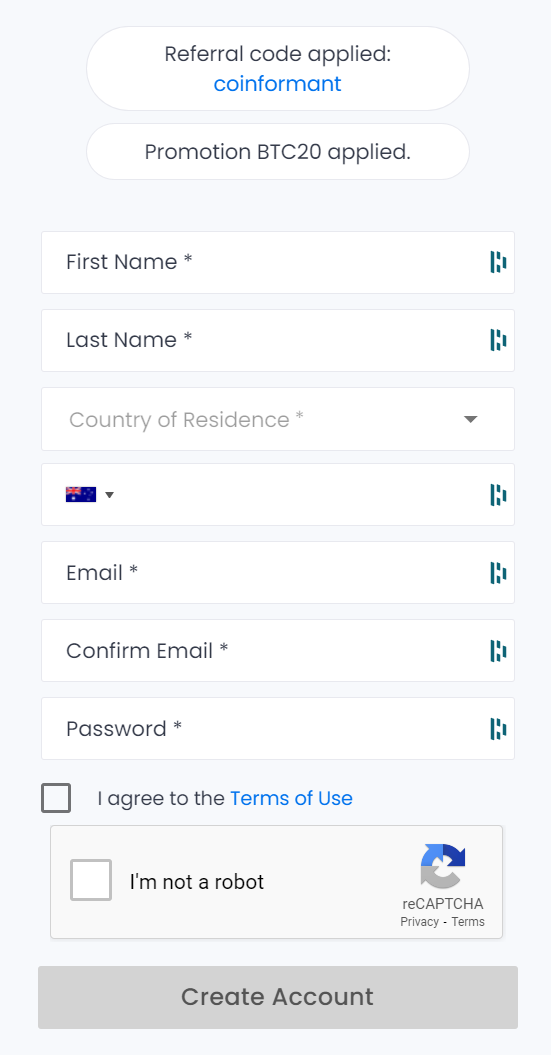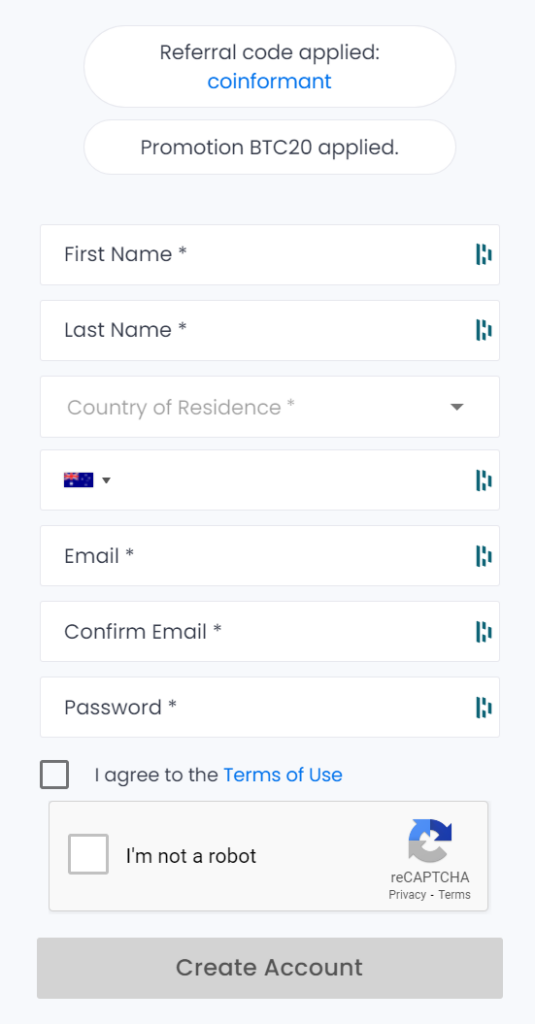 Next up is to go through their basic verification process, called a KYC, which is required by law here in Australia. This should be very quick and easy.
Once done, it's time for the next step.
3. Funding your account with AUD
To buy Immutable X, you first need to transfer AUD to your Swyftx account using one of the many deposit methods available. From bank transfer to PayID, POLi pay and credit cards, plenty of options to choose from.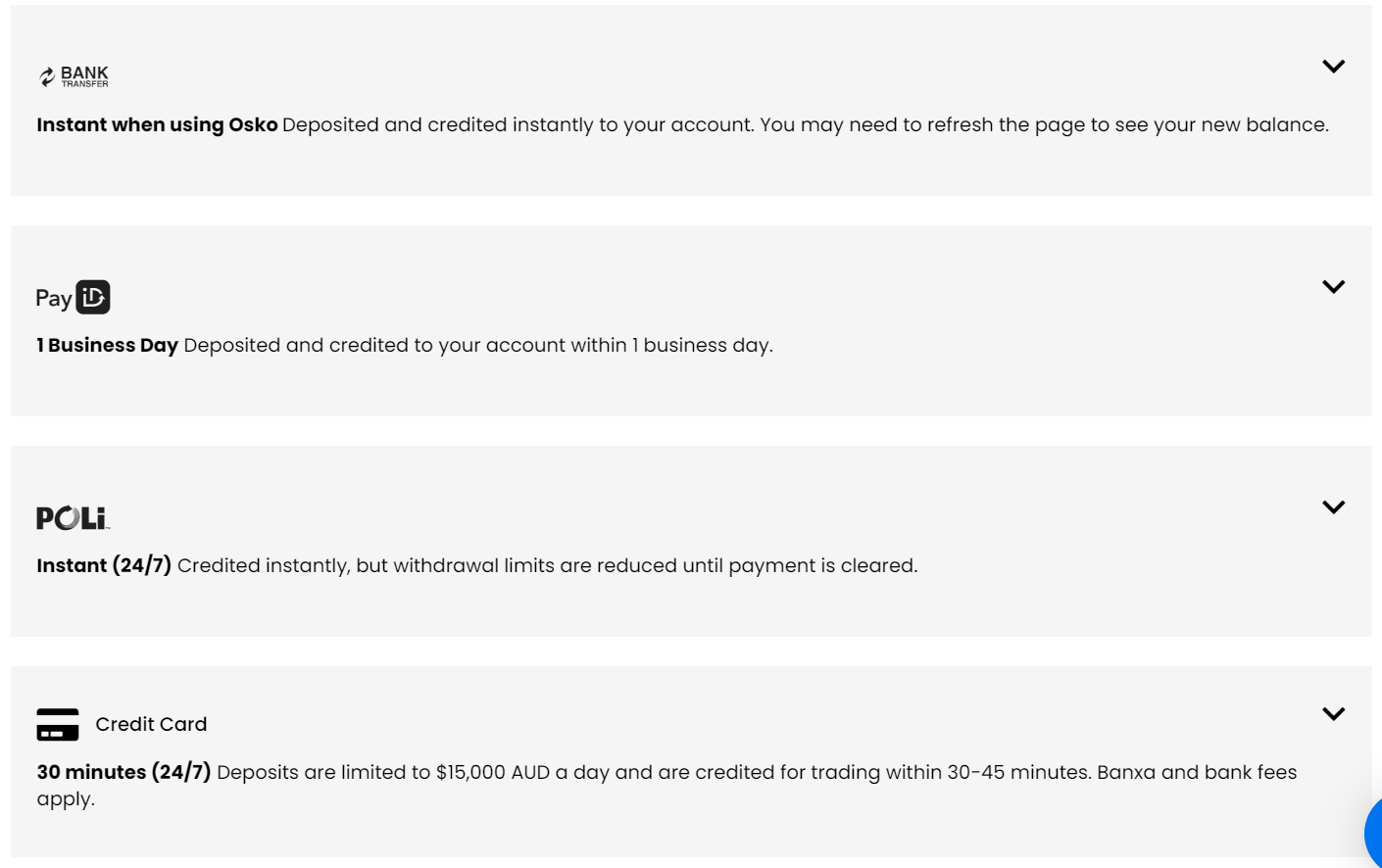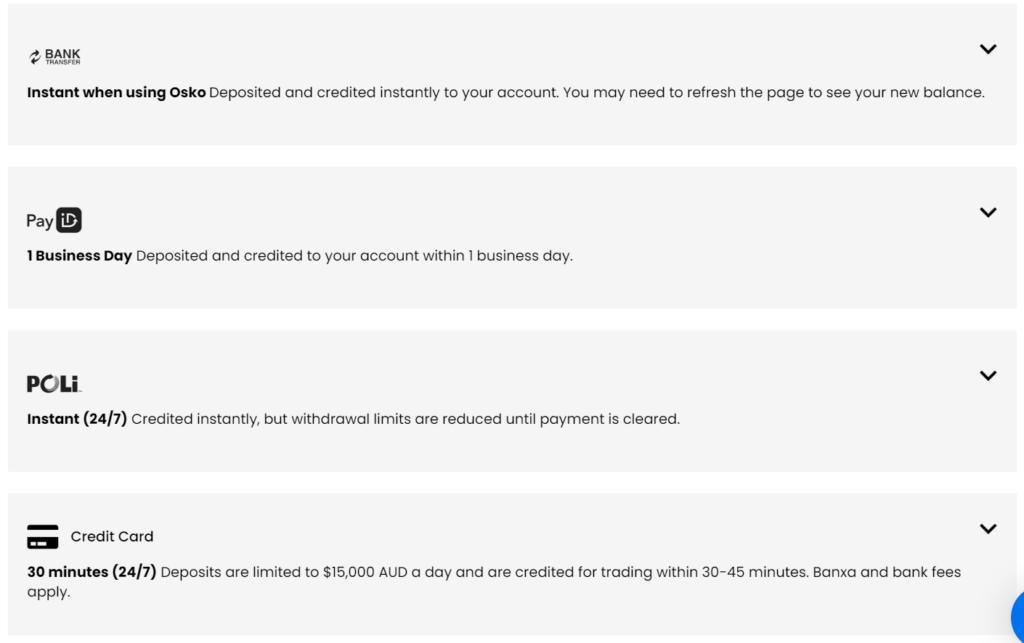 4. Buy Immutable X
The final step is to go to their asset list, find Immutable X, navigate to the buy section, and then trade your AUD for some IMX. Once you've bought Immutable X, you can track how much you've gained or lost either in the app (they have a great app), or on desktop on the left-hand side under your cryptocurrency list.
Where to Buy Immutable X (IMX)
Disclaimer: Trading, investing, and dealing with digital and cryptocurrencies might involve a lot of risks. Their prices are volatile and performance is unpredictable. Their past performance is no guarantee of future performance.
Affiliate Disclosure: This site is supported by its users. We may receive commissions for purchases made through the links on our site. This does not impact our reviews, guides or comparisons.
How to Sell Immutable X
If you're thinking about selling Immutable X, just follow the steps below.
Sign in to the crypto exchange (like Swyftx).
Click on Immutable X in your list of cryptocurrencies, or find your trading account if you're using an exchange with different accounts.
FInd the sell section and sell Immutable X for AUD, or trade it for another cryptocurrency.
Frequently Asked Questions
Is buying Immutable X in Australia legal?
Yes, you can legally buy and trade cryptocurrencies in Australia. We do of course recommend only using crypto exchanges regulated by AUSTRAC.
How to buy Immutable X with PayPal?
Unfortunately, most crypto exchanges in Australia don't support PayPal. The only exchange that you could use is eToro, but their cryptocurrency list is quite limited so you might not find Immutable X. Have a look on their site first, you might be lucky.
How to buy Immutable X with a credit card or debit card?
Most top exchanges support buying crypto with a credit or debit card. We would recommend Swyftx to buy Immutable X with your credit/debit card.
About Immutable X
ImmutableX is the first layer two scaling solution for NFTs on Ethereum. Immutable X claims its blockchain removes Ethereum's limitations like low scalability, poor user experience, illiquidity, and slow developer experiences. Users can trade immediately and scale quickly while still paying zero fees to mint or trade NFTs. This does not compromise user or asset security. Immutable X employs STARK zk rollsups to achieve this. Vitalik Buterin believes Ethereum is "all in" on this technology.
This technology will enable users to create and distribute assets on a large scale, such as ERC-20 tokens or ERC-721 tokens. Chris Clay, the game director for Gods Unchained, a project that builds upon Immutable X, stated that Immutable X gives Gods Unchained a way to distribute and create assets such as ERC-20 tokens at a large scale. Immutable X aims to create a world-class user experience as well as a great experience for developers.
Immutable X, which focuses only on NFTs, is one of the best layer-two solutions for using zk-rollups. This project is at forefront of Ethereum ecosystem development. Zk-rollups are becoming more important as a scaling solution. If it can reach its transaction speed of more than 9,000 tps, ImmutableX will likely be the default NFT Blockchain in the future.
This promise can only be fulfilled by the API abstraction layer. REST APIs can handle every NFT-related interaction such as trading and minting or transferring. This is an important component in attracting new players such as established content companies and gaming companies.
To connect their wallets, users will not have to switch networks. The protocol also includes a layer called "Link". This allows ImmutableX provide an NFT-specific wallet experience and allows ImmutableX support third-party marketplace ecosystems with no security risks.
NFT marketplaces built upon Immutable X are possible without the need of a backend. This is due to its global order books that facilitate protocol liquidity. Third-party marketplaces are also possible to co-exist with protocolaEUR(tm). This will lower entry barriers for small content creators and developers.
Related: