Quick summary: Our recommendation is to use the crypto exchange Swyftx to buy JasmyCoin. They have over 300 cryptocurrencies available, have a fantastic app and great customer support. You also get $20 free BTC once you start trading!
Australia has a good number of reliable and regulated cryptocurrency trading platforms, so it's quite easy finding an exchange that has JasmyCoin. While each one comes with its own feature-set and fee structure, most crypto exchanges function very similarly when it comes to buying crypto.
Let's get into it!
How to Buy JasmyCoin in Australia
There are only 4 main steps involved and it's pretty straightforward:
1. Choose a crypto exchange
As mentioned above, we have plenty of options when it comes to Australian crypto exchanges. While that's great, you ideally want to do a bit of research so you can use one that has a decent fee structure and more importantly, has JasmyCoin in its list of cryptocurrencies.
Personally, we really like Swyftx, they have over 300 cryptocurrencies, a very smooth process for buying crypto, and their support team has been fantastic.
And if you sign up through our site, you'll get 20$ worth of free BTC once you start trading, which is always nice.
So for this guide on buying JasmyCoin, we'll be using Swyftx as the exchange to go through. Any exchange would work of course, as long as they offer JasmyCoin.
It's also possible to check out our comparison of the crypto trading platforms If you're interested in learning more about the exchanges we like.
2. Sign up with the crypto exchange
Once you've decided on which exchange to use, it's time to sign up.
Sign up with Swyftx and grab $20 free BTC.
Swyftx has a very streamlined sign-up process in place. The first step is to fill in the sign-up form.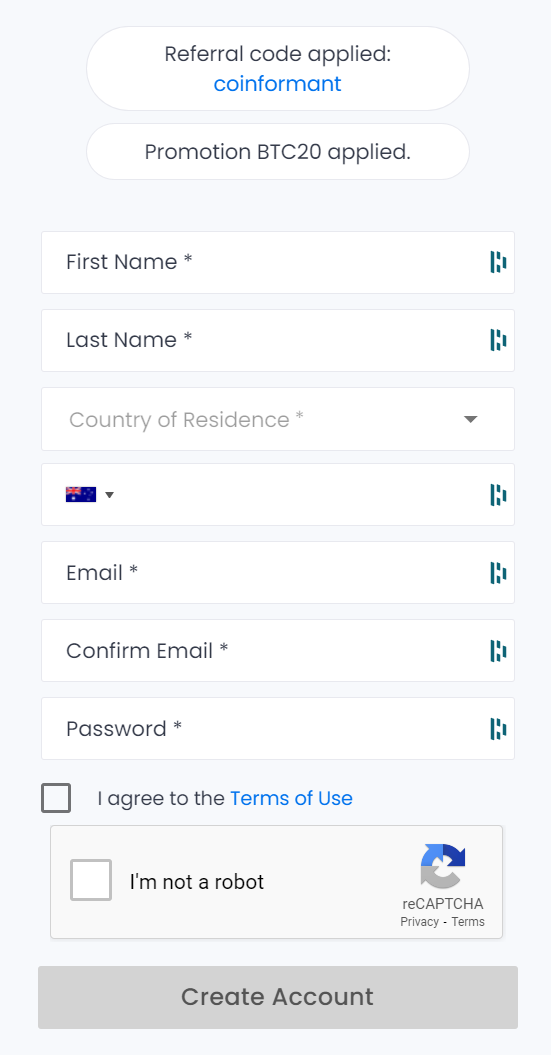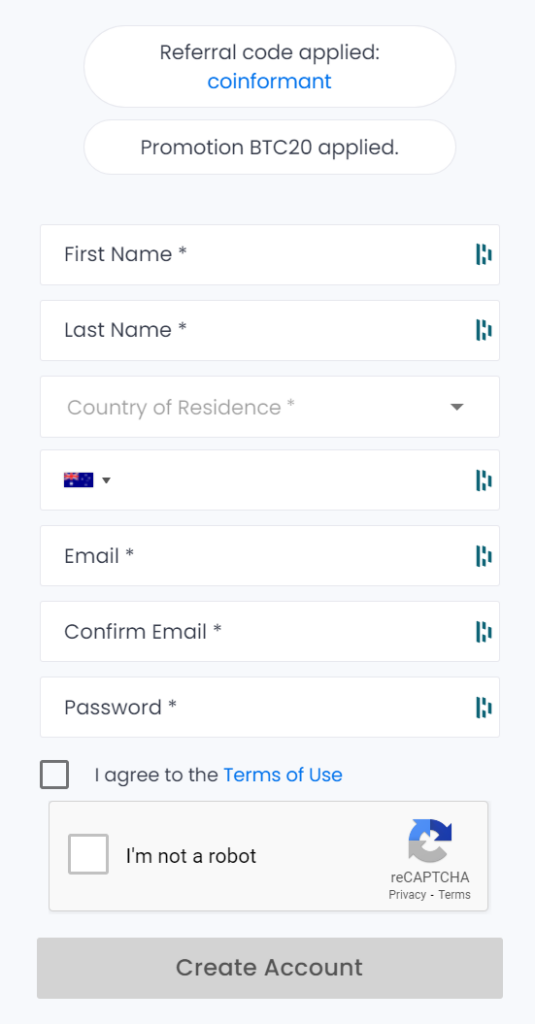 Next up is to go through their basic verification process, called a KYC, which is required by law here in Australia. This should be very quick and easy.
Once done, it's time for the next step.
3. Funding your account with AUD
To buy JasmyCoin, you first need to transfer AUD to your Swyftx account using one of the many deposit methods available. From bank transfer to PayID, POLi pay and credit cards, plenty of options to choose from.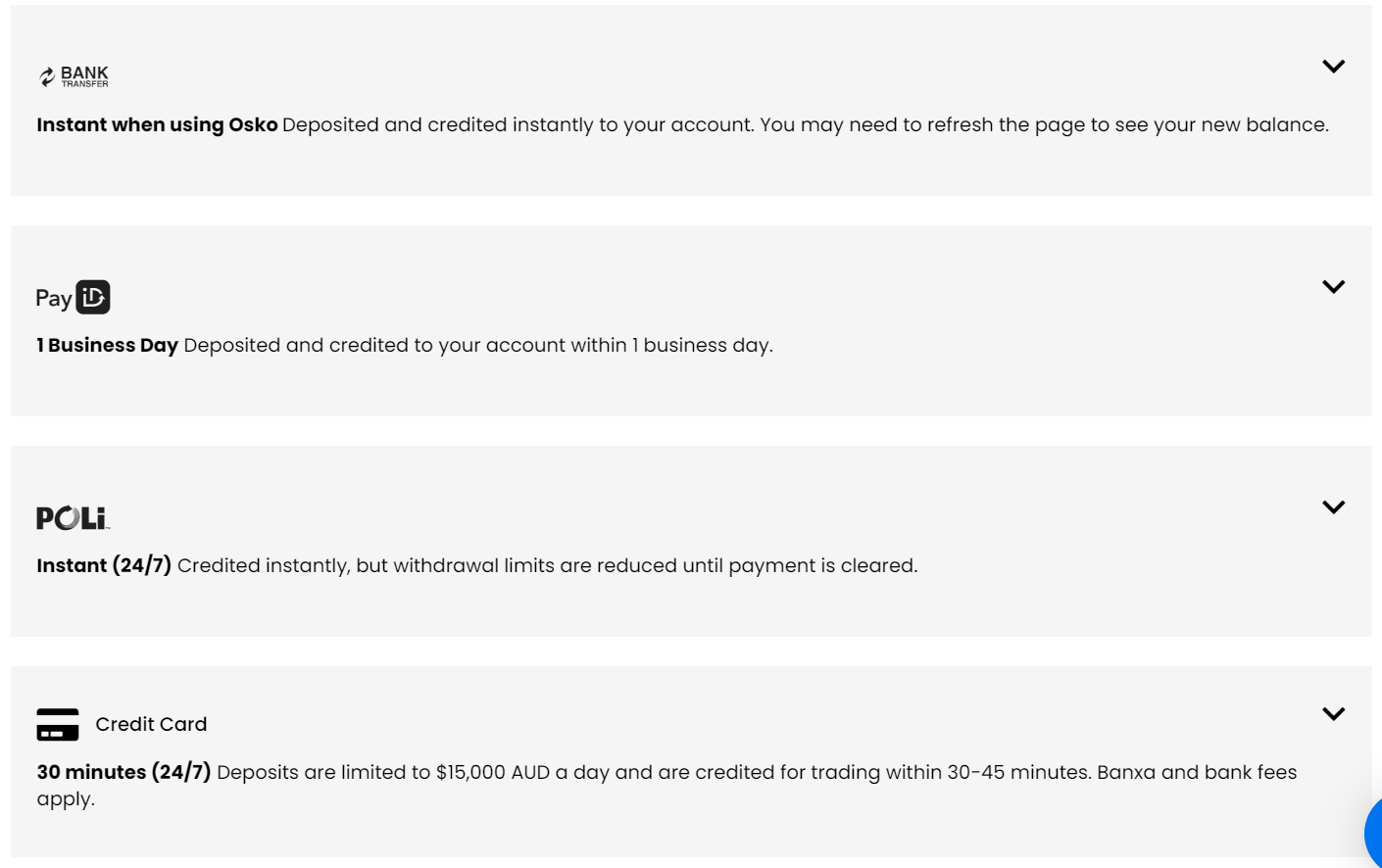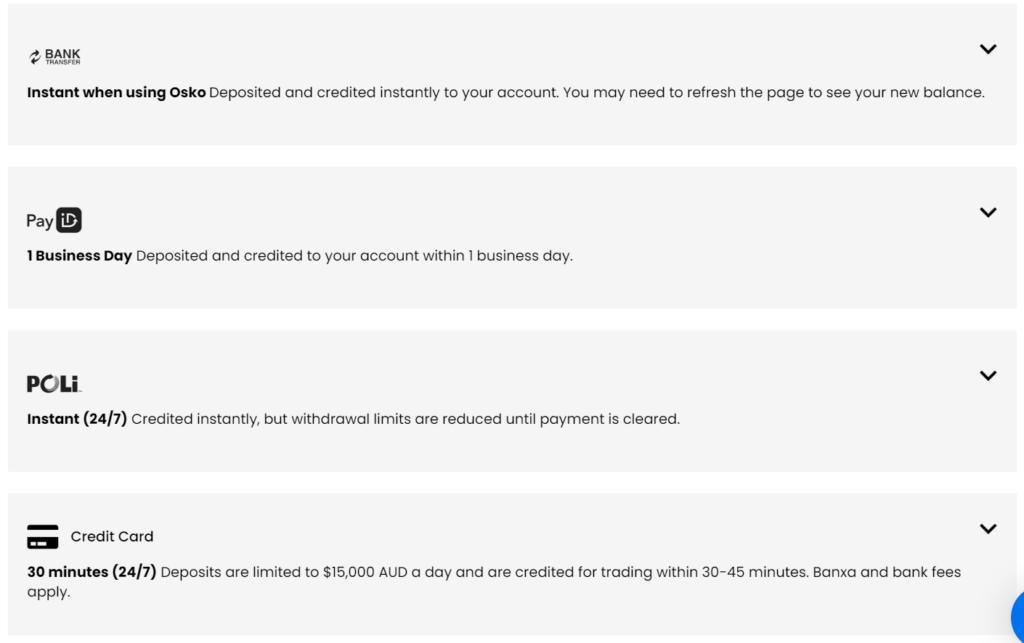 4. Buy JasmyCoin
The final step is to go to their asset list, find JasmyCoin, navigate to the buy section, and then trade your AUD for some JASMY. Once you've bought JasmyCoin, you can track how much you've gained or lost either in the app (they have a great app), or on desktop on the left-hand side under your cryptocurrency list.
Where to Buy JasmyCoin (JASMY)
Disclaimer: Trading, investing, and dealing with digital and cryptocurrencies might involve a lot of risks. Their prices are volatile and performance is unpredictable. Their past performance is no guarantee of future performance.
Affiliate Disclosure: This site is supported by its users. We may receive commissions for purchases made through the links on our site. This does not impact our reviews, guides or comparisons.
How to Sell JasmyCoin
If you're thinking about selling JasmyCoin, just follow the steps below.
Sign in to the cryptocurrency exchange (like Swyftx).
Click on JasmyCoin in your list of cryptocurrencies, or find your trading account if you're using an exchange with different accounts.
FInd the sell section and sell JasmyCoin for AUD, or trade it for another cryptocurrency.
Frequently Asked Questions
Is buying JasmyCoin in Australia legal?
Yes, you can legally buy and trade cryptocurrencies in Australia. We do of course recommend only using crypto exchanges regulated by AUSTRAC.
How to buy JasmyCoin with PayPal?
Unfortunately, most crypto exchanges in Australia don't support PayPal. The only exchange that you could use is eToro, but their cryptocurrency list is quite limited so you might not find JasmyCoin. Have a look on their site first, you might be lucky.
How to buy JasmyCoin with a credit card or debit card?
Most top exchanges support buying crypto with a credit or debit card. We would recommend Swyftx to buy JasmyCoin with your credit/debit card.
About JasmyCoin
JasmyCoin (JASMY) combines blockchain technology with the IoT (Internet of Things). This allows both users and businesses to benefit from more market opportunities. Developers can build stronger sharing economies through the decentralized network of IoT devices. This project is about creating a secure platform that allows data sharing between IoT devices via decentralized protocols.
IoT devices refer to the billions upon trillions of smart devices that are available around the world. These devices could be your Smartphone, smart car, smart toaster or any other household item. Because of its popularity, the IoT market continues to grow. There are over 2 billion IoT devices worldwide. Analysts predict that these numbers will rise as the internet speeds up, and manufacturing processes improve, which will make it easier for IoT devices to be integrated.
Important to remember that products must be smart in order to be considered intelligent. There are many IoT sensors on the market today. IoT sensors can be used to transmit and receive data from other sensors. These IoT devices can also be used to remotely start processes. An oracle, an IoT sensor connected to a blockchain, is an IoT device.
IoT business models offer new levels of market management and efficiency. Bad sensors were a risk factor in the failure of systems in the past. This is a huge advantage. Decentralized options have the ability to cross-reference Oracle data. This allows companies to solve management problems efficiently.
JasmyCoin is designed to address many of these problems. It offers greater security and safety for the market. IoT devices can help to reduce fraud and counterfeiting in markets. These services are highly sought-after in markets such as the medical sector where many people die every year from counterfeit drugs.
The logistics sector is currently dominated by large companies that have tight market control. They are often monopolies and can operate freely. Google, Apple and Facebook are all giant platforms that can charge high fees and prohibit competition.
JasmyCoin offers a viable alternative to the status quo. These protocols can be integrated in logistics strategies to reduce costs and increase response and management capabilities. JasmyCoin can be used by anyone, as it is pure code.
JasmyCoin customers should not be without consumer data. Facebook and other companies may have access to your consumer-oriented information without you consent. Facebook claims its services are free but can access your personal data to create customized ads.
JasmyCoin enables you to regain control over your private information. JasmyCoin lets users choose which companies will use their data and provides compensation for that valuable information. This is a fairer and more transparent approach than that used by most tech companies.
JasmyCoin provides significant benefits to IoT (Internet of Things) platforms. This protocol provides additional validation for data received from these companies. This protocol is ideal for companies in the next-generation robotics and automated driving sectors.
JasmyCoin's features help users achieve real ROIs. To earn 55% APY, you can stake JASMY. The token can be staked on top CEXs including KuCoin.
Related: