Quick summary: Our recommendation is to use the crypto exchange Swyftx to buy SSV Network. They have over 300 cryptocurrencies available, have a fantastic app and great customer support. You also get $20 free BTC once you start trading!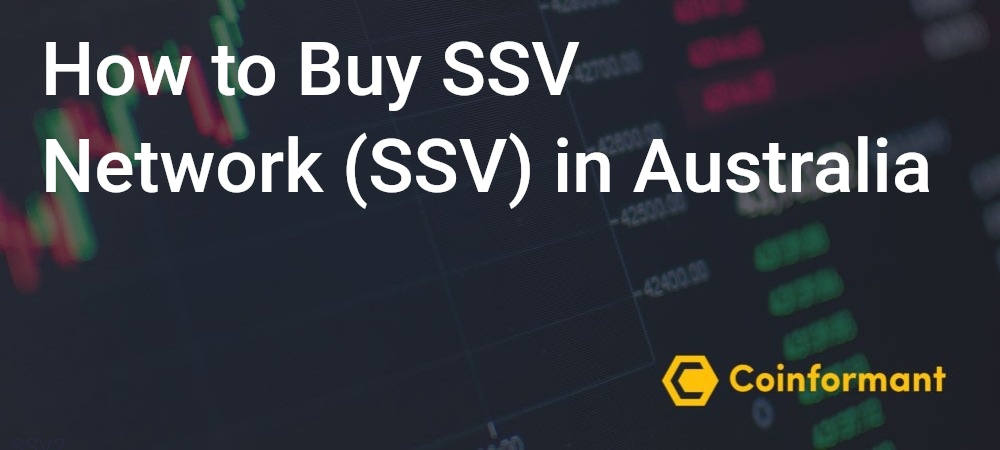 Australia has a good number of trusted and regulated crypto trading platforms, so it's quite easy finding an exchange that has SSV Network. While each one comes with its own feature-set and fee structure, most crypto exchanges function very similarly when it comes to buying crypto.
Let's get into it!
How to Buy SSV Network in Australia
There are only 4 main steps involved and it's pretty straightforward:
1. Choose a crypto exchange
As mentioned above, we have plenty of options when it comes to Australian crypto exchanges. While that's great, you ideally want to do a bit of research so you can use one that has a decent fee structure and more importantly, has SSV Network in its list of cryptocurrencies.
Personally, we really like Swyftx, they have over 300 cryptocurrencies, a very smooth process for buying crypto, and their support team has been fantastic.
And if you sign up through our site, you'll get 20$ worth of free BTC once you start trading, which is always nice.
So for this guide on buying SSV Network, we'll be using Swyftx as the exchange to go through. Any exchange would work of course, as long as they offer SSV Network.
You can also take a look at our analysis of the best bitcoin trading platform for those interested in learning more about the exchanges we prefer.
2. Sign up with the crypto exchange
Once you've decided on which exchange to use, it's time to sign up.
Sign up with Swyftx and grab $20 free BTC.
Swyftx has a very streamlined sign-up process in place. The first step is to fill in the sign-up form.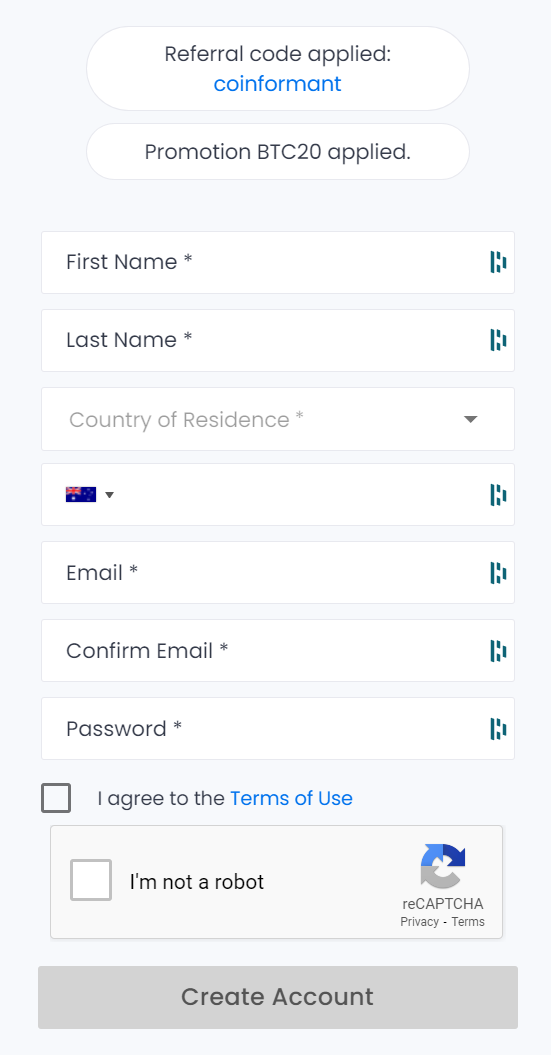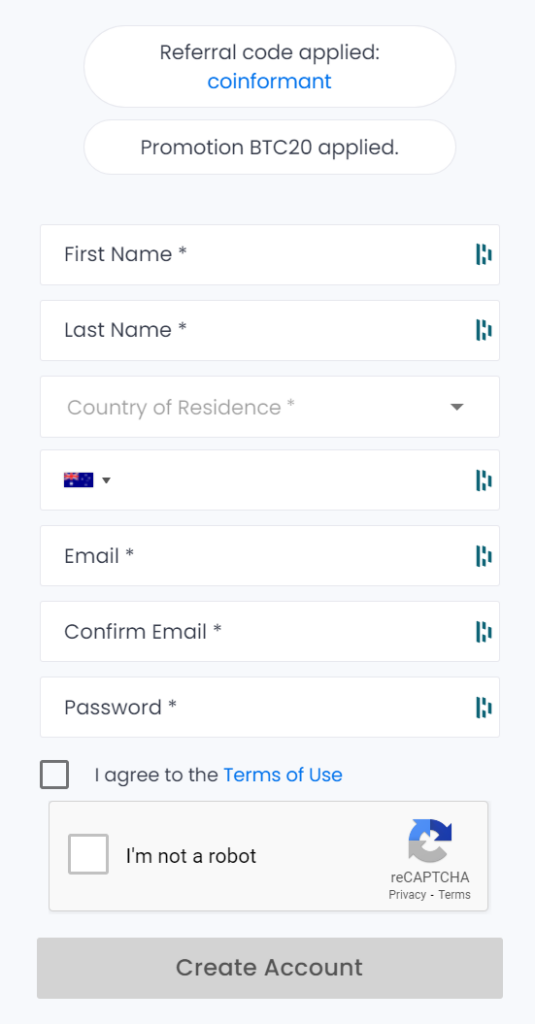 Next up is to go through their basic verification process, called a KYC, which is required by law here in Australia. This should be very quick and easy.
Once done, it's time for the next step.
3. Funding your account with AUD
To buy SSV Network, you first need to transfer AUD to your Swyftx account using one of the many deposit methods available. From bank transfer to PayID, POLi pay and credit cards, plenty of options to choose from.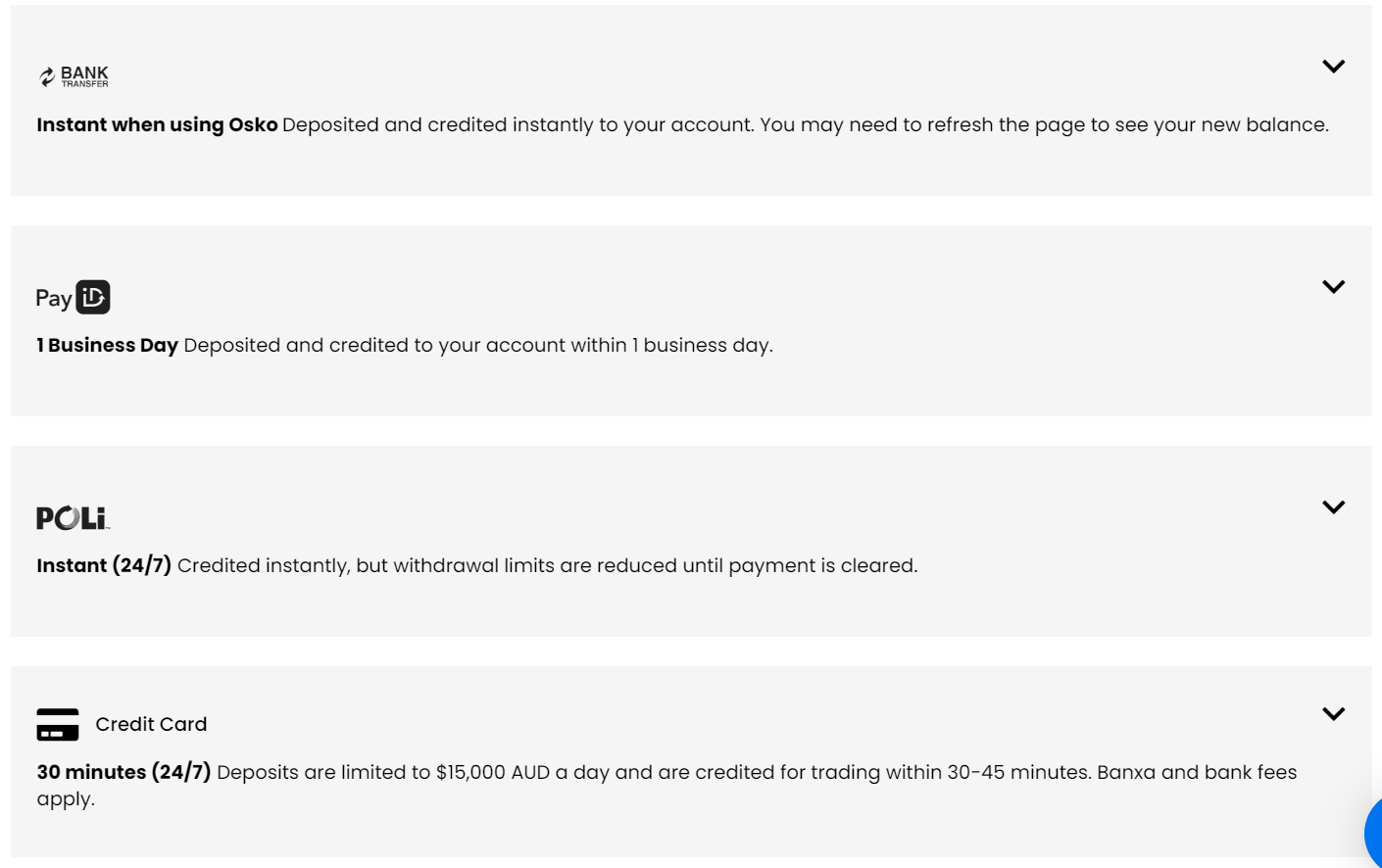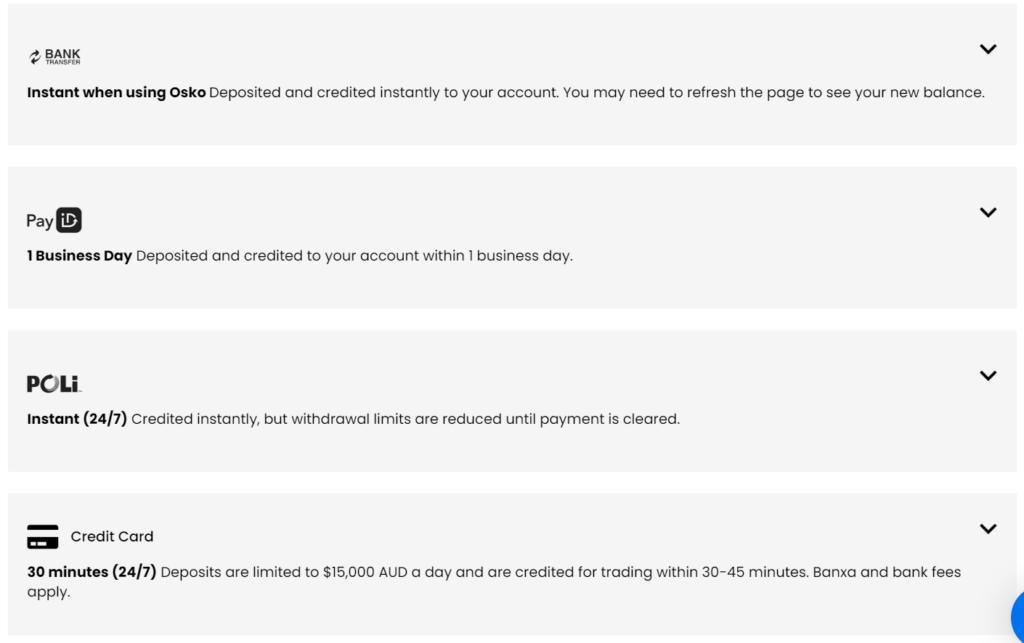 4. Buy SSV Network
The final step is to go to their asset list, find SSV Network, navigate to the buy section, and then trade your AUD for some SSV. Once you've bought SSV Network, you can track how much you've gained or lost either in the app (they have a great app), or on desktop on the left-hand side under your cryptocurrency list.
Where to Buy SSV Network (SSV)
Disclaimer: Trading, investing, and dealing with digital and cryptocurrencies might involve a lot of risks. Their prices are volatile and performance is unpredictable. Their past performance is no guarantee of future performance.
Affiliate Disclosure: This site is supported by its users. We may receive commissions for purchases made through the links on our site. This does not impact our reviews, guides or comparisons.
How to Sell SSV Network
If you're thinking about selling SSV Network, just follow the steps below.
Sign in to the cryptocurrency trading platform (like Swyftx).
Click on SSV Network in your list of cryptocurrencies, or find your trading account if you're using an exchange with different accounts.
FInd the sell section and sell SSV Network for AUD, or trade it for another cryptocurrency.
Frequently Asked Questions
Is buying SSV Network in Australia legal?
Yes, you can legally buy and trade cryptocurrencies in Australia. We do of course recommend only using crypto exchanges regulated by AUSTRAC.
How to buy SSV Network with PayPal?
Unfortunately, most crypto exchanges in Australia don't support PayPal. The only exchange that you could use is eToro, but their cryptocurrency list is quite limited so you might not find SSV Network. Have a look on their site first, you might be lucky.
How to buy SSV Network with a credit card or debit card?
Most top exchanges support buying crypto with a credit or debit card. We would recommend Swyftx to buy SSV Network with your credit/debit card.
About SSV Network
ssv.network is a distributed staking network that allows for the operation an Ethereum validator. The validator key is split among four or more nontrusting node instances (the'multi-operator node). Each node has the responsibility of performing the validatoraEUR (tm) duties by using a consensus mechanism. This protocol converts the validator key into a multisig construct, which is controlled by consensus layers.
This protocol improves the resilience, liveliness and fault tolerance of the nodes within the Ethereum ecosystem. This is a major step forward compared to other staking methods that fail to distribute validator keys among node instances.
Validator keys can be stored offline
Redundancy: 'Active to active'
Node instances customizable
Threshold signature scheme
The first public implementation of the SSV primitive was created by Ethereum Foundation as a research project in 2019. Since then, it has grown to become a DAO-governed community driven network, consisting of builders and stakers as well as node operators.
The mainnet is rapidly approaching for ssv.network. In 2022, the genesis implementation of the Decentralized Staking infrastructure will take place. Initial focus will be on Ethereum. It will then expand to other POS chain.
Secret Shared Validators provide the most secure and efficient way to split Ethereum validator keys among non-trusting operators, node instances, or other parties. Splitting the validator key so that each node can trust it to function is possible. You can take a certain number of validator keys offline without affecting the validity of the validator. Also, no single node can control the validator. It's secure, decentralized and fault-tolerant, and allows for Ethereum stakes.
SSV acts as an intermediary layer between the validator node and the beacon chain. Split validator keys into multiple shares and arrange them in a multi-operator construct. This technology significantly improves existing staking implementations.
You can also save validator keys offline. To allow for Beacon-chain duties, validator keys must be kept online. SSV only allows the encrypted "Shared keys" to be kept online. This eliminates the possibility of key attack vectors being exploited and exposed. Multiple node instances can operate simultaneously without the need to maintain validator keys. Infrastructure flexibility - Validators or stakers can modify and optimize multi-operator structures by changing one or several node instances. Threshold signature scheme - One or more validators may shut down one or more of their nodes without affecting their ability to carry out their duties. This allows for maximum fault tolerance and validator availability.
The SSV primitive was proposed by the Ethereum Foundation in 2019. BloxStaking participated in the research effort and implemented SSV Proof of Concept of SSV Primitive. The technology was later used to create the first SSV-based public implementation, ssv.network.
Related: