A cryptocurrency is a virtual or digital currency that can be used to purchase services and goods. It's built on a digital ledger called blockchain, which is based on solid cryptography that secures online transactions.
According to CoinMarketCap.com, a digital asset market research website, there are over 6,700 cryptocurrencies traded nowadays. Most of the new token launches are funded by ICOs (Initial Coin Offerings). Some of the most popular cryptocurrencies are Bitcoin (BTC), Ethereum (ETH), Litecoin (LTC), and Ripple (XRP).
In this article, we'll explain the concept of cryptocurrency trading and help you get a clue of what cryptocurrency portfolio and cryptocurrency portfolio trackers are. Finally, we'll give you some tips on how to choose the best tracker for your needs in our list of the best crypto trading trackers.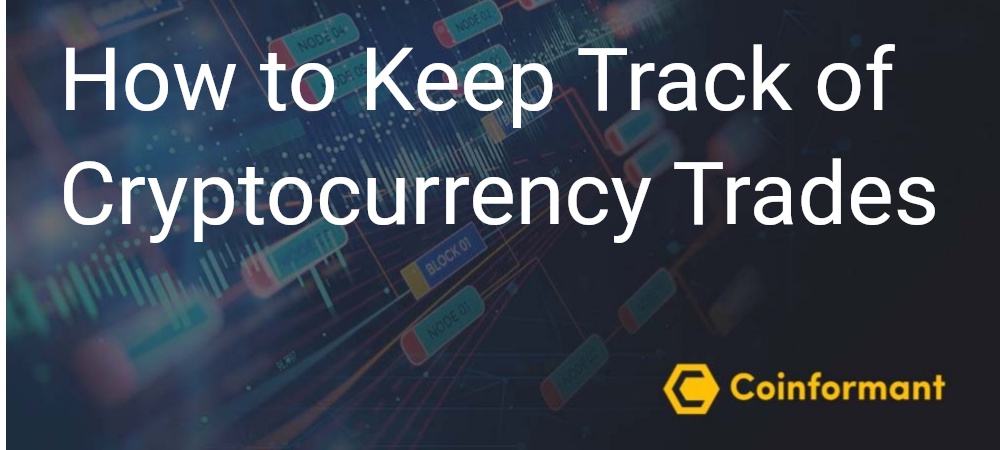 How to Trade Cryptocurrencies?
The basic economic concept which involves selling and buying an asset group is called trading. Cryptocurrency trading is selling and buying cryptos through a crypto exchange. In order for you to start trading cryptocurrencies, you'll have to select a suitable cryptocurrency exchange where you'll trade your coins and a cryptocurrency wallet where you will store them afterward.
Digital currency exchanges (DCE) are platforms that enable cryptocurrency trading in exchange for other assets, be it fiat or crypto. On these exchanges, you need to open an account in order to proceed to trade your assets. The most popular exchanges are Binance, Coinbase, and Bittrex.
A cryptocurrency wallet is a secure digital wallet, primarily used for storing crypto assets, such as Bitcoin and other altcoins, and by integrating it with a crypto exchange, you can trade your cryptocurrencies as well. Some of the most popular wallets offered on the market right now are MetaMask, Trezor, and Ledger.
After you choose a cryptocurrency exchange and wallet for yourself, trading comes next. You can either trade fiat currencies for crypto (e.g. BTC/USD or ETH/USD) or you can trade crypto for crypto (e.g. LTC/BTC).
What Is a Cryptocurrency Portfolio?
A crypto portfolio is a software program that manages your exchange account and your online cryptocurrency investments. It includes analytic tools and is also very useful for tracking each coin's performance. Some crypto portfolios give you the pricing updates and live feeds directly from crypto exchanges. They even have the option to alert you if there are any important activities on the digital asset market that might concern you.
Even though Bitcoin is the most popular cryptocurrency on the market, it isn't recommendable to trade with only one crypto. It's better for you if you create a diverse crypto portfolio. Moreover, you can divide your capital around various digital currencies, and by doing so, you will reduce the risk of losing all of your assets at the same time.
Now there is a problem: how to choose which crypto to invest in, considering there are over 6,700 cryptocurrencies? Some of the crypto experts recommend investing in the cryptocurrencies that you're familiar with and that you've researched thoroughly. It's best to educate yourself before you begin investing in digital assets.
The next big question is: how many digital currencies should you have in the crypto portfolio? The number of digital assets that you should have in your crypto portfolio isn't strictly determined.
What Is a Cryptocurrency Portfolio Tracker?
A crypto portfolio tracker is an application, website, or a different type of platform which can allow you to maintain your trades and to keep track of the price of your assets. It's connected to your crypto exchange and wallet. You can look at it like a library that contains everything you need to know about the changes in the value of your crypto portfolio.

Many crypto portfolio trackers can function as digital currency trading platforms, as well. In fact, the tracking exchange gives you your own wallet key that you can use to store and import digital assets. These kinds of trackers enable you to sell and buy digital currencies that the trading platform supports. Due to the frequent hacking attacks of crypto exchanges, storing your assets online isn't convenient as a long-term solution. If you are planning to invest in crypto assets, it's best that you use a hardware wallet (e.g. Trezor, Ledger). These are offline wallets that are more secure from hacker attacks.
Every crypto profile tracker has its own various sets of features. Many of them support every coin you need, but not all of them allow you to sell and buy those cryptos, too. So you have to review a dozen portfolio trackers in order to choose the right tracker for you.
How to Choose a Cryptocurrency Tracker
Each crypto portfolio tracker offers its own unique functions to respond to a particular group of traders. However, each portfolio tracker doesn't give you the security and usefulness you might be looking for. Therefore, in the process of choosing the right crypto portfolio tracker, you might take into consideration the following three features:
The usage of blockchain technology makes tracking Bitcoin and altcoins very difficult. On the one hand, this makes it very hard to discover the owner but on the other, it becomes impossible to return the money back to the sender once the transaction has been placed. It's crucial to choose a crypto portfolio tracker that puts a great deal of attention on security. Due to the fact that some trackers are connected with your bank or exchange account, it's important to make sure that your money and crypto assets are secure. Only one hack attack or leak of data can make the wallet unsafe. Therefore, here is a tip for you: choose a tracker with high-level security functions like multi-layer protection and two-factor authentication.
The reason why you should have a portfolio is to have easy access to your coins and track the changes in the value of the portfolio. Typically, a good portfolio tracker would show the value of your portfolio on the front page. The chosen tracker has to be easy to operate, and you should find the value of every crypto in the portfolio with just a few clicks.
Supported platforms and cryptocurrencies.
A good portfolio tracker supports a range of digital assets and can be linked with all the exchanges that you trade on. It's also helpful to choose a tracker that functions as an exchange as well because instead of memorizing passwords and working with several exchanges, you'll trade your coins on one platform only.
The Best Cryptocurrency Portfolio Trackers
CoinMarketCap (CMC)
CoinMarketCap is one of the best-known cryptocurrency websites for tracking cryptocurrencies and their performance. This portfolio tracker monitors market caps, rank, exchange volumes, prices, and the conversion of currencies. The CoinMarketCap application can be used for tracking assets like Ethereum and Bitcoin, along with over 2,000 other tokens, even DeFi ones.
This tracking app comes with candlestick charts, real-time cryptocurrency market capitalization, converter for currencies, news about coins and tokens, portfolio tracker, and tools for compressing crypto. CMC offers users real-time and exact rates for Bitcoin and other altcoins, as well as over 90 fiat currencies such as USD, EUR, and valuable metals like gold. Here are some of the features of this tracking app:
Market cap ranking;
Ranking of the exchange;
Global statistics for cryptocurrencies;
Watchlist and cryptocurrency portfolio;
Converter for fiat and digital currency;
Price alerts;
Cryptocurrency comparison;
Information and news about digital currencies.
Crypto Pro
Crypto Pro is an all-in-one crypto tracker, and it has a clear and user-friendly design. This tracker allows the users to track over 5,000 assets, read the news, put price alerts, and track crypto portfolios using wallet import or synchronizing with the exchange. The Crypto Pro app is available on macOS and it has a menu bar widget that you can use to keep track of the crypto market volatility at all times. There is a version of this tracking app for Android and iOS as well.
CryptoPro has some very interesting features, such as:
Application Programming Interface (API) synchronization for crypto exchanges;
The ability to import wallets from over 300 sources;
It tracks portfolios along with statistics;
The icons of the application can be customized;
It shows price updates in real-time.
CoinStats
CoinStats is another tracking app that can be used on iOS, Android, and macOS. The design of the interface isn't quite attractive, but what it lacks in looks, it compensates in functionality.
You can use CoinStats to track over 2,000 various digital currencies, follow their prices live, and read updates for more than 80 exchanges worldwide. This tracking app has automated exchange portfolio import functionality, and it's available for more than 40 exchanges. CoinStats has a news generator that keeps track of more than 50 sources and it involves information from social networks, such as Reddit and Twitter.
Like other tracking apps, CoinStats also offers customizable price alerts and you get a notification for every movement of the volume or market cap. This tracking app offers both a free version and a premium version. CoinStats allows you to make several portfolios, and this classifies it as a very good option for users that like to divide their assets into various categories.
Blockfolio
Blockfolio is one of the best-known portfolio tracking apps that allow the user to subtract the balance from the coins that are sold. You can use this app to buy new coins and store them in your portfolio, and you can subtract the Bitcoin, Ethereum, or any other digital currency that is used to buy the new coin. Blockfolio is used only for individual portfolio tracking.
Some of the main features of this trading application are:
Mobile-only app with no desktop platform, available for Android and iOS mobile phones;
It uses a coin chart to keep you updated about your coin values;
Allows you to set an alert using the alert option if the coin value suddenly goes up or down;
Allows you to save your token ID by clicking on the setting option which can be found in the Settings tab.
CoinTracking
The CoinTracking app is one of the most popular options among users. With this application, you can trade internationally by using either Check Sequence Verify (CSV) or API. CoinTracking allows you to use the most popular digital currency wallets like Exodus, Blockchain.info, and Electrum.
This tracking app has a web version, but it also has a mobile version for both Android and iOS devices, which makes it suitable for everyone. CoinTracking allows you to look at your portfolio balance and the data which can be useful for you in order to decide the best trading choice at any time. You can see the coins that are in your possession and their amount in your balance. Moreover, another great feature of CoinTracking is that you can use it to calculate crypto taxes.
CoinTracker
CoinTracker is considered one of the most widely used crypto tracking apps currently on the market. Its interface is very clear and easy to use, and it allows you automatic import from the exchanges that are built-in. You only need to make a few transactions before you can use CoinTracker for free. However, if you are in a position to spend more money, there are premium versions that aren't free but are quite affordable.
This tracking application is available for both mobile and desktop platforms, meaning you can use it either on iOS or Android mobile phones. CoinTracker offers you a link with all exchanges, crypto wallets, and DeFi platforms in order to calculate your cryptocurrencies automatically and track your cryptocurrency portfolio. It supports over 300 exchanges, crypto wallets, and about 2,500 digital currencies.
Delta
Delta is one of the best cryptocurrency trackers, and it's considered a very good substitute for Blockfolio. It provides mobile applications for iOS and Android. Delta offers over 2,000 coins that you can put into your crypto portfolio, and it supports over 300 exchanges including Kraken, Binance, Coinbase, and many more. It allows you to add not only digital currencies, but fiat currencies too, and they can be used as your reserve assets.
Some of the main features of Delta are watchlist walls, price alerts, charts with coin analysis, completely segregated portfolio, volume and market cap, and lots more. Delta allows you to maintain ten different portfolios, but in order to do this, you'll have to buy the Pro Delta version. One of the most important features of Delta is the option to synchronize the datа on five various devices.
Altpocket
The Altpocket mission is to assemble the crypto traders under one platform by making trading simpler for every trader and developing a platform that can be used by both beginners and professional cryptocurrency traders. Altpocket enables you to keep track of your cryptocurrencies and facilitates open discussions about the digital markets and strategies with your community.
By using Altpocket, you can automatically synchronize your cryptocurrency exchange account in order to look at your cryptocurrency assets from across different crypto wallets. You can use Altpocket to get some help from your community, friends, and family on a particular problem about trading, using the option to share your portfolio with them. If you want, Altpocket can notify you about any movement of your favorite traders, so you can choose whether you want to follow their trading movement or not. This application has versions for both iOS and Android phones.
Bitsnapp
Bitsnapp is quite a new tracking application, and it can be used only on Android devices. It enables you to synchronize your portfolio automatically using several-Exchange APIs and crypto wallets, and gives you fast access to market information. Bitsnapp has an attractive interface that will give you an instant overview of your digital assets. You can find charts and other different data that might help you better keep track of your holdings. Bitsnapp supports over 1,300 tokens. It has automatic exchange sync through API keys.
Unspent
Unspent is an application that contains pretty much all the characteristics and functionality that you can ask for from a portfolio tracking app, as it was developed by a cryptocurrency investor. In other words, it was created to allow investors to keep track of their whole portfolio and their holdings, and at the same time connect them with the rest of the digital market.
This application's design is awesome. It saves you time and it has quite a user-friendly interface. The data that you need can be found right away, which is significant when you have to make quick trading decisions.
Unspent is linked to crypto exchanges and wallets, and they are kept in sync. You have access to the value of your portfolio and the profits that you gain. Furthermore, you can analyze your portfolio and look at the connection between your holdings. As you can see, Unspent offers you more than you can imagine, and because of that, we'd say that this app is the best crypto portfolio trading app.
A Few Words Before You Go…
In the end, we think that by now you've understood what cryptocurrency tracking is and how you can utilize it in your trading. Hopefully, you've learned more about cryptocurrency portfolios and portfolio trackers and why they're useful for tracking the trading process. Finally, we've given you some tips on how to choose the right crypto portfolio tracker for you, by offering several cryptocurrency portfolio trackers. Hopefully. one of them is a suitable match for you!