Quick summary: Our recommendation is to use eToro to short Axie Infinity. They have the most popular cryptocurrencies on offer, great support, and have an easy system for shorting cryptocurrencies in general.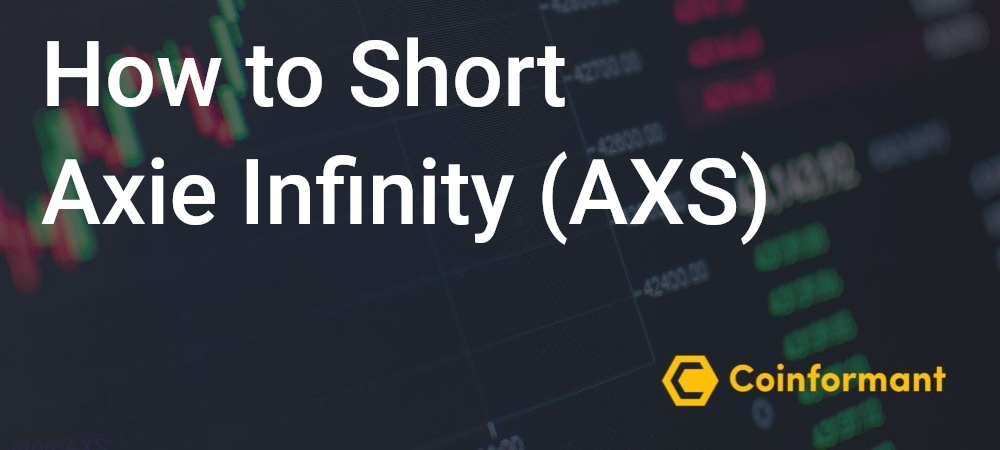 While there are a lot of options out there for buying AXS, shorting is a different story. Luckily for us here in Australia, we do have a few crypto brokers and exchanges that allow for CFDs and shorting.
One of those brokers is eToro, which we'll be using for this guide. Let's get started!
How to Short Axie Infinity in Australia
A quick recap first on what shorting actually is: The main objective of shorting or short selling is to make a profit (of course). The idea is to sell a stock/cryptocurrency hoping it will drop in value so you can buy it back later for cheaper, thus creating a net profit.
Shorting Axie Infinity can be done in 4 easy steps:
1. Choose a crypto exchange
As mentioned before, for this guide we'll be using eToro as they offer the ability to short the most common cryptocurrencies.
You can, of course, use any other crypto broker to follow along, they all work very similarly.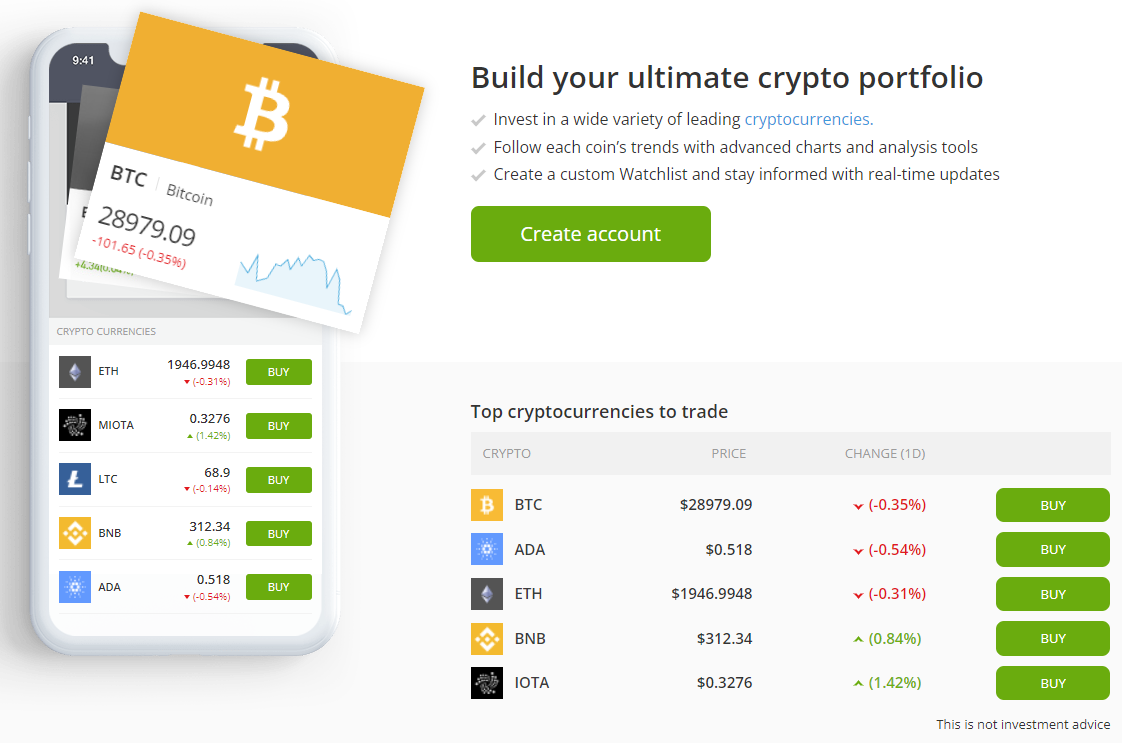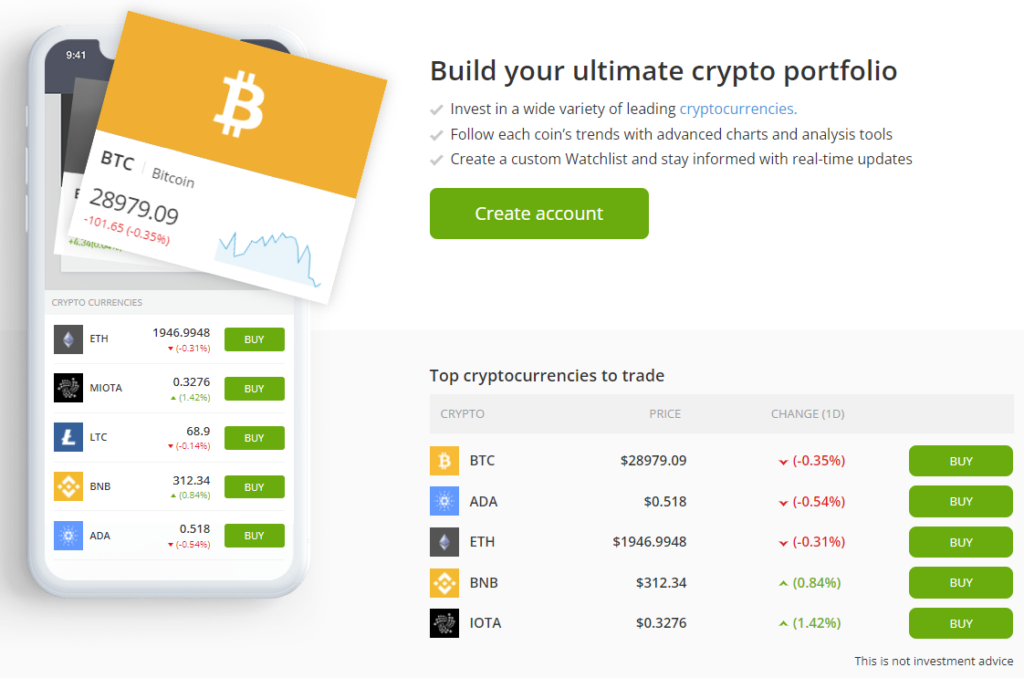 2. Create an account on the crypto exchange
Let's start with just signing up with eToro.
The sign-up process is very quick, as is the verification that needs to be completed afterwards so you can get started.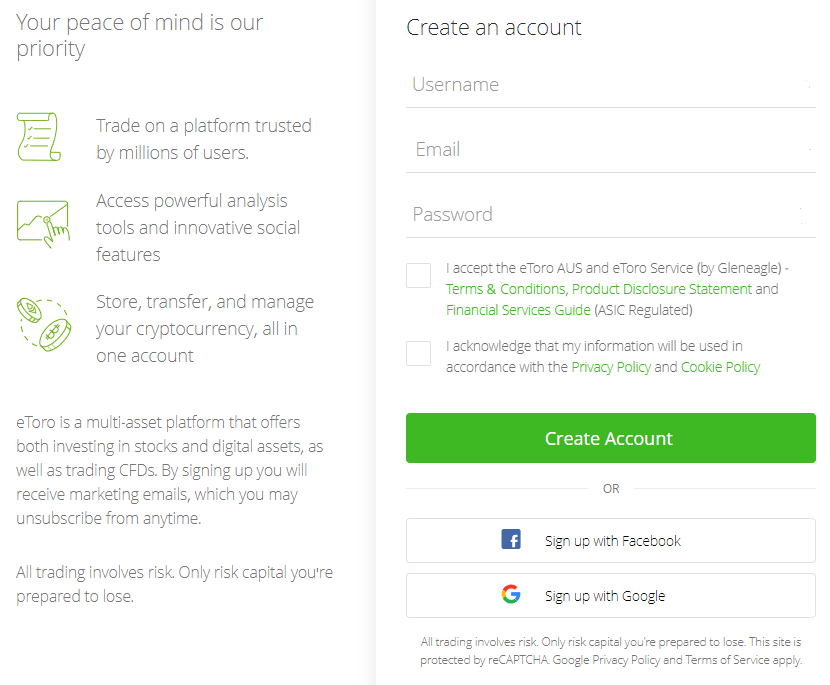 3. Funding your eToro account
Next is funding your account. You have several options when it comes to depositing AUD into your eToro Account. These include a bank transfer, credit card, debit card, PayPal, and more.
4. Short Axie Infinity
Now for the actual shorting:
Starting off at the search bar at the top, find Axie Infinity by entering the name or symbol.
Then on the crypto page/section, on the right side, hit the TRADE button to enter the trading interface.
At the top of the trading interface: Click on sell to short sell the stock.
Enter the amount for which you want to sell Axie Infinity and click on "Open Trade".
Once you're ready to close the trade, hopefully when the value of Axie Infinity has dropped, go to your Portfolio, find the Axie Infinity trade, and click on the red cross to close the trade.
If your assumption/prediction was right, then the profit will be added to your account after closing the trade. If you were wrong on the other hand, you'll incur a loss which will be debited from your eToro account.
Congratulations, now you know how to short Axie Infinity!
Disclaimer: Trading, investing, and dealing with digital and cryptocurrencies might involve a lot of risks. Their prices are volatile and performance is unpredictable. Their past performance is no guarantee of future performance.
Affiliate Disclosure: This site is supported by its users. We may receive commissions for purchases made through the links on our site. This does not impact our reviews, guides or comparisons.
Where to Short Axie Infinity (AXS)
Aside from eToro, the other major exchange you can use is Binance.
While Binance tends to be a bit more complex compared to eToro, they do have more cryptocurrencies on offer.
Frequently Asked Questions
Can I short Axie Infinity on Binance?
Yes, you can short Axie Infinity on Binance. They have over 300 cryptocurrencies on offer and specialise in the crypto market. They also have a great app and competitive fees.
About Axie Infinity
Axie Infinity is an online trading and battling platform that uses blockchain technology. It is owned and operated in part by its users.
Axie Infinity was inspired by popular games like Pokemon, Tamagotchi and Tamagotchi. Players can collect, breed and raise token-based creatures known under the name Axies.
These Axies are available in many different forms. There are over 500 parts to choose from, including animal, reptile, bird and bug parts. There are four types of rarity: rare, uncommon, ultra rare, and legendary. Each class can have parts from any type. This makes Axies highly varied and often unique.
Each Axie can be entered in 3v3 battles. The winner team will gain more experience (exp), which can be used for levelling up Axies' stats or evolving their body parts. These Axies are able to be bred together to produce unique offspring which can then be used or sold on Axie's marketplace.
Axie Infinity Shards is the Axie Infinity ecosystem's unique governance token. These can be used for participation in key governance votes.
Each Axie has six of the hundreds possible body parts. Each one of these potential body parts can be used to create their own battle moves. This allows for a wide range of Axies. A majority of Axies have very weak statistics while the best combinations can produce incredible stats.
To help manage the Axies' population, you can only breed each Axie seven times.
Axie Infinity offers a mating hub that allows players to search for the perfect match to breed their Axie. This will ensure that they produce rare and powerful offspring. You will need Small Love Potion (SLP), tokens, and ETH to breed Axies.
AXS token holders can now stake their tokens and receive regular rewards. AXS token owners will not be able to use their stakeable assets to get regular rewards. Instead, they will have to vote and play to claim the rewards.
Related Posts: