Quick summary: Our recommendation is to use eToro to short dYdX. They have the most popular cryptocurrencies on offer, great support, and have an easy system for shorting cryptocurrencies in general.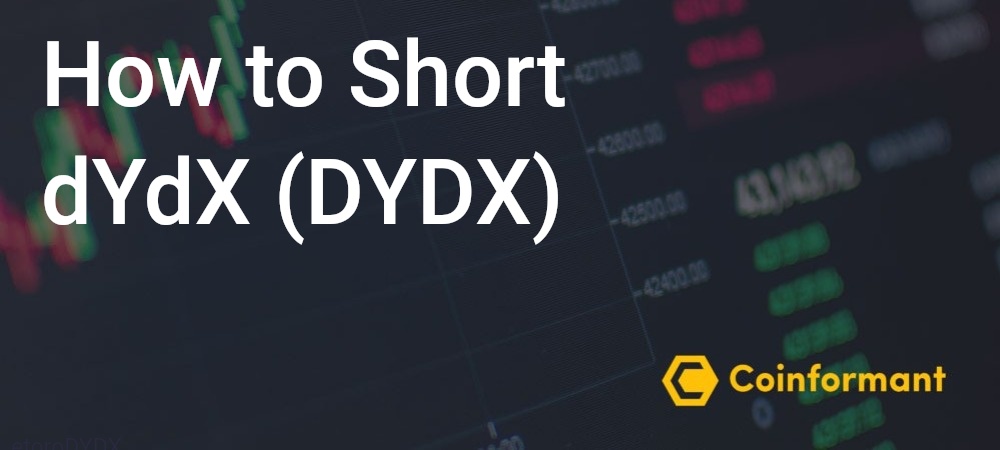 While there are a lot of options out there for buying DYDX, shorting is a different story. Luckily for us here in Australia, we do have a few crypto brokers and exchanges that allow for CFDs and shorting.
One of those brokers is eToro, which we'll be using for this guide. Let's get started!
How to Short dYdX in Australia
A quick recap first on what shorting actually is: The main objective of shorting or short selling is to make a profit (of course). The idea is to sell a stock/cryptocurrency hoping it will drop in value so you can buy it back later for cheaper, thus creating a net profit.
Shorting dYdX can be done in 4 easy steps:
1. Choose a cryptocurrency exchange
As mentioned before, for this guide we'll be using eToro as they offer the ability to short the most common cryptocurrencies.
You can, of course, use any other crypto broker to follow along, they all work very similarly.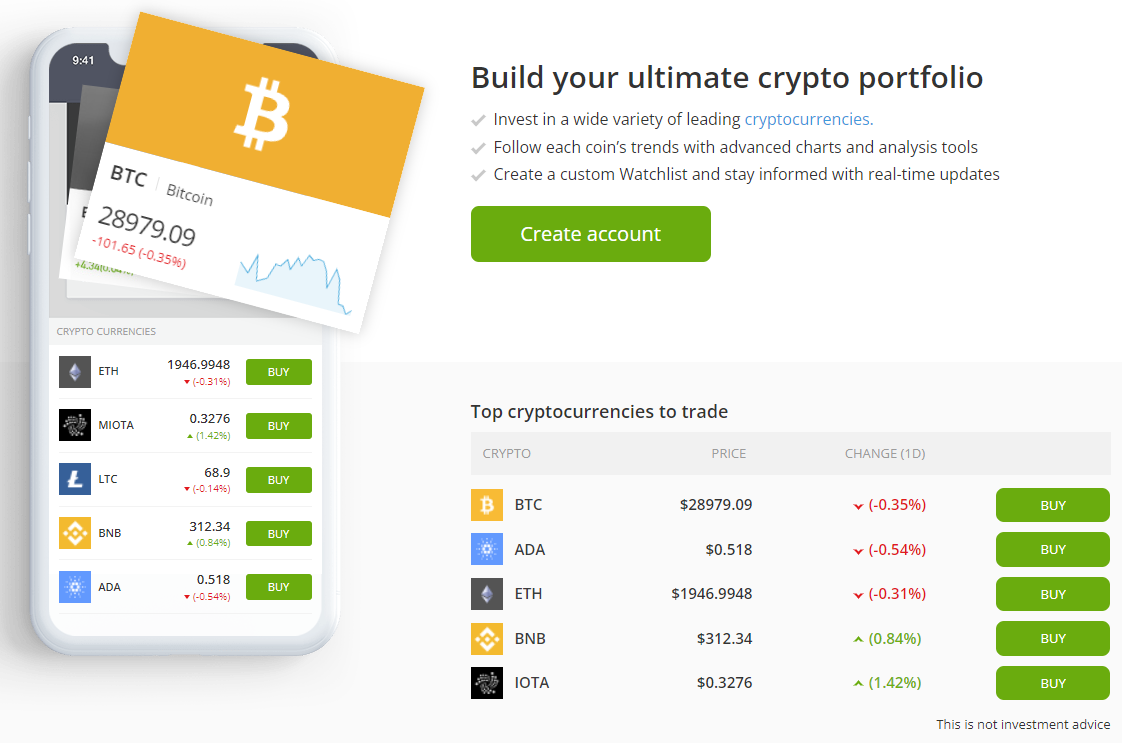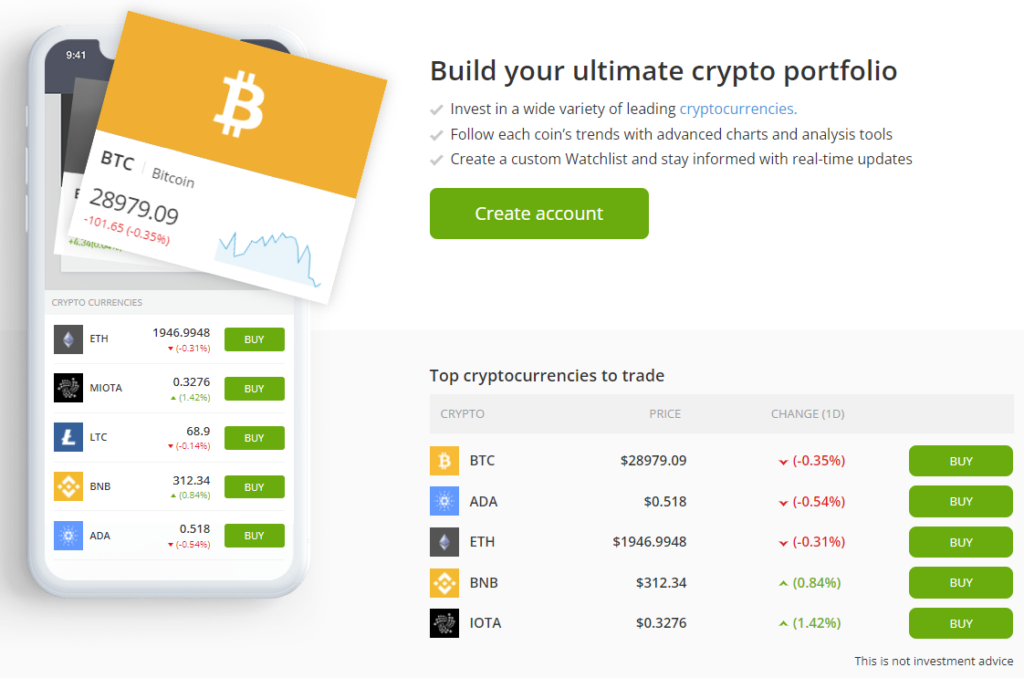 2. Create an account on the cryptocurrency trading platform
Let's start with just signing up with eToro.
The sign-up process is very quick and easy, as is the verification that needs to be completed afterwards so you can get started.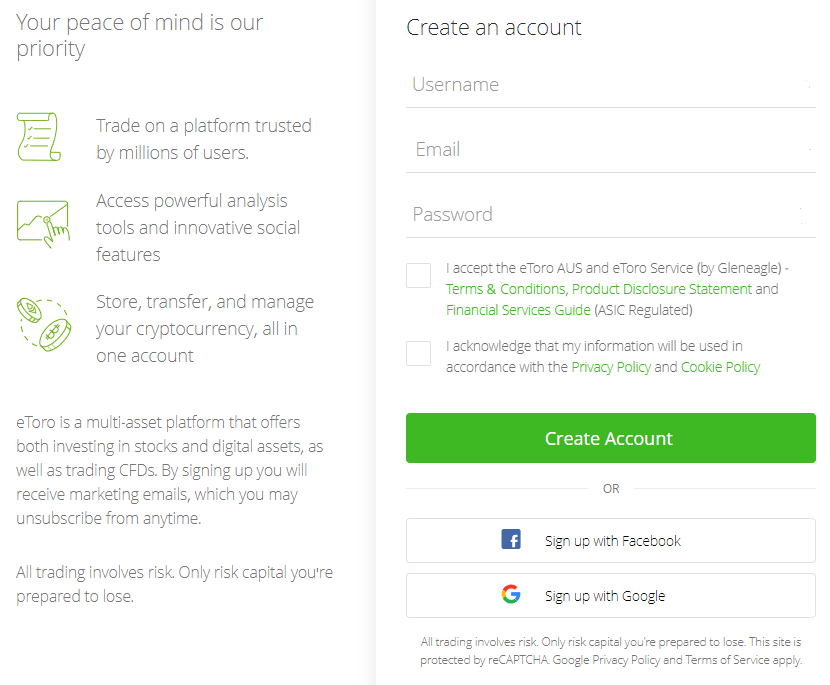 3. Funding your eToro account
Next is funding your account. You have several options when it comes to depositing AUD into your eToro Account. These include a bank transfer, credit card, debit card, PayPal, and more.
4. Short dYdX
Now for the actual shorting:
Starting off at the search bar at the top, find dYdX by entering the name or symbol.
Then on the crypto page/section, on the right side, hit the TRADE button to enter the trading interface.
At the top of the trading interface: Click on sell to short sell the stock.
Enter the amount for which you want to sell dYdX and click on "Open Trade".
Once you're ready to close the trade, hopefully when the value of dYdX has dropped, go to your Portfolio, find the dYdX trade, and click on the red cross to close the trade.
If your assumption/prediction was right, then the profit will be added to your account after closing the trade. If you were wrong on the other hand, you'll incur a loss which will be debited from your eToro account.
Congratulations, now you know how to short dYdX!
Disclaimer: Trading, investing, and dealing with digital and cryptocurrencies might involve a lot of risks. Their prices are volatile and performance is unpredictable. Their past performance is no guarantee of future performance.
Affiliate Disclosure: This site is supported by its users. We may receive commissions for purchases made through the links on our site. This does not impact our reviews, guides or comparisons.
Where to Short dYdX (DYDX)
Aside from eToro, the other major exchange you can use is Binance.
While Binance tends to be a bit more complex compared to eToro, they do have more cryptocurrencies on offer.
Frequently Asked Questions
Can I short dYdX on Binance?
Yes, you can short dYdX on Binance. They have over 300 cryptocurrencies on offer and specialise in the crypto market. They also have a great app and competitive fees.
About dYdX
DYDX is the governance token for layer 2 of the eponymous, non-custodial, decentralized cryptocurrency trading platform. It helps facilitate layer 2 operations and allows liquidity providers, traders and partners to help define the protocol's future.
Token holders can propose changes to the layer 2 of the dYdX and have the opportunity to make a profit through token staking.
Starkwire's StarkEx scale engine is layer 2. Layer 2 allows cross-margined perpetuals to be traded on the platform. dYdX can increase transaction speeds, reduce gas costs, lower trading fees and lower minimum trade size on the protocol thanks to its scaling solution.
dYdX is an open-source platform featuring smart contract functionality. It allows users to lend, borrow, and trade cryptocurrency assets. Although spot trading is possible on dYdX's platform, the main focus of the platform lies on derivatives and margin trades.
The cryptocurrency exchange was established in 2017 with $10 million of seed venture capitalist funding. It went live in 2019 DXDY token Initial coin offerings (ICO) were held on September 9th, 2021.
dYdX is an exchange for cryptocurrency that combines financial tools with decentralization. The platform allows margin trading, which is a financial product that allows investors increase their exposure to digital assets via leverage. dYdX allows users to place funds in their accounts as part of a trade. Cross-margin makes use of all assets a trader maintains on the platform. Perpetuals are a type of futures contract with no predetermined selling date and can be traded on the dYdX platform. The exchange currently offers 25x leverage for synthetic assets, with no expiry.
After depositing funds to the account, dYdX members automatically start to earn interest as their assets are added into the global lending pool that is specific to each cryptocurrency. By ensuring that all borrowers have sufficient collateral, the platform provides security to lenders. Borrowing from dYdX allows users to immediately acquire any asset that is available through the platform. They can also use funds in their possession as collateral to secure the loan. Unlike automated market makers such Uniswap which have an orderbook architecture, dYdX features an orderbook architecture.
dYdX Layer 2 increases network scalability through the use of zkSTARKS, a form zero-knowledge rollingup. The technology is able to verify transactions and receive proofs. These proofs then get sent back to the Blockchain, where they can be verified by a smart Contract. zkSTARKS is a way to remove complex computations from the mainnet, without sacrificing decentralization.
Together with trading and liquidity provider reward rewards, dYdX provides retroactive mining benefit, which allows the platform show appreciation to its users and incentivizes them to trade using layer 2 protocol. Holders have the option to stake their tokens into dYdX's liquidity and safety pool. The platform's safety pool acts as a safety net for any shortfall events, but the liquidity pool is designed to attract top-quality market players.
Related Posts: