Quick summary: Our recommendation is to use eToro to short Fantom. They have the most popular cryptocurrencies on offer, great support, and have an easy system for shorting cryptocurrencies in general.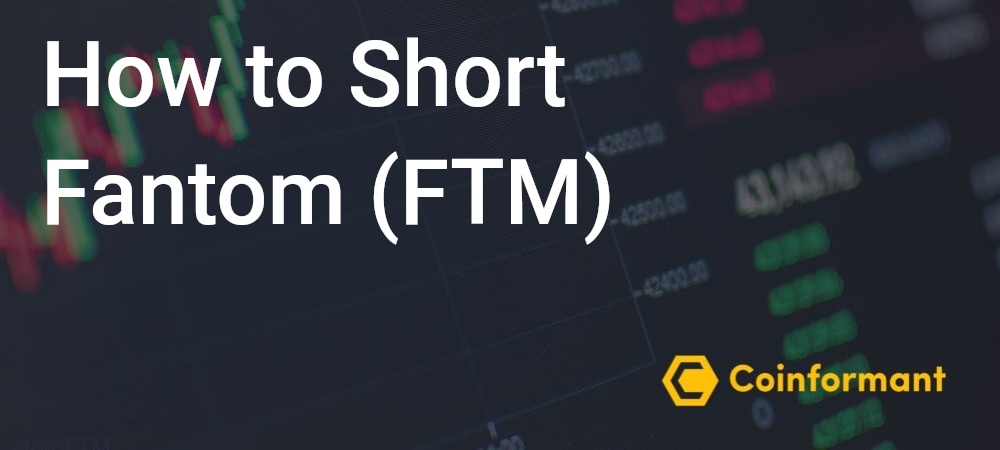 While there are a lot of options out there for buying FTM, shorting is a different story. Luckily for us here in Australia, we do have a few crypto brokers and exchanges that allow for CFDs and shorting.
One of those brokers is eToro, which we'll be using for this guide. Let's get started!
How to Short Fantom in Australia
A quick recap first on what shorting actually is: The main objective of shorting or short selling is to make a profit (of course). The idea is to sell a stock/cryptocurrency hoping it will drop in value so you can buy it back later for cheaper, thus creating a net profit.
Shorting Fantom can be done in 4 easy steps:
1. Choose a cryptocurrency exchange
As mentioned before, for this guide we'll be using eToro as they offer the ability to short the most common cryptocurrencies.
You can, of course, use any other crypto broker to follow along, they all work very similarly.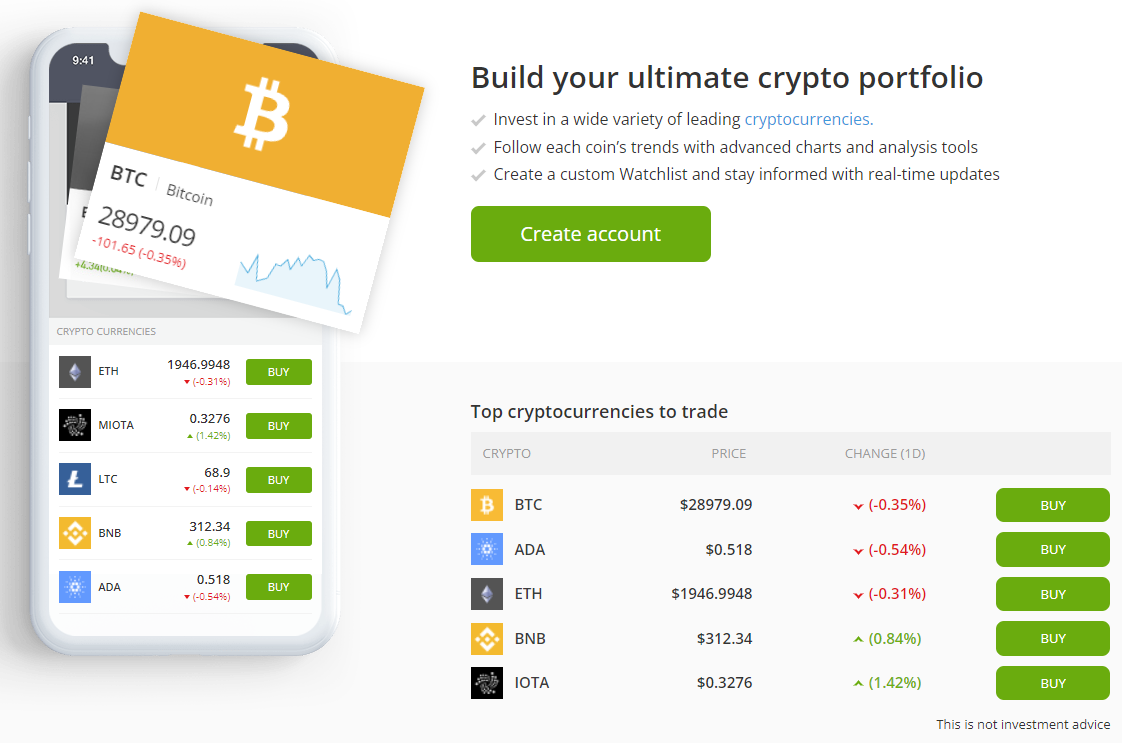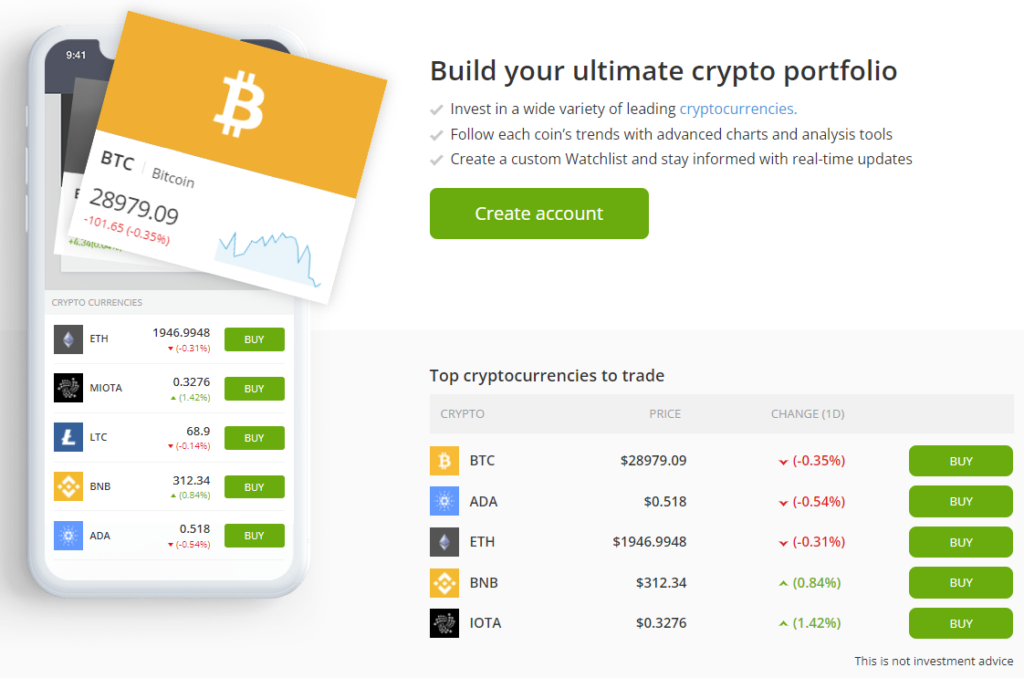 2. Create an account on the crypto trading platform
Let's start with just signing up with eToro.
The sign-up process is very easy, as is the verification that needs to be completed afterwards so you can get started.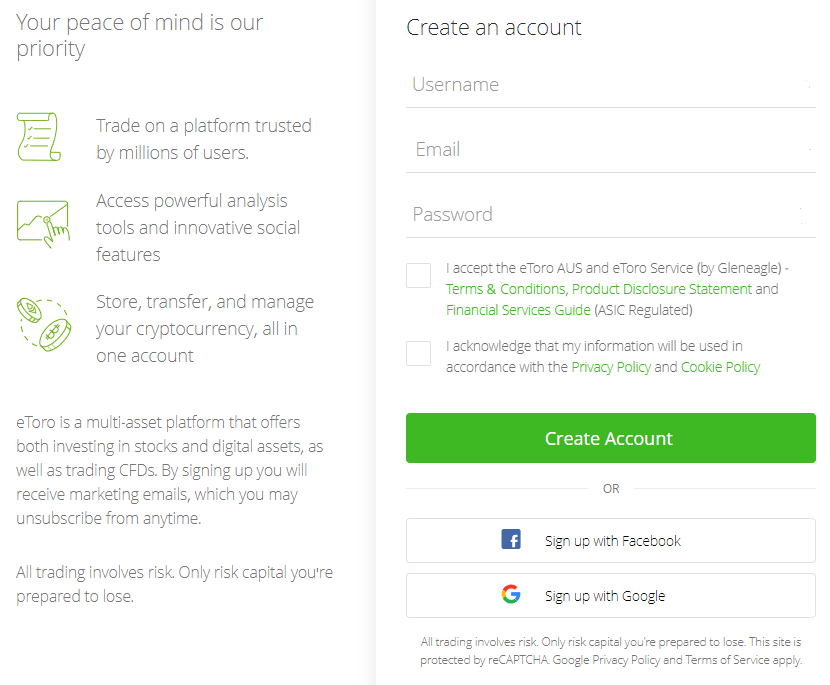 3. Funding your account
Next is funding your account. You have several options when it comes to depositing AUD into your eToro Account. These include a bank transfer, credit card, debit card, PayPal, and more.
4. Short Fantom
Now for the actual shorting:
Starting off at the search bar at the top, find Fantom by entering the name or symbol.
Then on the crypto page/section, on the right side, hit the TRADE button to enter the trading interface.
At the top of the trading interface: Click on sell to short sell the stock.
Enter the amount for which you want to sell Fantom and click on "Open Trade".
Once you're ready to close the trade, hopefully when the value of Fantom has dropped, go to your Portfolio, find the Fantom trade, and click on the red cross to close the trade.
If your assumption/prediction was right, then the profit will be added to your account after closing the trade. If you were wrong on the other hand, you'll incur a loss which will be debited from your eToro account.
Congratulations, now you know how to short Fantom!
Disclaimer: Trading, investing, and dealing with digital and cryptocurrencies might involve a lot of risks. Their prices are volatile and performance is unpredictable. Their past performance is no guarantee of future performance.
Affiliate Disclosure: This site is supported by its users. We may receive commissions for purchases made through the links on our site. This does not impact our reviews, guides or comparisons.
Where to Short Fantom (FTM)
Aside from eToro, the other major exchange you can use is Binance.
While Binance tends to be a bit more complex compared to eToro, they do have more cryptocurrencies on offer.
Frequently Asked Questions
Can I short Fantom on Binance?
Yes, you can short Fantom on Binance. They have over 300 cryptocurrencies on offer and specialise in the crypto market. They also have a great app and competitive fees.
About Fantom
Fantom is a smart contract platform for directed acyclic graphs (DAG), which provides decentralized financial (DeFi) services to developers via its own unique consensus algorithm.
Fantom and its token FTM will work together to solve the problems associated with smart contract platforms. This includes speed of transactions, which developers claim they have reduced to below two seconds.
The Fantom Foundation is responsible for overseeing the Fantom product offerings. It was created with the launch in December 2019 of OPERA (Fantom's mainnet), by Fantom.
Fantom is an open source decentralized smart contract platform that allows DApps and digital assets to be created. It was developed as an alternative for Ethereum. Fantom's goal is to overcome the limitations and balance three components: security, decentralization, and scaling. The project includes tools to make integration easier for existing DApps.
Fantom is a Layer-1 crypto that uses a consensus mechanism and an independent layer, Lachesis. This allows for DeFi and other related services on smart contracts. Lachesis is also used to provide security for other layers such as Opera, Fantom's EVM compatible smart contract chain. The long-standing mission of the project was to "grant compatibleity between all transaction body around the globe."
Fantom is known for its high performance and efficient transaction processing. This means that transactions can be processed in thousands every second and are settled within a matter of seconds. The transaction cost is also fractions of cents per transaction. Fantom is therefore more scalable, but also less expensive.
The ecosystem is built on two technologies: Opera protocol and Lachesis protocol.
The core consensus layer, Lachesis protocol, secures Fantom network through transaction speed and security.
Lachesis is an aBFT-based consensus engine that employs a directed acyclic diagram (DAG). The way it works is that network data can be processed in different time frames and the network filters the participants. Only one third are allowed due to malicious or erroneous behavior.
Fantom's Asynchronous Byzantine Fail Tolerant, (aBFT), Proof of-Stake (PoS), consensus mechanism is designed to ensure maximum efficiency and security. The PoS mechanism by Fantom is leaderless. There are no leaders of blocks or participants. Anyone can join (or leave!) the network of nodes at any moment.
Lachesis has the following key characteristics: near-instant resolution, leaderlessness, Byzantine fault tolerance, and near-instant completion.
Opera is Fantom's application development layer. Fantom also provides permissionless and open source hosting DApps. Fantom offers a complete set of smart contracts capabilities thanks to EVM integration and Solidity programming language support. This allows users to seamlessly interact to Ethereum platforms while still enjoying the transaction efficiency of Fantom.
Opera employs a PoS model with leaderless validators. The Fantom Foundation found that eliminating block leaders increases network security.
Fantom not only allows you to make fast, secure, and cheap payments, but also offers on-chain governance. Users can vote using FTM tokens (one token equals 1 vote). The features include the ability for users to indicate their agreement or disagreement on a scale ranging from 0 up to 4.
FTM is Fantom's native utility PoS token. It powers the ecosystem. FTM can be used to pay network fees, payments, stake, and governance. FTM is the backbone for transactions. It allows fees to be collected and staking activities to take place, as well the user rewards that these latter represent.
Related Posts: