Quick summary: Our recommendation is to use eToro to short IOTA. They have the most popular cryptocurrencies on offer, great support, and have an easy system for shorting cryptocurrencies in general.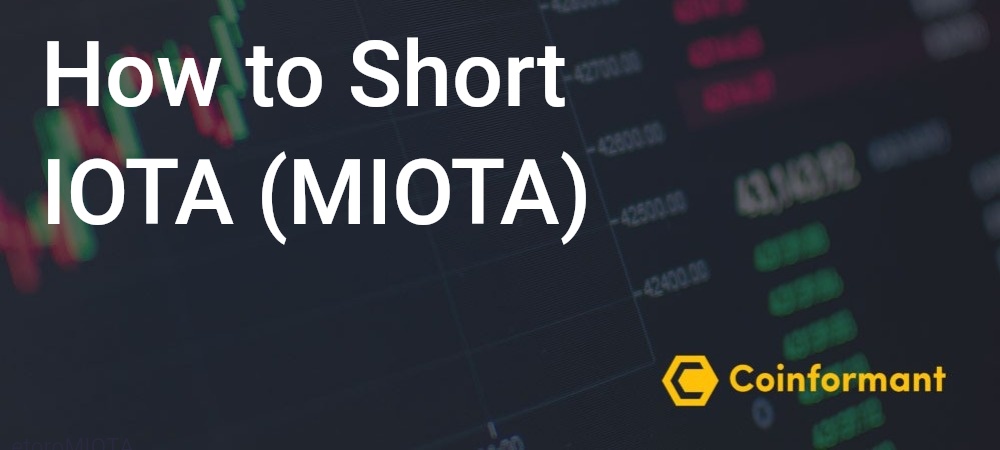 While there are a lot of options out there for buying MIOTA, shorting is a different story. Luckily for us here in Australia, we do have a few crypto brokers and exchanges that allow for CFDs and shorting.
One of those brokers is eToro, which we'll be using for this guide. Let's get started!
How to Short IOTA in Australia
A quick recap first on what shorting actually is: The main objective of shorting or short selling is to make a profit (of course). The idea is to sell a stock/cryptocurrency hoping it will drop in value so you can buy it back later for cheaper, thus creating a net profit.
Shorting IOTA can be done in 4 easy steps:
1. Choose a cryptocurrency exchange
As mentioned before, for this guide we'll be using eToro as they offer the ability to short the most common cryptocurrencies.
You can, of course, use any other crypto broker to follow along, they all work very similarly.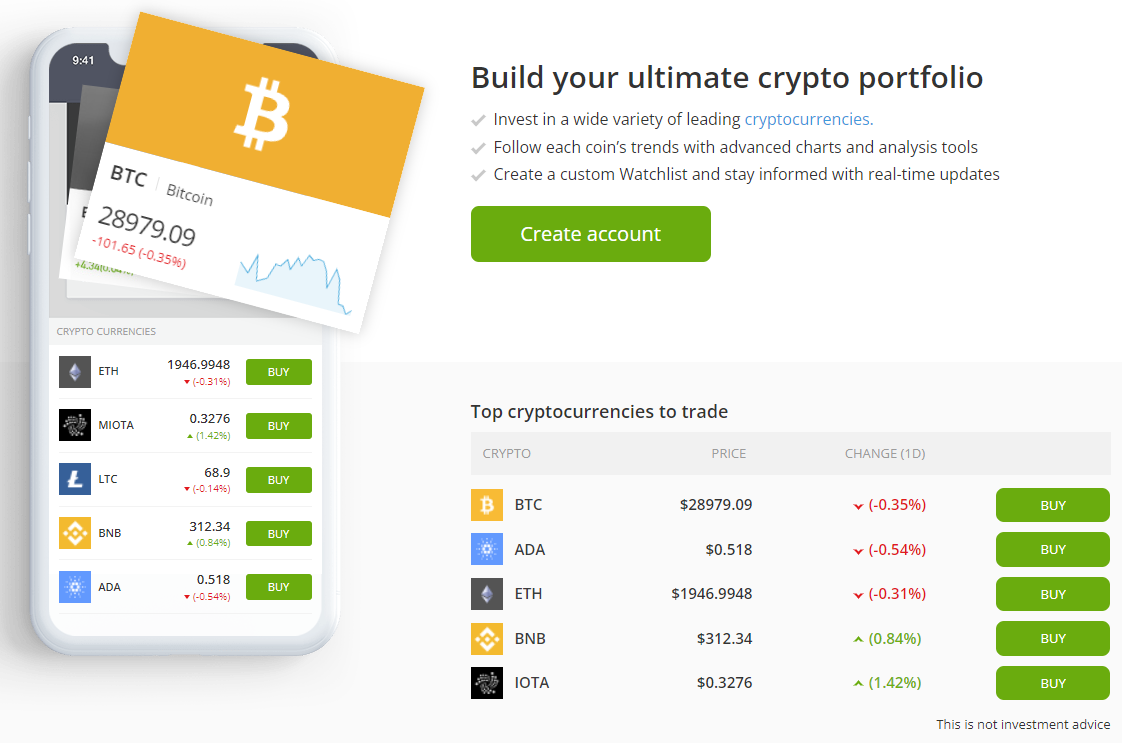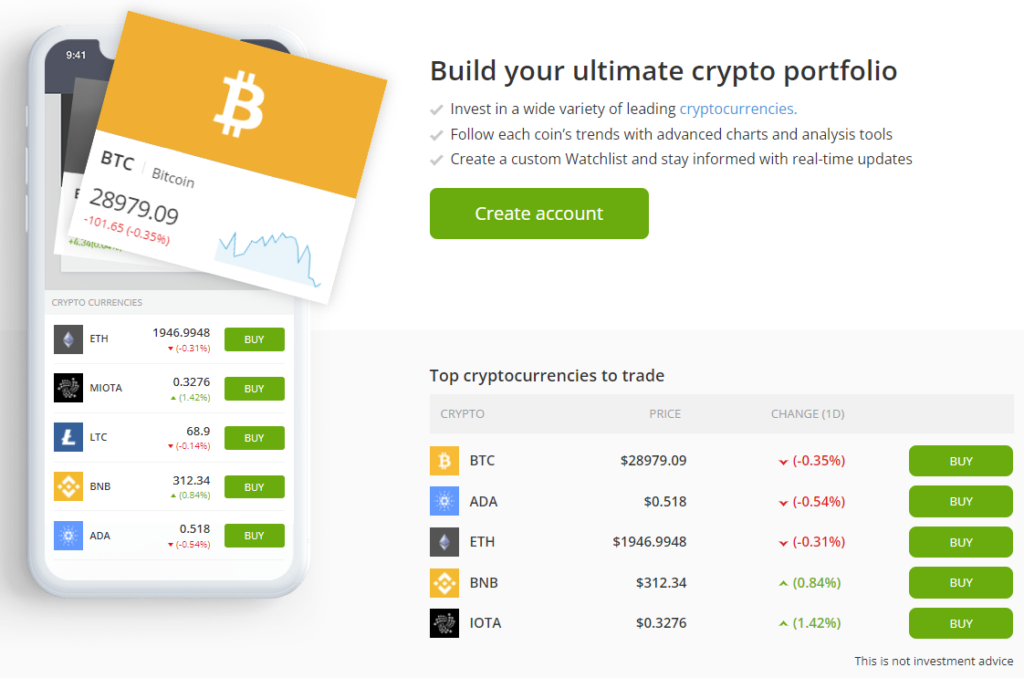 2. Create an account on the crypto exchange
Let's start with just signing up with eToro.
The sign-up process is very quick, as is the verification that needs to be completed afterwards so you can get started.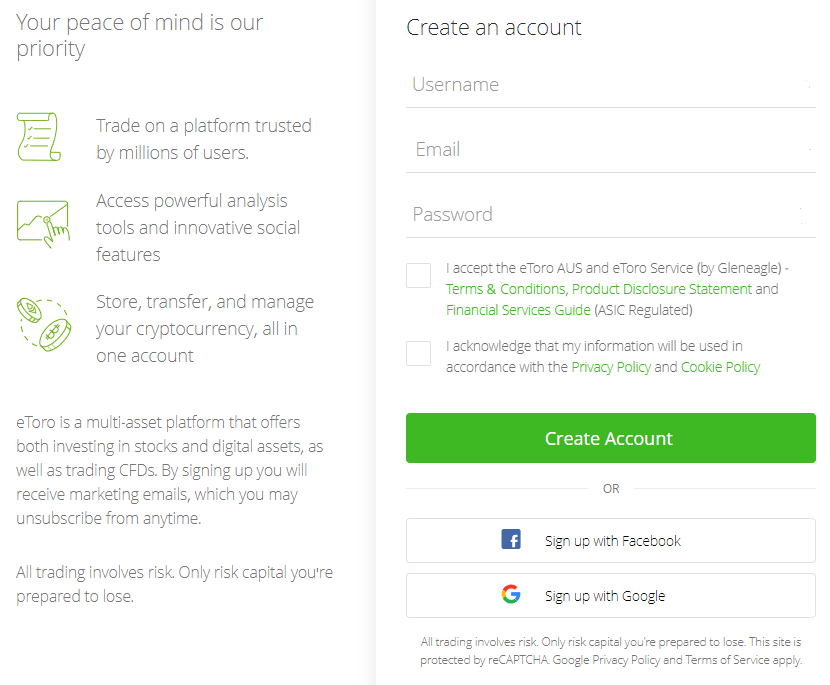 3. Funding your account
Next is funding your account. You have several options when it comes to depositing AUD into your eToro Account. These include a bank transfer, credit card, debit card, PayPal, and more.
4. Short IOTA
Now for the actual shorting:
Starting off at the search bar at the top, find IOTA by entering the name or symbol.
Then on the crypto page/section, on the right side, hit the TRADE button to enter the trading interface.
At the top of the trading interface: Click on sell to short sell the stock.
Enter the amount for which you want to sell IOTA and click on "Open Trade".
Once you're ready to close the trade, hopefully when the value of IOTA has dropped, go to your Portfolio, find the IOTA trade, and click on the red cross to close the trade.
If your assumption/prediction was right, then the profit will be added to your account after closing the trade. If you were wrong on the other hand, you'll incur a loss which will be debited from your eToro account.
Congratulations, now you know how to short IOTA!
Disclaimer: Trading, investing, and dealing with digital and cryptocurrencies might involve a lot of risks. Their prices are volatile and performance is unpredictable. Their past performance is no guarantee of future performance.
Affiliate Disclosure: This site is supported by its users. We may receive commissions for purchases made through the links on our site. This does not impact our reviews, guides or comparisons.
Where to Short IOTA (MIOTA)
Aside from eToro, the other major exchange you can use is Binance.
While Binance tends to be a bit more complex compared to eToro, they do have more cryptocurrencies on offer.
Frequently Asked Questions
Can I short IOTA on Binance?
Yes, you can short IOTA on Binance. They have over 300 cryptocurrencies on offer and specialise in the crypto market. They also have a great app and competitive fees.
About IOTA
IOTA is the distributed ledger for Internet of Things. Secure data transfer and microtransactions are the first ledger to offer this feature. Quantum proof. IOTA is an innovative new open-source distributed ledger. It does not use blockchain technology. Its revolutionary new quantum-proof protocol, the Tangle (pronounced "the Tangle"), provides unique new features, such as zero fees and infinite scalability. Fast transactions, secure data transfers, and fast transaction speeds are just some of its many benefits. IOTA's initial focus is to serve as the backbone of Internet-of-Things.
IOTA is a cryptocurrency with no transaction fees and no miners required to process transactions. Although it requires some computing power to submit a transaction to process, it is perfect for machines to use IOTA for a currency and distributed communication protocol in the Internet of Things ("IoT"). IOTA's main purpose is to fix some of the problems associated with Blockchain technology. This includes the fact that the larger the Blockchain (such Bitcoin), the slower it is to actually transfer funds and the more expensive it is.
The Blockchain's size is another problem. The more Blocks added, the longer it gets and the less computers that can mine it. BTC currently has a length of over 150GB, as is ETH. It would be impossible to mine Bitcoin if this volume were ten times larger. This makes them very centralized (top 2 Bitcoin mining pools hold about 56% of all hashing powers).
Related Posts: