Quick summary: Our recommendation is to use eToro to short Tezos. They have the most popular cryptocurrencies on offer, great support, and have an easy system for shorting cryptocurrencies in general.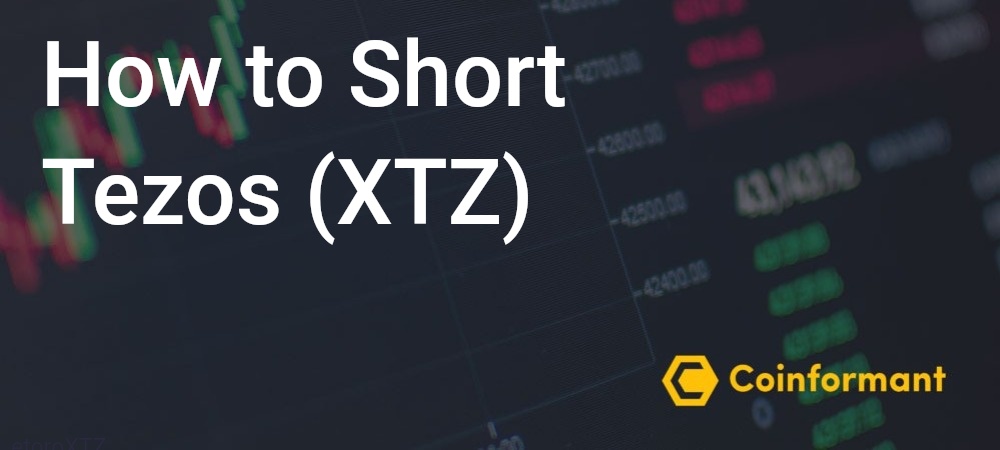 While there are a lot of options out there for buying XTZ, shorting is a different story. Luckily for us here in Australia, we do have a few crypto brokers and exchanges that allow for CFDs and shorting.
One of those brokers is eToro, which we'll be using for this guide. Let's get started!
How to Short Tezos in Australia
A quick recap first on what shorting actually is: The main objective of shorting or short selling is to make a profit (of course). The idea is to sell a stock/cryptocurrency hoping it will drop in value so you can buy it back later for cheaper, thus creating a net profit.
Shorting Tezos can be done in 4 easy steps:
1. Choose a crypto trading platform
As mentioned before, for this guide we'll be using eToro as they offer the ability to short the most common cryptocurrencies.
You can, of course, use any other crypto broker to follow along, they all work very similarly.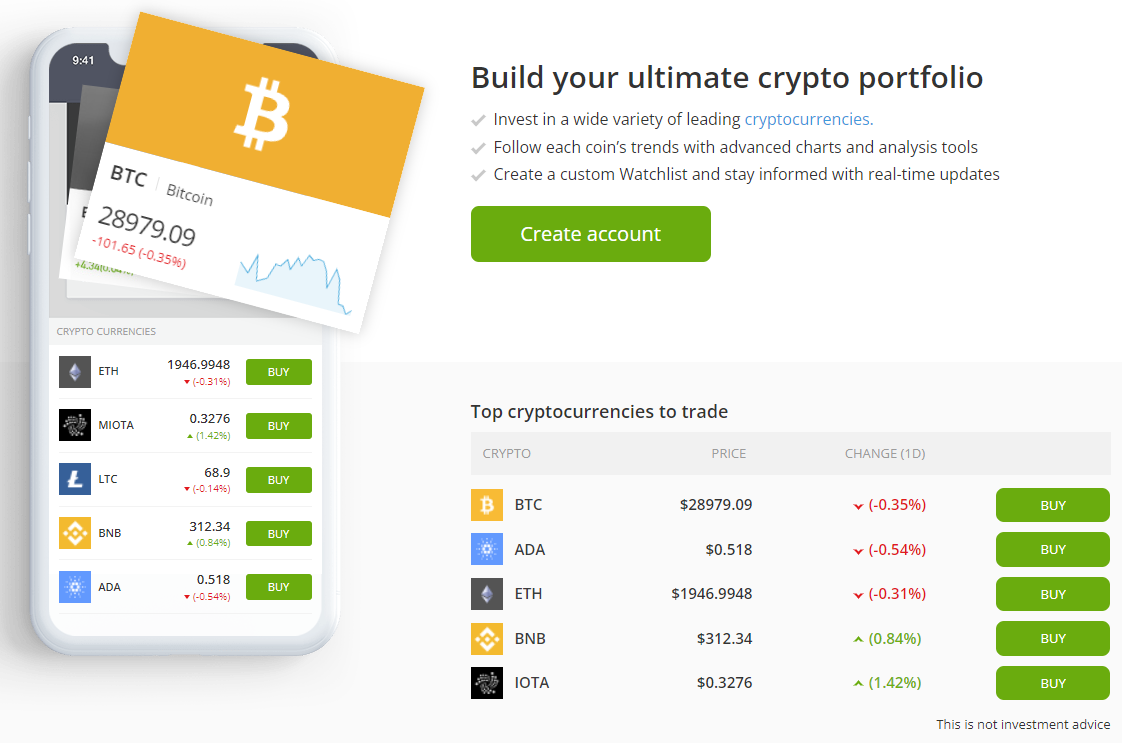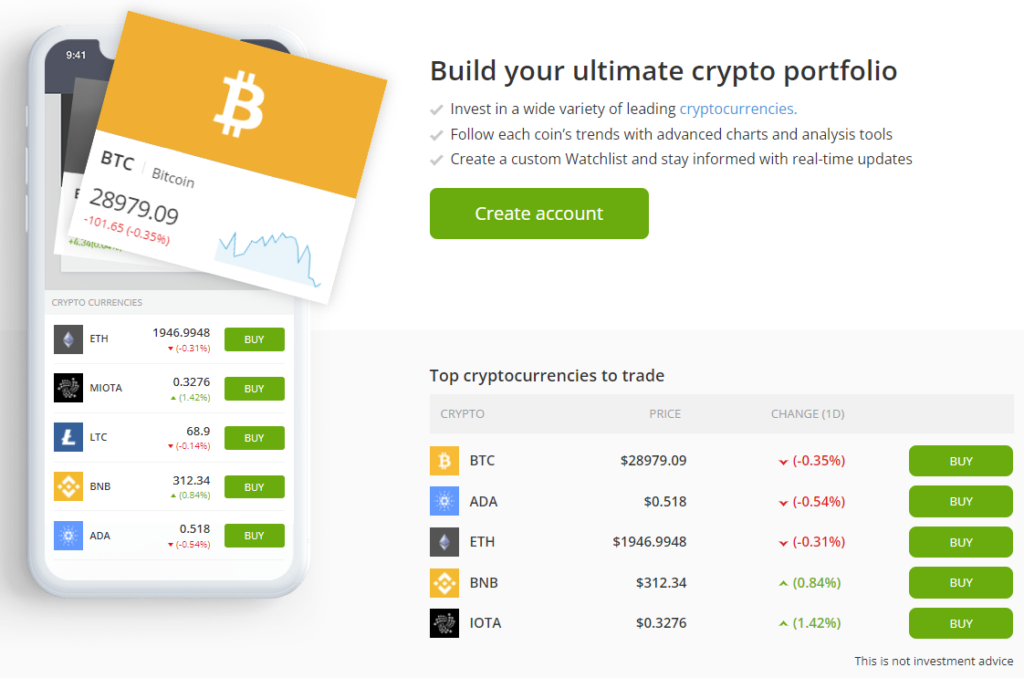 2. Create an account on the crypto trading platform
Let's start with just signing up with eToro.
The sign-up process is very easy and quick, as is the verification that needs to be completed afterwards so you can get started.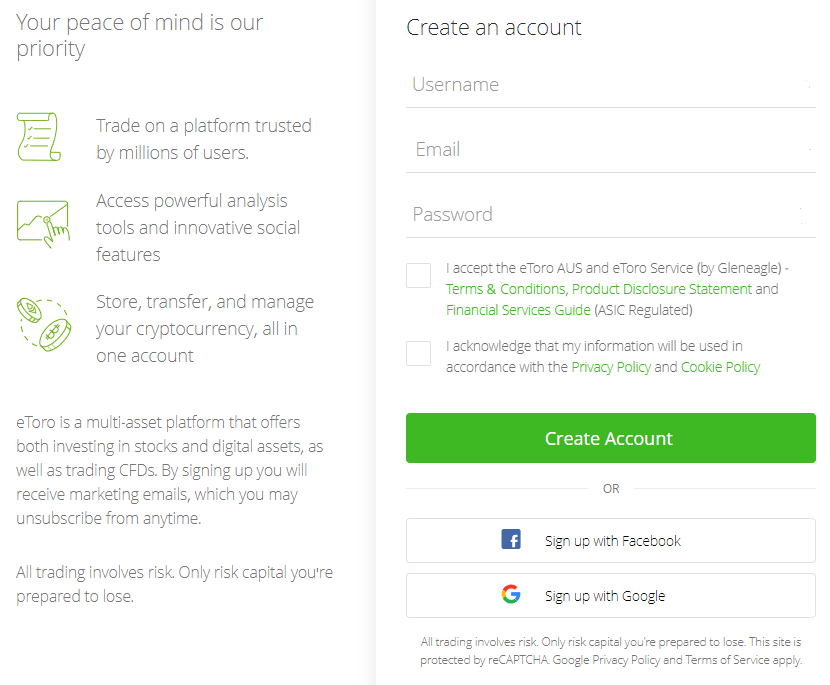 3. Funding your account
Next is funding your account. You have several options when it comes to depositing AUD into your eToro Account. These include a bank transfer, credit card, debit card, PayPal, and more.
4. Short Tezos
Now for the actual shorting:
Starting off at the search bar at the top, find Tezos by entering the name or symbol.
Then on the crypto page/section, on the right side, hit the TRADE button to enter the trading interface.
At the top of the trading interface: Click on sell to short sell the stock.
Enter the amount for which you want to sell Tezos and click on "Open Trade".
Once you're ready to close the trade, hopefully when the value of Tezos has dropped, go to your Portfolio, find the Tezos trade, and click on the red cross to close the trade.
If your assumption/prediction was right, then the profit will be added to your account after closing the trade. If you were wrong on the other hand, you'll incur a loss which will be debited from your eToro account.
Congratulations, now you know how to short Tezos!
Disclaimer: Trading, investing, and dealing with digital and cryptocurrencies might involve a lot of risks. Their prices are volatile and performance is unpredictable. Their past performance is no guarantee of future performance.
Affiliate Disclosure: This site is supported by its users. We may receive commissions for purchases made through the links on our site. This does not impact our reviews, guides or comparisons.
Where to Short Tezos (XTZ)
Aside from eToro, the other major exchange you can use is Binance.
While Binance tends to be a bit more complex compared to eToro, they do have more cryptocurrencies on offer.
Frequently Asked Questions
Can I short Tezos on Binance?
Yes, you can short Tezos on Binance. They have over 300 cryptocurrencies on offer and specialise in the crypto market. They also have a great app and competitive fees.
About Tezos
Tezos is a cryptocurrency created by Arthur Breitman (an ex-Morgan Stanley analyst). It is a smart-contract platform that is not involved in the mining of Tezos coins. It is a coin that supports major ideas such as self-amendment, on-chain governance, and other important concepts. It is an Ethereum-like cryptocurrency that hosts smart contracts. It allows its members to vote for improvements and fix any flaws. Each token holder can delegate their voting rights. The coin is based on a generic network shell that allows different consensus protocols and transactions.
The source code is executed on OCaml. This is a fast, flexible, and functional programming language. It should suit ambitious projects and their technical needs. Tezos' proof-of–stake consensus algorithm is distinct from the delegatedproof-of­stake (dPOS). They go by the title liquid proof­of­stake. Tezos' liquidproof-of-stake uses this to bridge the gap between security and decentralization while still being able take advantage of the benefits offered by delegated Proof-of-Stake. Tezos uses a process called "baking" to stake. Bakers who make deposits to this blockchain will get rewarded for signing up, publishing blocks, and other activities. Bad behavior will result in the forfeiture of deposits.
Baking refers to the act of signing and publishing new blocks in the chain. Bakers must have at minimum 8,000 XTZ to be eligible for delegate status. Bakers with additional delegated stake increase their chances of being selected for Endorser or Baker.
The Bakers for each block are selected randomly at the beginning of each cycle (4096 Blocks). Bakers get a 40 XTZ block reward for baking a single block.
To verify the final block baked, 32 Endorsers are selected randomly. Endorsers are awarded 1.25 XTZ each time they endorse a block.
Block rewards can be funded through protocol-defined inflation. Reward payments are set up so that the number and growth of XTZ tokens is approximately 5.5% each year. Annualized yield is 5.5% if all Tezos tokens have been delegated. About 78.8% of Tezos tokens were delegated as of May 2021. The 10% owned by Tezos Foundation makes the annualized yield approximately 5.8%.
Bakers and Endorsers are required to make a security deposit on each block they Bake or Endorse in order to guarantee honesty. This deposit is forfeited in the case of malicious activity like double baking or double endorsing blocks.
Tezos' main network was launched in 2018, despite delays caused by corporate governance disputes. Tezos planned to transform the network into a mainnet or a complete version. In one of its largest-ever initial coin offerings, the foundation also raised $232million in July 2017. This money was used to build the network as well as to issue a new type cryptocurrency to its supporters. The founders also stated in a blog that the network is currently using a new technology called blockchain. Unexpected issues could still affect the network.
Related Posts: