Independent Reserve Review for Australia 2022
Getting on the crypto train can be quite a daunting and tricky feat to do, and something can never get the full scope of because the industry moves at a nonbreaking pace. What was a great option six months ago might be as good as dirt today or tomorrow. Option paralysis is omnipresent when it comes to putting your foot down because it's impossible to research all the best Australian crypto trading platforms out there.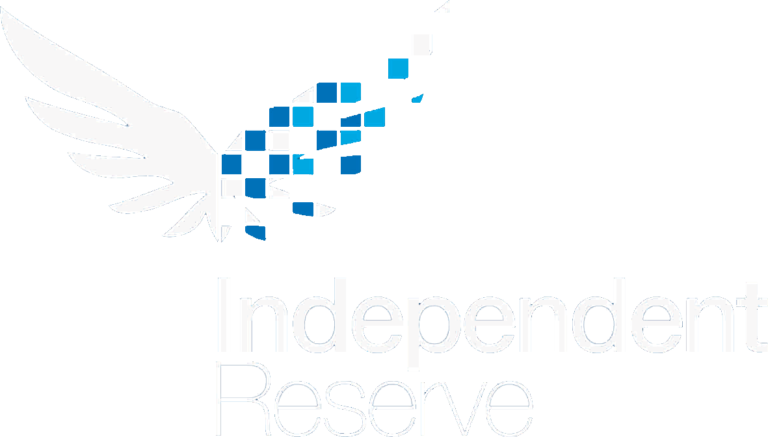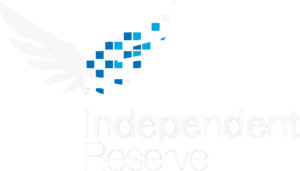 So naturally, people take a look at the most popular ones and either dive in or back off. While there is nothing wrong with this approach, there is almost always a platform or two on the outside that can offer more and better support for what you are after, whatever that might be.
This is because the most popular platforms tend to be all-encompassing – that's why they're popular. They can pertain to a lot of different types of users that have different needs and preferences.
Unless you need all the bells and whistles, which let's be honest, not many do, then an outskirt platform might be the way to go. Enter Australian crypto veteran, Independent Reserve. It may seem like a dark horse but we promise, this platform is not a one-trick pony.
About the Crypto Exchange
Founded by Adam Tepper and Adrian Przelozny, Independent Reserve was launched in 2013, in Sydney. It quickly became one of the leading crypto providers during its first year. This was largely due to the open approach that the company took, which proved to be a great move because most of the people were still unfamiliar with what cryptocurrency was and how it worked.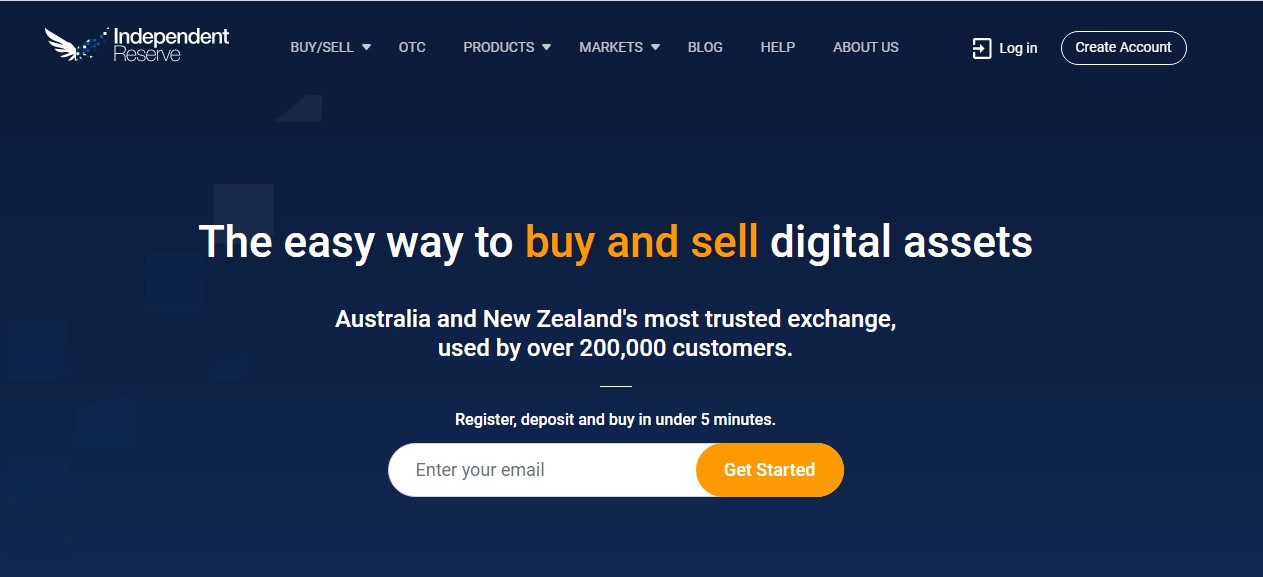 Instead of throwing unpronounceable terms and vague numbers around, the platform focused on interacting, educating, and providing value to their potential customers, or anyone that was curious, really.
In 2018, Independent Reserve developed its own blockchain hub that featured support for 24 different companies. Here clients and businesses were taught the crypto alphabet and the ways in which implementing blockchain technology and crypto can help grow their businesses. 
The accolades were soon to follow as in 2019, IR was rewarded with the Cryptocurrency Exchange of the Year award and became a member of the Australian Digital Commerce Association (ADCA).
Bitcoin and Other Supported Cryptocurrencies
The platform supports over 30 different cryptocurrencies, some of which are hard to come by on the Australian market. Users can buy/sell coins, stablecoins, and defi tokens such as Bitcoin (BTC), Bitcoin Cash (BCH), Ripple (XRP), Ethereum (ETH), Litecoin (LTC), Tether (USDT), OMG, LINK, USDC, ZRX, AAVE, EOS, as well as UNI. Crypto-to-crypto trades are supported as well.
In order to get started on IR, users must register for and verify an account first. Fiat deposits are available in Australian dollars (AUD), New Zealand dollars (NZD), and US dollars (USD). 
Payment Methods
Independent Reserve provides users with the option to connect their bank accounts or use bank transfers through the Osko system, utilizing the platform's PayID feature and debit cards when it comes to payments. Credit cards are not supported at the moment.

Transfer providers include Electronic Funds Transfer or EFT, which can take up to 48 hours in order to process, and services such as SWIFT, POLi, and Osko that provide a unique referral code on instant swaps.
Trading Fees and Limits
Independent Reserve provides a gradual trading fee system. Trading fees lower as trading volumes increase. For trading volumes under $100,000 AU in a span of 30 days, users are subject to a 0.5% trading fee. However, this number drops to 0.02% on high-volume trades.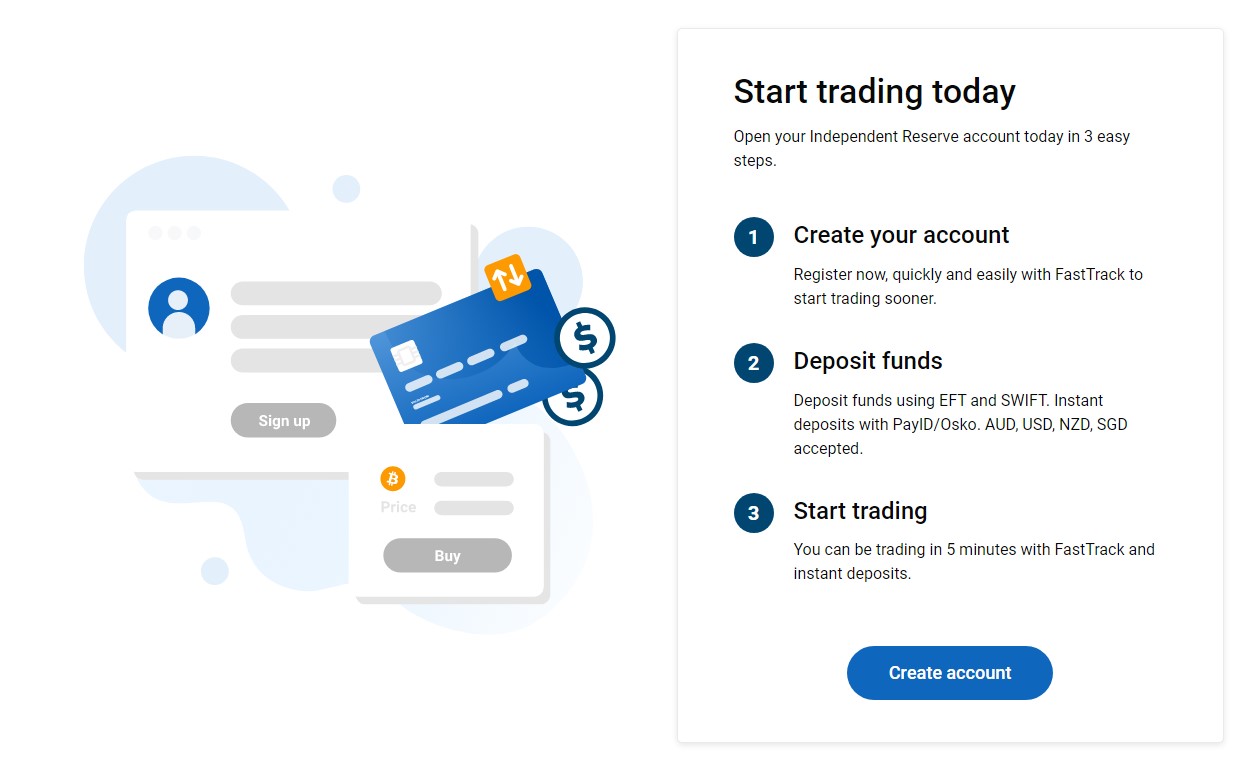 The fees are also closely tied to the fiat depositing methods. EFT deposits for sums above $100 come at no fees but everything below that has a $0.99 processing fee. OSKO employs no fees for deposits that go beyond $1,000 but administers a flat $2.50 fee on deposits that are less than $1,000 as well as a $15 fee on International deposits. Should users want to deposit crypto instead of fiat currencies, then there are no fees to be had. 
When it comes to withdrawing funds. Australian traders are subject to a flat $1.5 withdrawal fee on a per order basis, and international traders are hit with a whopping $20. Should you want to withdraw your assets as crypto then the fees vary based on the currency in question, which you will find listed on the platform's official website, independentreserve.com.
Trading Features
Independent Reserve provides a fair amount of trading services that offer an OTC (over-the-counter) trading desk that pertains to institutions that deal in large volume orders at no slippage. The platform also offers the option of connecting with one of their IR crypto experts should you require a chaperone. 
IR has the option for registering an SMSF (Self-Managed Super Fund) account as well as a native crypto savings wallet. The platform ensures all funds and provides a Crypto Tax Estimator which makes it easy for users to calculate their taxes.

Customer Support
The platform makes it simple and easy to get in touch should you require help or information. Users can reach out to IR's support team by contacting them directly from the embedded support screen. They can also open a support ticket and communicate with the platform's support team via email.
On top of that, Independent Reserve has an extensive FAQ library where users will likely come across the solutions for their problems and will be able to find answers to most of the questions.
Security
Independent Reserve features an advanced and stable security system. The platform stores all sensitive data in Tier-3 data centers, ensuring no data loss, even if two of them break down at the same time, which is highly unlikely, to begin with. Private keys are stored in cold storage and are accessed by biometric authentication. 

By performing regular KYC checks on all new users, IR makes life difficult for spammers or hackers as they need to provide a verifiable government-issued ID in order to create an account. The platform has a withdrawal IP address whitelist. So if a new address appears out of nowhere, asking to withdraw funds in your name they will be immediately shut down.
Users should always make use of the two-factor authentication feature, which is an additional security layer allowing them to manually approve each login to their account via an SMS code or Google Authenticator.
Pros:
Cons:
Fewer cryptocurrencies on offer
Frequently Asked Questions
Are Cryptocurrencies Subject to Taxes in Australia?
Cryptocurrencies are taxed across the whole of Australia because the state recognizes them as property. Any profits that come as a result of crypto sales and trades fall under Capital Gain Tax (CGT) jurisdiction. Having a verifiable record of your cryptocurrency assets is a good idea.
Does Independent Reserve Have a Mobile App?
Yes. Users can get the IR mobile app on both Android and iOS devices. The app is basically their desktop platform in pocket size, as it has all of the platform's features and supports all trading options.
In Closing…
Independent Reserve has proven time and again that it can trade punches with the best international cryptocurrency trading platforms, such as crypto staples Binance and Coinbase. The fact that it isn't as popular doesn't negate the fact that it offers low fees on trades and deposits, provides a deep liquidity pool, an OTC desk, state-of-the-art security, and fantastic customer care. Regardless if users just want to buy Bitcoin or go for the whole nine years, this dark horse should be on their ticket.