Kraken vs Bittrex for 2023
Our quick summary: The main difference between Kraken and Bittrex is that Kraken offers greater benefits overall. Kraken provides better customer service and smoother user, and it is more user-friendly.
Kraken also offers tighter security with a Global Settings Time Lock, API key permission, and a two-factor authentication. Even with all these advantages, it doesn't mean that Bittrex is not a good choice. In fact, Bittrex has lower fees compared to Kraken.
But overall, we still prefer Kraken than Bittrex.
The invention of Bitcoin and blockchain technology has brought about a revolutionary change in the finance world, with tons of people investing in digital assets.
However, Bitcoin hasn't been the only cryptocurrency around for a while now. In fact, there are many cryptocurrencies available on the market, such as Gemini, Poloniex, Coinbase, Monero, and many others and you can trade them on cryptocurrency exchange platforms. Now, to choose an exchange platform, it's important for you to understand the key features of the best crypto platforms.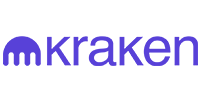 VS

In this article, we'll make an in-depth comparison between two popular exchanges: Kraken and Bittrex. You'll learn about the history of the two platforms, their individual features, and their pros and cons.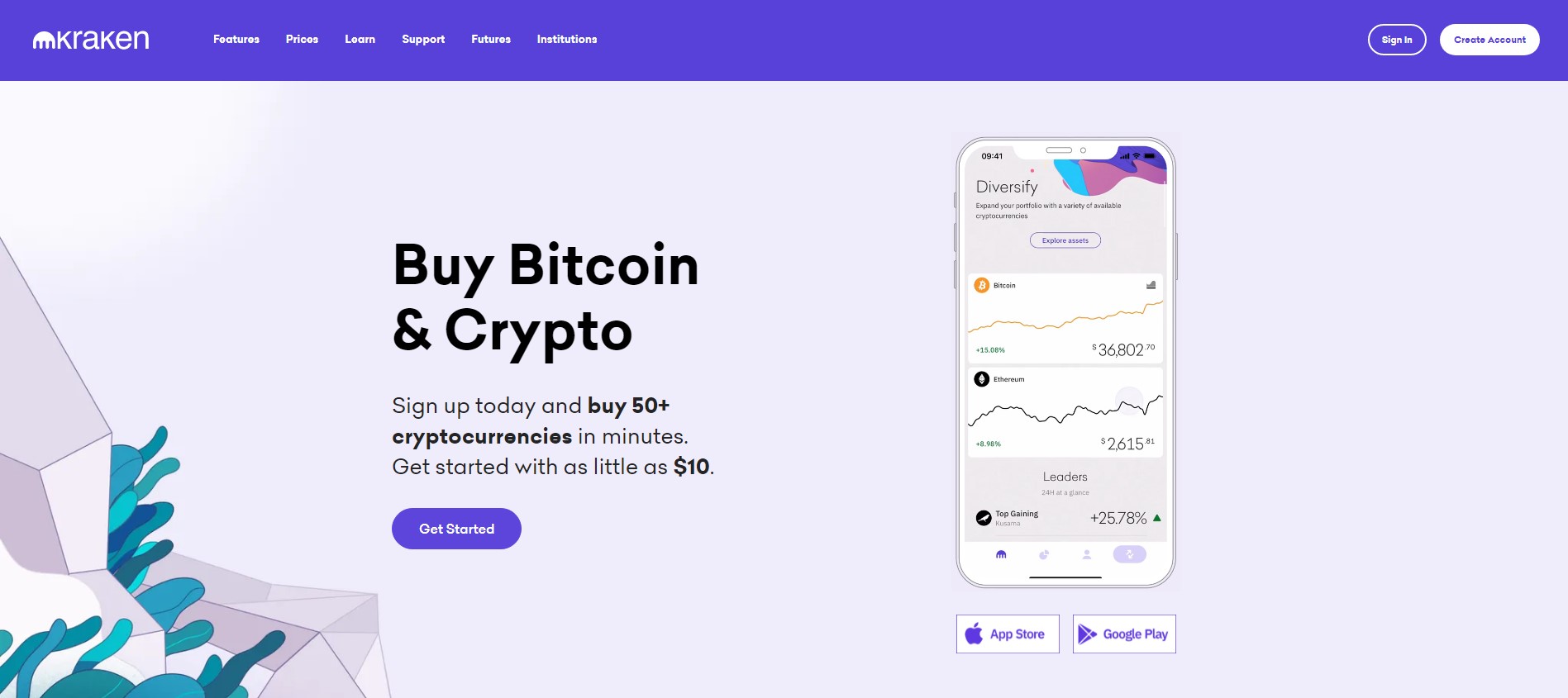 Pros:
Provides two-factor authentication, API key permission, and a Global Settings Time Lock
Stores customers' funds in hot and cold wallets
Available live chat 24/7 and a resourceful support center
Offers fiat deposits and withdrawals
Low trading fees
Cons:
Fiat deposits take 1-5 days to be transferred to your Kraken account
Doesn't offer credit card deposits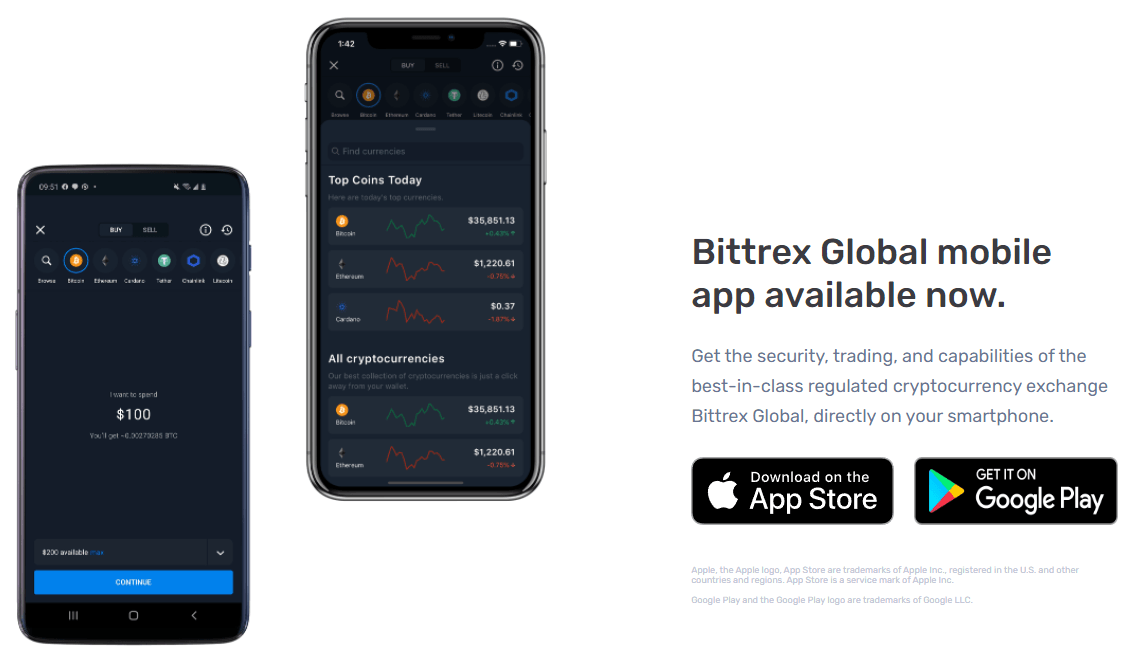 Pros:
Low fees of 0.25% per trade
Two-factor authentication
 Provides live chat Monday to Friday (6:00 AM to 4:00 PM PST).
Cons:
Challenging interface for beginners
Lack of advanced trading options
About the Cryptocurrency Exchanges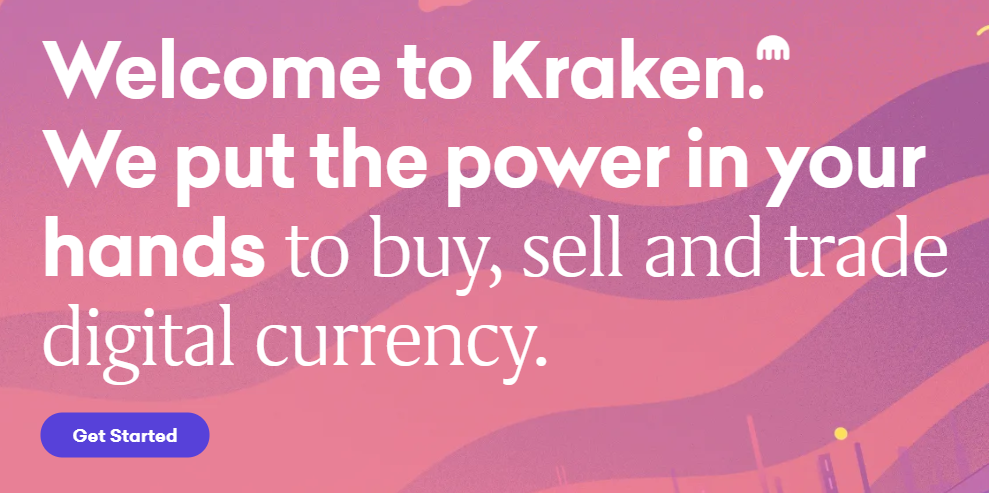 Kraken is a US-based cryptocurrency exchange platform, established in 2011, with headquarters in San Francisco, California. The company has always placed safety as a number one priority. This is a direct result of the incentive of the platform's founder, Jesse Powell, to create a safe and secure exchange.
In fact, Powell got inspired to establish his own exchange after visiting the office of Mt. Gox. The reputation of the company was severely harmed by a massive hacker attack, and Powell was asked to help them restore their high security rating.
Powell developed skills and experience that helped his further operations in the world of cryptocurrencies. He was aware that ensuring the security and protection of users is key to gaining their trust and deserving their patronage. Kraken witnessed a rapid spike in subscriptions after the Mt. Gox collapse, as more and more investors placed their trust in this highly secure platform.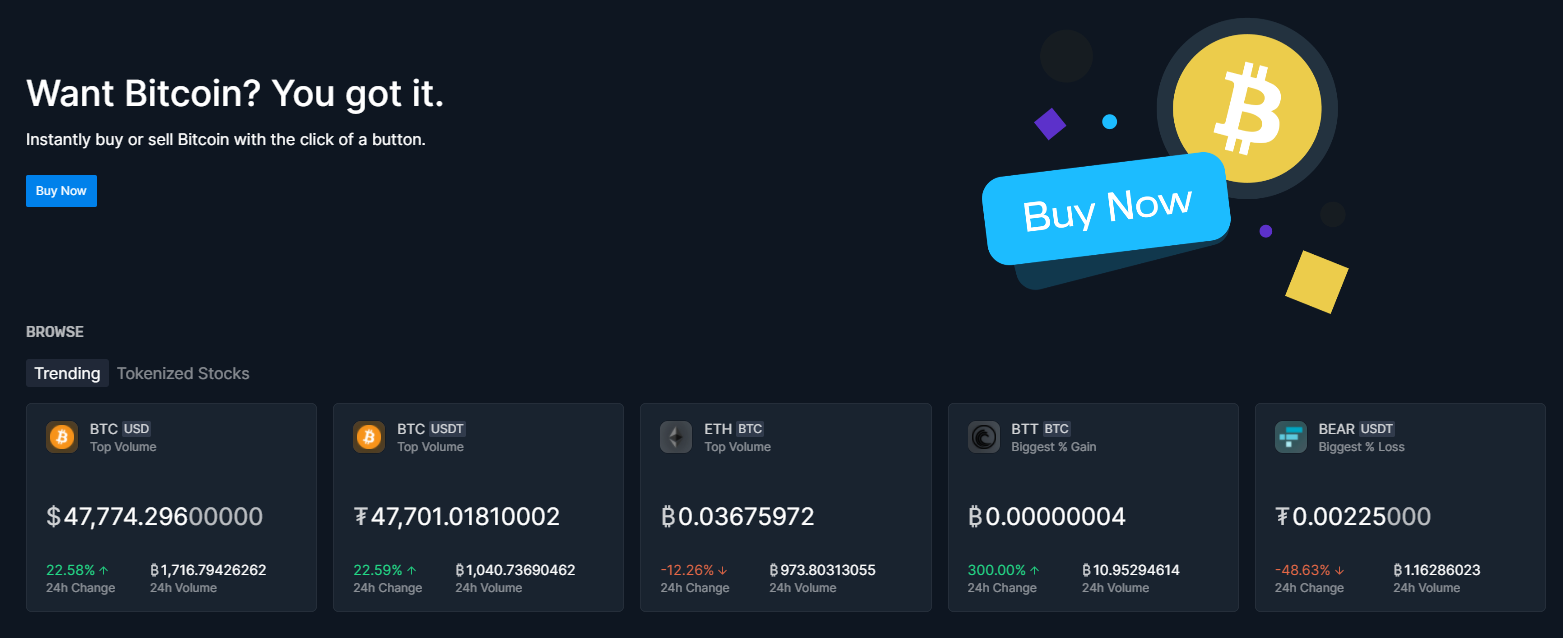 Bittrex is a US-based cryptocurrency exchange operating out of Seattle, Washington, and is one of the most popular crypto-exchanges out there. Its main advantage over major competitors, such as Kraken or Bitfinex, lies in the wide range of coins available for trading.
The platform is most suitable for corporate investors seeking to gain exposure to the crypto market. Bittrex was established by Bill Shihara and Richi Lai, former security professionals at Microsoft. Their experience taught them how to overcome various challenges and security issues.
Bittrex vs Kraken: The Comparison
Bittrex vs Kraken: Supported Cryptocurrencies
Kraken and Bittrex are two of the most famous cryptocurrency exchanges to trade alternative coins (altcoins) on.
Bittrex offers over 220 cryptocurrencies and over 400 trading pairs. This means that you get to trade popular coins such as Bitcoin (BTC), Bitcoin Cash (BCH), Ethereum (ETH), Litecoin (LTC), Ripple (XRP), zCash (ZEC), and Tether (USDT), along with some lesser-known coins such as Polymath (POLY), eBoost (EBST), Siacoin (SC), and Factom (FCT).
Kraken accepts over 20 different cryptocurrencies, including BTC, BCH, ETH, ECH, EOS, Augur (REP), Stellar Lumens (XLM), Ripple (XRP), Monero (XMR), Dash (DASH), USDT, Dogecoin (DOGE), Gnosis (GNO), and so on. Kraken permits clients to trade crypto against the following fiat currencies: Euros (EUR), US Dollars (USD), Canadian Dollars (CAD), British Pound (GBP), Japanese Yen (JPY), and Swiss France (CHF).
Bittrex vs Kraken: Trading Fees
Kraken offers standard fee plans for makers and takers. The fee varies from 0.0% to 0.26% of your order's overall cost and depends on the currency pair that is being traded, the 30-day trading volume (in USD), and whether or not you're a maker or taker.
Maker fees vary between 0.0% – 0.16%, while taker fees are between 0.10% – 0.26%. You need to deposit funds into your Kraken account before you can buy or sell cryptocurrencies on Kraken. Deposits can be made in the following currencies: USD, EUR, CAD, GBP, CHF, and JPY.
Kraken charges a 5€ deposit fee for international wire transfers or $5 for domestic transfers, whereas SWIFT international transfers will cost you $10. Withdrawals cost a bit more. To see the whole list of payment options and their corresponding fees, visit the official Kraken website.
Bittrex doesn't charge distinct fees between takers and makers; instead, it offers a 0.20% flat trading fee. This makes it a great choice for investors who choose to operate on existing orders. Bittrex also allows you to deposit and take away fiat currencies straight from and to your bank account. Credit or debit card deposits cost 3% per transaction if you want to quickly top up your account.
Bittrex vs Kraken: Security
Bittrex knows how critical cybersecurity is and they have made extensive efforts to ensure the protection of their customers' wallets. They use an "air-gapped" cold wallet for the majority of the funds and an online hot wallet for the rest of the funds. Moreover, Bittrex provides users with stronger security via two-factor authentication and unauthorized IP address detection.
Kraken also recognizes the importance of securing your assets. The platform keeps 95% of all investments in an offline, air-gapped, geographically dispersed cold storage. Some of their security features include two-factor authentication, confirmation by email for withdrawals, API key permissions with a range of boundaries, constant tracking of suspicious activity, and a time lock for restricted account settings.
Bittrex vs Kraken: Ease-of-Use
Bittrex contains the standard charts we usually see on trading platforms, such as volume bars, depth charts, candlesticks, and order books. For beginners to crypto exchange, Bittrex is hard to navigate and there aren't any practical guides or tools that show you how to use the platform. Moreover, users have been complaining that during busy hours they have to wait for quite a while before they can start the onboarding process.
Kraken's website is more user-friendly, interactive, and intuitive. It's easy to navigate, and there's a tool on the dashboard that teaches you everything you need to know about the exchange platform and how it works. Once you verify your account, you can choose between a Simple or an Advanced interface. With both options, all trading features are just a click away!
The platform accepts customers from all over the world, with the following exceptions due to international and local regulations: Afghanistan, Congo-Brazzaville, Congo-Kinshasa, Cuba, Iran, Iraq, Libya, North Korea, Syria, and Tajikistan.
Bittrex vs Kraken: Customer Support
Bittrex has a support platform that's reliable and easy to understand. It contains an FAQ section and a forum where users can discuss problems and help each other. The company has also dramatically increased its support staff so as to provide swift help to its customers. However, there have been some issues with Bittrex suspending user accounts.
In order to maintain safety, Bittrex conducts compliance reviews to protect its users from harm. As part of that, Bittrex has permanently suspended certain accounts which caused sharp criticism from the owners of the suspended accounts, who've taken their concerns online.
On the other hand, the Kraken website offers quick, efficient, and trustworthy assistance through a robust support library, advanced trading documentation, FAQ sections, and updates to help clients stay up-to-date. Kraken offers 24/7 live chat support and a resourceful support center. One client said that they were "blown away with Kraken's customer support. A real person replying with a real response in under an hour".
Bittrex vs Kraken: Mobile Trading
As of January 14, 2021, Kraken announced the launch of their latest mobile Kraken app, in addition to their two previous apps, Kraken Futures and Kraken Pro. The mobile app is easy to use and highly reliable.
You can also exchange, deposit, and withdraw directly on the mobile Bittrex app. All you need to do is download the app on your iOS or Android device and take advantage of its trading on-the-go features.
Kraken and Bittrex vs Other Exchanges
Binance is one of the most dominant exchanges on the market nowadays. It has a large volume and some of the lowest fees for purchasing Bitcoin and other cryptocurrencies. The lower trading fees give it a slight edge over Kraken and Bittrex. Also, Binance is a better option if you're looking for an exchange that lets you purchase newly-listed coins, added directly from ICOs.
Coinbase was created in 2012 by software engineers Brian Armstrong and Fred Ehrsam. It's one of the most successful digital currency platforms. Regardless of your level of expertise, Coinbase is more beginner-friendly compared to both Bittrex and Kraken. However, if you are seeking more progressive trading options with lower fees, then we suggest opting for Bittrex or Kraken.
Conclusion
In a side-by-side comparison, it's clear that Kraken offers greater benefits overall. The exchange is more user-friendly and provides a smoother user experience and better customer service. Plus, they offer tight security with two-factor authentication, API key permission, and a Global Settings Time Lock.
Of course, you won't have any concerns regarding safety with Bittrex, either, as the company has never suffered from a successful hacker attack, and it offers great security via two-factor authentication and unauthorized IP address detection.
So, Bittrex also offers air-right security and has lower fees than Kraken. If that seems appealing to you, you should definitely give it a try.
Or
Related articles:
Top Crypto Exchange Compared