Paxful Review for Australia 2022
Peer-to-peer (P2P) crypto exchanges have really taken a quantum leap forward when it comes to cryptocurrency trading. This comes as a direct result of the high fee structures that most centralized exchanges have in place, as more and more users are getting fed up paying ridiculous backend fees on their purchases. Their way out is migrating on decentralized crypto exchanges.


However, here is the catch, decentralized crypto exchanges (DEXs) don't support fiat deposits. This has created somewhat of a discrepancy for traders whose main forte is dealing fiat for crypto but who are far too knowledgeable of the cryptocurrency industry in order to settle for the high fees that centralized crypto exchanges employ.
If only there was a crypto trading platform that operates as a decentralized exchange when it comes to the fee infrastructure and yet supports fiat deposits and purchases. Well, maybe there already is one. Let's take a closer look at Paxful and see how many boxes it can tick.
To aid your search for the perfect crypto exchange, you can also check our comparison of the most popular Australian crypto exchanges here.
About the Platform
Paxful entered the crypto exchange scene back in 2015. Its calling card was to offer users a trading platform where both buyers and sellers would be able to take full advantage of dealing directly among themselves at the lowest possible fees. As such, Paxful doesn't buy the assets from the seller and then sells them to the buyer. Instead, the trading platform takes the role of a mediator between the two engaged parties and chaperones the process.

Launched in Delaware by software developers Ray Youssef and Artur Schaback, Paxful aimed to provide traders with anonymity and full control over their assets and trades.
The crypto exchange employs various payment methods such as PayPal, bank transfers, and credit card transfers, and, unlike traditional decentralized crypto exchanges, it manages to provide its clientele with a clean and intuitive interface. Traders who want to trade and buy Bitcoin without submitting their personal data to third parties on the one hand, and take advantage of instant swaps and deploy fiat currencies on the other, should definitely take a hard look at Paxful and what it has to offer.
How to Create a Paxful Account
Paxful is on a mission to make the process of acquiring and selling cryptocurrencies as straightforward and as hassle-free as possible. The only thing that users need to do in order to get started on the trading platform is to navigate to the Paxful website and look for the button with the letters Buy Bitcoin on it.

Once they tap or click the button, the next pop-up will ask them to enter the sum of Bitcoin that they would like to buy and the currency they wish to employ to make the purchase. If the user is satisfied with the offer and would like to move forward with the purchase, they will need to register for an account on the crypto exchange by providing an email address and creating their credentials.
The process itself is super straightforward and easy; however, Paxful does employ KYC checks, so users should provide a government-issued ID card, driver's license, or passport, as well as a video of themselves if they plan to trade more than $50,000 on a per-trade basis.
Once their account is verified, they will notice that they have automatically been assigned a Bitcoin crypto wallet. From here, traders are able to choose their preferred payment method. Paxful supports credit card purchases, wire transfers, as well as instant wap providers such as MasterCard, PayPal, and NetTeller.
How Does the Order Matching Work?
Once traders find a matching party they would like to do business with, they are able to engage in talks and iron out all the details before proceeding and finalizing the trade. Once the terms and conditions are set in place and agreed upon, users are being forwarded to an escrow service where they have to select their payment method and confirm the transaction.

Paxful does not employ a fee on Bitcoin purchases but it does charge sellers with a 1% fee that is calculated based on the full sum of the ordered transaction. While this might be alright for small market sellers, investors and reapers in large sums are less incentivized to engage in large quantities of Bitcoin trading because the fees can turn out to be quite high when all is said and done.
Another important factor to consider is the exchange rates. Because of the nature of the industry and the unexpected price swings, traders should always preview the price history of a certain asset before deciding to open a trade position on it. By taking this precaution measure, traders can make informed decisions on their timing and execution.
Supported Cryptocurrencies & Payment Methods
On the Paxful cryptocurrency exchange, traders are able to sell Bitcoin (BTC), Ethereum (ETH), Tether (USDT), as well as a number of other digital currencies at a multitude of payment options such as Skrill, Western Union bank transfers, and engage in debit card or credit card purchases. As a non-custodial platform, Paxful doesn't store any of the funds on its servers. Traders will also be pleased to know that the exchange supports a lot of fiat currencies, such as AUD, EUR, GBP, USD, and NZD.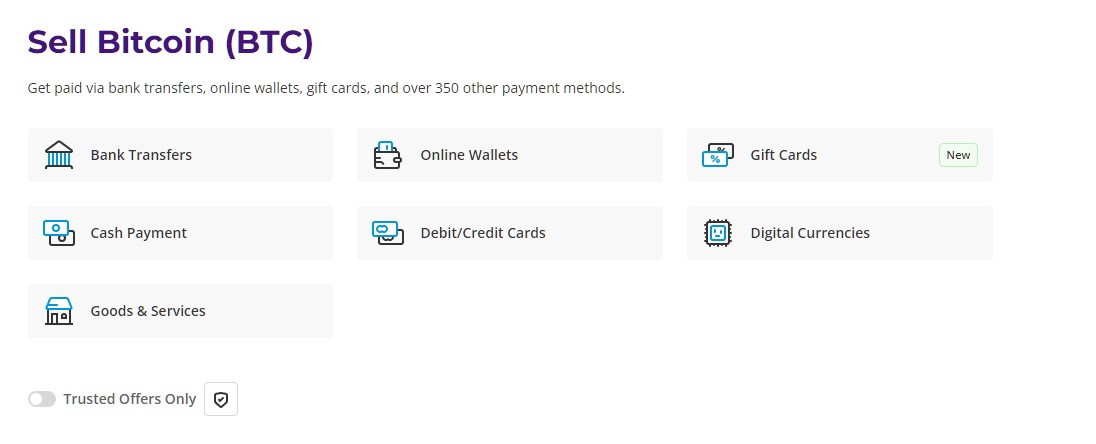 Security
For all intents and purposes, Paxful is a trading platform that has done its absolute best to provide its users with the latest and greatest available security infrastructure. The trading platform is very transparent and has its team listed on their website.
Furthermore, the crypto exchange employs end-to-end encryption when running transactions and lists Comodo as its default data encryption provider that puts everything through its 256-bit SSL encryption technology filters.
Even though Paxtful runs as an anonymous crypto exchange, traders are able to leave and preview reviews of any user on the premises. This way, buyers are able to scout out the sellers they plan on doing business with and see if the previous customers have had a positive or negative experience with them to avoid scammers.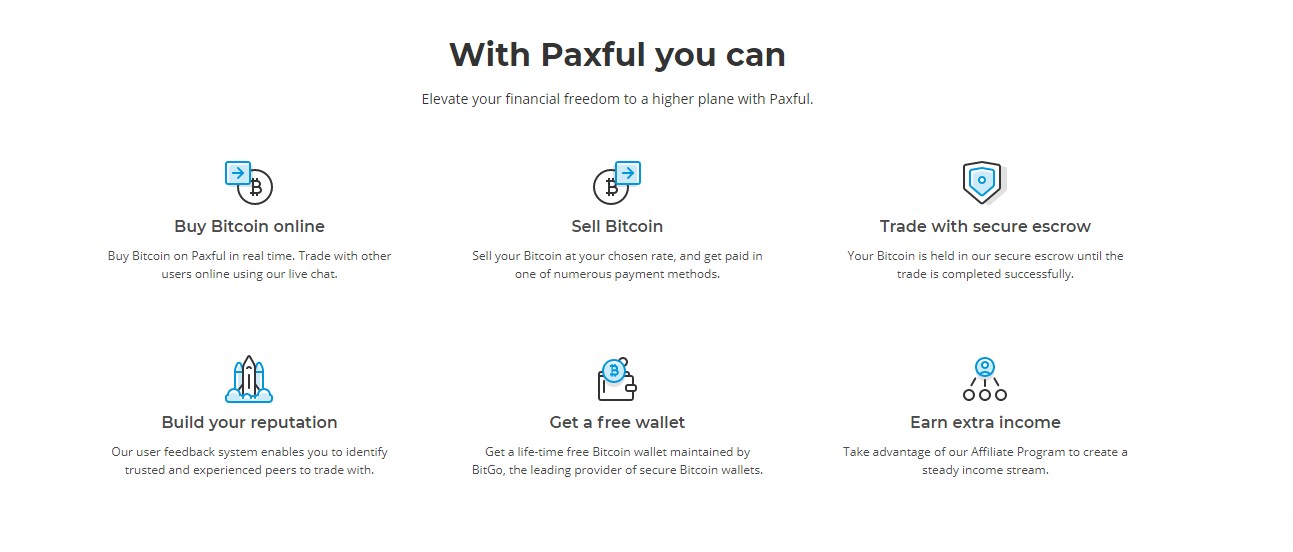 When traders register for an account at Paxful, they automatically receive the free Paxful crypto wallet. Once a trade is executed, the acquired digital goods are sent directly to the Paxful crypto wallet. The trading platform urges users to activate the 2-factor-authentication, also known as the 2FA feature so that they can be notified on every occasion when a log-in or withdrawal attempt is being made.
Paxful Customer Support
The customer support branch has been somewhat under fire when it comes to the cryptocurrency industry. This is largely a result of trading platforms opting to spend their budget on new and exciting features instead of building a solid support infrastructure. Luckily, Paxful isn't such a platform and has an excellent customer support team in place that usually responds to email inquiries within the hour.
Users are also able to make use of the exchange's chat bubble that can be found at the bottom of the website. Due to high traffic and demand, traders are usually put on hold until an operator becomes available and is able to attend to their needs.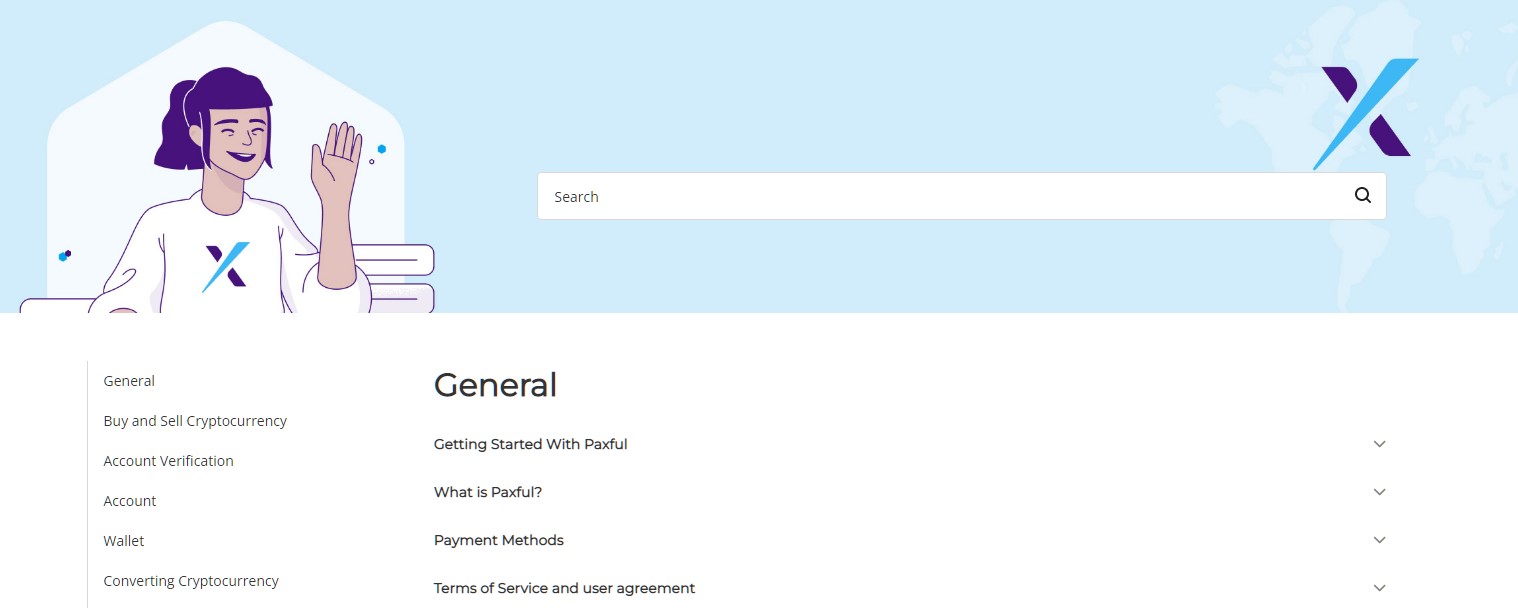 The Paxful support team can also be reached by phone number during business hours. Finally, traders can always turn to the trading platform's official social media presence and contact Paxful through Facebook, Instagram, or Twitter.
FAQ
Is the Paxful wallet safe?
The native Paxful wallet houses funds for more than 3 million traders worldwide. An excess of over 40,000 BTC has been processed and passed through the Paxful crypto wallet since its introduction. Even though no wallet is bulletproof and perfect, the Paxful wallet is among the most secure and user-friendly wallets on the block. Users are able to make use of it both through PC, Android, and iOS devices.
Is Paxful a regulated exchange?
Even though Paxful has not been regulated or legislated by any state or governing body, the crypto exchange itself does employ both KYC and AML tests on its users. So, in a sense, it does employ the precautions and standards set by regulators, be it at its own merit.