Poloniex vs Kraken for 2023
Our quick summary: The main difference between Poloniex and Kraken is that Kraken provides better protection features as it has never been hacked before.
Both of these exchanges offers almost the same features, when it comes to the range of cryptocurrencies and trading with fiat for low-cost fees.
Overall, if you are a new crypto trader that might be looking for a more active support to start, then we recommend Kraken as your exchange.
Nowadays, the cryptocurrency industry offers a great number of exchanges to choose from, so it's important to pick the one that suits your investment needs best.
Read our comparison guide on Kraken vs Poloniex tо learn everything you need to know about these two popular exchanges. We'll begin with the history of the two platforms and continue to discuss their individual features, advantages, and disadvantages.


VS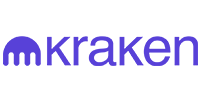 After reading this article, you'll be able to select an exchange that's most suitable for your investment plan.

Pros:
Provides margin trading
Low trading fees
Great selection of available assets for trading
Cons: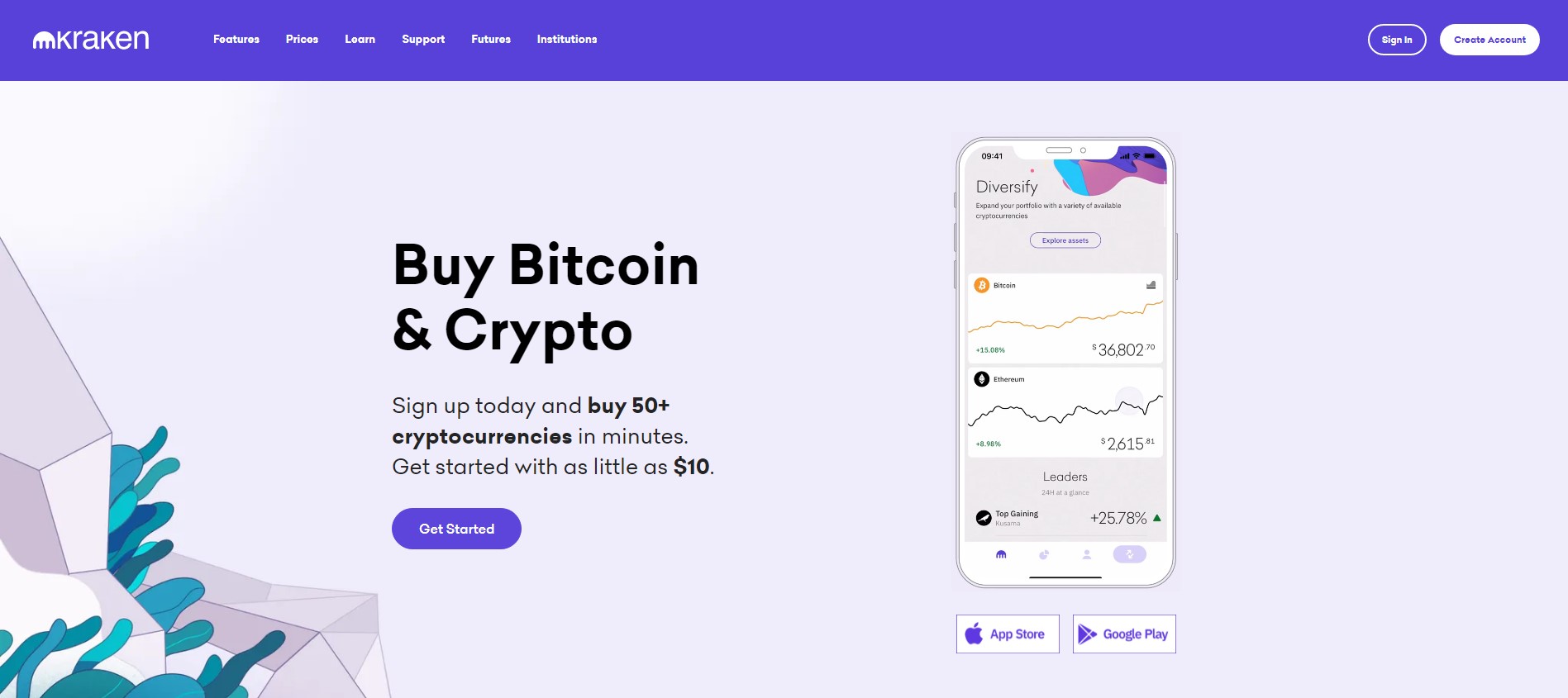 Pros:
Extensive fiat and crypto range
Excellent customer support
Has never been hacked so far
Most trusted crypto exchange
Cons:
Challenging interface for beginners
Lack of credit card deposits
Clients complaints regarding ticketing response time
About the Crypto Exchanges Poloniex vs Kraken
Poloniex was created by Tristan D'Agosta in 2014 and operates out of Wilmington, Delaware. It was considered to be one of the most popular crypto exchanges until the harsh CLAM price crash in May 2019 that resulted in a loss of 1,800 BTC. Important steps have been implemented ever since to ensure that such an event will never ever happen again.

One of the changes consisted of removing cryptocurrencies with a low level of liquidity for margin trading. The exchange also released its NICE/Actimize's market surveillance tool to help track the market more effectively. To repay clients for the damages sustained, Poloniex made an initial bulk payment to reimburse 10 percent of each loss. On August 17, 2019, the second step of refunding trading fees began.
As of March 2020, Poloniex deposited a payment of up to 0.0047 BTC to each client who has not been reimbursed. This payment led to the complete repayment of more than 25% of each affected client. Poloniex remains determined to keep working hard to recover the rest of the loss.
Kraken is a US-based cryptocurrency exchange founded by Jesse Powell that has been operating since 2011 from San Francisco, California. The platform lets you trade Bitcoin and altcoins against various fiat currencies and provides support for both margin trading and futures contracts. Kraken is also one of the largest platforms regarding Euro trading volume and overall market liquidity.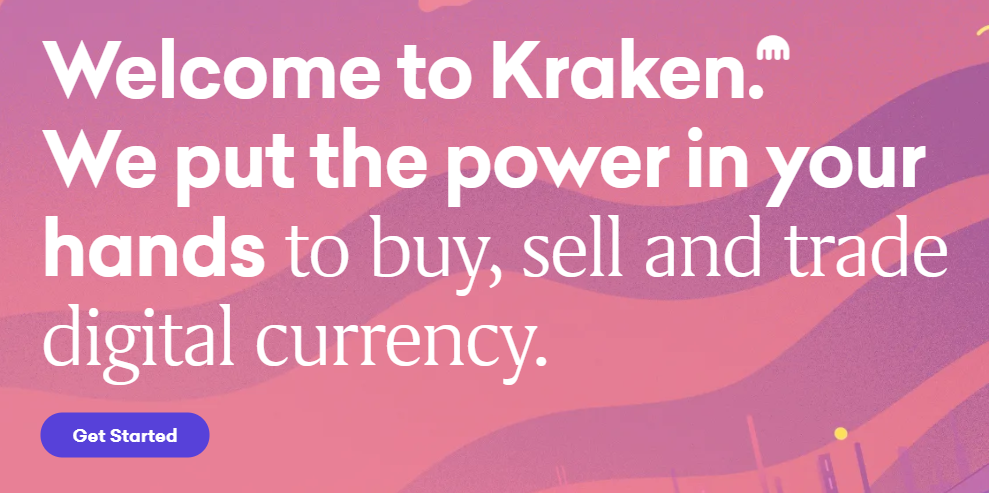 Powell had previously worked for Mt. Gox, the largest crypto exchange of its time. When major hacking attacks impacted the site, Powell was asked to help the platform get back on its feet and re-establish its reputation. The skills that Powell built there were of great importance in his further cryptocurrency endeavors. Thanks to his experience in cybersecurity, he was well aware that security and user information protection are the key factors that could ensure the clients' trust in the platform and its services.
Kraken vs Poloniex: The Comparison
Kraken vs Poloniex: Supported Cryptocurrencies
Initially, what made Poloniex different from other exchanges was the fact that it was developed as a digital-currency-to-digital-currency exchange. As of today, you can find different cryptocurrency pairs and numerous selection of assets available for trading, buying, or selling, including but not limited to Basic Attention Token (BAT), Bitcoin (BTC), Bitcoin Cash ABC (BCHABC), BitTorrent (BTT), Bytecoin (BCN), Cosmos (ATOM), Dash, Dogecoin (DOGE), EOS (EOS), Ethereum (ETH), Ethereum Classic (ETC), Grin (GRIN), Litecoin (LTC), Monero (XMR), OmiseGO (OMG), Ripple (XRP), Stellar (XLM), Tether (USDT), TRON (TRX), and USDCoin (USDC).
Users can deposit cryptocurrency in their accounts by selecting one of the over 100 available digital assets. As an alternative, users can also purchase cryptocurrency from Simplex with fiat currency via bank card or a Simplex account.
Compared to Poloniex, Kraken is a trading platform that offers a smaller amount of cryptocurrencies to purchase and trade with. One major benefit compared to Poloniex is the offer of fiat currency trading pairs which include USD, EUR, CBP, and CAD. If you want to trade assets, you can directly trade BTC for USD or vice versa. You will only need to deposit fiat currency when you're buying crypto assets.
Kraken vs Poloniex: Trading Fees
In comparison to other exchanges, Kraken has the advantage of being one of the cheapest platforms, but not compared to Poloniex. Poloniex charges trading fees per trade. When your 30-day trade volume increases to the next fee tier, your fee rate decreases. The USD portion of your 30-day trade volume is calculated based on the daily average BTC-USD exchange. Poloniex charges a maker fee of 0.15% and a taker fee of 0.25%, while your 30-day trading volume and current TRX balance are estimated every 24 hours.
Same as Poloniex, the trading fee is based on the typical maker-taker fee schedule. Kraken charges maker trading between 0.0% and – 0.16% per transaction and between 0.10% and 0.26% for taker trading fee. You will need to deposit funds into your Kraken account before you can buy or sell cryptocurrencies on Kraken. Kraken only allows bank transfer or wire transfers and you will not be permitted to use a debit or credit card to deposit or withdraw funds. Deposits can be made in the following currencies: USD, EUR, CAD, GBP, CHF, and JPY. Kraken also has an additional fee estimate, which they call "Dark Pool", on behalf of a high trading volume in order to facilitate high volume trading practices. Moreover, margin trade is accessible for almost all cryptocurrencies listed on Kraken.
Kraken vs Poloniex: Security
With both platforms located in the United States, you can be assured that both Poloniex and Kraken implement best practices when protecting your funds.
Poloniex was hacked in 2014 which is when 12.5% of the Bitcoins that were kept on the exchange were stolen. The company was fast to undertake preventative measures by stopping the attack and refunding their clients' money. Since then, Poloniex maintains its funds in hot and cold storage wallets and enables clients to set up two-factor authentication. Also, the platform has strong protections against DDoS attacks and provides IP lockouts and email confirmations.
On the other hand, Kraken is one of the most stable exchanges on the market given that it has never been hacked. The majority of both fiat and digital asset deposits, 95% to be more precise, are kept in offline wallets that are air-gapped and geographically distributed across various locations. They hold their reserves full so that clients can withdraw their funds on demand. The platform applies the same best practices as other well-respected exchanges like GDAX, Gemini, and Coinbase.
Kraken vs Poloniex: Ease-of-Use
Poloniex wins over Kraken in this category by having a friendlier user interface functionality. The platform comes equipped with technical indicators such as Bollinger Bands and Fibonacci levels to provide you with enhanced market analysis. Poloniex also helps you quickly access all pairs of cryptocurrencies available for trading.
On the other hand, Kraken has an interface that takes some getting used to and is not suitable for beginners. The fact that making a transaction takes more time than average is another downside.
Kraken vs Poloniex: Customer Support
One of the main disadvantages of Poloniex is its customer service as there have been some complaints regarding the long response time. On major online forums like Reddit, users have argued that it may take months for Poloniex to fix issues such as frozen accounts or missing funds. Complaints such as these are not unusual with exchanges, but they are encountered much more with Poloniex.
Kraken, on the other hand, provides a comprehensive support guide that includes various topics to help clients better navigate the website. Additionally, Kraken offers a FAQ page and 24/7 customer support. However, there have been several criticisms from clients regarding Kraken's internal ticket system, which is sometimes slower.
Kraken vs Poloniex: Mobile App
As of January 14, 2021, Kraken announced the launch of their latest mobile Kraken app, in addition to their two previous ones Kraken Futures and Kraken Pro. The mobile app is simple to use and highly reliable.
You can also exchange, deposit, and withdraw directly on the mobile Poloniex app. All you need to do is download the app on your iOS or Android device and use the various features available for trading on the go.
Poloniex and Kraken VS Coinbase
Coinbase was founded in San Francisco, California, and it's one of the most popular cryptocurrency exchanges when it comes to sheer trading volume. Coinbase, in comparison with Poloniex and Kraken, is easier to use and has better customer service. It's particularly convenient for new users because of its easy and simple site navigation.
Conclusion
We have reached the end of our comparison guide between Poloniex and Kraken and we hope that we have equipped you with the knowledge to reach a decision.
When comparing the two platforms, in our opinion, Kraken is a better choice as it offers nearly the same features as Poloniex regarding the diversity of cryptocurrencies and trading with fiat for low-cost fees. Moreover, it provides better protection measures as it has never been hacked before. The only disadvantage is that it requires some getting used to the interface and clients complain frequently regarding the ticketing response time.
However, if you're new to trading and think you may need active support to start, we recommend Kraken as your platform.
Or
Related links:
Top Crypto Exchanges Compared