Shrimpy Review for Australia 2022
Automated trading tools have turned out to be widely applicable in the volatile crypto environment. Similar to traditional trading markets, professional traders use these programs to make trades and monitor the fast-moving crypto market when it's not possible to perform these actions in real-time.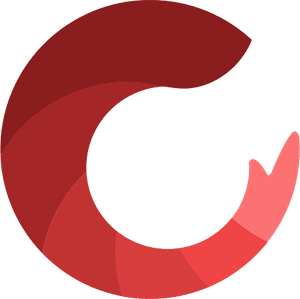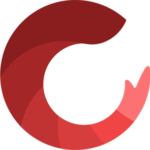 The rapid growth of new crypto markets and virtual exchanges goes in favour of the development of these automated platforms and enriches their algorithms with new data. All modern trading bots feature intuitive and neat designs despite the complexity of their subject matter.
In the competitive crypto world, you'll find great examples of trustworthy and accurate web interfaces to manage your portfolio strategies. For Australia, Shrimpy, the web platform on our list today, is definitely one of them.
Note: If you're looking for reliable crypto exchanges, check out our Reviews of the top Australian cryptocurrency exchanges here.
About the Platform
Shrimpy was co-founded in 2018 by Michael McCarty and Matthew Wesly as a web-based bot application that can be accessed through their official website. Once you get landed on the Shrimpy site, you'll just need to connect its API with your existing exchange accounts and set up your bots immediately.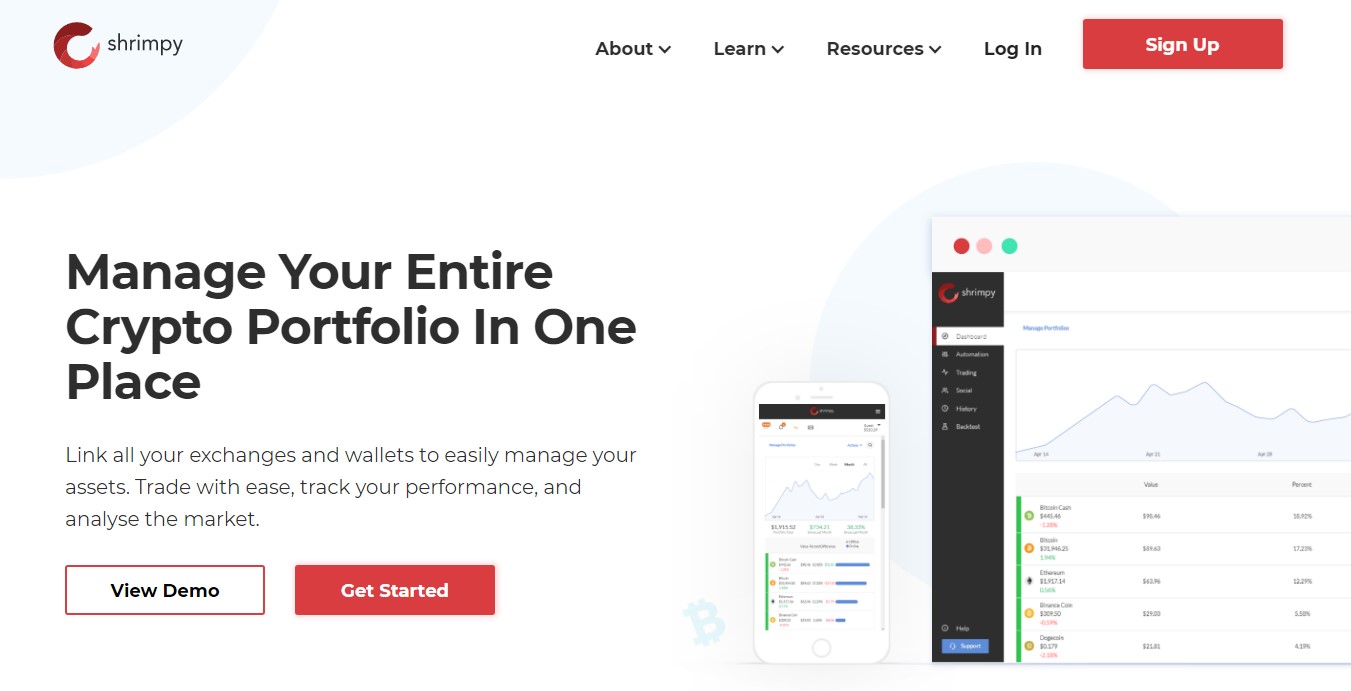 The best thing is that with Shrimpy, you can do this under a single network and engage in cross-exchange trades without logging in separately. Moreover, Shrimpy supports:
Social or copy trading where you can use the trading strategies of crypto experts;
Automated portfolio rebalancing;
Backtesting

– a unique feature that enables you to test different strategies before executing them on the Shrimpy platform.
At first glance, it sounds like Shrimpy is the dream of every avid crypto trader. But let's dive deeper into the platform's traits and see how you can utilize its algorithms.
How Does Shrimpy Work?
Once you allow Shrimpy access to your accounts, the bot will start managing your portfolio automatically. Your task will be to allocate the percentage of the desired coin before the automated tool starts rebalancing the portfolio based on the algorithms that match your percentage.
The number of exchanges and coins isn't limited to a single crypto portfolio. The bot can pair with multiple accounts and customize each portfolio based on your preferences.
Supported Exchanges and Wallets
As a relatively young platform, Shrimpy doesn't offer an extensive list of available cryptocurrency exchanges and compatible crypto wallets. However, it does support the world's most popular marketplaces such as Binance and its US subsidiary, Coinbase Pro, Kraken, Gemini, Bittrex, KuCoin, Huobi Global, BitFinex, Bittrex Global, CEX.io, BitMart, Bitstamp, FTX, FTX US, Gate.io, HitBTC, Biboxm, Okex, and Poloniex.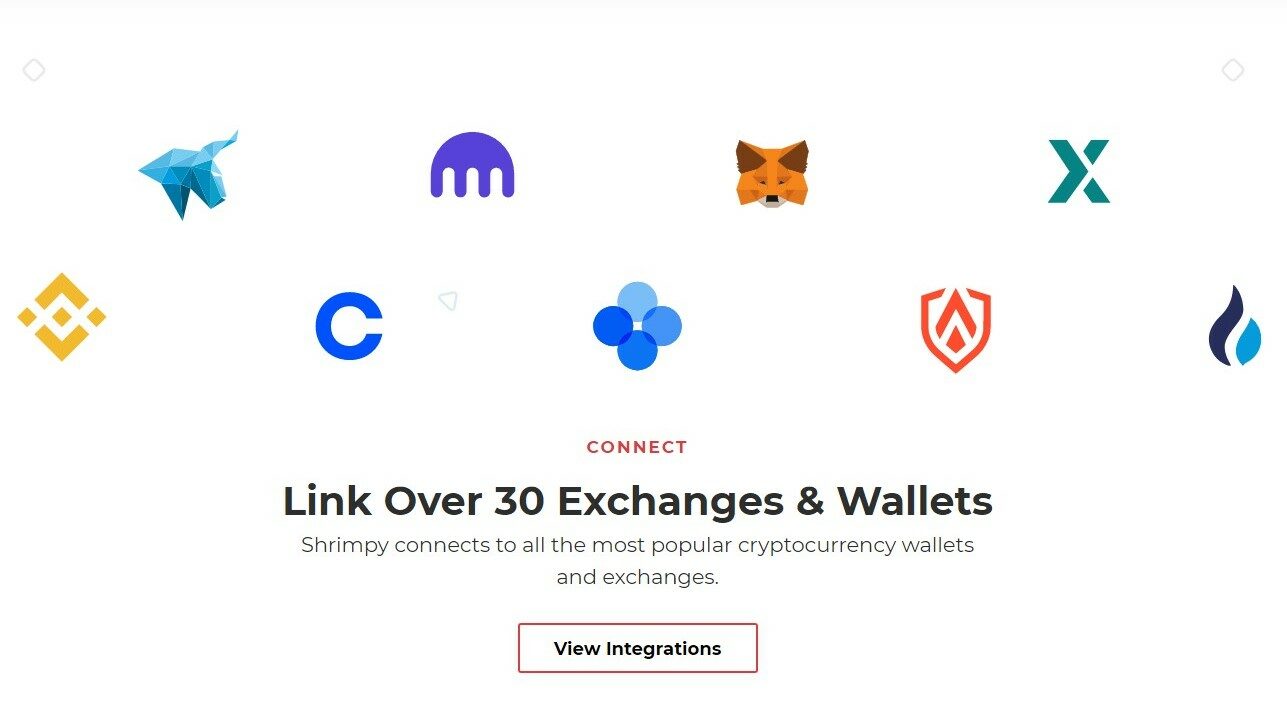 As for wallets, you can integrate the following eight crypto wallets with Shrimpy: Trust Wallet, Atomic, Coinomi, Metamask, Ledger Live, Authereum, 1inch Wallet, and Rainbow.
There is no restriction on the use of digital assets. Shrimpy supports the same selection of coins given by the respective exchanges. Thus, traders will have access to over 150 different cryptocurrencies on the board.
Shrimpy Trading Features
Unlike other crypto bots that focus mainly on market indicators and price signals, Shrimpy's feature set combines unique aspects for a fully positive crypto experience.
Portfolio Management and Automation Tools
Shrimpy employs standard tools for managing your portfolio in a well-organized manner. This includes:
Index funds – a tool that allows you to generate and manage a self-customized index fund.
Portfolio tracking – a tool located on the Shrimpy dashboard that provides you with detailed insight into the performance of your selected cryptocurrencies under one roof.
In terms of trading activities, Shrimpy rebalances your funds, dollar-cost averaging and automatically activates stop loss. However, the general impression is that the platform doesn't offer an impressive variety of trading strategies.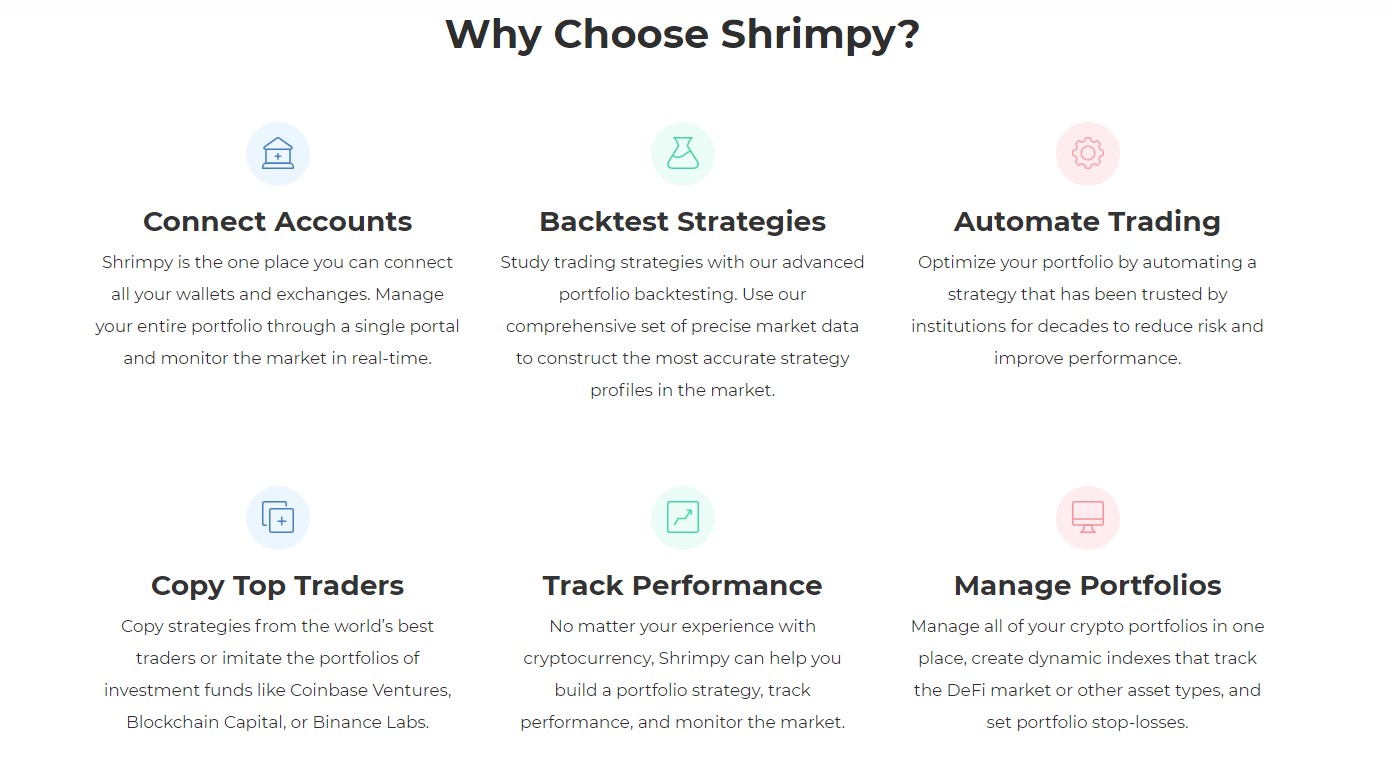 The basic market and limit orders just won't be enough to satisfy the specific requirements of experienced traders and what's more important, it won't be able to provide mechanisms against slippage and spread. The team, however, seems to work actively at expanding the scope of trading opportunities. For instance, they announced futures trading to come soon on Shrimpy.
Social Trading Platform
The concept of social trading goes seamlessly well with the automated trades that Shrimpy does for you. The platform gives you an opportunity to discuss trading strategies with the Shrimpy community and copy the best ones from professional traders with one single click.
On Shrimpy, you can simply browse the leading traders and pick a pattern to follow. The bot will mimic both the trading strategies and portfolio allocations of the selected pro-user and you'll have full insight into all stages of the trade.

On the other side, if you take the role of a leader, Shrimpy will reward you with a monthly incentive of $4 per follower.
Shrimpy Backtest
The backtesting tool is a great opportunity to practice your trading skills. The platform lets you choose an index or strategy from the database of recorded trades and see how it was implemented on different exchanges over the past period. However, positions and prices change rapidly in the crypto sphere, so strategies based on historical data may not be relevant at the time you'd perform the test trades.
Pricing
Based on the varied assortment of pro-services Shrimpy delivers, we can say that the platform is one of the most cost-effective automated instruments available on the market. Shrimpy offers three different price plans depending on your individual needs at the time:

The starter pack will cost you $19 per month. It includes the above-described features plus access to spot trading with 3 accounts, 5 exchanges and balance refresh every 15 minutes.
The professional plan allows you to connect with up to 10 exchanges, automates 5 accounts simultaneously and refreshes your account every 5 minutes. It costs $79 per month.
For institutional traders, Shimpry offers an enterprise plan with upgraded features and access to all supported exchanges with 10 portfolios per exchange and a 1-min balance refresh. Its monthly price is $299.
Is Shrimpy Safe?
Shrimpy applies the standard HTTPS security features and strongly recommends you activate two-factor authentication (2FA) for safe maintenance of your Shrimpy account.

The platform encrypts the API keys of the supported exchanges and keeps them confidentially in cold storage. Once you agree with Shrimpy's terms and services, the platform gains access to read data and manage trades, but not a permit to remove any assets from your accounts.
All in all, Shrimpy is one of the safest automated solutions you can get for online use.
Customer Support
Similarly to all virtually-based services today, you'll find a live-chat support tool on Shrimpy to address any issues you face while navigating the platform. In addition, there is a support email if you need more personalized assistance from the Shrimpy tech team.

However, it's hardly likely that you'll need to rely on direct correspondence as Shrimpy features an extensive educational base under the Learn section on their homepage. It contains a help subsection with common issues organized by topic, blog, academy and even runs a YouTube channel for video tutorials.
Pros:
Traders can use a demo account for portfolio management and testing
Tools and crypto bots are free to use
Enhanced security
Users can equip social trading tools to duplicate profitable trading strategies
Portfolio automation rebalance
User-friendly
Provides educational guides regarding digital currencies
Supports dollar-cost averaging and threshold rebalancing
Cons:
Does not offer crypto signals
Does not offer trading bot scripting
Limited validity for their referral program
No trading terminal
No mobile app
Frequently Asked Questions
Does Shrimpy have a mobile app?
No, Shrimpy is a web-based platform that can be used on desktop and mobile browsers with the same design and functionality.