SimpleSwap Review for Australia 2022
Making Cryptocurrency Simple
The introduction of blockchain and decentralized finance has managed to sway even the most conservative analog investors to take a leap of faith and give cryptocurrency a shot. The reason for this is that crypto assets are too good of an opportunity not to capitalize on.
By the looks of things, it wouldn't be far-fetched to presume that in the near future, this digital finance model will become the main way in which we will handle finances. The only thing that poses a threat to this new approach is the sheer variety that it comes in.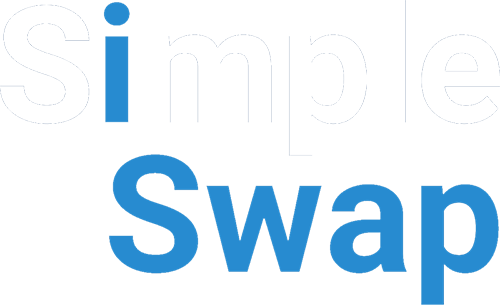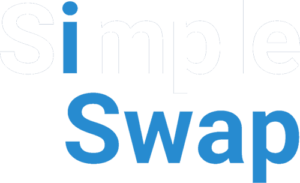 SimpleSwap is one of the most promising novel and inventive instant cryptocurrency exchange platforms that everyone should know more about.
In today's review, we take a closer look at the cryptocurrency token offerings, digital asset support, security, coverage, as well as the fees on transactions, deposits, and withdrawals.
On a side note, if you're looking for a comparison of the best bitcoin exchanges in Australia, we got you covered.
After you.
About SimpleSwap.io
Where SimpleSwap differs when compared to other cryptocurrency exchanges, is in the approach and methods it applies in order to move away from the established centralized crypto exchanges. SimpleSwap is on a mission to reinvent the crypto industry by switching things around and making the exception become the norm. In other words, they want to move the industry into a completely decentralized territory, one that will provide speed, transparency, and safety.
By offering innovative exchange services, SimpleSwap believes to be on its way to eliminate the gatekeepers and ascend the digital economy for good. The first and major problem when it comes to centralized, custodial crypto exchanges is that they're vulnerable and susceptible to scams and hacker attacks. The last decade has seen more than a fair share of monumental relapses and breaches, none bigger than the Mt. Gox scandal, where more than 740,000 BTC disappeared from the books, never to be seen or heard of again.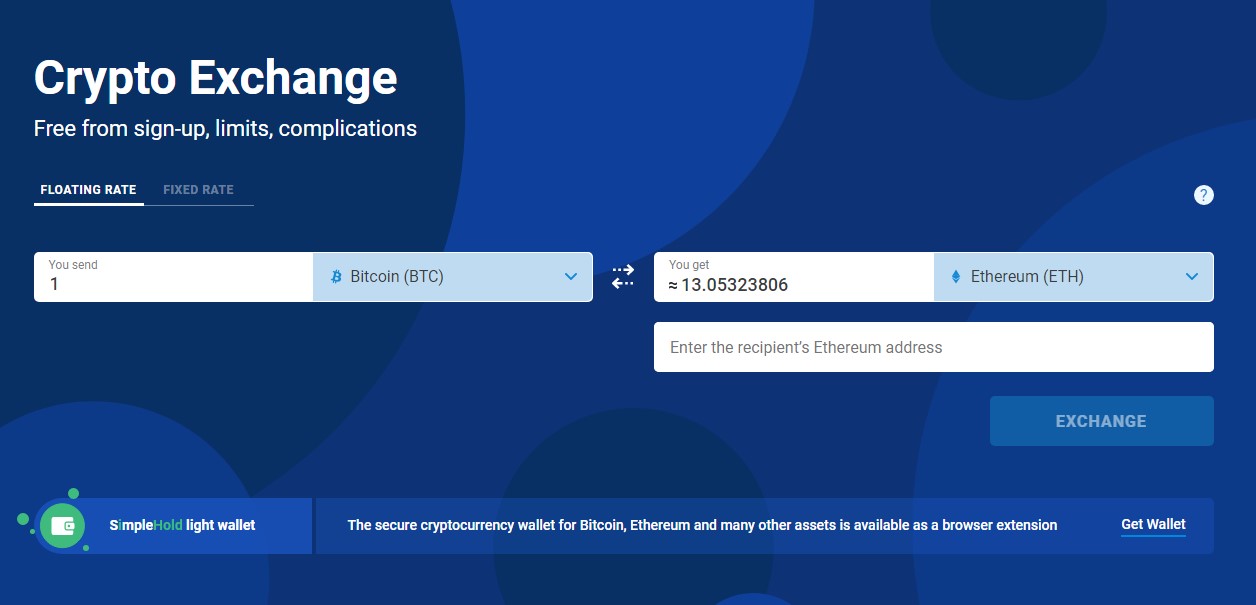 Even though most of the prominent crypto trading platforms have turned their attention to programming robust and sophisticated security infrastructures, hacking isn't something that's just going to go away. In 2020, over $2 billion in digital assets were stolen as a result of crypto theft.
In order to eliminate the target that big custodial platforms have on their backs, SimpleSwap employs a non-custodial model in which they never touch or store customer funds. Furthermore, because it doesn't have to utilize its computing power for processing, the platform can allow itself to reduce its downtime to less than 1%.
Bitcoin and Other Supported Cryptocurrencies
Another limiting thing that SimpleSwap is looking to bypass is the tedious process that the platform has to go through when bringing a new digital asset into the fold. Centralized cryptocurrency exchanges have to go through every new asset's digital framework, which features long AML and KYC checks that can verify that the coin is in fact real and that it can function as part of a liquidity pool. Even if the coin turns out to be genuine and in order, if there is no sufficient interest and demand for it, it will only be a burden to the platform because it will always be deficient in liquidity.

Another thing that non-custodial exchanges such as SimpleSwap can offer over custodial exchanges is lower fees. There is no need to charge backdoor fees for services that no one needs because there are no limits on processing. Much like centralized and decentralized banking, decentralized crypto exchange platforms move the control and power away from the individual or collective and place them in the hands of the people.
This is, to a large extent, made possible by SimpleSwap's network of partnerships through which the platform gets its liquidity. They allow the platform to make instant swaps a tangible commodity. The trading platform supports an excess of over 300 crypto and fiat currencies including Bitcoin (BTC), Ripple (XRP), Tezos (XTZ), Cardano (ADA), Litecoin (LTC), Ethereum (ETH), Bitcoin Cash (BCH), TRON (TRX), EOS (EOS), Monero (XMR), USD, Dash (DASH), Dogecoin (DOGE), ZCash (ZEC), Stellar Lumens (XLM), and Ethereum Classic (ETC). For comparison, Binance has an offering of 170 cryptocurrencies.
SimpleSwap Affiliate and Loyalty Program
The SimpleSwap affiliate program is a feature that can be utilized by both the platform's users and network partners. It works on the same principles that most affiliate programs do – affiliates receive a unique referral link that they can extend outside of the platform's premises and get a Bitcoin cut of the revenue share.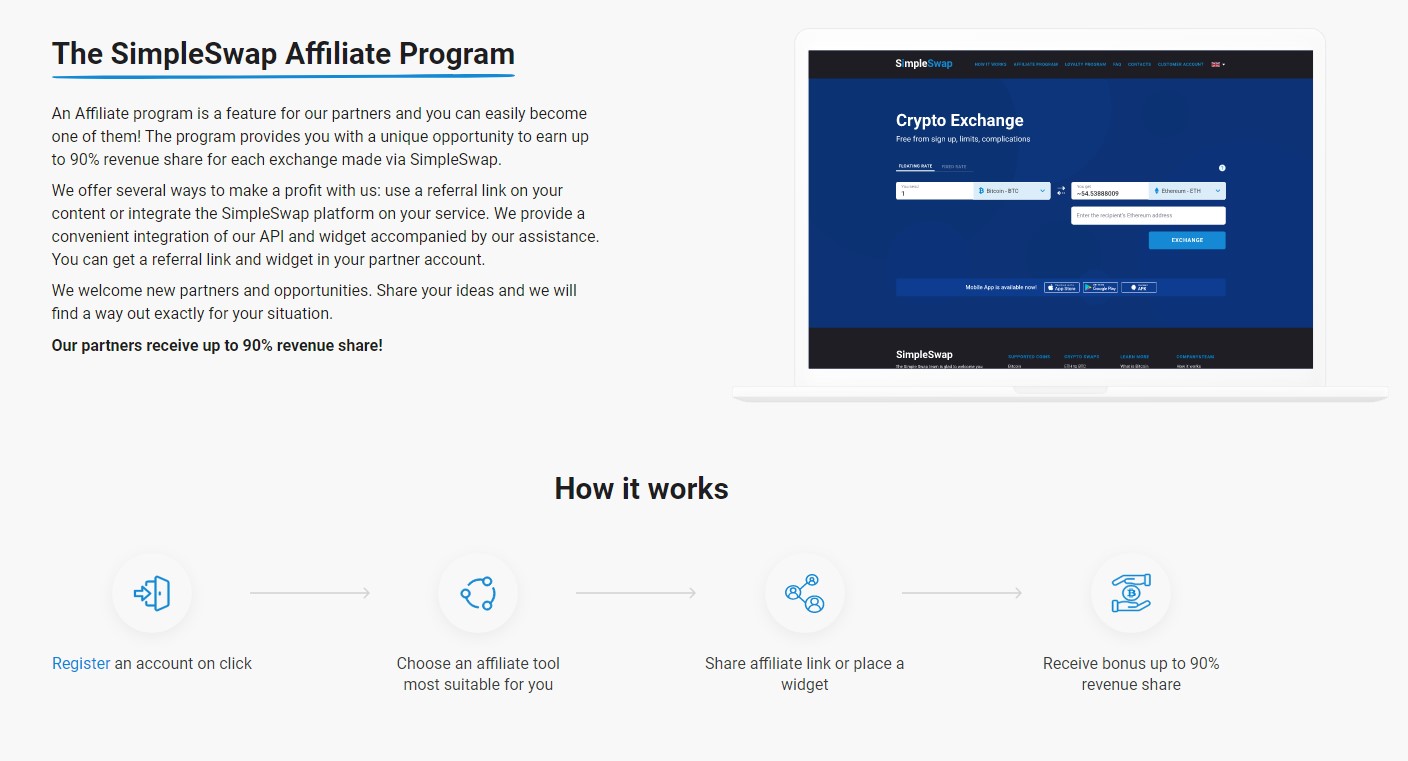 SimpleSwap's Loyalty Program works in the opposite direction. It is made internal, as a way of incentivizing and rewarding users. Higher stature members are eligible for bigger rewards. The stature is determined by the overall number of SWAP tokens per user.
IRON membership status is reserved for users that have acquired more than 1,000 SWAP tokens, which makes them eligible for a 0.25% cashback.

Users who have 3,000 or more SWAP tokens enter SILVER membership status and receive 0.5% on cashbacks; GOLD membership status is acquired by collecting 5,000 SWAP tokens that comes at a 0.75% discount, while the best of the best lies under the PLATINUM members umbrella, where users with more than 10,000 SWAP tokens under their name can enjoy a full 1% cashback on purchases.
SimpleSwap Fees and Limits
SimpleSwap does not employ any fees or limits on exchange rates. Users are free to trade as much as and as frequently as they wish without low or upper thresholds on deposits and withdrawals. The only fee that the platform does administer is the blockchain network fee on a per transaction basis. This fee is not administered at a fixed rate because the market is constantly in flux.
Is SimpleSwap Safe to Use?
As users do not need to have an account on the platform in order to participate in and execute trades, the platform does not come across the funds and assets that pass through it. Even if someone were to break in, they wouldn't have access to any user information or funds, as non-custodial crypto exchanges do not store any sensitive data on their servers.

SimpleSwap's network partners are all regulated and compatible with AML (Anti Money-Laundering) regulations. They retain the right to ask SimpleSwap to audit users to a KYC test if they suspect suspicious activities or foul play. In that case, users will need to provide a government-issued ID and reveal their identity. This is a way of uncovering suspicious activities and eliminating the risks and hindrances that might come as a result. However, users can simply back off from the transaction by canceling the order and their funds will be returned to their wallets.
Customer Support
Most crypto exchanges have had a hard time adapting to the onslaught of new crypto traders, the expansion of blockchain technology, and the breakneck pace at which the crypto industry is evolving. This is reflected in the untimely and sluggish response times of customer support services.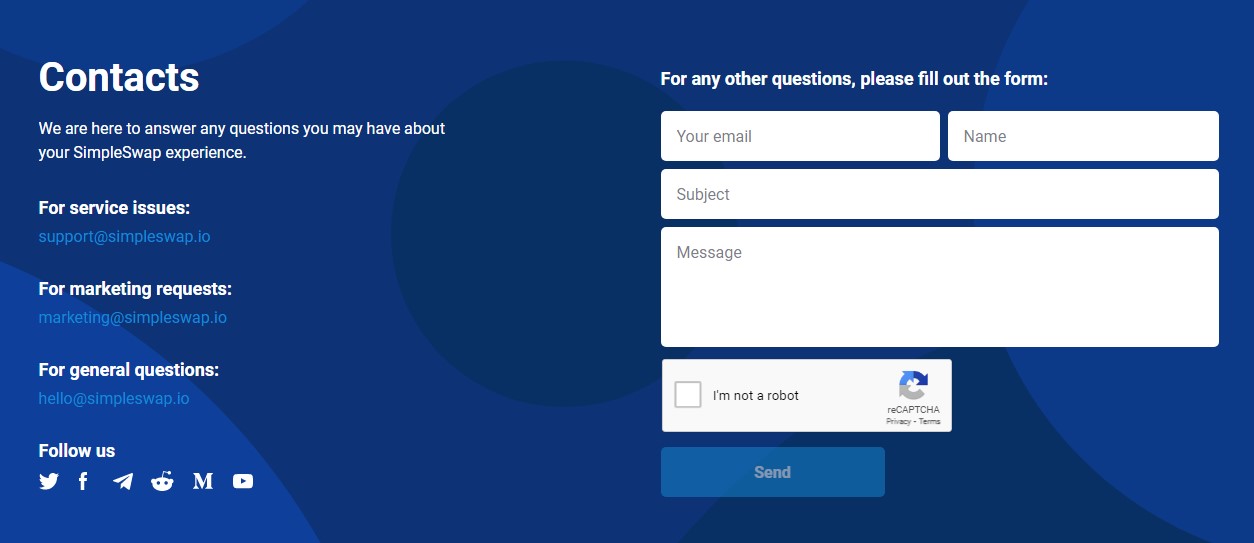 SimpleSwap has tackled this by mandating a 24-hour turnaround on quarries as well as an extensive knowledge base under the FAQ section. The best and quickest way to reach the platform and its customer support team is to contact them through their official social media pages, or send an email at support@simpleswap.io.
Pros:
Wide range of cryptocurrencies
User-friendly platform
Has incentive-based loyalty program
With affiliate program
Cons:
Lacks more advanced trading tools
KYC might become mandatory in cases with transactional disputes
Frequently Asked Questions
Does SimpleSwap offer a mobile app?
SimpleSwap features a fully-fledged mobile app that's compatible with both iOS and Android devices. The app works much like the main platform itself. Users just need to download it from the app store and make use of the search bar in order to locate the cryptocurrency they're after. That's it! From there on, they can execute crypto swaps, track their history, run their affiliates, discounts, and get in touch with the support team.
How do I get started on SimpleSwap?
In order to kickstart an exchange process, users need to access SimpleSwap.io, pick their desired digital asset and provide a third-party wallet address and wait for their order to appear on their balance sheet. Even in the most extreme cases, assets are usually processed in less than an hour, but if everything is running smoothly, users can expect to receive their assets in less than 10 minutes.