Swyftx Referral Code 2023
Swyftx, one of Australia's top exchanges, offers a terrific promotion for first-time users. Once you've signed up for Swyftx using our referral code, and have verified your account, you'll automatically receive $20 worth of Bitcoin to your trading account as a welcome bonus.
To qualify for the welcome bonus, you must first sign up for a trading account with Swyftx by clicking on any of our  links. Creating an account and confirming your identity won't take more than a few minutes.

Apart from the monetary incentive for signing up on the exchange through our referral link, you're in for many other trading advantages if you choose Swyftx. They truly are one of the best crypto exchanges in Australia.
What Is Swyftx?
Alex Harper and Angus Goldman, two crypto aficionados, co-founded Swyftx in 2018. The platform offers innovative trading tools, stable market rates, realistic spreads, and affordable, transparent trading fees.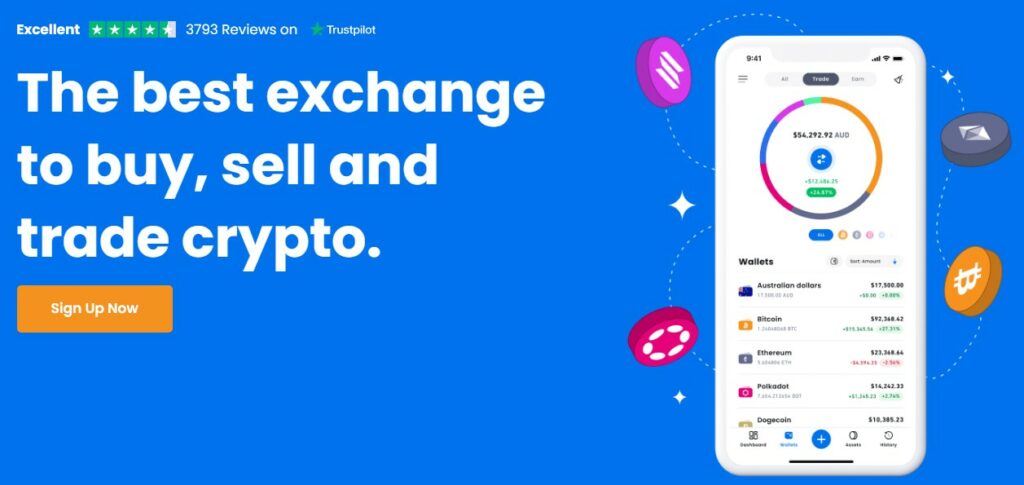 You can quickly and easily purchase digital currencies with Australian dollars (AUD) or U.S. dollars (USD) on Swyftx. There are over 320 different cryptocurrencies available for trading on this AUSTRAC-compliant exchange.
Swyftx also complies with KYC and AML user verification protocols to safeguard the platform against money laundering and other financial crimes.
How to Use the Swyftx Referral Code
It's not rocket science to activate a referral link – I'll explain how to do it in a few simple steps.
To begin, please use one of the referral links provided in this article. Our referral link will help you land directly on Swyftx's account registration site and make things easier for you. 
Double-check that our referral code was adequately applied when the registration window opens.
At this point, you'll be prompted to fill in the Swyftx registration form with your identifying information, including your first and last names, country of residence, a valid email address, and a secure password.
Once you have read and agreed to all of the T's and C's, follow the on-screen instructions to complete the captcha and finish registering by clicking the Create Account button.
After Swyftx has verified your identification, you can fund your trading account and immediately receive free Bitcoin worth $20.
New traders appreciate these financial incentives very much. If you're happy with your Swyftx referral reward, why not spread the joy by referring the exchange to your friends and coworkers?
Simply forward this page's URL to a friend, and they'll be able to redeem this Swyftx code to receive 20 Australian dollars' worth of Bitcoin.
Swyftx Review 
Features
300+ cryptocurrencies
100% Australian exchange
4.8/5 Trustpilot score
Regulated by AUSTRAC
Instant AUD withdrawals
OTC and SMSF options
Earn up to 80% interest on crypto
Live Chat and Phone Support
Recurring orders
Demo mode available
Real-time price feed & API
Stop, On Trigger & Market Orders
Full tax reporting
Fees
Trading fees: 0.6%
Fiat deposit fees: $0
Fiat Withdrawal fees: $0
Crypto deposit fees: network fees
Crypto withdrawal fees: network fees
Spreads: 0.45%+
With some of the lowest spreads and trading fees in the cryptocurrency industry, Swyftx has made a big splash since its 2019 debut.
The platform incorporates cutting-edge security protocols and provides users with access to a highly secure environment in which they can purchase, sell, and store cryptocurrencies safely and generate passive income from idle coins.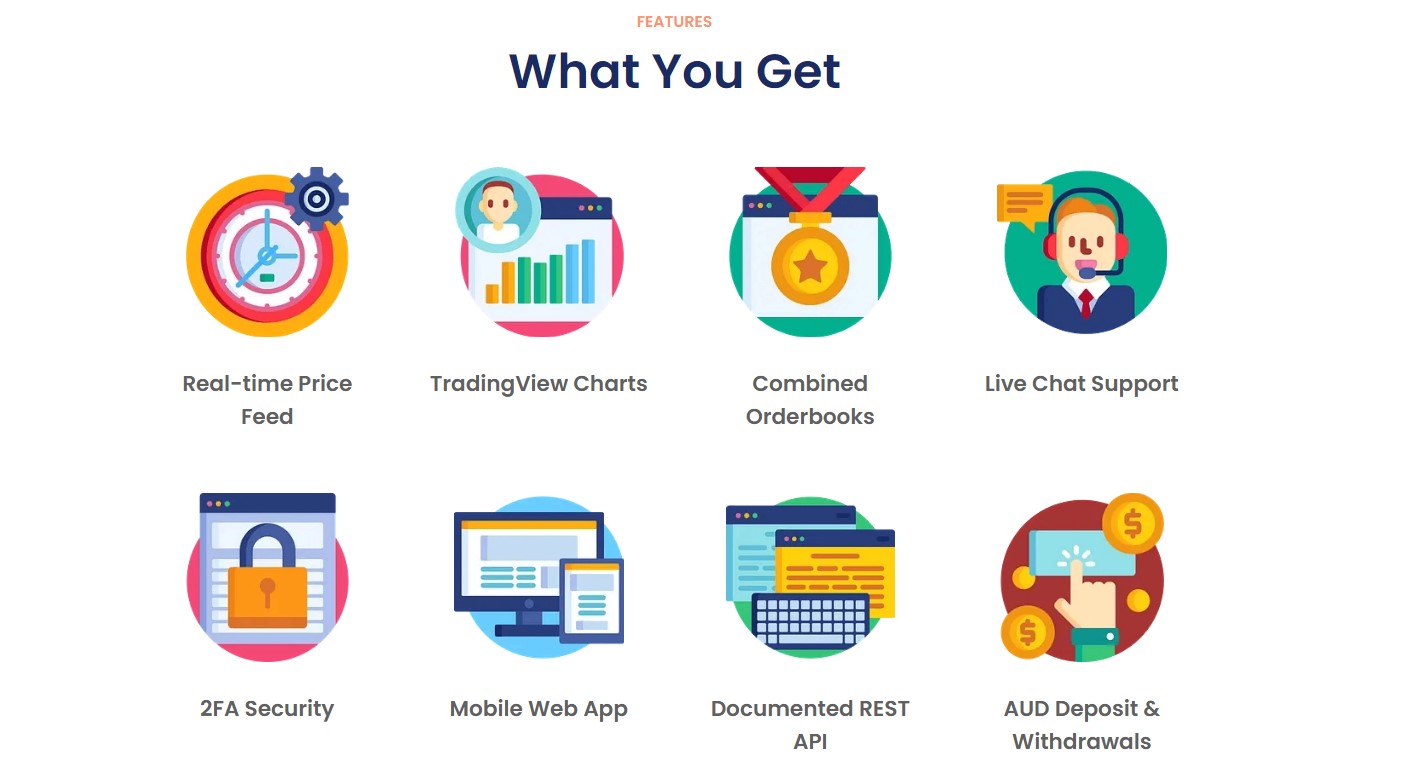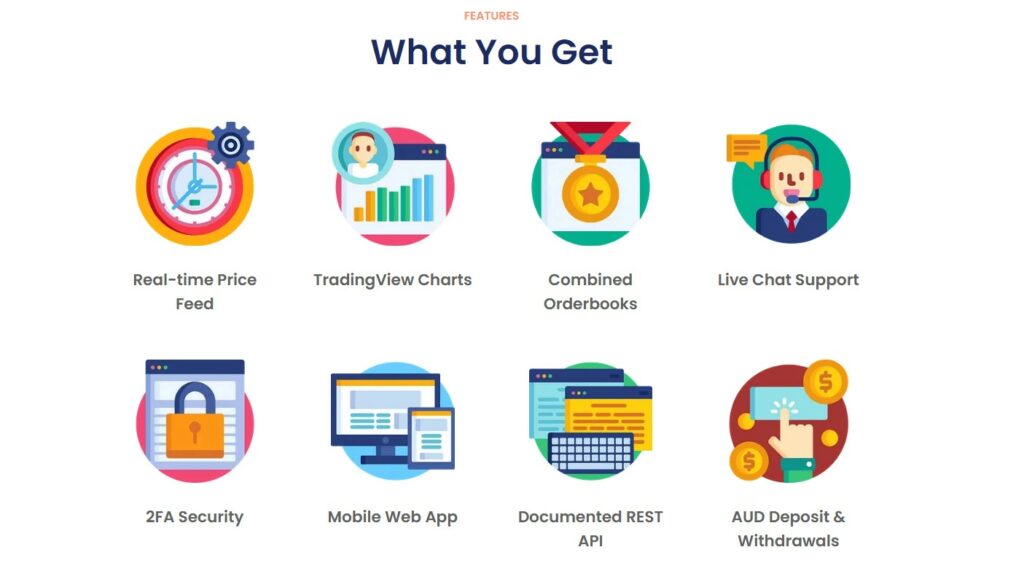 The Brisbane-based exchange offers user-friendly authentication and trading processes. There's also a demo account where you can test trade cryptocurrencies until you feel safe enough to dive into the volatile crypto waters.
I think the best thing about Swyftx is its exceptional customer care, which is staffed solely by Australians and thus impeccably assists Aussie traders when dealing with volatile cryptocurrency assets. Quite the user-friendly platform, indeed.
Supported Cryptocurrencies 
This platform allows you to trade various digital assets across several markets. Swyftx supports over 320 cryptocurrencies, including Bitcoin (BTC), Ethereum (ETH), Litecoin (LTC), Cardano (ADA), Ripple (XRP), as well as a wide variety of stablecoins and tokens.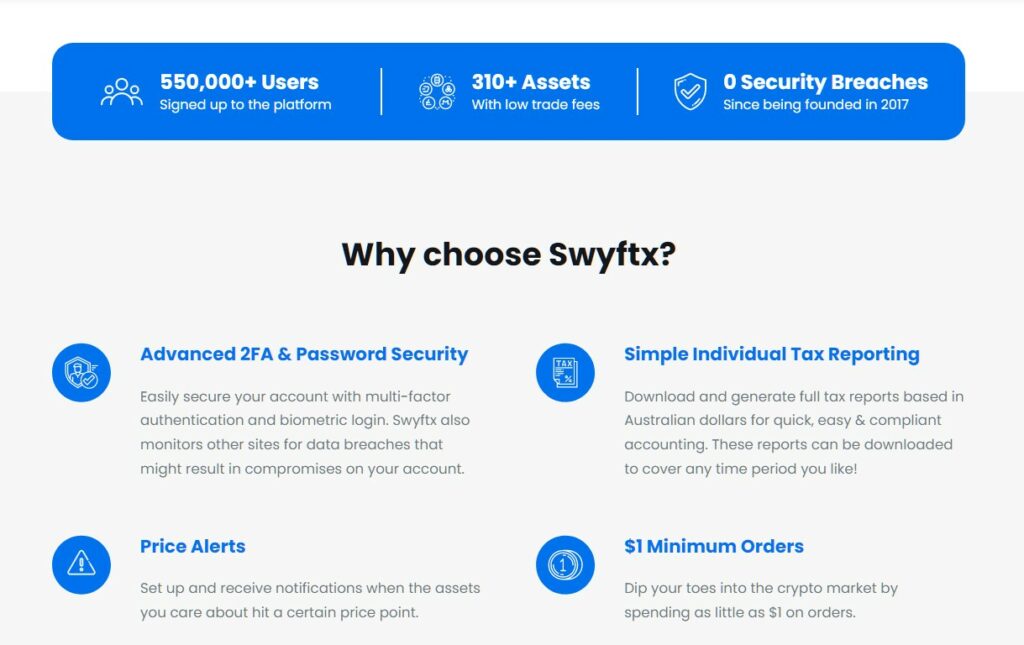 In my opinion, the exchange's cryptocurrency portfolio strikes a good mix since it caters both to seasoned traders and newcomers eager to get their feet wet with a small investment.
Fees 
Spreads on Swyftx are narrow thanks to the platform's vast liquidity pool derived from its international partners. In fact, the minimum spread is only 0.41%, while the average typically amounts to 1.7%. The spreads are very affordable and clearly shown for each coin.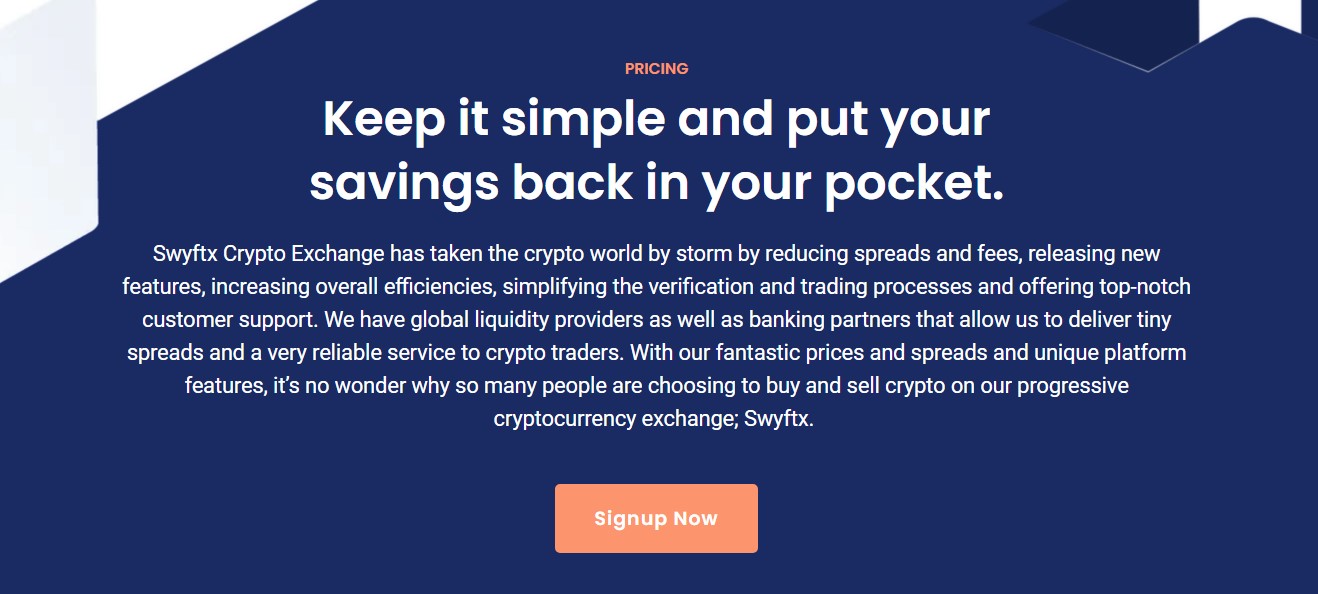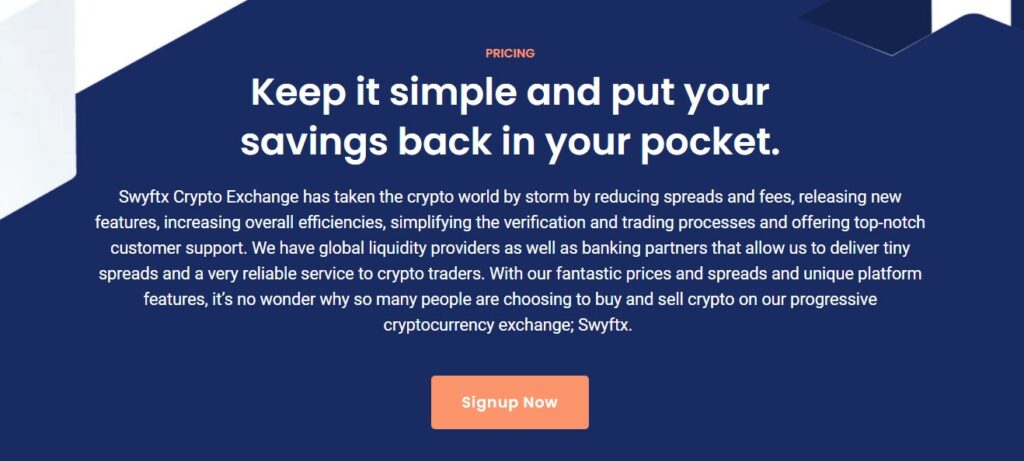 Swyftx has a flat 0.6% trading fee for all buy and sell trades, meaning that both market makers and liquidity takers pay the same fee. Swyftx's high-volume traders can take advantage of significantly lower trading fees with no extra deposit and withdrawal fees. This means no unexpected fees are associated with using Swyftx because the platform's pricing is affordable and transparent.
Pros 
An AUSTRAC-compliant and user-friendly platform;
Global liquidity;
Strong security mechanisms;
A real-market data demo trading account;
A broad selection of tradeable cryptocurrencies;
Low trading fees and tight spreads;
Generous referral program;
SMSFs and OTC desk;
Staking opportunities for 20 eligible coins;
Automated portfolio monitoring and individual tax reporting tool, including a crypto tax calculator;
Option to buy cryptos in bundles;
A vast library of informative and educational articles;
Supports credit card/debit card deposits;
API connectivity;
24/7 client support.
Cons 
Supports only AUD deposits;
Only legal residents of Australia are allowed access to the trading instruments on the platform. 
Swyftx vs CoinSpot 
As far as Australian cryptocurrency exchanges go, Swyftx and CoinSpot are two of the finest. Given its ISO 27001 accreditation, 2.5 million registered traders, and nearly ten years in the business, CoinSpot has established itself as one of the industry's most reliable and trustworthy cryptocurrency exchanges.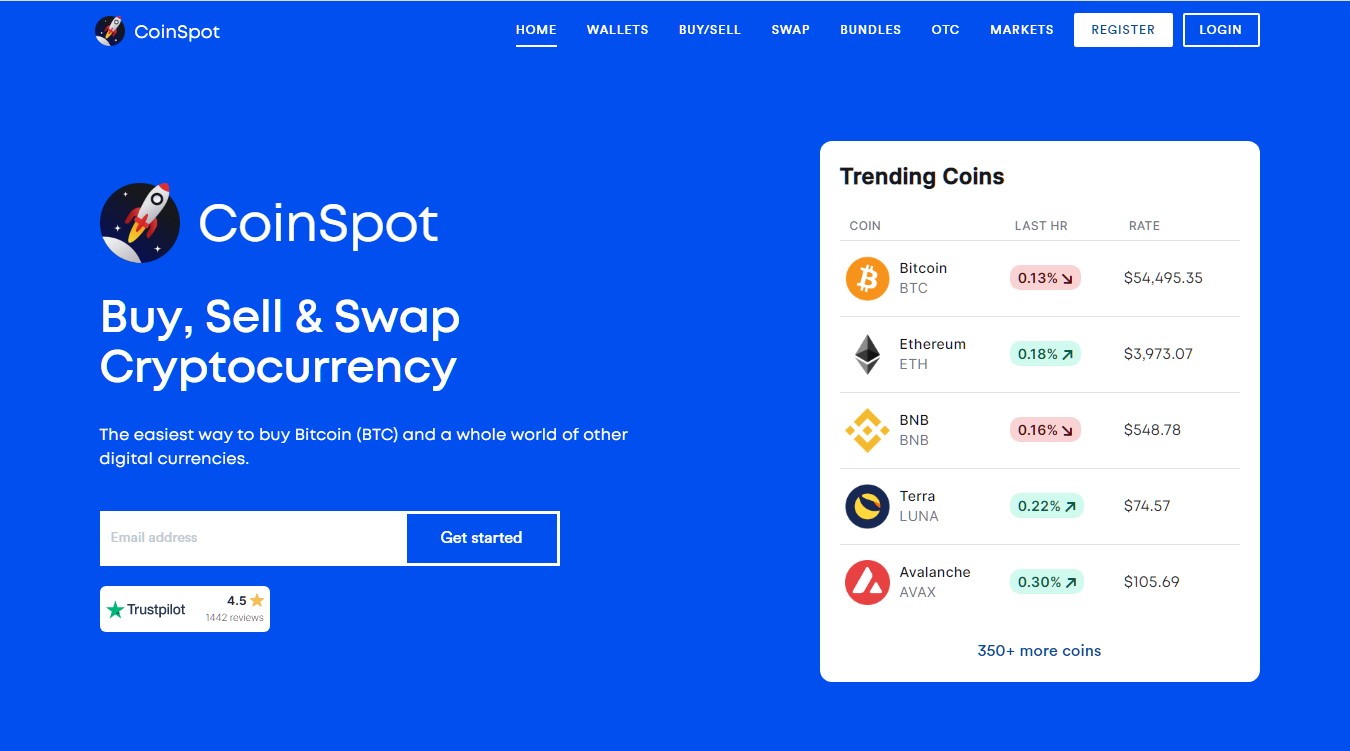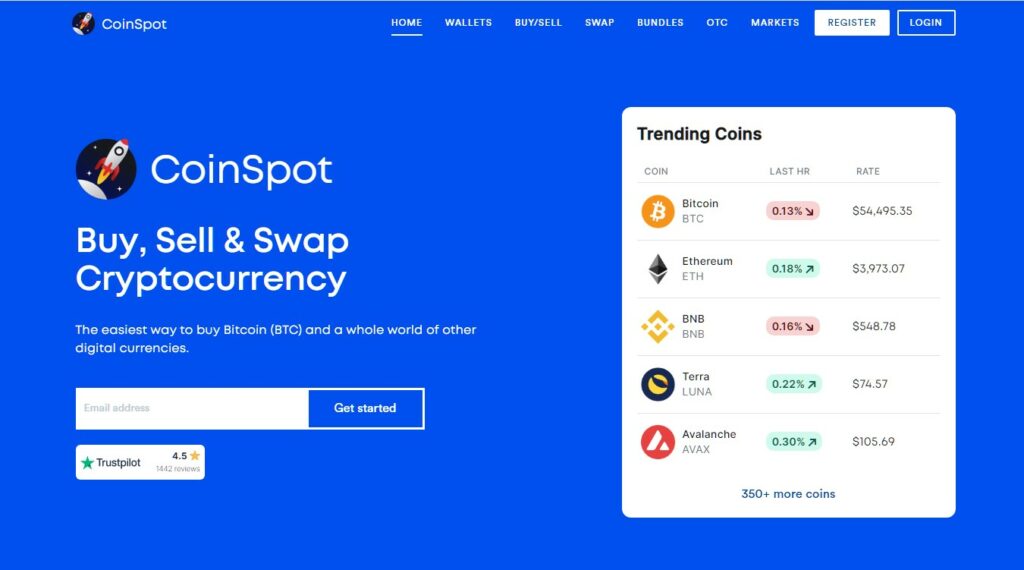 Swyftx, on the other hand, is a newcomer to the cryptocurrency industry (compared to CoinSpot at least). Despite this, the exchange has grown quickly and gained the trust of at least the same number of active cryptocurrency investors as CoinSpot.
In addition, both sites have a wide variety of cryptocurrencies to choose from, several different crypto-interest programs, and user-friendly live chat support options.
Nonetheless, instant transactions on CoinSpot incur more fees and a wider spread than on Swyftx, which is why many traders, myself included, prefer Swyftx.
Swyftx vs Digital Surge
Swyftx and Digital Surge are excellent marketplaces providing a rewarding trading experience. Picking one over the other comes down to personal preference and the features you need in a cryptocurrency platform.


Swyftx offers trading opportunities for crypto experts and newcomers, whereas Digital Surge is primarily geared toward beginners in crypto trading.
If you sign up for Swyftx through our link, you'll get $20 worth of Bitcoin and the opportunity to collect interest on 20 tokens you can lock on the platform. You can also get a signup bonus after registering on Digital Surge and making your first purchase, but it's only $10 worth of Bitcoin.
Swyftx vs Bybit 
Bybit is a Canadian cryptocurrency exchange established in Toronto in 2013. Like Swyftx, the Canadian exchange offers crypto fans an easy-to-use platform. Although it only supports a small selection of virtual currencies, ByBit provides access to nine of the ten most liquid coins on the market.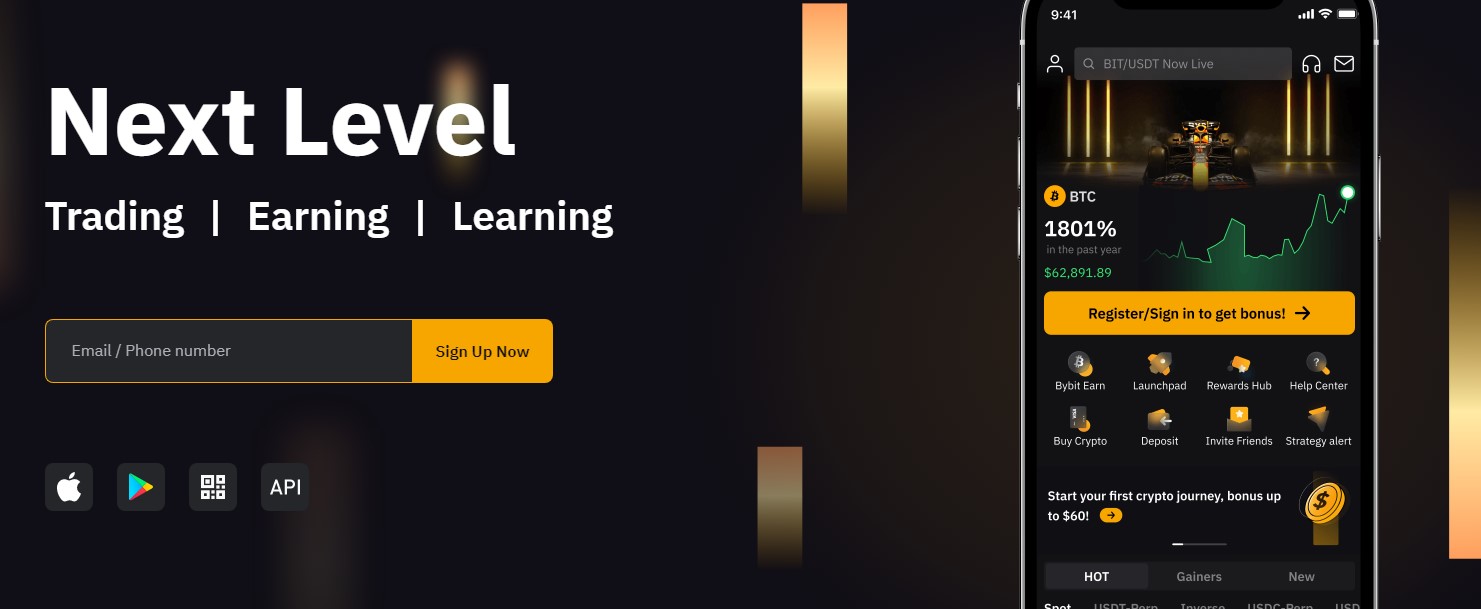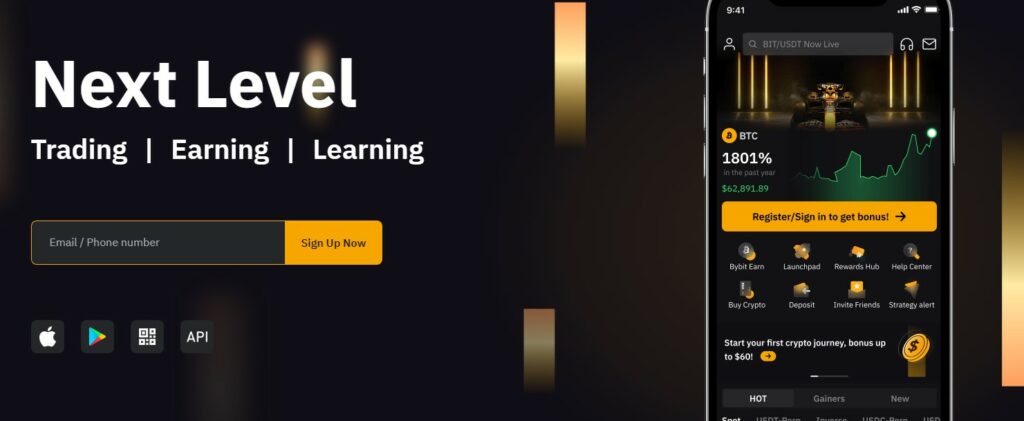 You can think of ByBit as the Canadian equivalent to Swyftx. Each of these exchanges is a top-tier market in its home country, offering new and seasoned traders a regulated environment to buy and sell digital assets. However, Swyftx is better if you're based in Australia since you can make direct AUD deposits to your account.
Swyftx Alternatives 
In my opinion, crypto trading platforms in Australia are among the most reputable and secure in the world. This is because they are all subject to strict legal oversight. Just make sure the exchange's capabilities meet your trading demands. And your pocket, too. 
If you're looking for other alternatives to Swyftx, feel free to browse our best Australian crypto exchange reviews.
FAQs
How do I claim free $20 of Bitcoin?
By simply clicking on this link, you'll be directed to the Swyftx website. Once you land on the registration page, you'll be prompted to set up a Swyftx account. Please note that you'll only be eligible for the incentive if you finish the user verification process.
Upon successfully completing the account registration process, your Swyftx trading account will automatically be credited $20 worth of free BTC, but only if you use the referral link provided on this page. You're welcome.
Swyftx referral code or promo code, what is the difference?
All things considered, it amounts to the same. Users can get perks from both codes. A Swyftx promo code is a code the platform creates to encourage users from its existing customer base to invest in some of its financial products by providing discounts or bonuses. 
If you're currently a Swyftx user and want to encourage your friends to open a trading account, you can give them a referral code that will provide them a welcome bonus or other incentives.
Can I share this referral code on social media?
Absolutely. Sharing the referral code with your peers is as easy as copy-pasting it into an email or on your social media. 
Can I use the referral code if I already have an account?
No. Since the purpose of the welcome bonus is to encourage new traders to start using this platform, the crypto investors who already have a Swyftx trading account are ineligible to take advantage of this referral code.
How many referral and promo codes are available for Swyftx?
Swyftx offers sign-up bonuses to everyone who joins the platform through a referral link. Right now, you can get free BTC, equivalent to 20 AUD.