Cryptocurrencies and blockchain technology have entered numerous industries, providing innovative solutions for various use-cases, from DeFi platforms and decentralized cloud storage, all the way to blockchain gaming that's attracting millions of users around the world.
Although classic PC gaming and gaming consoles are still immensely popular, crypto gaming platforms are constantly on the rise, with projects like Axie Infinity (AXS) and Decentraland (MANA) becoming more popular among gamers. However, some developer teams have gone much further than just creating a crypto game.
One great example is Enjin, a gaming hub project that supports over 300,000 gaming communities engaged in a multitude of online games. Instead of just supporting one game, Enjin is a whole blockchain gaming ecosystem that can be used for any type of online game, enabling the community to thrive while powering in-game purchases and transactions with their native ENJ coin.
Let's take a detailed look at Enjin and find out how this rapidly growing gaming platform is providing gamers with tools to enjoy their favourite games to the fullest.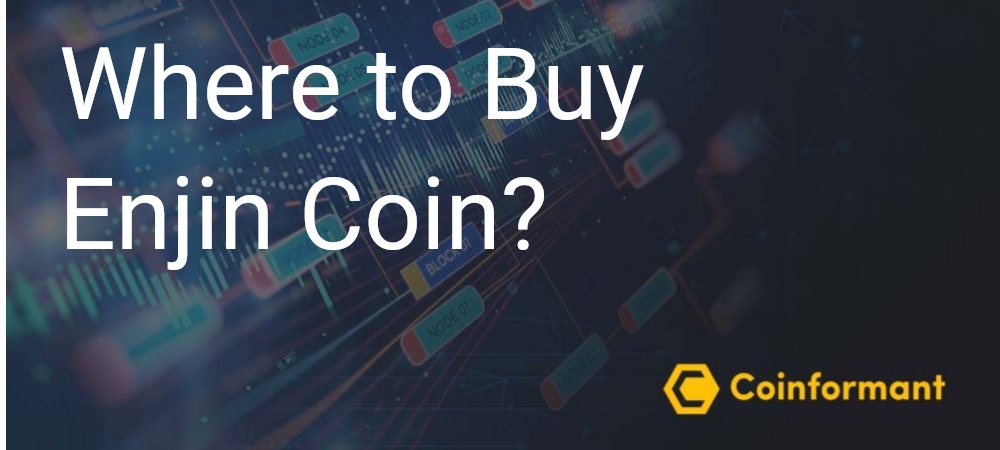 The Enjin Project
The story of Enjin begins long before the launch of the Enjin coin. Enjin is a veteran gaming platform launched back in 2009. The platform was always focused on online, multiplayer games and their communities where esports teams and gaming guilds could launch their websites, chat rooms, and community hubs on the Enjin platform.
In 2017, Enjin decided to upgrade its platform and utilize the huge potential of the crypto market by moving the platform onto the blockchain. The team launched the ENJ coin through an ICO, which raised 35 million USD, and 1 billion coins were dumped on the blockchain. Around 20% was kept by the developer team, while the rest was put into free circulation in the market. The circulating supply is constantly decreased because every time a user creates a custom NFT (non-fungible token) with ENJ coins, the amount of ENJ used during the minting is removed from circulation.
The ENJ blockchain is built on top of the Ethereum (ETH) blockchain, so ENJ coins are essentially ERC20 tokens, which means they are compatible with all Ether-based wallets and you can buy or sell ENJ on Ethereum decentralized exchanges.
Enjin has been considered one of the largest online gaming community hubs for quite some time, with around 20 million gamers engaged in Enjin-powered gaming communities. Given the fact that Enjin has been present in the gaming industry for a while, the adoption of the ENJ coin went quite smoothly among the huge user base of the platform.
How ENJ works
Since ENJ is built on top of the Ethereum blockchain, smart contract functionalities are an integral part of the platform.
Smart contracts are automated, self-executing agreements with safe-lock mechanisms designed to prevent any fraud or scams happening by one side pulling out of an agreement without fulfilling their part of the deal. A smart contract is immutable and it makes sure none of the implicated parties get scammed. Enjin has promised to utilize this functionality by putting an end to scams during the exchange of virtual goods, game items, and other digital collectibles.
The online gaming scene is characterized by an enormously high frequency of scams and fraud. That's why Enjin's use of smart contracts was a revolutionary breakthrough in online gaming since it allows users to conduct purchases and exchanges stress-free, knowing that their transaction is guaranteed by a smart contract.
Enjin leverages the power of blockchain technology to help gaming communities build their own micro-ecosystems, thanks to their ENJ token, which can be used for trading virtual goods. A huge part of the projects are NFTs minted on the Enjin network and backed by ENJ coins. Gaming communities can create all sorts of NFTs related to the games, and they can rest assured that those NFTs are based on a trustworthy, reputable network.
Enjin coins can be used as a currency in all gaming communities of the ENJ network, and they can change names or functions based on a specific community's preferences. For example, a gaming community can use coins called Legacy tokens, used for unlocking character upgrades in an online RPG, while these coins are actually registered as ENJ coins on the blockchain.
The ENJ team has developed a multitude of projects and features, such as the ENJ smart wallet and their own decentralized NFT marketplace, which enables all Enjin users to buy, sell, and trade digital assets.


ENJ Smart Wallet
One of the key aspects of the Enjin ecosystem is the Enjin smart wallet. The ENJ wallet is your gateway to all of the functionalities of the ENJ project. You can store ENJ coins, Bitcoin (BTC), Litecoin (LTC), Polkadot (DOT), Tether (USDT), Ethereum (ETH), and absolutely all ERC-20 tokens, which means you can store thousands of Ethereum-based tokens in the wallet.
Since the ENJ wallet is specially catered towards NFT gaming, you can store all of your NFTs in the Enjin wallet, including virtual goods in the form of ERC-721 and ERC-1155 tokens. You can also utilize the built-in crypto exchange feature to convert digital currency without sending assets to a cryptocurrency exchange platform and paying additional platform fees.
Every ENJ wallet user is able to trade crypto and virtual goods with any other ENJ wallet user. When initiating a transaction between two ENJ smart wallets, the sender sends a transaction request to the receiver, who can then approve or reject the incoming transaction.
An important feature of the ENJ wallets is the integrated DApp browser, which can be used for interacting with any decentralized app on the Ethereum blockchain, as well as with NFT marketplaces.
As far as security, the ENJ wallet has some great safety features, such as the Enjin Secure Keyboard, designed to prevent keylogger viruses from stealing your wallet's passcode. Moreover, screenshots are disabled while using the wallet, so even if a cyber attacker manages to infect your smartphone with a virus that might try to take a screenshot of your private keys or passwords, they wouldn't be able to do so. On top of this, all of the data processed by the wallet is safely encrypted and stored on your device. The fact that the Enjin wallet has these several layers of security means that you're practically safe from all of the most popular cyberattack types.
ENJ Platform Features
Enjin platform is the joint name for all of the various developer tools that ENJ provides gaming communities with. All of the tools required for creating blockchain-based games, community websites, chat rooms, and other gaming-related features are available through the Enjin platform.
Users of the Enjin platform have access to the innovative Enjin blockchain SDK (software development kit), which has all the programming assets necessary to create blockchain games.
The Trusted Cloud section hosts various backend programming tools that can be used for connecting games to the ETH blockchain, once they are ready for launch. Developers don't need to download any of these tools, because the tools are cloud-hosted and ready for online use.
The Platform API is another important aspect of the platform that's used by developers to send commands to the Enjin platform while implementing new programming features in their games.
Finally, the Wallet Deamon feature is used to facilitate automated transactions between gaming projects under development and the Trusted Cloud. It's essentially a gateway for data transfers during the game development phase.
ENJ Marketplace
A huge part of NFT gaming is focused on NFT marketplaces. However, these online markets aren't always safe in terms of potential fraud and scammers. That's why Enjin has launched their own ENJ marketplace, where millions of users who are a part of the Enjin ecosystem can buy, sell, and exchange virtual goods without fear of being ripped off. The marketplace takes full advantage of the Enjin smart contract capabilities, making it impossible for a malicious individual to pull a scam on an unsuspecting community member.
The marketplace has a smooth and user-friendly interface. It's very straightforward and easy to use. You can browse NFTs and conduct transactions in a matter of minutes. In case you wish to list an NFT on the market, your only concern is that it should be ERC-721 or ERC-1155 compatible. Listing an NFT for sale is done with just a few clicks, which makes the ENJ marketplace one of the most practical online trading places for NFT gaming.
Here's Where You Can Buy ENJ
In case you decide to invest some cash in ENJ coins, it's best to take a look at the Enjin page on CoinMarketCap. Here you can see the current price of the Enjin coin, its trading volume, an all-time high, as well as a full list of available online markets where you can buy ENJ.
When buying crypto, it's best to stick to popular crypto exchange platforms with high liquidity and tight security. Some of the most reliable exchanges for purchasing ENJ coins include Binance, Coinbase, and Kraken. You can easily purchase ENJ on these platforms with US dollars, with a bank account transfer, credit card, or debit card. Binance even supports multiple fiat currencies such as AUD and EUR.
A Few Ending Words…
The number of gaming-related crypto projects is on the rise and Enjin is definitely a key player on the crypto gaming scene. The fact that ENJ provides developers with resources for creating blockchain games and online gaming communities is definitely a factor that might take the ENJ projects to new highs in terms of popularity and market cap in the future.