The cryptocurrency market has been rapidly expanding during the last few years and new crypto assets are appearing all the time. Right next to Bitcoin (BTC), Ethereum (ETH), Ripple (XRP), and Litecoin (LTC) as the top crypto assets, you also have Stellar Lumens (XLM) as one of the more popular cryptocurrencies.
The XLM token was developed and launched by the Stellar Development Foundation back in 2015. Lumens is the cryptocurrency of the open-source Stellar network, a distributed ledger based on blockchain technology. The aim of the network is to provide users with various types of financial services such as connecting payment systems, facilitating bank transfers, and currency exchanges with a low transaction cost. The network supports fast transfers of cross-asset value, enabling users to move their assets quickly and securely.
In what follows, we're going to take a look at how the Stellar blockchain works, how to buy Lumens, and where to store them safely.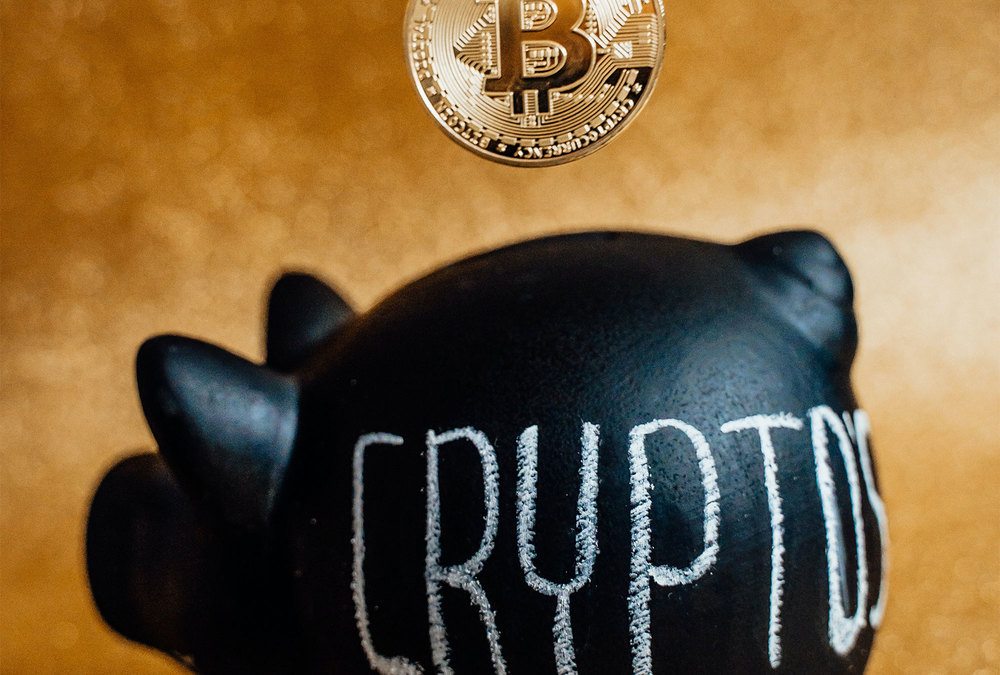 How Does the XLM Blockchain Work?
Stellar Lumens, along with the whole Stellar network, were founded by Jed McCaleb, an experienced crypto pioneer, who was well known even before establishing Stellar. He was the founder of Ripple, which grew to be a popular currency for cross-border payments.
While Ripple was based on enabling institutions to carry out fast money transfers, the idea behind the Lumens development team was to help individuals achieve effective financial autonomy with different payment and exchange options suitable for use around the world, independently of financial institutions.
In the Stellar network, independent blockchain nodes work together to verify each transaction. Unlike Bitcoin and Ehereum, Stellar has a different approach to verifying transactions called the Federated Byzantine Agreement (FBA). This means that a whole network of nodes has to agree that a transaction is legit, but this goes super fast since each node selects another trustworthy node, and so on, until a certain node quorum has been reached.
The supply of the XLM currency isn't expandable by mining, because (1) the Stellar Development Foundation controls the supply, and (2) the amount of XLM in circulation increases by 1% annually. Thanks to this, Lumens transactions can be realized much faster than Bitcoin ones, for example. The average transfer time is only 3 to 5 seconds, which makes the network a lightning-fast facilitator of transactions.
Stellar Lumens is a great blockchain for multi-currency transactions between different crypto assets, but above all, for the fast exchange of fiat currencies. The Stellar blockchain quickly finds a chain of exchange platforms to facilitate the process so you can transfer EUR to USD in just a few moments. Lumens is perfect for international exchanges because of this network's ability to find the best available exchange rates in a short period of time.
StellarTerm Cryptocurrency Trading Platform
You can buy Stellar Lumens on many exchange platforms like Binance using your credit card with fiat money, but one of the best ways to buy Lumens is by using the StellarTerm decentralized exchange platform which acts as the standard trading platform of the Stellar network. Here, you can exchange your other cryptocurrencies for XLM through numerous trading partners that are brought together by the StellarTerm platform with the help of your Stellar account.
Storing Your Stellar Lumens
When you buy some Lumens, you need to have a secure way of storing them in a wallet so that you can use them for transactions in the future.
There are several factors you need to take into account when deciding how you are going to store your Lumens. You have to decide between a hardware wallet, a desktop wallet, or a mobile wallet. Stellar wallets require a minimum of 1 XLM stored at all times. Take into consideration the security features of the wallet you choose, the type of encryption, whether it has a two-factor authentication, and how secure the passwords and PINs are.
Also, pay attention to what other currencies your wallet supports if you plan to use it for storing other cryptos in addition to XLM.
Hardware Wallets
Hardware wallets or cold wallets are basically the most secure option if you plan to store large amounts of Lumens. The fact that these wallets come in the form of specialized USB devices that keep your wallet data offline is a big plus if you have lots of XLM.
These wallets offer great security and keep both your private key and public key safe at all times. The only thing you have to worry about is keeping your hardware wallet in a safe spot. The rest is up to the manufacturer of the wallet.
Desktop Wallets
Desktop wallets, or online wallets are a type of hot wallet, which means they are constantly connected to the internet. This type of wallet is less secure than a hardware wallet but this doesn't mean it isn't safe at all. A desktop wallet is either located as a program you can initiate on your PC after installing, or as a browser plug-in app. These wallets are great if you plan to frequently exchange smaller amounts of XLM, because they are easy to access from a PC or laptop, and you can finish your transactions real fast. However, it is recommended that you don't store large amounts of funds on a desktop wallet in case it gets compromised in any way.
Mobile Wallets
Mobile wallets are also hot wallets and they are very similar to desktop wallets, except that they function as smartphone apps. These apps act as your wallet, providing quick access to your funds along with the ability to transfer them to a third party at any given moment. Similar to desktop wallets, it's a good idea to keep smaller amounts of XLM on mobile wallets or use them only temporarily.
The Best Stellar Lumens Wallets
Let's take a look at some of the best wallets available for storing Lumens. These wallets are the most popular but the choice of high-quality Lumens wallets is far broader.
Guarda Wallet
Guarda Wallet is a multi-platform wallet that combines desktop and mobile apps for storing different types of cryptocurrencies. The wallet supports scores of different assets including XLM. Guarda provides custody-free wallets which means your personal information, public and private key aren't kept anywhere by the company. If you want to have a Lumens-only wallet, you can select the option to make a single currency wallet and select XLM from the menu.
Ledger Nano X
Ledger Nano X is a very popular and secure hardware wallet. This special USB device stores your XLM totally securely since it has no connection to the internet and therefore the risk of someone hacking your funds is nonexistent. The device comes with a handy little screen that enables you to check the status of your funds. Ledger Nano S is compatible with Windows, Linux, and Chrome OS. You can also synchronize your wallet easily with your Stelar Account Viewer without compromising the security of your private keys.
Coinbase Wallet
Coinbase Wallet is one of the most popular multicurrency mobile wallets available, and in 2019 it added support for XLM, too. This wallet is known for its tight security and fast transfer rates. One of the main perks of the Coinbase wallet is that it works especially smoothly when integrated with your Coinbase Exchange account.
Lobstr
Lobstr is one of the most simple-to-use XLM wallets available online. This wallet is famous for having a user-friendly interface that's super easy to navigate. Lobstr is a mobile wallet, available for iOS and Android devices alike. The wallet enables you to send and receive funds quickly and it also has a built-in XLM price converter, which is quite convenient.
A Few Words Before You Go…
Stellar Lumens is a great choice of crypto asset for making financial transactions on a daily basis. The short transfer time and high efficiency of the Stellar blockchain are some of its main benefits. Of course, you have to have a secure and easy-to-use Stellar wallet, which will enable you to store and control your funds as you like, without worrying about security risks.